NEWS
Alex Haditaghi Is Taking A Bet On Greece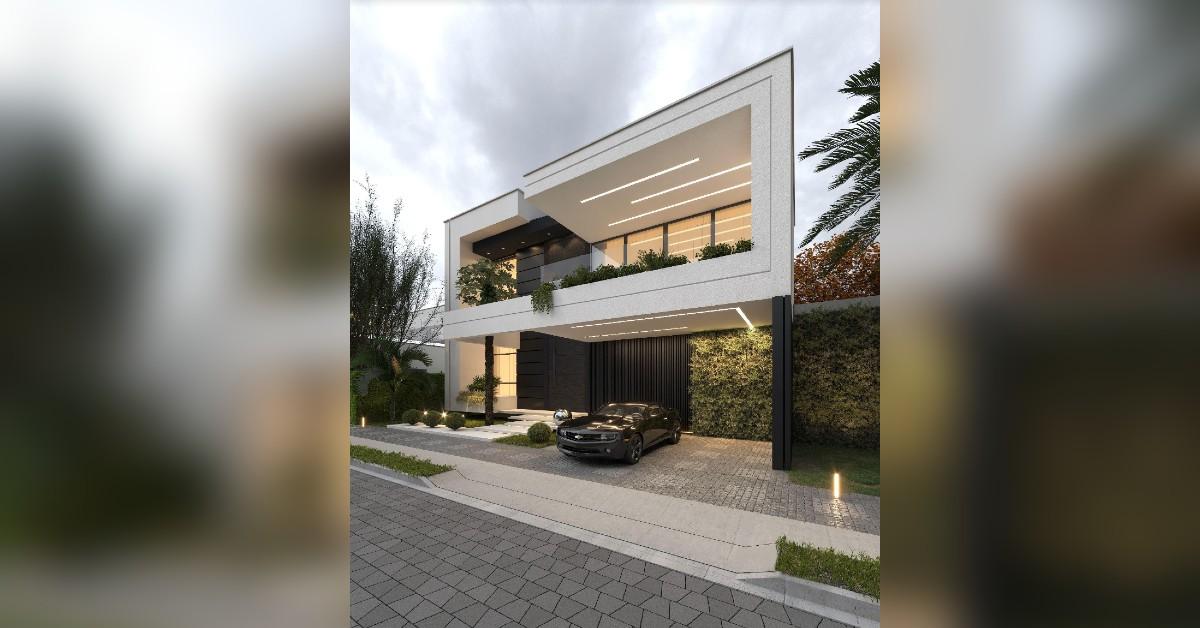 Luxury Real Estate Meets Philanthropy: Alex Haditaghi's Bet on Greece
Article continues below advertisement
If you were to look at Alexi Haditaghi's Instagram profile right now, you would see a man that seems to have more than most people could wish for. Photos of gorgeous traveling destinations, sophisticated homes, a loving family, a follower base that supports his philanthropist efforts, and, of course, exotic animals. However, behind Alex's enviable lifestyle, there is much more than meets the eye.
Alex is widely known for his success as a serial entrepreneur in the real estate, mortgage, and fintech industries. Having been born in Iran, Alex moved to Canada with his mom and siblings as refugees when he was just a kid. Like most refugees, Alex's family was forced to depend on others' charity to make it in an unfamiliar land after leaving everything behind.
From a very young age, Alex understood the importance of hard work and just how hard it is to make it when the world seems to be against you. However, this didn't stop him from working as a dishwasher while still in high school to help his family get a better life. With his savings, Alex would soon open a hot-dog stand, then launch his own listing site, and eventually, he would found what would become multibillion-dollar businesses in a matter of years.
Today, Alex is recognized as one of the most successful entrepreneurs and financiers in Canada. Alex's financial services companies Radius Financial and Pacific Mortgage Group have also won multiple awards like the Canada's Mortgage Lender of the Year in 2021 and 2002,2019 Best of Norwell Award and the 2020 MBA Opens Doors Foundation award, being recognized as the top mortgage bank out of 100+ by many organizations.
With a net worth of $450 million, Alex is now working on helping the Greek real-estate market catch up with Canada's through his Hamptons Greece project. This $750 million CAD project will see the development of a 228 luxury villa community along with a five-star hotel in North Greece inspired by Long Island's "The Hamptons" and by his desire to help others achieve a childhood dream: Having a beautiful place to live.
Alex believes that with the American real estate market being down over the last 12 months, the timing is perfect. His thesis has been validated by experts like Fairfax Financial CEO Prem Watsa and the Teacher's Pension fund, who have invested heavily in Greece over the past few years.
While putting all of Alex's achievements on paper might make the process seem like a breeze by summarizing it, the truth is that nothing came for free for Alex. His is a story of grit, hard work, risk-taking, and more than anything, compassion. Alex's days of financial and social challenges might be behind him but he has made it his mission to make the world a better place for others just like many others made it for him back then.
With this mission in mind, Alex has focused his philanthropy efforts on 2 main areas: Wildlife conservation, charitable donations, and raising awareness on inequality issues. The first of these areas is probably the one that catches the eye the most, with most of Alex's social media profiles showing exotic animals like tigers, cougars, and giraffes. These pictures are the result of Alex's mission to build an animal sanctuary to protect endangered species, an effort that caught the attention of celebrities like Justin Bieber.
When it comes to charitable donations, most of Alex's efforts focus on organizations like food banks and organizations dealing with poverty. He started this path back in 2012 when he started making a name for himself, harnessing his success and connections to donate 1,400 turkeys to families in need during the Christmas season. This donation was done through Scott Mission, the same organization that had helped his family when he was just a kid.