NEWS
Cam Moar On Why Coaching Became His #1 Mission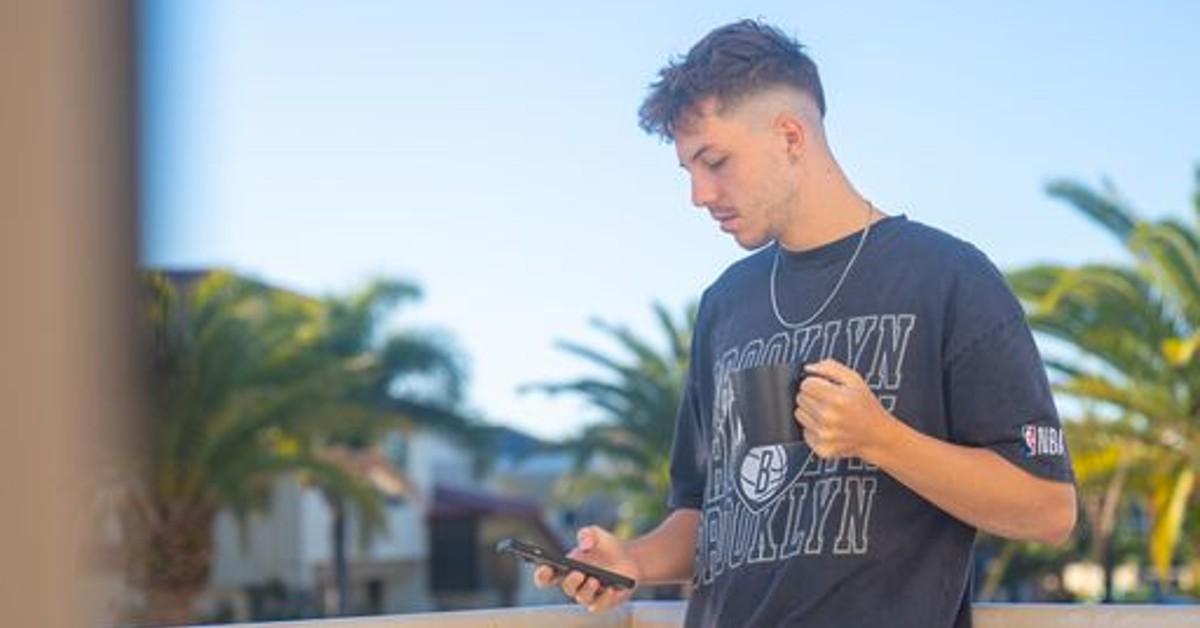 There are many reasons why entrepreneurs start coaching programs. Some want to help others achieve their goals, while others see it as a way to expand their network and reach more people. Cam Moar, a tradesman turned entrepreneur, believes that helping those who want more out of life is an obligation every successful person must do. "If you're in a position to help others, you have a responsibility to do so," he says.
Cam Moar is the co-founder and CEO of a multi-million dollar dropshipping company that employs over a dozen people across Australia. But before he got to where he is today, he was a high school dropout working as a carpenter, building rich people's homes. While he had a stable job and a roof over his head, Cam wasn't content with what he had.
"Waking up at 5.30 am each day, working 60-hour weeks with no free time, always tired and miserable. That's what my life looked like," he says. "Inspiration to chase more, to have a better life, came when I was building a kitchen in a rich family's new home. I thought, 'I want a life just like that.' A life where work doesn't feel like working, so I quit my job, rolled up my sleeves, and started building a better future for myself."
Article continues below advertisement
Now that he has achieved huge success, he wants to share it with others. Still, Moar points out that mentoring is more than just sharing advice and knowledge; it's also about inspiring others to take action and achieve their dreams.
"I've seen what's possible when people set their minds to something and go after it with everything they've got," he says. "I want to help more people experience that feeling of accomplishment."
Whether it's helping others achieve their goals or growing their business, there are many reasons why entrepreneur coaching programs can be beneficial. For Moar, it's all about the mindset. If you're thinking of starting one, consider your goals and how you can best help those you'll be working with.
Why even go down that path
People who are entrepreneurs help the economy grow by creating new businesses and jobs. They also develop products or services that can make the world a better place. To be successful, an entrepreneur has to be very creative and have big ideas. Anyone can come up with an idea, but getting the business up and running from scratch is hard. After all, an entrepreneur needs to be motivated and willing to take risks, even if they sometimes fail.
Article continues below advertisement
However, failure is much more scarce when people starting an industry have someone to rely on. This is where mentoring is most valuable. In every aspect of business, it plays a crucial role.
With the era of large-scale workforce turnovers upon us, even the biggest companies pay great attention to mentorship programs. According to a CNBC survey, workers at practically every level are less likely to consider quitting if they have an active mentorship program. Additionally, the same survey showed that 90% of people with a mentor report being happy in their job.
In SMEs (small and medium enterprises), having the support and validation necessary to build confidence is essential, per Moar. The Bureau of Labor Statistics reports that only 1 in 4 new businesses stays open for 15 years or longer, and only 22% of new business owners say they have this type of support – the numbers say it all.
The know-how to overcome challenges comes at a greater price if a person should learn everything alone. According to a Kabbage Inc. report, 92% of small business owners agree that having access to mentorship from an expert in their field has directly impacted the growth and survival of their business.
When Moar's business started going big, even he was skeptical about starting a mentorship program. However, the possibility of changing someone's life for the better prevailed. For Moar, success is made out of trial and error. His first venture wasn't a big success when he started. However, the experience Moar gained through the learning process made it a hit.
That is the kind of experience Cam focuses on through his program. The advice and the skillset are everything in the e-commerce business. Cam admits he didn't have all the know-how initially, but his friend and business partner Reza mentored and helped him grow. That is also one of the more fulfilling feelings for Cam – "the feeling of knowing you helped someone turn their lives around."
Pushing through the ups and downs – forming a mindset
In his first month as an e-commerce business owner, Cam made significant money and watched it grow with time. Right now, he's focusing on mentoring over 3000+ people with his team of 15 people. Like he says: "Being able to help people is so rewarding. We have been able to help people get out of homelessness through our program, and buy their first house, their first car. My business earns me enough to focus on helping people, which matters most to me now."
As for the mindset, he explains that only those hungry for success will make it in this world. "Learning, passion, ideas, skills, those are all needed, but one thing you can't do without is a hunger for success," says Cam Moar. The path to the top is riddled with challenges, and Moar explains that hunger will keep you on the road. Only those who want success more than everything get there.
"It will push you to work harder in times when you want to give up. It will keep your mind straight and your eyes focused on the reward at the end," he adds. "Hunger for success is the only way to turn your dream into reality."