'Siesta Key' Stars Camilla Cattaneo, Brandon Gomes Have An Emotional Heart-To-Heart Following Dramatic Night: Watch The Exclusive Clip
Following the dramatic events that occurred on the June 30 episode of Siesta Key, Camilla Cattaneo and Brandon Gomes finally come face-to-face — and there was no shortage of emotion.
Article continues below advertisement
In OK!'s exclusive clip, the former couple meet up to discuss what went down at Gomes' premiere party for his "Malibu" music video. During the event, things got heated when Cattaneo pushed Gomes' current fling Jordana Barnes into the pool after the two exchanged insults.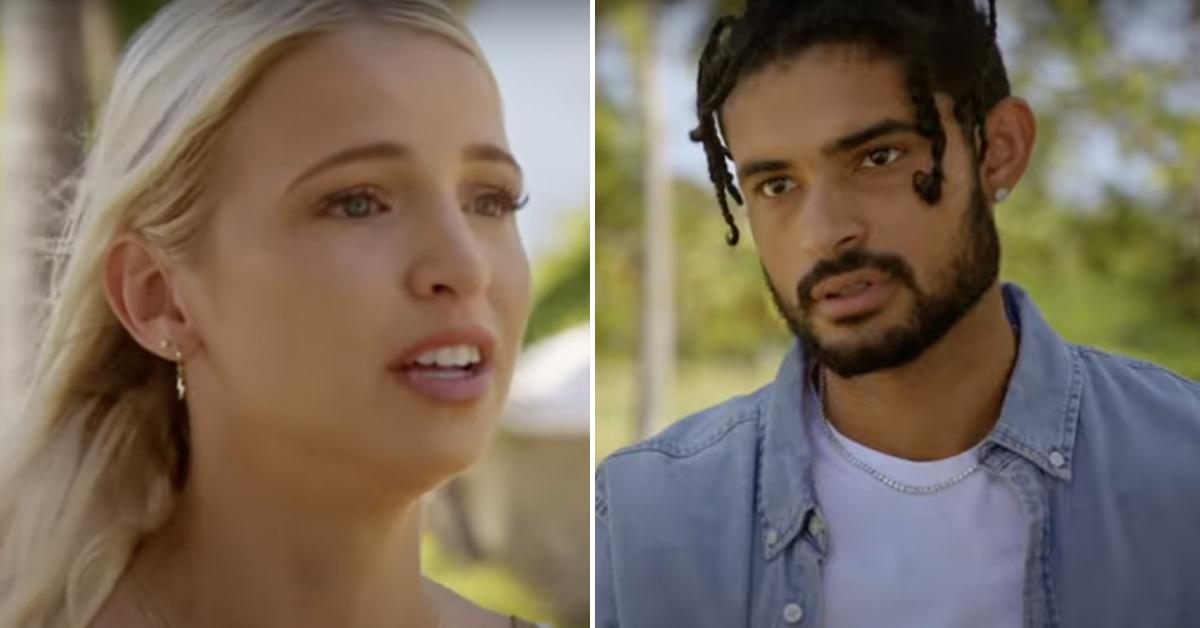 Article continues below advertisement
"Things have changed alot, right?" Cattaneo asks her former beau, who responds, "I've sort of been seeing that when I'm around you, trying to talk to you, I feel like it just hurts you."
"I just don't know why I still had hope. It makes me be like, oh my God, why am I so stupid?" she tells him tearfully. "Like I leave the door open for you a little bit and you, again, slap me in the face, and make me remind me why I shouldn't have."
Article continues below advertisement
"I know it seems like I didn't love Camilla," Gomes, 26, admits in a voiceover. "But I thought she was moving on too. When push came to shove, I should have just realized that all of that jealously was telling me something."
"I mean at the end of the day, this isn't even about Jordana. Because all my anger that was built up, I lashed out on her," Cattaneo continues. "I just can't believe this is the end of this trip. I just thought everything was going to be different."
Article continues below advertisement
By the end, Brandon continues to send mixed signals: "I just don't want to just lose you, you know? I love you, you know that."
Cattaneo and Gomes began dating in 2018, but split up last summer when she discovered that the aspiring singer had cheated on her — and was expecting a child with someone else. He later announced the arrival of his son Quincy after the MTV series' reunion special aired in August. During the fourth season of Siesta Key, Gomes has enjoyed a fling with Barnes, while still conflicted over his feelings for Cattaneo.
Article continues below advertisement
Cattaneo opened up about learning her former boyfriend had fathered a child on the "The Gay & The Girl" podcast in September, noting that she knew something was amiss when she looked at her phone and discovered numerous calls from Gomes. "I had a panic attack. I didn't even know what was happening," she recounted of hearing the news. "I was just like, 'What? You're kidding. Is this fake? Are you pranking me?' And it wasn't, obviously. I just blocked him on everything."
During a recent episode of the MTV series, Cattaneo revealed that there was more to the story than fans initially knew. "I was pregnant with Brandon's kid," she told costars Juliette Porter and Amanda Marie Miller. "We went together to the doctor's and everything, and I had an ectopic pregnancy."