Thomas Markle Breaks Silence On Birth Of Estranged Daughter Meghan Markle's New Child With Prince Harry
Is Thomas Markle trying to mend fences with his estranged daughter, Meghan Markle? The Duchess of Sussex's father — who famously caused a stir by staging paparazzi photos ahead of his daughter's wedding with Prince Harry — wished the parents well following the birth of their daughter.
Article continues below advertisement
Days after the happy couple welcomed Lilibet "Lili" Diana Mountbatten-Windsor on Friday, June 4, Thomas issued a statement… and kept things positive.
"I am very pleased with the announcement of the safe and healthy delivery of my new granddaughter, and I wish her and her mother all my love and best wishes," the 76-year-old said.
Article continues below advertisement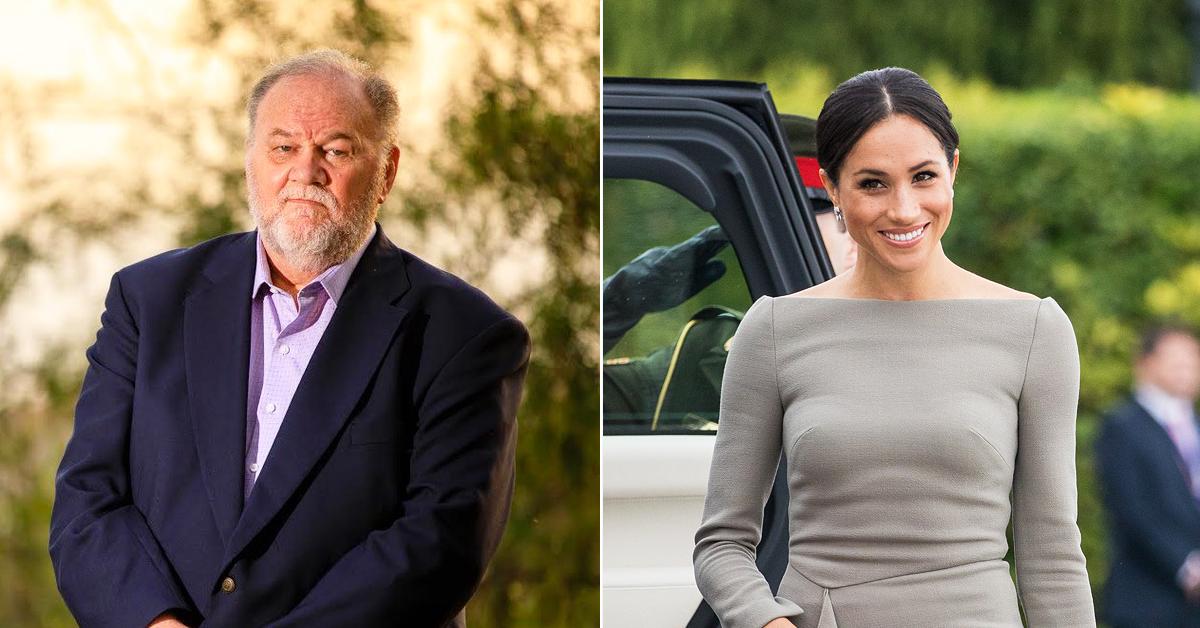 Article continues below advertisement
For months, it seemed as though Thomas had been trying to get back into Meghan's good graces. As OK! previously reported, Thomas came clean in March about what has widely been labeled as the "betrayal" of his daughter's trust.
Meghan, 39, hasn't spoken to her father since the staged photos were taken ahead of her 2018 wedding. Though he was invited, he did not attend the May ceremony at St. George's Chapel in Windsor Castle, attributing his notable absence to a recent heart surgery.
Article continues below advertisement
Thomas previously explained that he felt forced into staging the photos prior to the couple's big day because he believed he was totally unprotected by Meghan, Harry and the royal family — as the press constantly followed him and remained outside his home in Rosarito, Mexico.
"I wish I hadn't done the whole thing," Thomas confessed on Good Morning Britain on March 9.
Article continues below advertisement
Though Thomas said he apologized "at least 100 times or so," he remains estranged from his youngest daughter — but said he "would have been there" for Meghan had he known about her mental health struggles during her time as a senior royal member.
Article continues below advertisement
In March, the Suits star spoke about where she stands with Thomas. "If we're going to use the word betrayal, it's because when we were told by the comms team that this was going to be a story coming out — the tabloids had apparently known for a month or so and decided to hold until the Sunday before our wedding to create drama, which is also really key in all of this," she explained.
"We called my dad and I asked him and he said, 'No, absolutely not [I didn't talk to the tabloids].' I said, 'You know, the institution has never intervened for anything for us but they can try to go in and kill this story, but if they do this once, we're not going to be able to use this leverage to protect our own kids one day.' I said, 'I just need you to tell me the truth and we can help.' And he wasn't able to do that."
"That, for me, has really resonated, especially now as a mother," she concluded. "I look at Archie and think about this child and I go, 'I genuinely can't imagine doing anything to intentionally cause pain to my child; I can't imagine it.' So, it's hard for me to reconcile that."