Victor Garber Investigates Top-Secret Warehouse With Artifacts That Reveal 'Incredible Stories' Of Sunken Titanic — Watch
Despite many years of uncovering the mysteries behind the White Star liner Titanic and its infamous tragic end, there remains a multitude of questions. The plethora of artifacts left in the ship's wake continues to intrigue the world. On Sunday, March 7, REELZ presents a full night of the docuseries Titanic: Stories From the Deep.
The ground-breaking series uncovers new historical gems from 12,000 feet below the Atlantic Ocean, where the largest ship ever built, bound from Liverpool for New York, collided with an iceberg and sank.
Article continues below advertisement
With the use of cutting-edge technology and deep-water photography, a unique collection of artifacts salvaged from the Titanic wreck tells new stories of class differences, wealth, deception, fate, heroics and love.
And who better to tell such stories than veteran actor Victor Garber, who co-starred as Thomas Andrews in the James Cameron blockbuster Titanic?
"Here in this top-secret warehouse in Atlanta lie artifacts recovered from the wreck site that reveal incredible stories of Titanic," says Garber in the series. "The collection of artifacts painstakingly maintained by…EMG [Experiential Media Group], contains clues on the clear definition between the three classes on Titanic."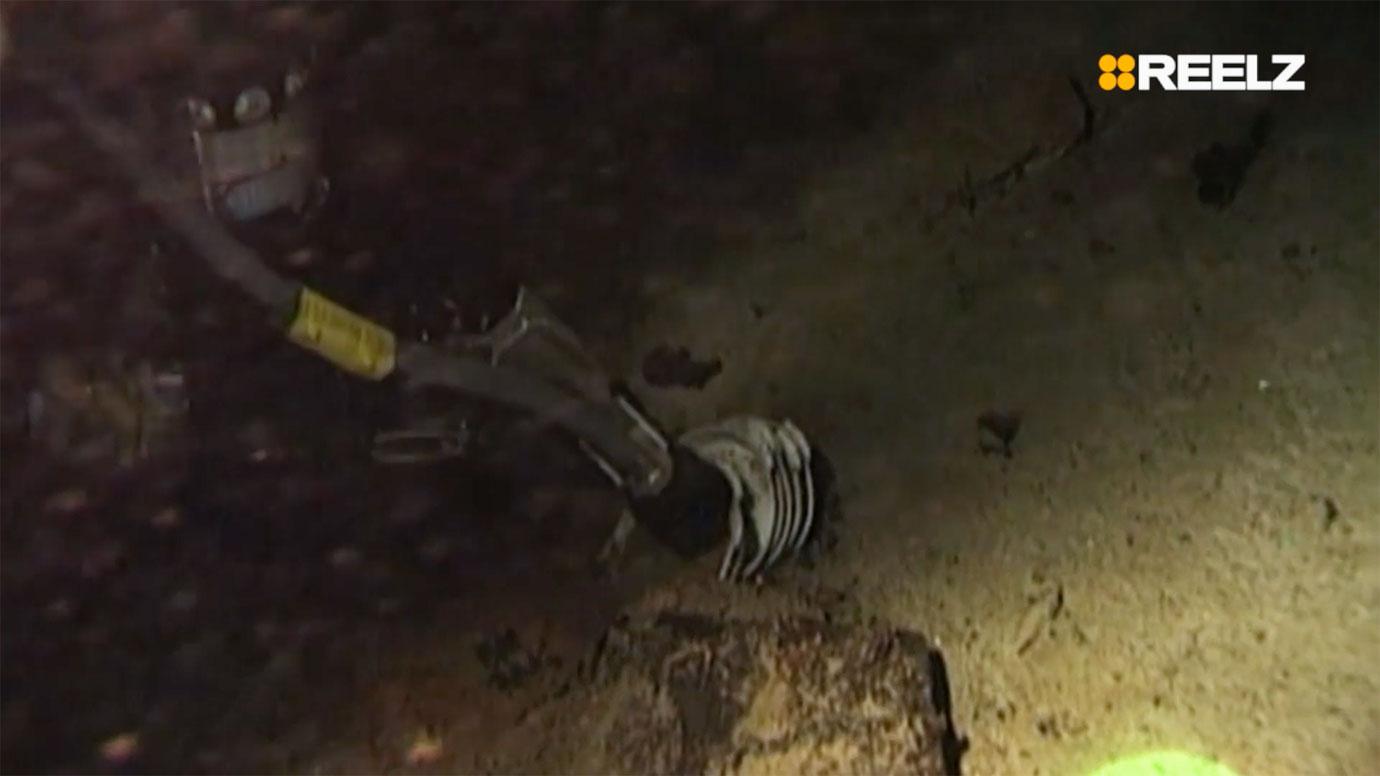 Article continues below advertisement
Alex Klingelhofer, director of RMS Titanic collections, EMG, dissects the artifacts and helps to interpret their meaning.
"You have the first class here," she says, pointing at plates recovered from the ocean floor. "This wasn't actually used in the dinees room; We believe this belonged to the special service, which would have been used to serve meals in the cabins. You can see it has got a wonderful cobalt blue and gold decoration. It has the Oceanic Steam Navigation Company monogrammed on the center of it. This decoration survived the ocean and the salt water, whereas the other china has washed away so all we can see is a haze of what they looked like."
Ever wonder how they know if a piece is a genuine remain from the now iconic ship? "It's interesting to note that every single piece of china that we're provided was not stamped with anything that said Titanic, so if anything says Titanic, it's a fake," Klingelhofer reveals.
Each episode of the docuseries follows the individual journeys of these artifacts from their recovery at the bottom of the ocean, to their connection to the passengers on the sunken ship and their connection to someone living today.
For more on these deep-water mysteries, tune in to Titanic: Stories from the Deep Sunday, March 7, at 8 p.m. ET/PT on REELZ.
Watch REELZ on DIRECTV 238, Dish Network 299, Verizon FiOS 692, AT&T U-verse 1799 and in HD on cable systems and streaming services nationwide. Find REELZ on your local cable or satellite provider at www.reelz.com.