Watch The Surprising Super Bowl Ad That Got Rejected!
A 30-second Super Bowl ad cost a record-breaking $7 million this year. So what would make one get rejected? The answer may surprise you!
Hemp seed oil is legal in all 50 states and has fantastic health benefits. Cold-pressed from the seeds of the industrial hemp plant, this superfood is used in products Americans use in their everyday lives. It naturally provides the desired ratio of omega fatty acids and is one of the most beneficial moisturizing ingredients for your skin. Yet pain relief company Hempväna has not been allowed to run their Super Bowl ad for their FDA-compliant product.
Article continues below advertisement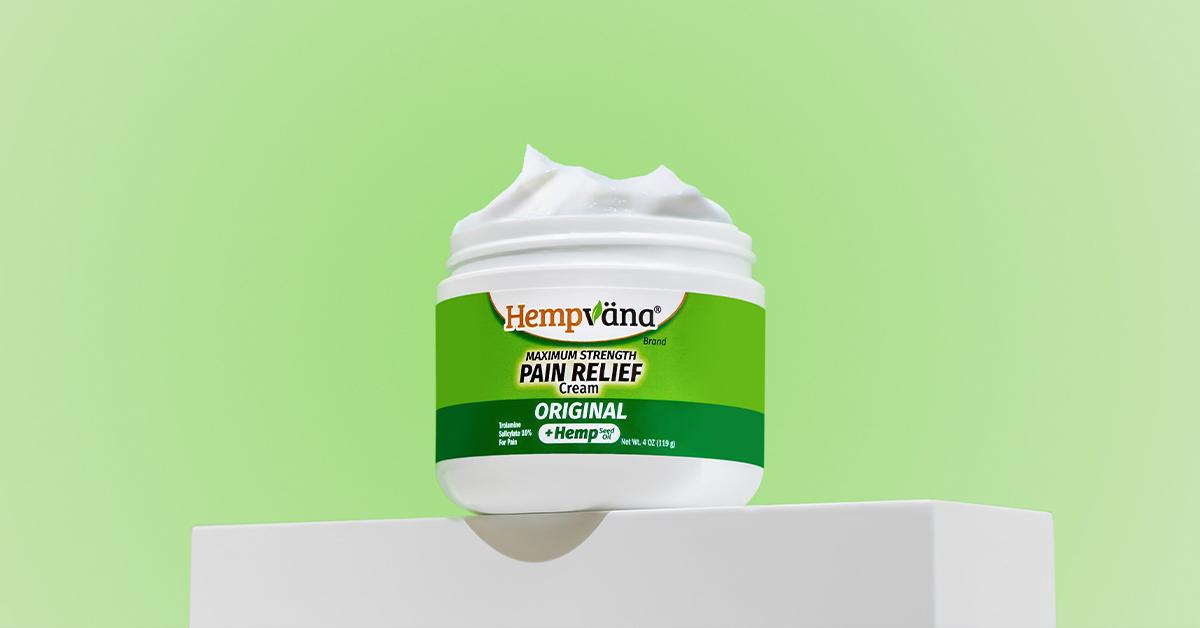 "I feel terrible that FOX rejected our Super Bowl commercial for Hempväna," said CEO AJ Khubani, "We are a family-owned American company. This is a big deal for us. There is absolutely nothing illegal or controversial about our products. There's no THC. We don't even use CBD due to questions about legality and efficacy. We created amazing products that use FDA-compliant, pain-fighting ingredients combined with hemp seed oil. They are completely legal and sold in national chains like Walmart, CVS, Rite Aid, and Walgreens."
On December 20, 2018, theFarm Bill was signed into law, making it legal to produce and sell industrial hemp across the United States. The hemp seed oil and fibers used in our Hempväna products only come fromindustrial hemp. Our products are perfectly safe, effective, and legal.
Article continues below advertisement
The relationship of industrial hemp to cannabis skews the perception of this common crop. While the industrial hemp plant is a botanical class of cannabis sativa cultivars, it does not contain the psychoactive chemicals that can get you high. The players on the field at the Super Bowl are welcome to use Hempväna products to ease their muscle pain with no danger of failed drug tests.
Hempväna created an ad explaining the benefits of their popular products for people who prefer a safe alternative to ease their discomfort. The commercial features veteran war hero, Air Force Command Chief Master Sergeant Will Markham (ret) - who uses and recommends Hempväna to fellow veterans. Hempväna thought he would be a perfect fit for FOX.
Khubani pointed out the contradiction between FOX's values and their refusal to share an ad that could help veterans and other viewers. "I think the irony is that FOX is a very patriotic network. Here we have a war hero who's dedicated his entire life to helping his fellow veterans," a spokesperson for Hempväna added, "I mean, that's what he does, and he loves the product. And FOX won't even give it a second look. It is incredibly frustrating."
The brand hoped its Super Bowl ad would get its helpful message to millions of Americans who could benefit from its products. Their values are similar to many FOX viewers and American sports enthusiasts. Still, FOX seemingly maintains a false perspective that industrial hemp products are the same as psychoactive cannabis products. This is patently untrue, and major regulatory organizations like theFDA andUSDA allow the use of hemp seed oil in household products like Hempväna.
Hempväna has had much better luck with brands and corporations willing to research and understand their product. After sending the product off for testing, NASCAR gave the brand the green light to endorse a car and driver.
"It's the number one selling hemp pain cream in the country according to AC Nielsen," Khubani said, "and most other TV networks, like NBC and CNN, run our ads. We feel that FOX has unreasonably blocked us from sharing this resource that could help the millions of viewers that watch their network. We hope this moment may serve as a long-overdue recognition by Fox of hemp seed oil's health benefits, public acceptance, and legality."