PHOTOS
Fast Facts: Amal Alamuddin & George Clooney's SURPRISING Divorce Announcement Revealed, Source Claims; PLUS The Hottest Celeb News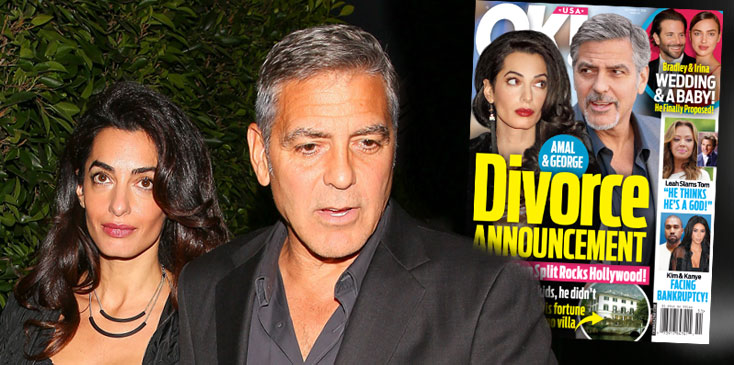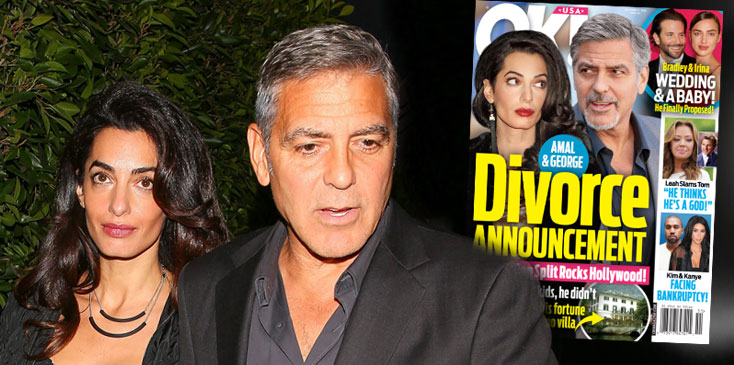 Amal Alamuddin and George Clooney are following in the footsteps of pals Brad Pitt and Angelina Jolie. The two just celebrated their two-year wedding anniversary in September, but they are reportedly ready to call it quits!
Article continues below advertisement
spl1357743_001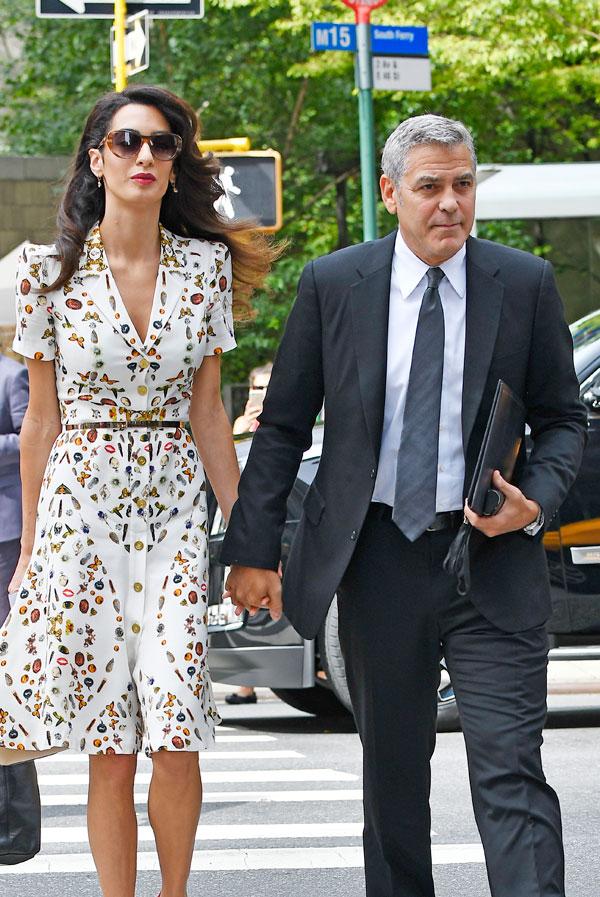 A source told OK! Magazine that the attractive couple bumped heads over starting a family, and while Amal was ready for kids, George wasn't.
spl1360869_002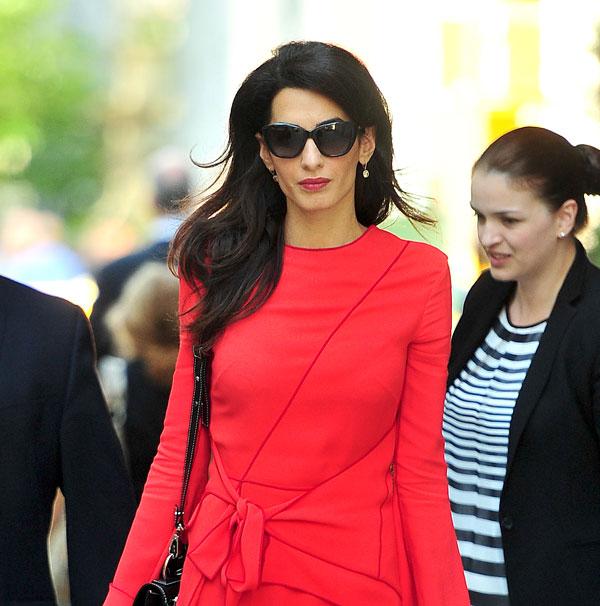 The friend said that $300 million is on the line, and Amal will get half of his fortune AND his Lake Como villa!
Article continues below advertisement
spl1401738_001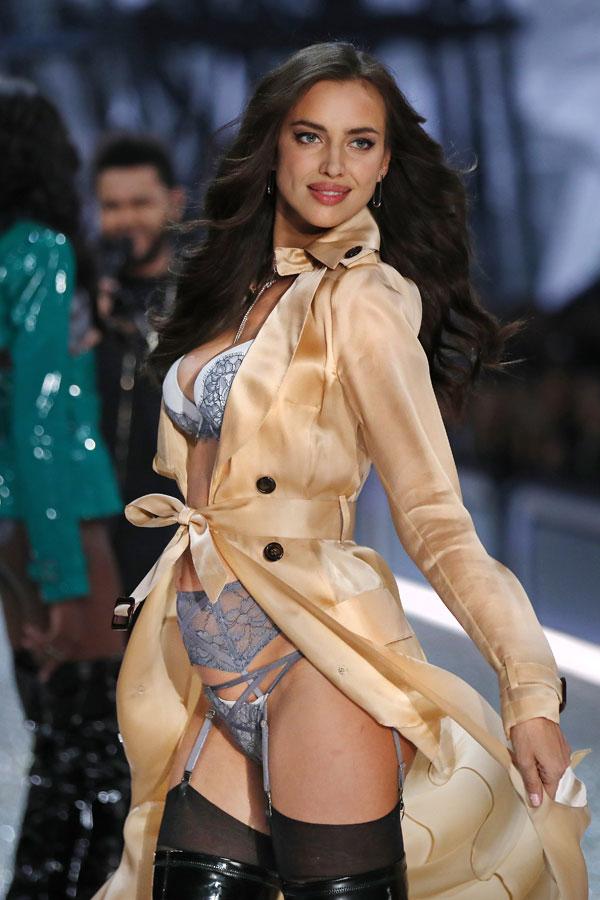 While one Hollywood "It" couple maybe ready to throw in the towel, another is just getting started. Bradley Cooper and Irina Shayk are not only planning for a wedding but a baby as well, as an insider says he finally proposed.
spl1398028_007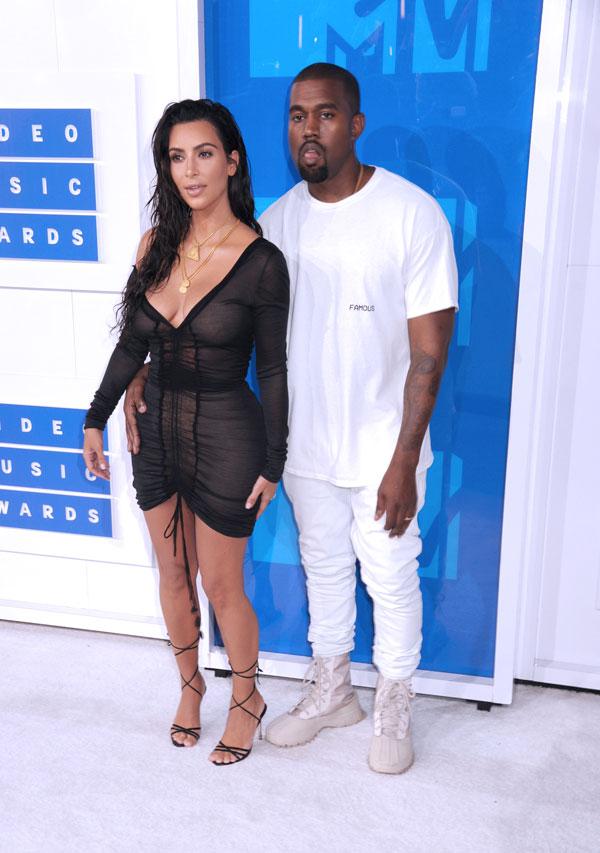 Kim Kardashian and Kanye West probably wish they could go back in time, as the two have apparently spent way too much of their fortune during their time together, and are facing bankruptcy!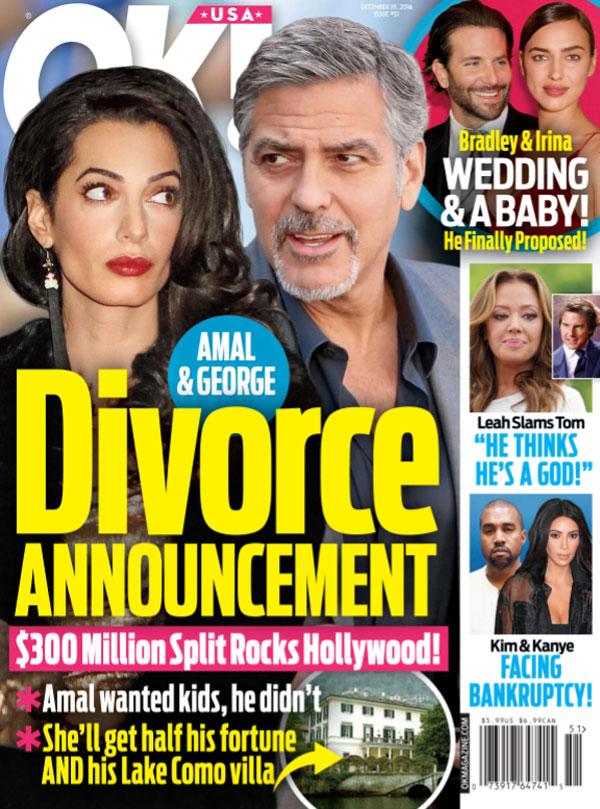 For more on Amal and George, Bradley's love life, and Kimye, pick up the latest issue of OK! Magazine, on newsstands now!