PHOTOS
Ashley Graham Exudes Sex Appeal & Braves Cold NYC Weather In A Super Revealing Dress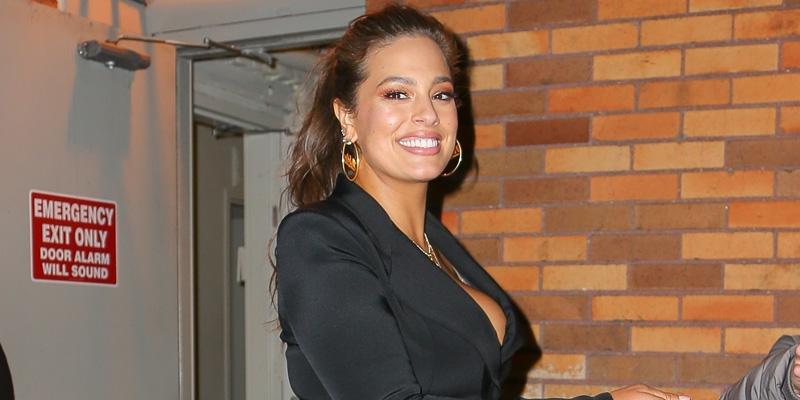 Ashley Graham doesn't care what the weather is outside, she's going to slay! And she did that and more while in New York for an appearance on The Daily Show with Trevor Noah. Despite the frigid temperatures this week, the model dared to bare in a black wrap dress while smiling the whole time.
Article continues below advertisement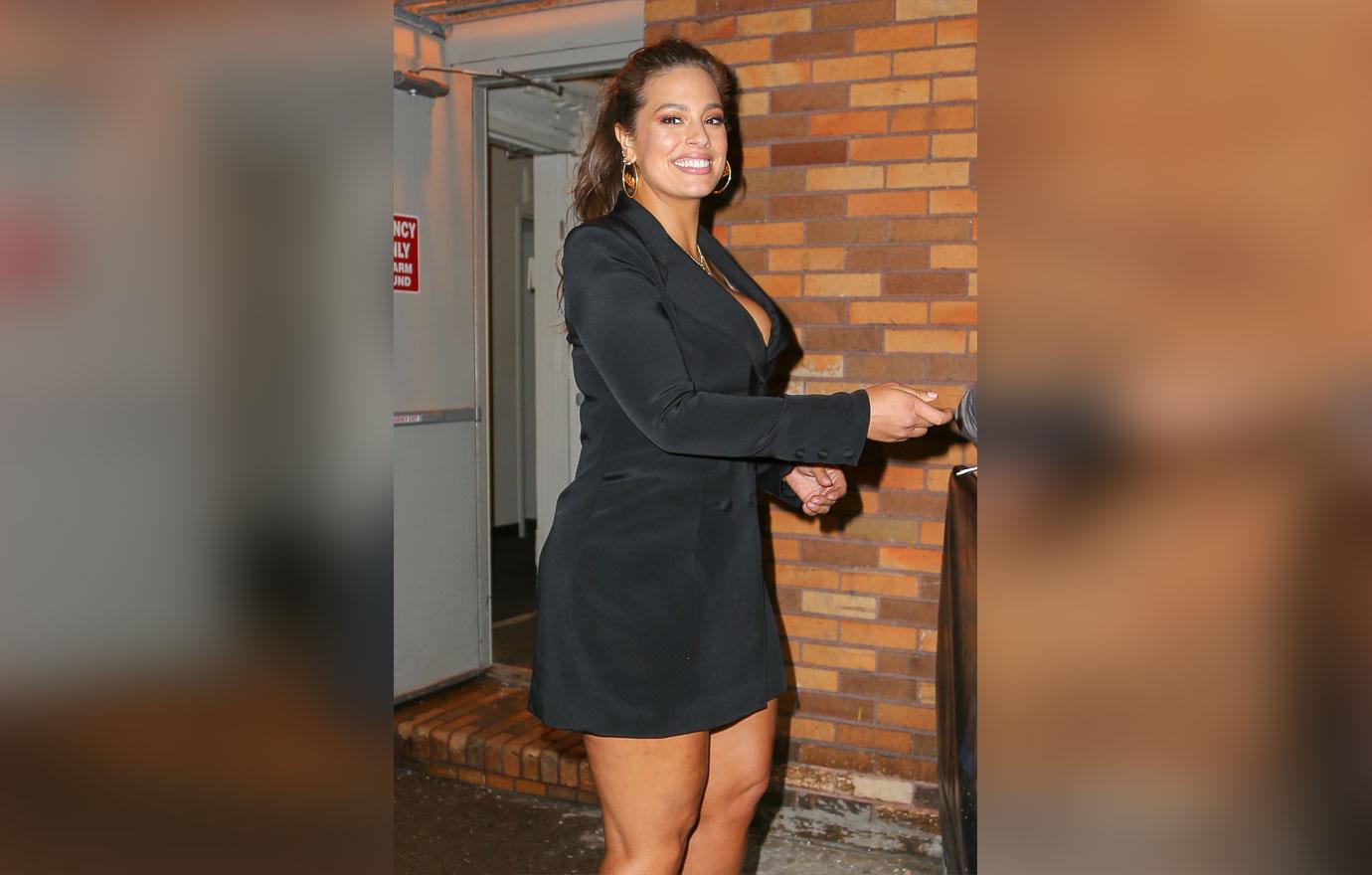 The 30-year-old displayed her cleavage and toned thighs while signing autographs outside the studio. She kept her makeup simple with a nude lipstick and eyeshadow, and wore her hair back in a ponytail.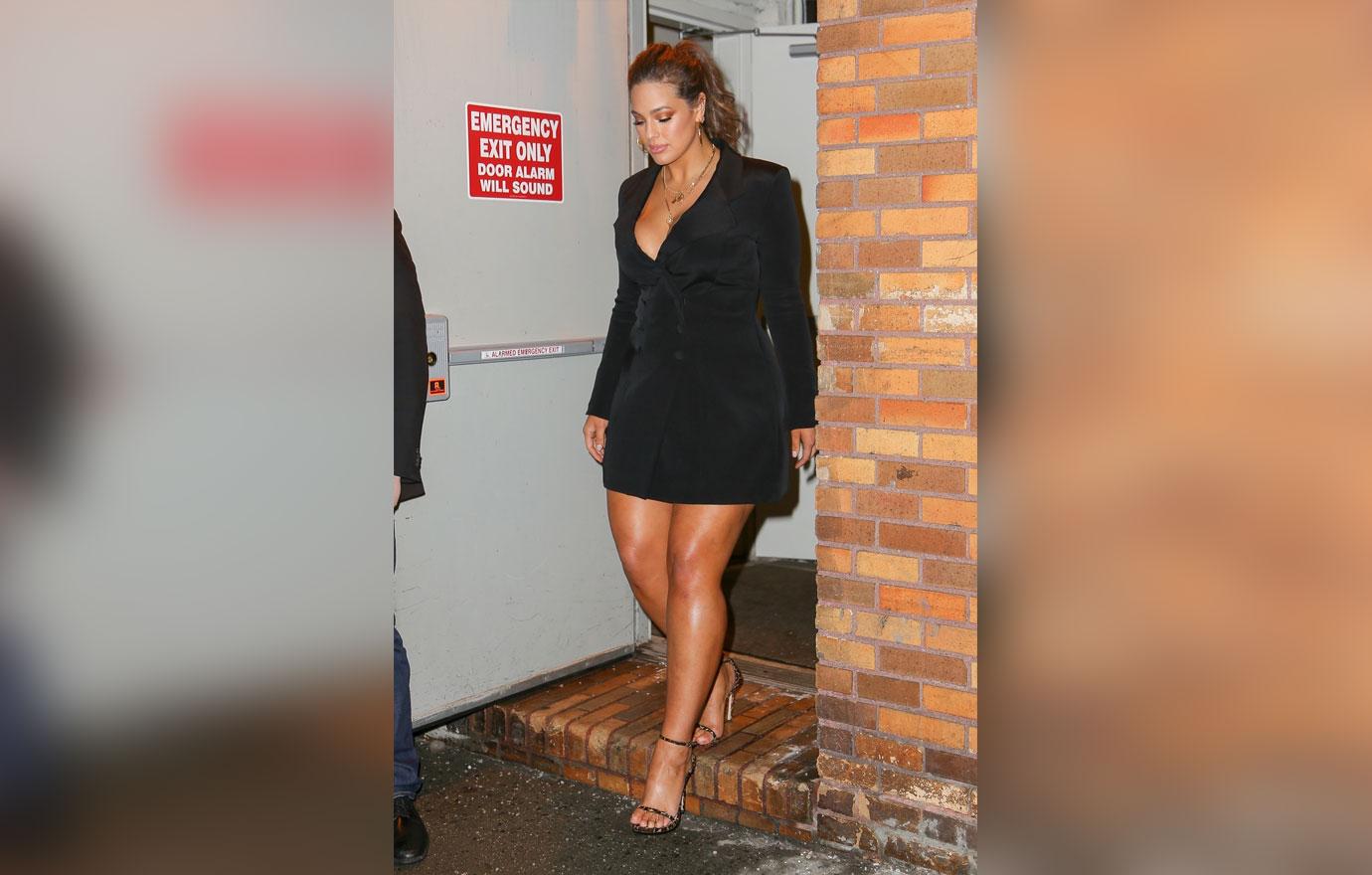 Since bursting onto the modeling scene, Ashley has made her mark for not only her beauty, but also for how she promotes and encourages body positivity.
Article continues below advertisement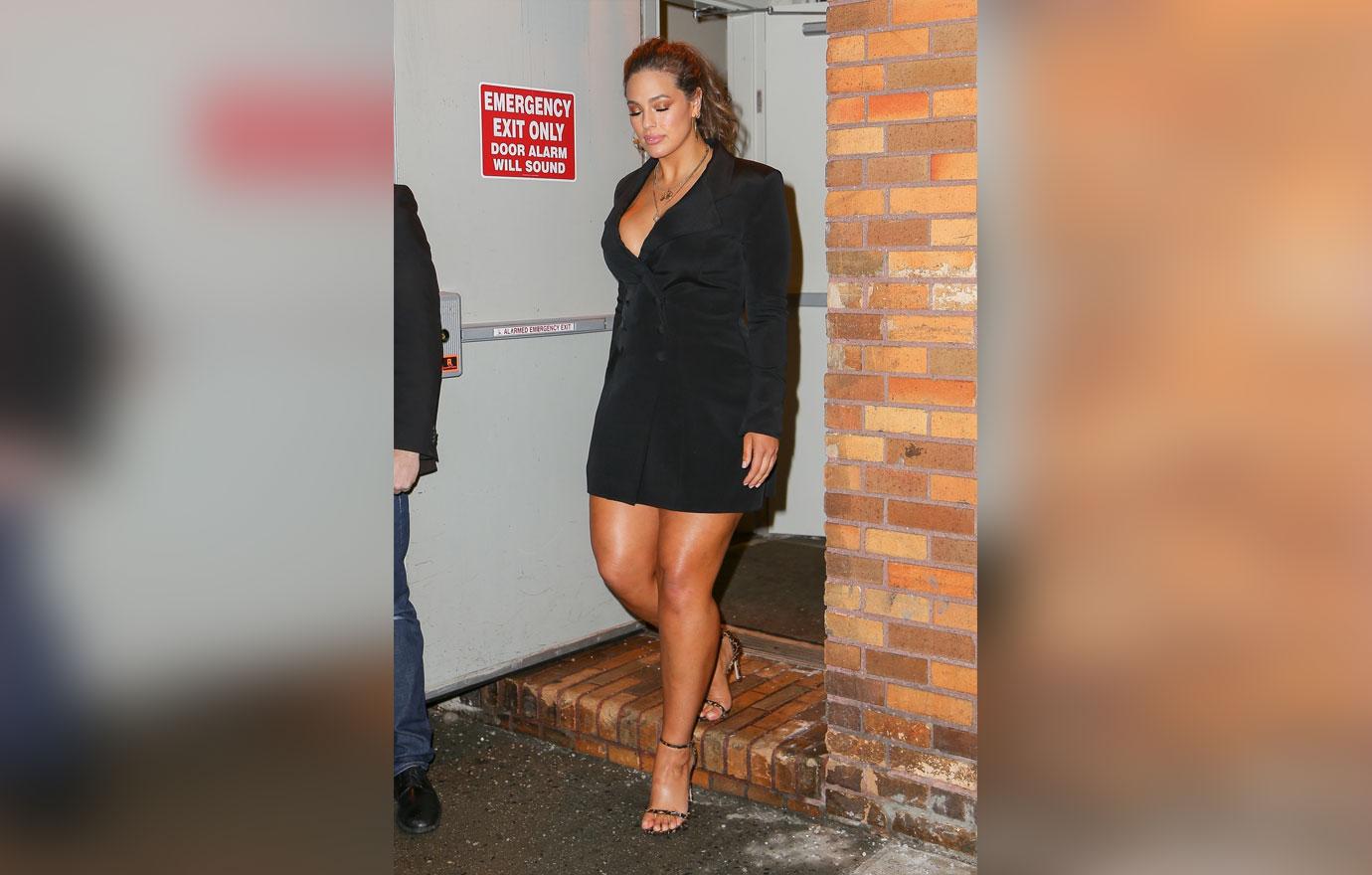 And while she is larger that the typical stick-thin runway model, she refrains from using the term "plus-size" to describe herself, and explained why last November with CBS Sunday Morning. "I think the word 'plus-sized' is so divisive to women. I think that when you use the word 'plus-size,' you're putting all these women into a category." She then explained the stereotypes often associated with the phrase.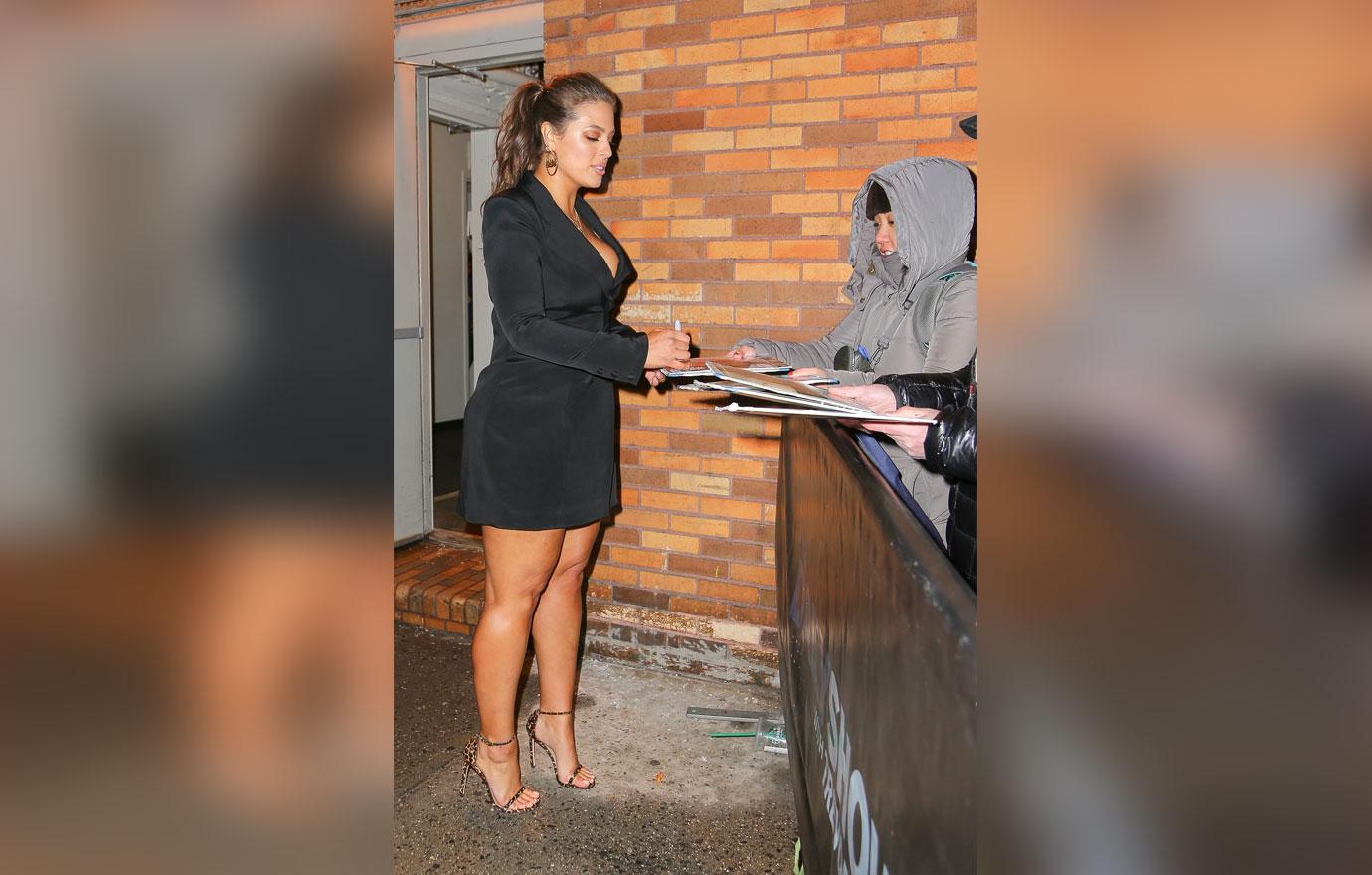 "'You don't eat well. You don't work out. You couldn't care less about your body. You're insecure. You have no confidence.' And that is none of this," Ashley said, referring to herself.
Article continues below advertisement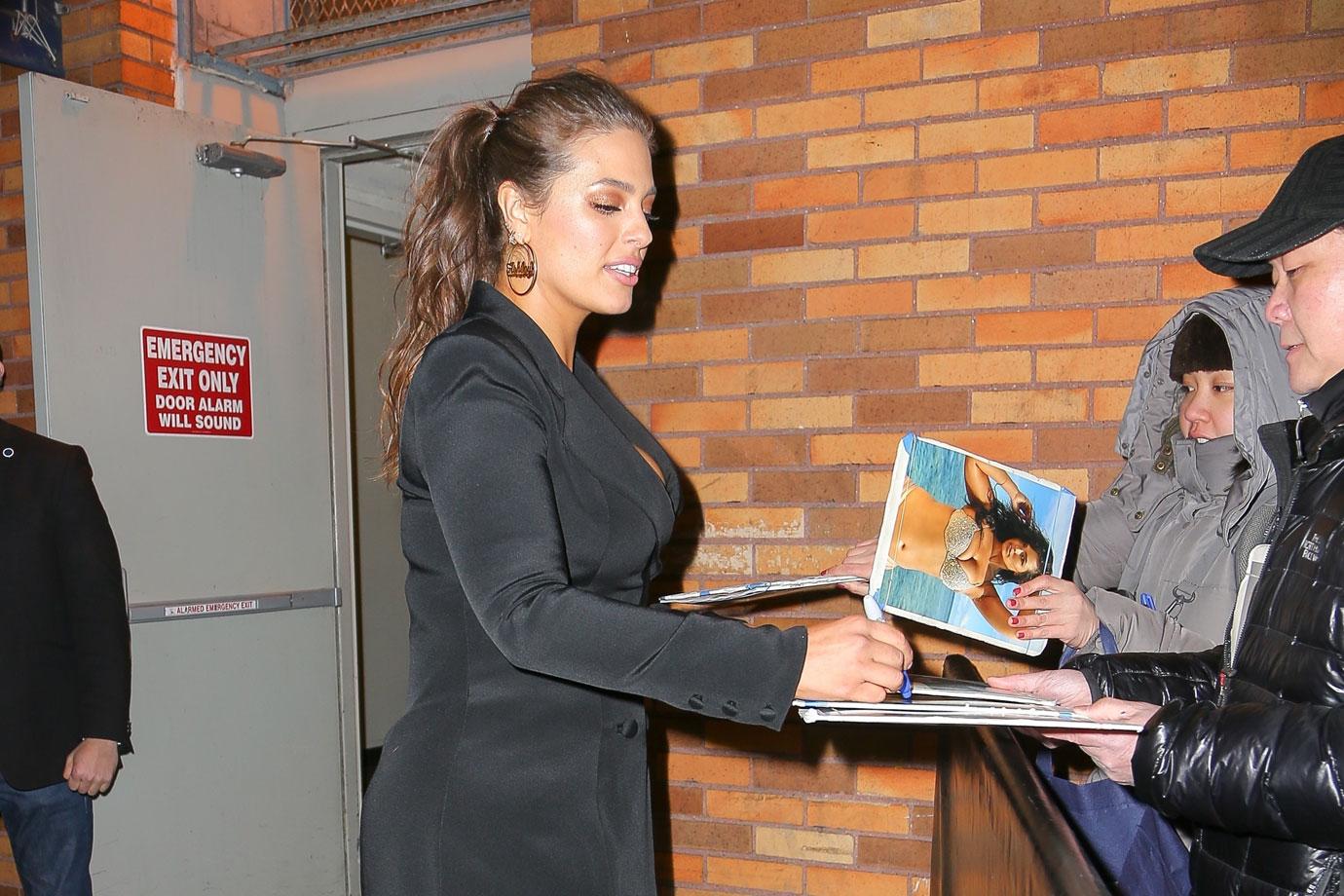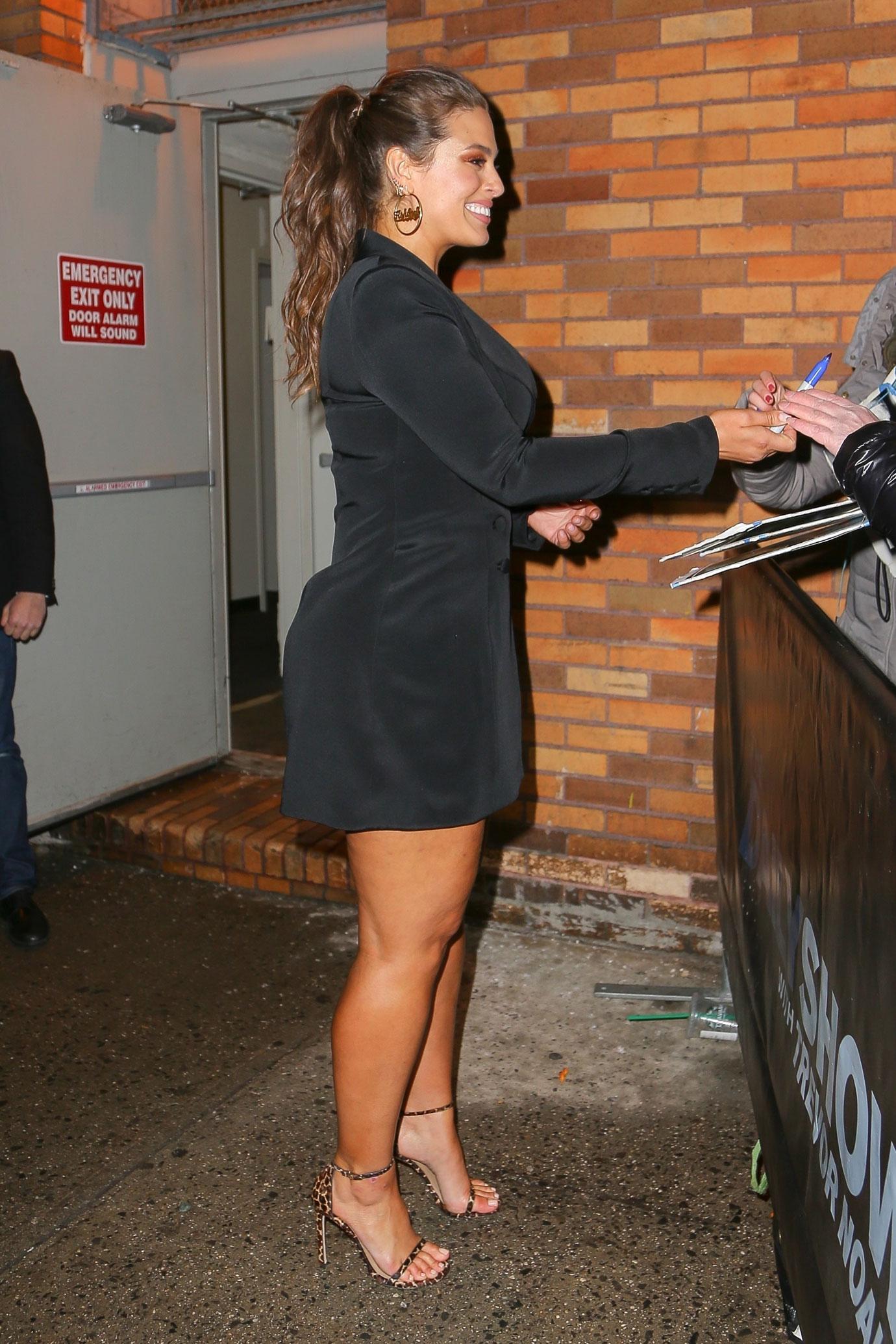 What are your thoughts on Ashley's outfit? Let us know in the comments section.