PHOTOS
Bella Thorne Kicked Out Of Hotel For Doing Drugs: Report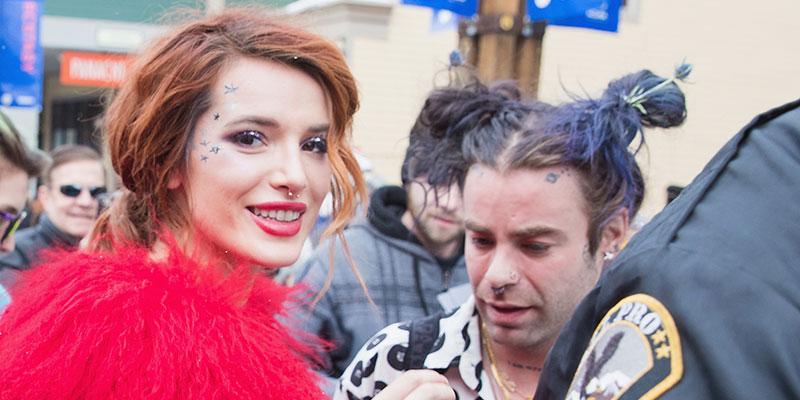 Actress Bella Thorne may need to open her windows and use a good air freshener the next time she stays at a hotel, as reports claim that she and her entourage were just kicked out of one for smoking a bunch of pot!  Click-through for the details.  
Article continues below advertisement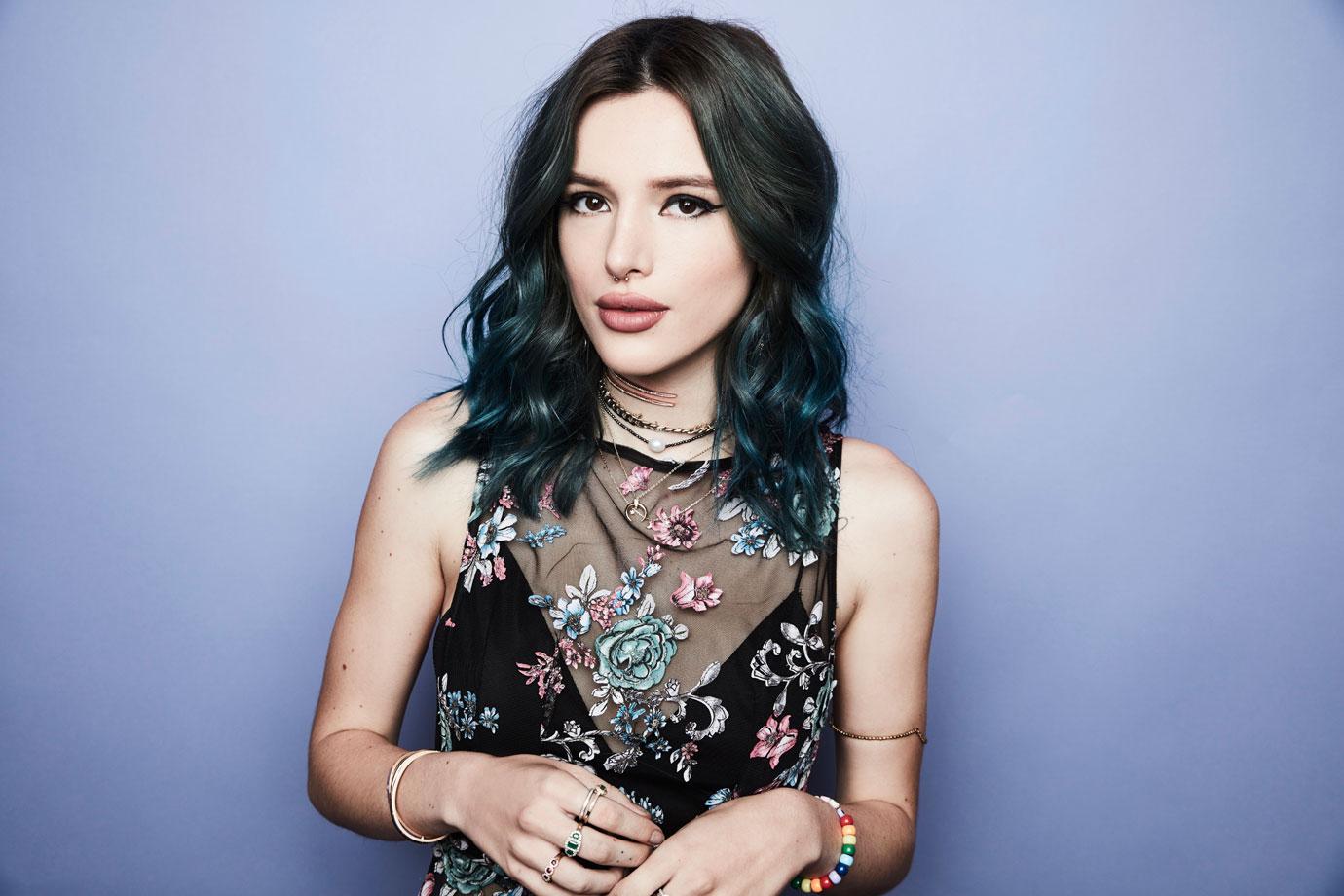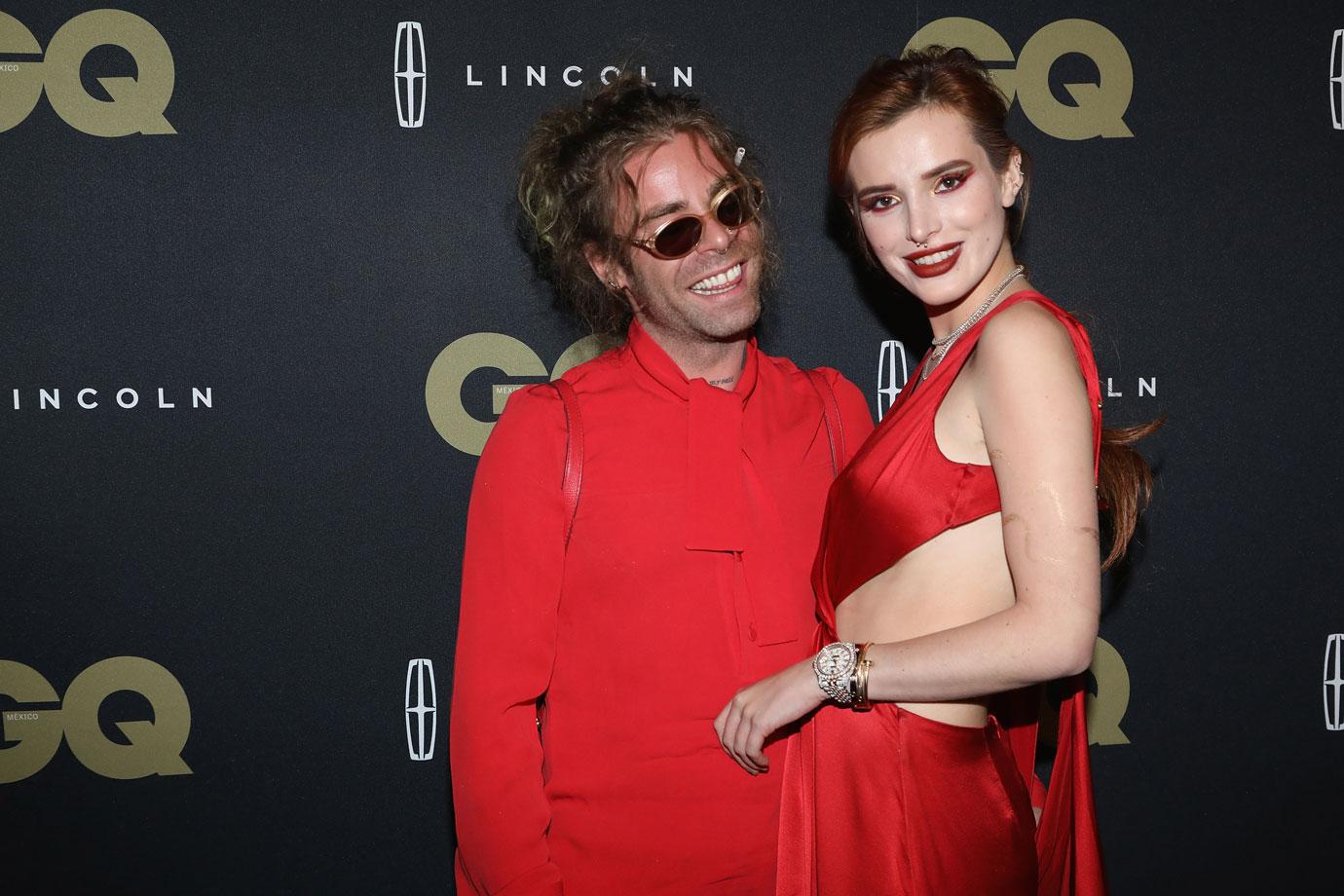 Her entourage of four included her most current boyfriend, rapper Mod Sun, who have been dating since October of last year. Some of the titles of his songs include "Ganja Farmer" and "Stoner Girl." 
Article continues below advertisement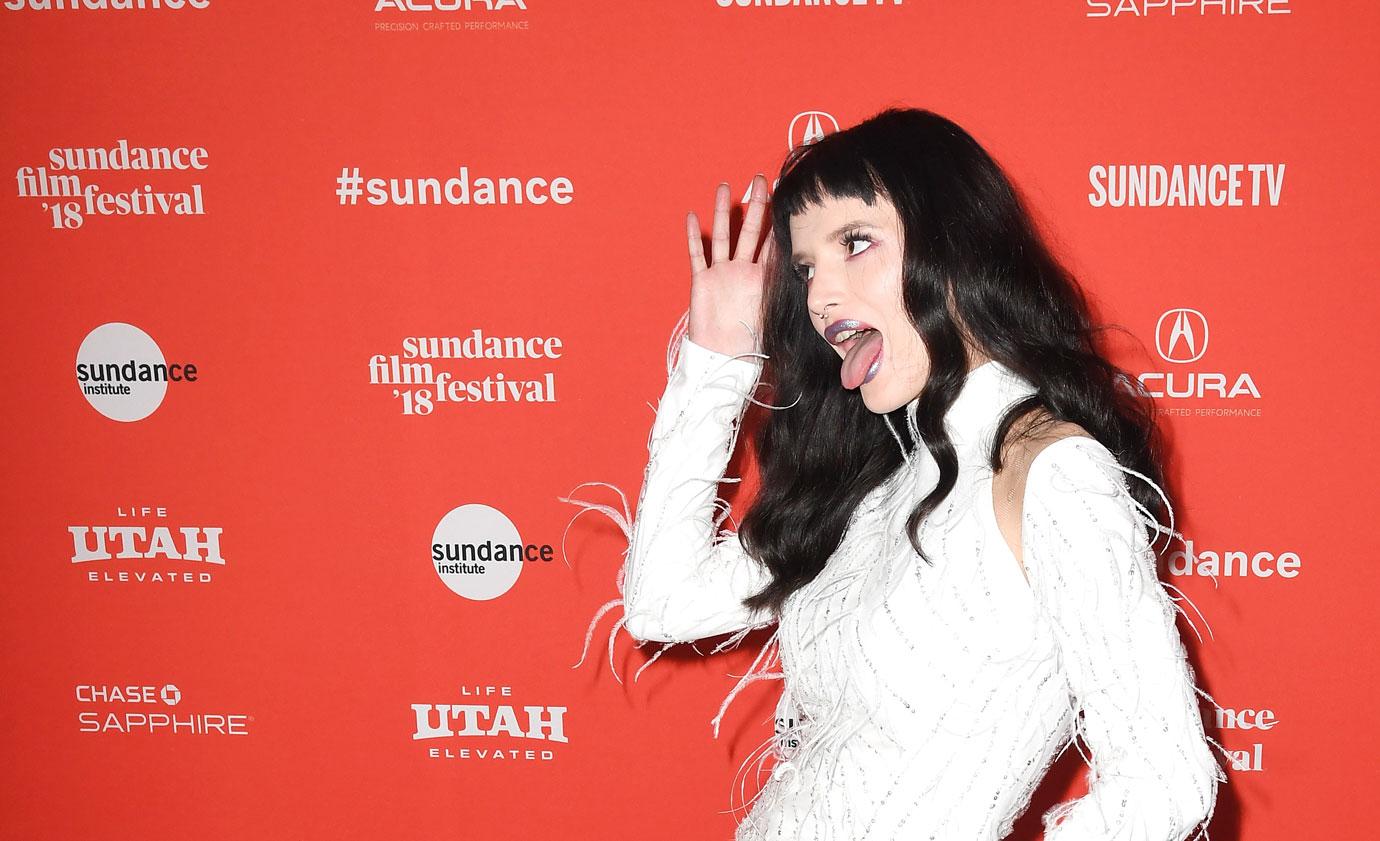 Bella is in Park City for the Sundance Film Festival, where she is there to promote her new film Assassination Nation, which premiered there on Sunday.  "They were seen rushing out of the hotel hours before the premiere," claimed a spy, adding, "There were so many bags, they needed a trail car to carry them."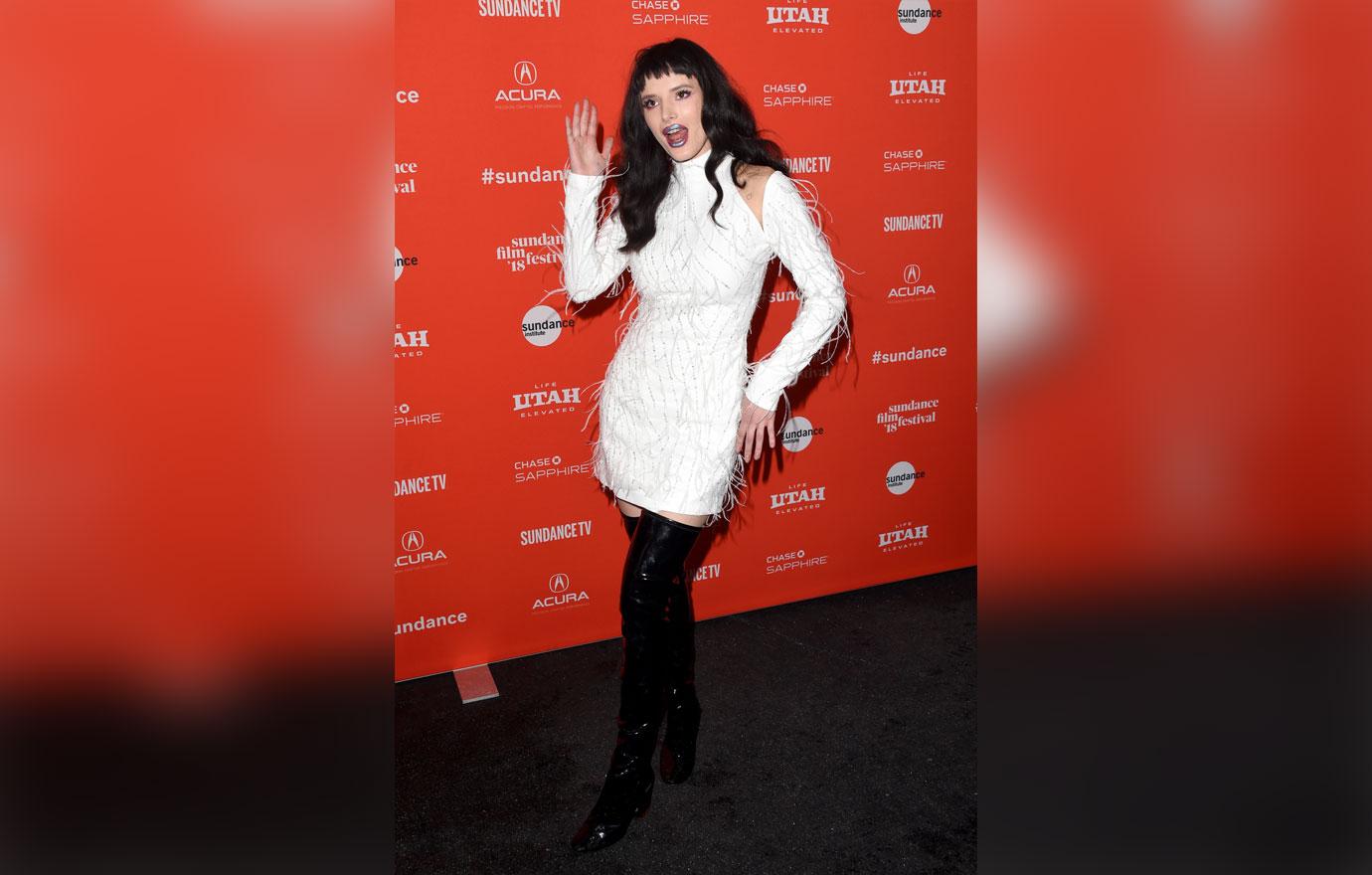 Bella wound up making it to the premiere, where she sported some dark hair, patent-leather thigh-high boots and metallic makeup.  Although she and her entourage found a new location to stay at after being kicked out, it seemed as if the drama from all of it caused some major professional problems for her on Monday.
Article continues below advertisement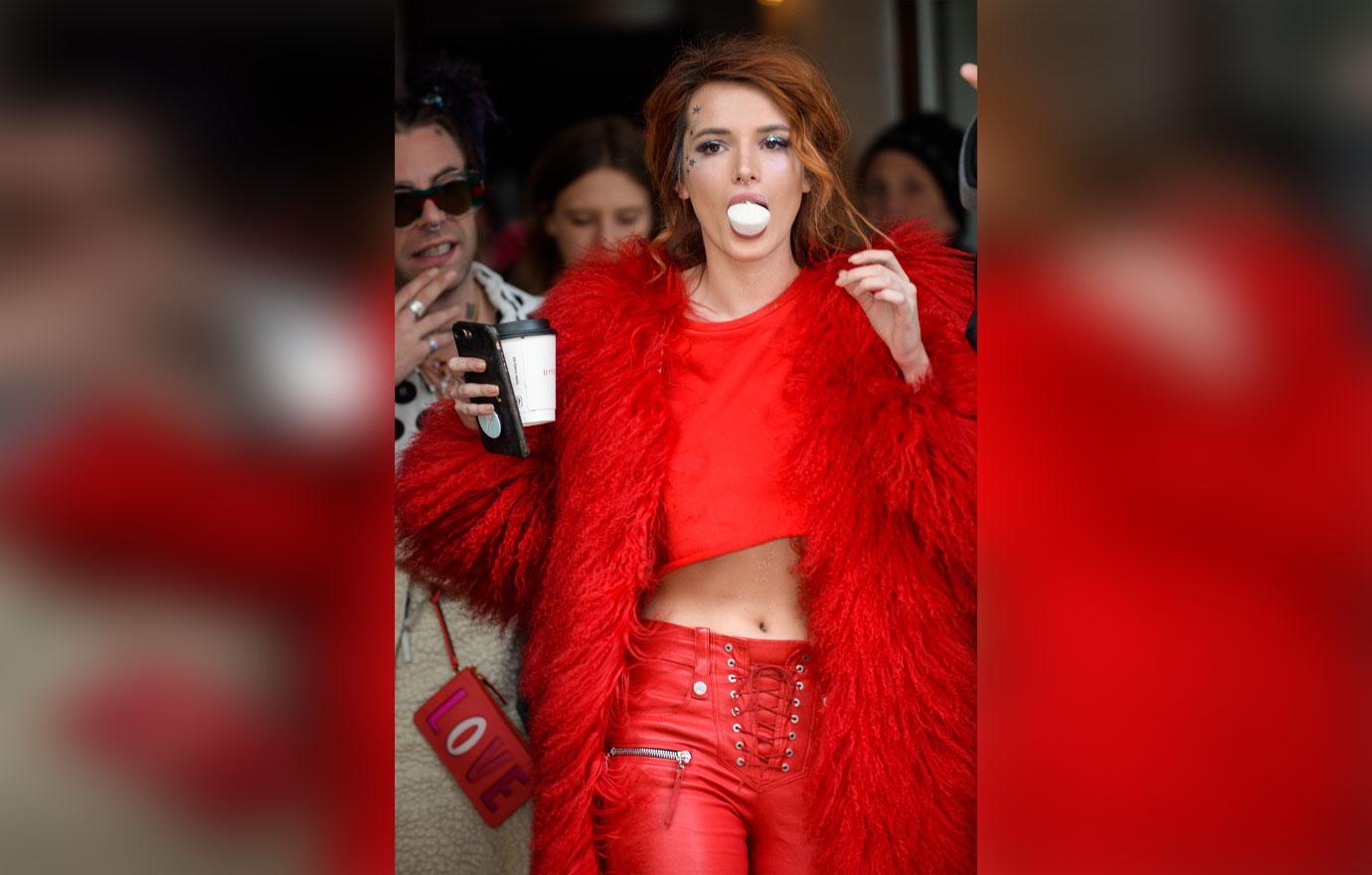 "She called in sick for most of her press interviews on Monday," claimed the source. "She canceled everything in the morning."
This isn't the first time that Bella has been associated with marijuana in the past, as she posted a photo on her Twitter back in early January that shows someone giving her a blunt.  She captioned the photo "Gimmie dat thing so I don't have to clean my room..".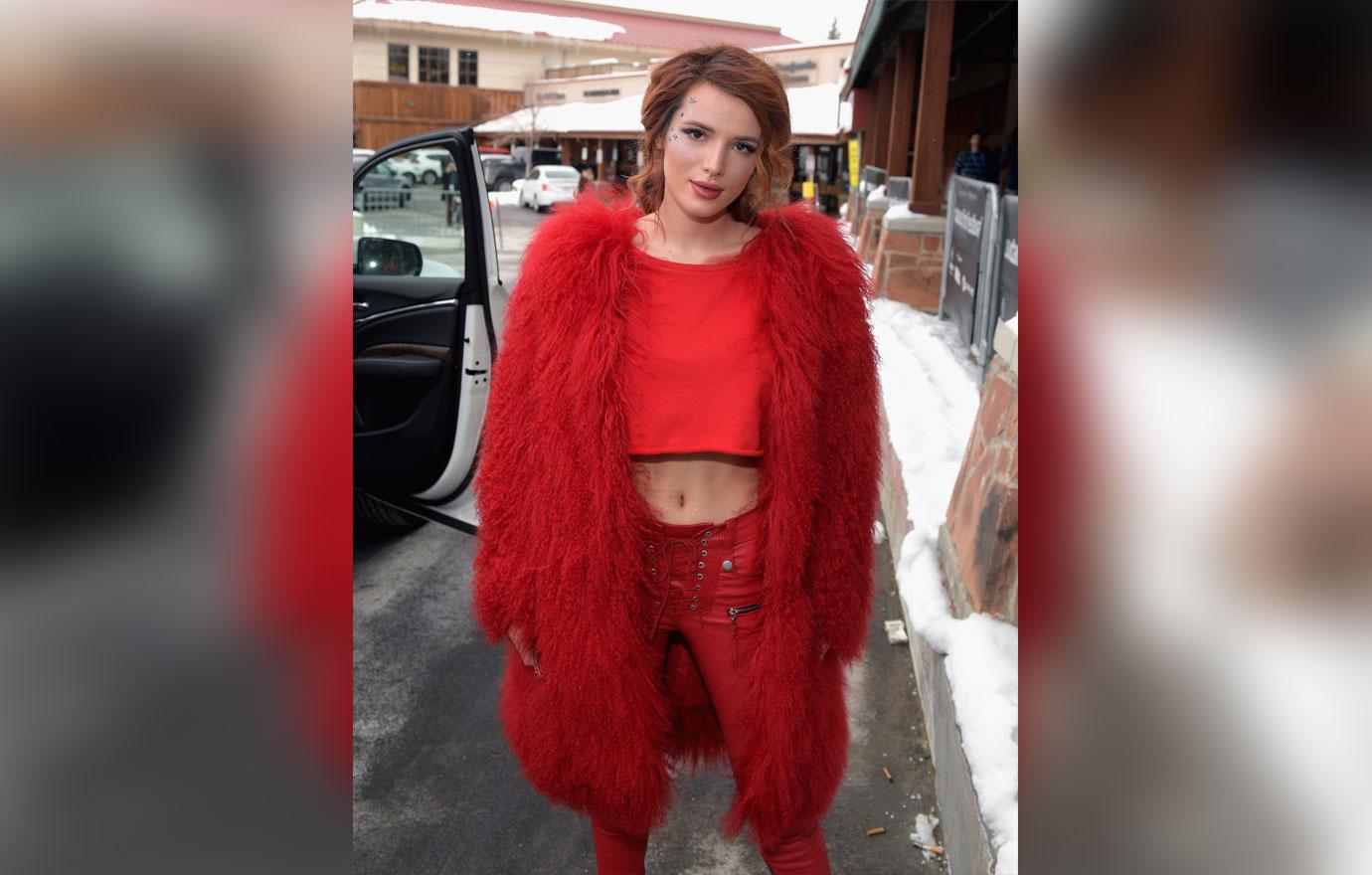 What are your thoughts on Bella and co getting busted? Sound off in the comments!