PHOTOS
Beyonce Sports A Fuller Figure Amid Pregnancy Rumors And Hides Her Stomach Again!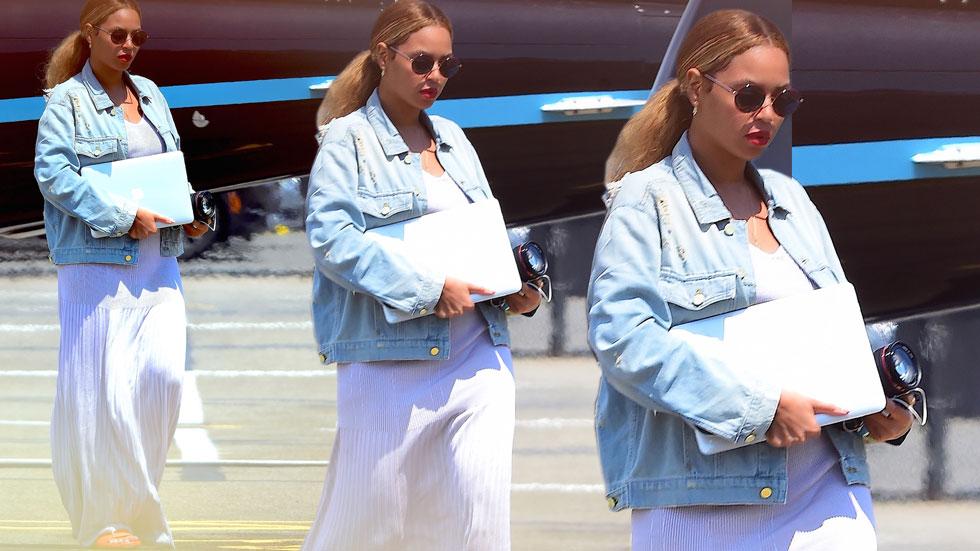 beyonce-baby-bump (1)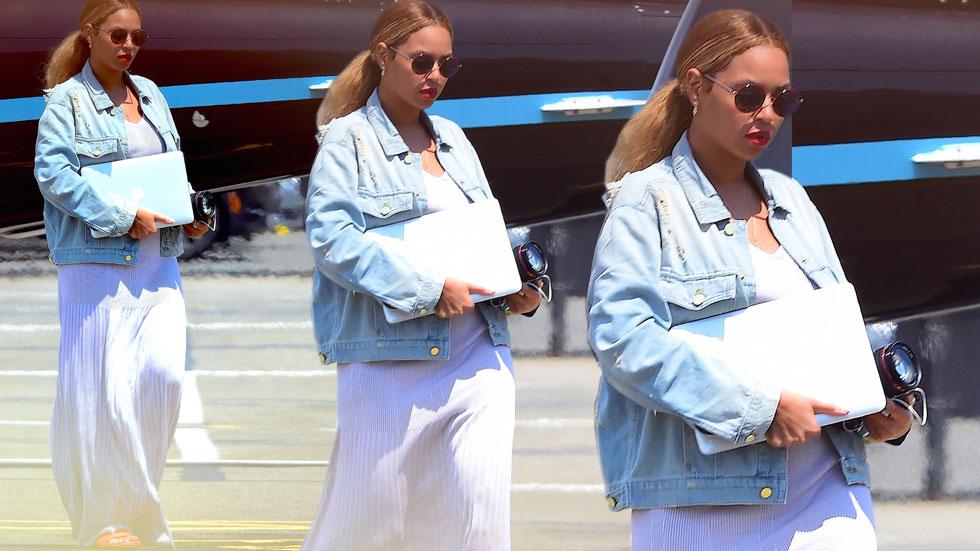 Dear Beyonce, please stop torturing us! We're just kidding, but we need to know whether or not you're pregnant. We hope you don't wait until the VMAs at the end of the month to rub your belly on the red carpet and reveal you are expecting baby number two. Just tell us now!
Article continues below advertisement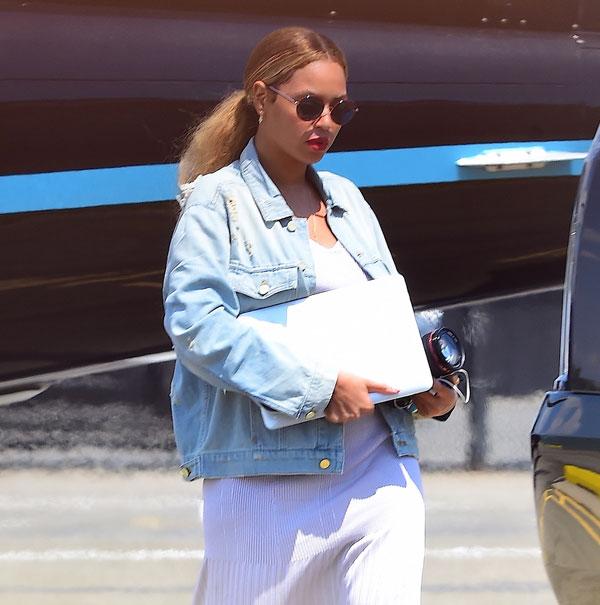 The 33-year-old singer was spotted leaving the Hamptons wearing a loose-fitting white dress and large denim jacket.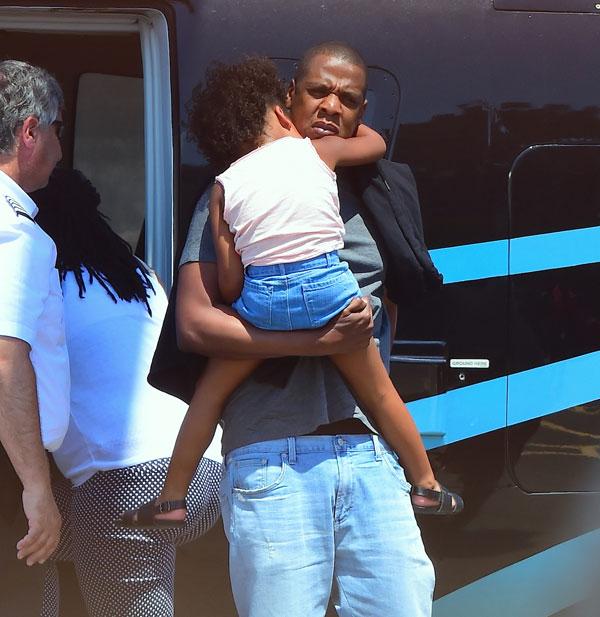 She was joined by daughter Blue Ivy and hubby Jay Z. Blue looked like she had a bit too much fun on their weekend excursion, as she fell asleep in her dad's arms.
Article continues below advertisement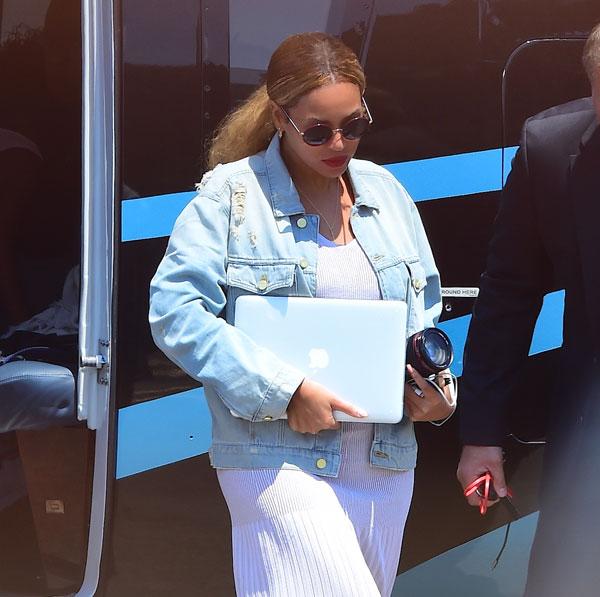 Bey certainly looked heavier than usual, especially since she does not usually wear looser clothes. What was most confusing is the fact that she was once again covering her stomach with her Apple laptop. This is definitely not the first time she's been seen in recent weeks hiding her stomach area.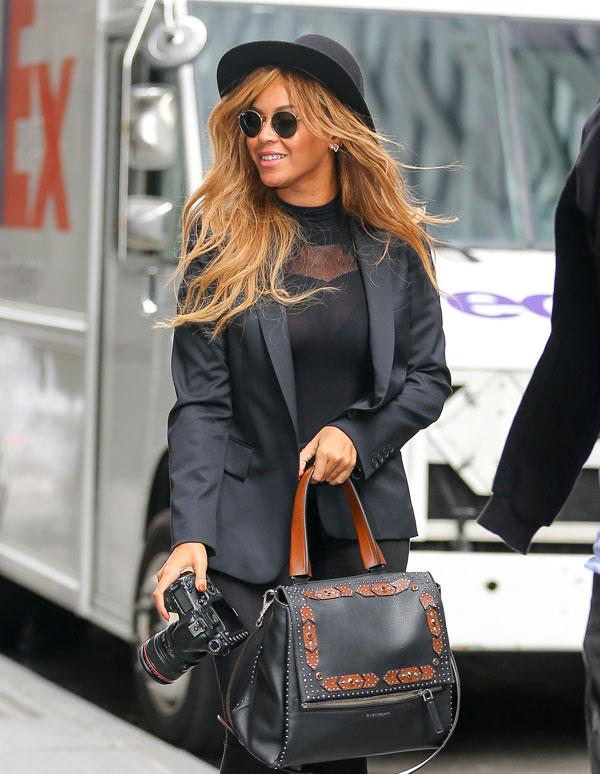 Days ago, for example, while out in New York, Bey put her purse and large camera in front of her body.
Article continues below advertisement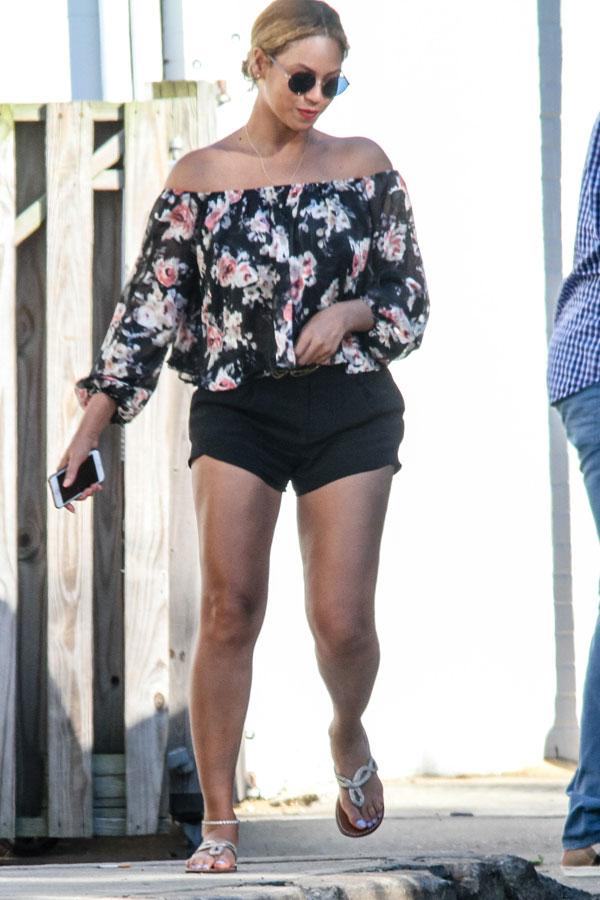 And while in the Hamptons, she shopped around in this loose floral top that just happened to hide her belly, focusing attention on her legs.
spl309149_003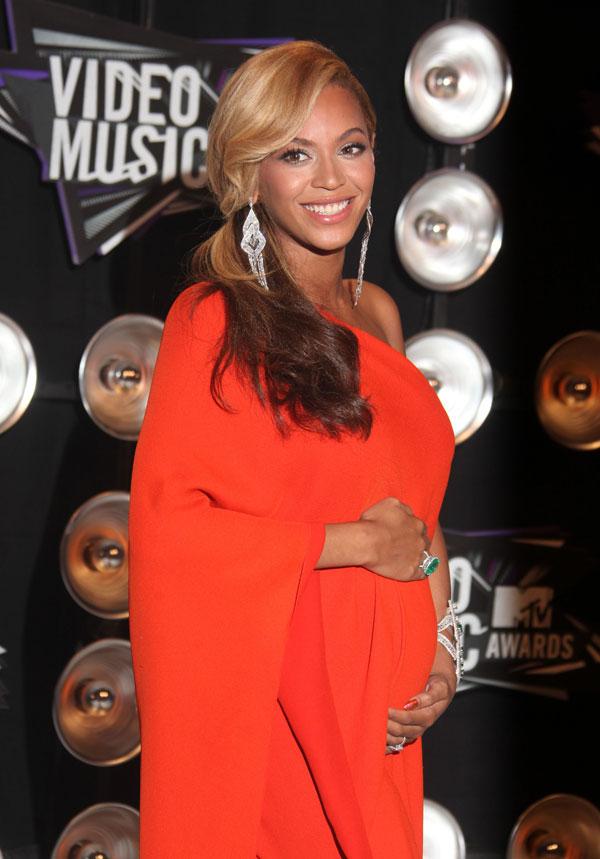 If she is waiting to make the big pregnancy reveal at the VMAs, that would make sense, considering she revealed her pregnancy on the VMA stage back in 2011.