PHOTOS
Carrie Fisher's Beloved Dog Gary Misses His Mom As He Watches New 'Star Wars' Trailer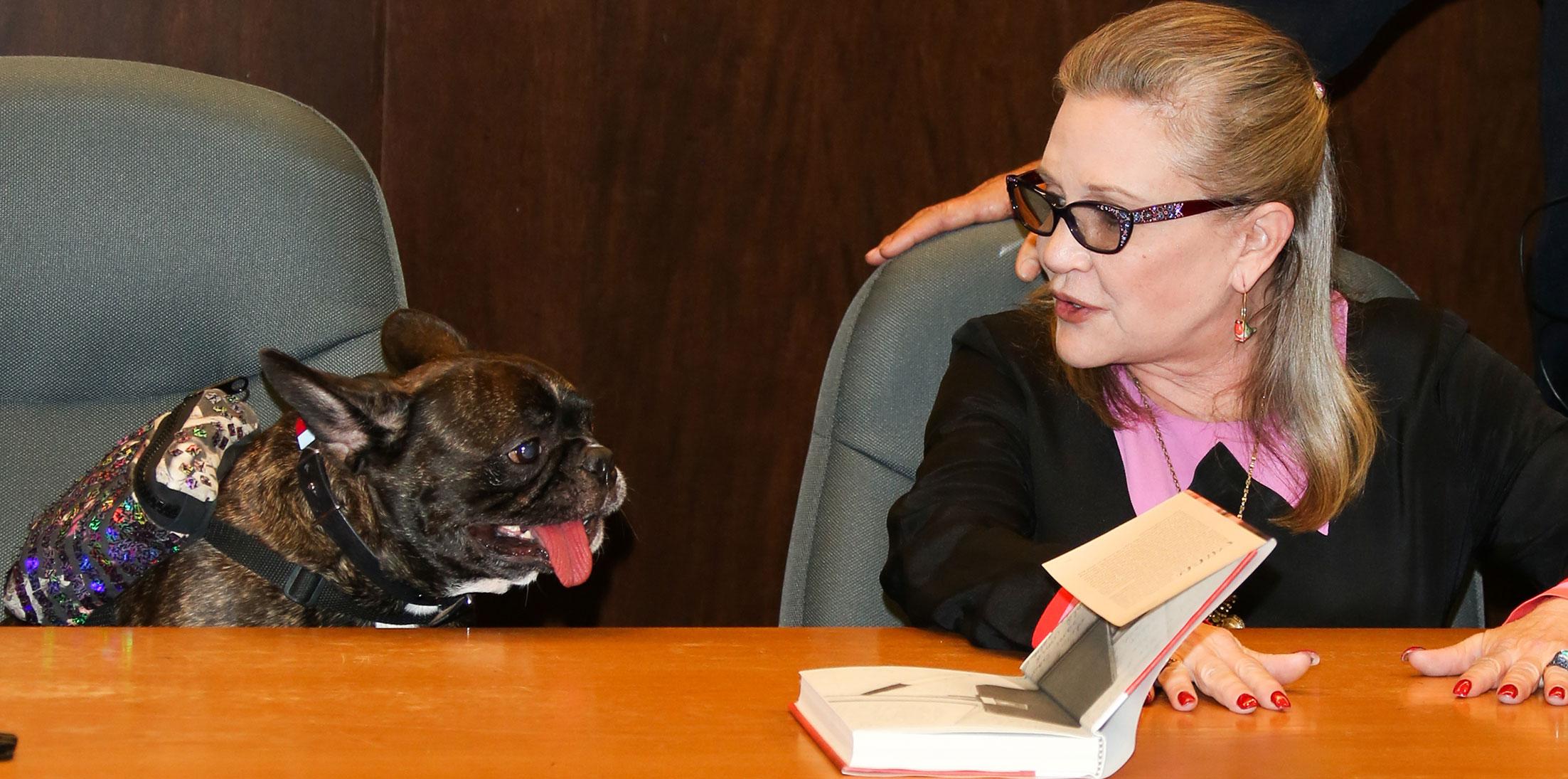 When actress Carrie Fisher passed away in December last year, fans around the world were devastated and expressed condolences to her family. But those who knew her well were also concerned how her cherished dog Gary would handle the news. Today, less than a year after her death, we get an official statement about the late actress.
Article continues below advertisement
The debut of the action-packed Star Wars: The Last Jedi trailer featuring Carrie nearly broke the internet this morning, garnering an overwhelming amount of praise from superfans on social media.
But for Gary, the late actress's beloved dog, it affected him on a personal level.
Article continues below advertisement
He took to Instagram to share his feelings. "Just watched the new trailer of The Last Jedi and my mom looks more beautiful than ever. #garymisseshismom#garyloveshismom"
Heartbreaking! He also posted a pic of himself staring solemnly at her on screen.
Article continues below advertisement
Even the comments beneath the post were devastating. "Oh so many tears," wrote one follower.
What do you think about Gary's message to his mom? Let us know in the comment section!