PHOTOS
Is That Safe? Fans React After Carrie Underwood Inhales Helium While Holding Newborn Son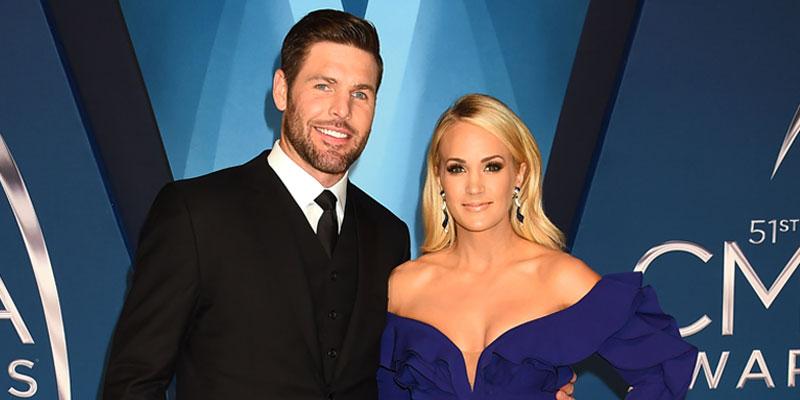 Carrie Underwood wished her oldest son Isaiah a very happy birthday on Wednesday, February 28, by singing him a special song while on helium. The country star's baby son Jacob was cradled in one arm as she inhaled some gas to make her eldest child laugh.
Article continues below advertisement
The 35-year-old's husband Mike Fisher shared a video on Instagram of his family and captioned it, "Happy birthday Isaiah?!!"
In the clip, Carrie held on tight to her youngest son while taking a few puffs of helium from a yellow balloon. The songstress then proceeded to croon a high-pitched "Happy Birthday" while a very happy Isaiah giggled. After his mama sang him the song, he tried to take the balloon for himself and try his hand at singing.
Article continues below advertisement
Fans showed some concern about the safety of Carrie holding Jacob while she inhaled. One follower commented, "I used to own a party store and I know the facts just fine. The greater danger is sucking helium directly from the tank, BUT in rare occasions, it HAS killed someone to suck helium from a party balloon. The problem is that people don't know there is an issue."
Another fan said, "For a second I thought something else was in the balloon and I was like. somebody better be ready to catch that baby."
Article continues below advertisement
Carrie gave birth to Jacob only five weeks ago and she's been taking a step back from performing to care for the newest addition to her family. She pulled out of the iHeartCountry Music Festival last month to spend more time at home.
What are your thoughts on Carrie singing to Isaiah while on helium? Sound off below!