PHOTOS
Chris Evans Shares The Most Adorable Video Of The Moment He Met His Rescue Dog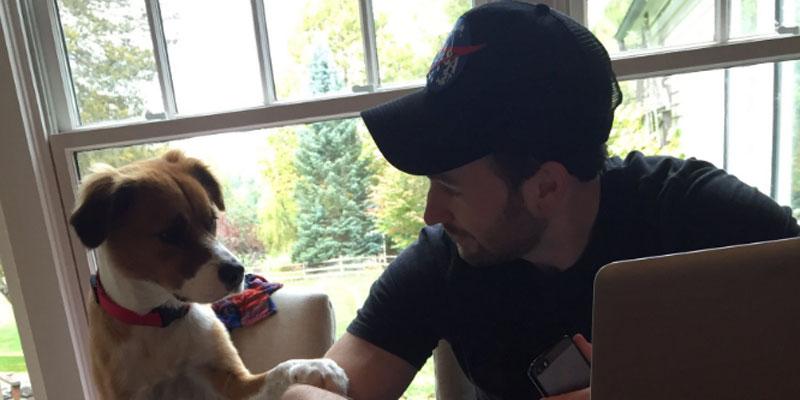 Chris Evans, could you be more perfect? Yesterday, the Captain America actor shared an adorable video showing the moment he met his lovable rescue dog, Dodger, in honor of National Pet Day. Click through see the precious video and to have your day made!
Article continues below advertisement
Chris posted this heart melting video of Dodger sitting patiently behind a gate as Chris came over to him. He wagged his tail, licked Chris' hand, and even put his paw through the gap to "shake hands!"
Chris wrote a sweet caption, recalling the life-changing encounter. "This is the moment we met. He was trying so hard to stay seated even though he desperately wanted to get out," he wrote.
Article continues below advertisement
"I knew right away that he was coming home with me, so I took this video to always remember our first hello. Rescue dogs are the best dogs!! #NationalPetDay," Chris added.
This isn't the first time Chris has shown off his love for his pooch on social media. Back in September, Chris shared this hilarious video of Dodger smothering him with love when Chris returned home after ten weeks of filming.
Article continues below advertisement
Dodger keeps Chris plenty entertained. Chris has shared multiple videos of Dodger playing with his stuffed lion, which plays "The Lion Sleeps Tonight" by The Tokens when you press its paw.
The best part? Dodger sings along!
Is there anything better than a rescue pup? Sound off in the comments below!