PHOTOS
Chrissy Teigen Breaks Down Crying While Talking About John Legend During Her Glamour WOTY Speech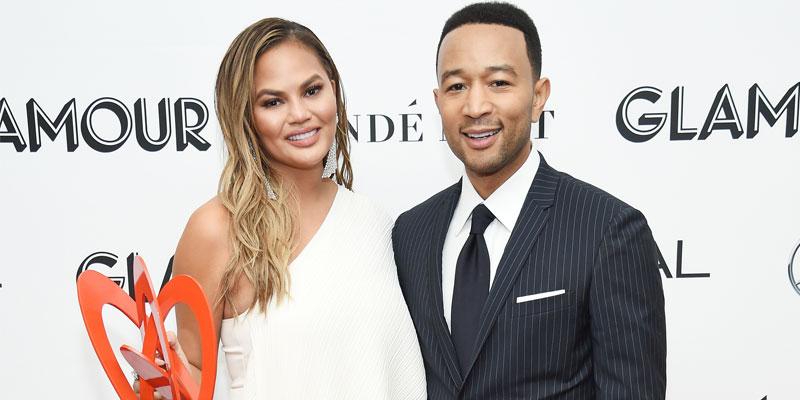 While Chrissy Teigen is known for keeping things light, making people laugh uncontrollably, and making fun of her husband, John Legend, the 32-year-old got choked up and showed a rare side of herself on Monday night. The R&B artist presented his wife with Glamour Magazine's "Woman of the Year" 2018 award and from there things got a lot more sappy than we're used to from the power couple! Scroll through to get all the details.
Article continues below advertisement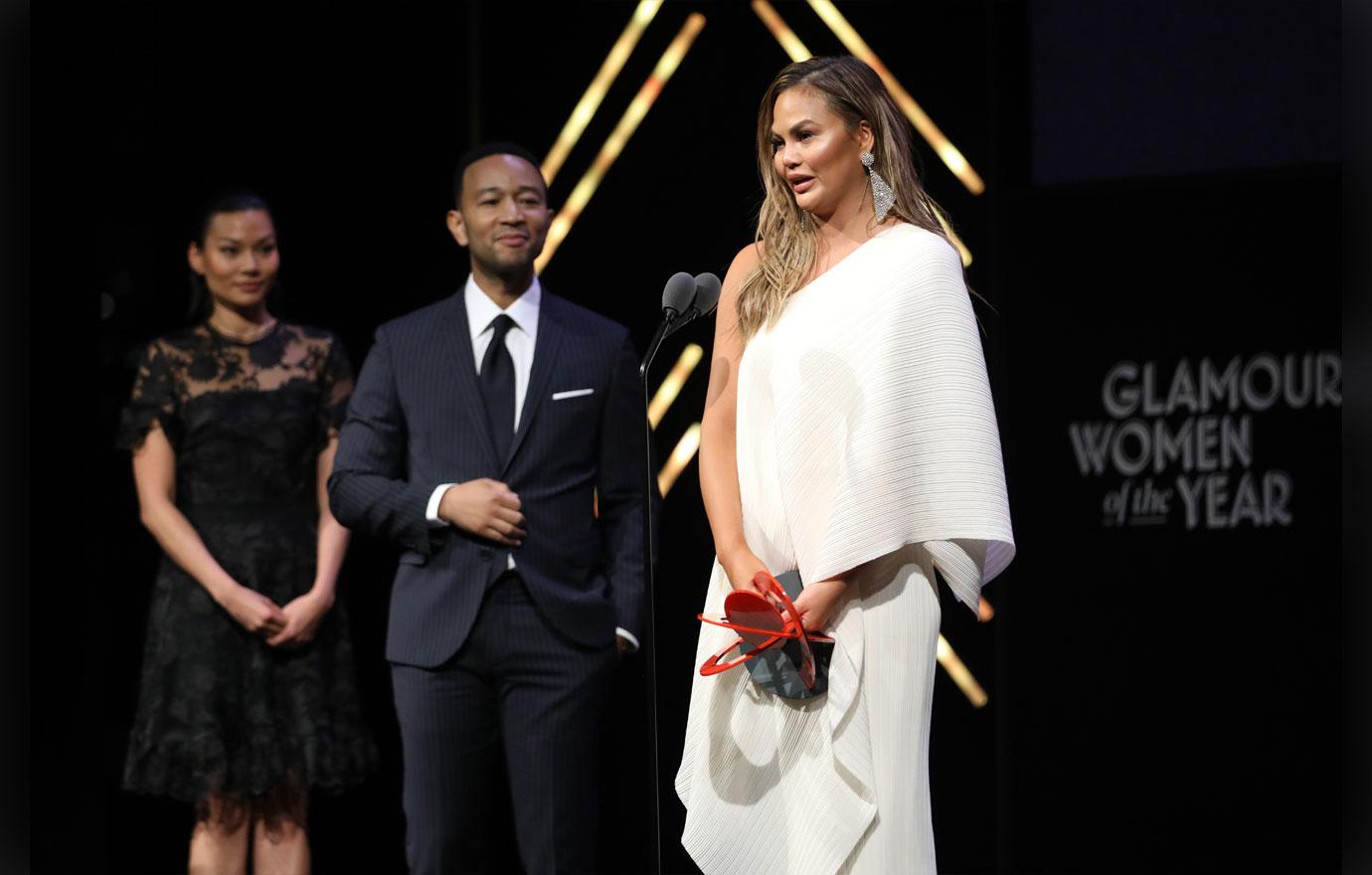 "I have a career in the music business, but we all know who the star of the family is. She's the heart and soul of the family too... But I'm not the only one who loves her. Many millions of people who aren't married or related to her love her too," John said.
Article continues below advertisement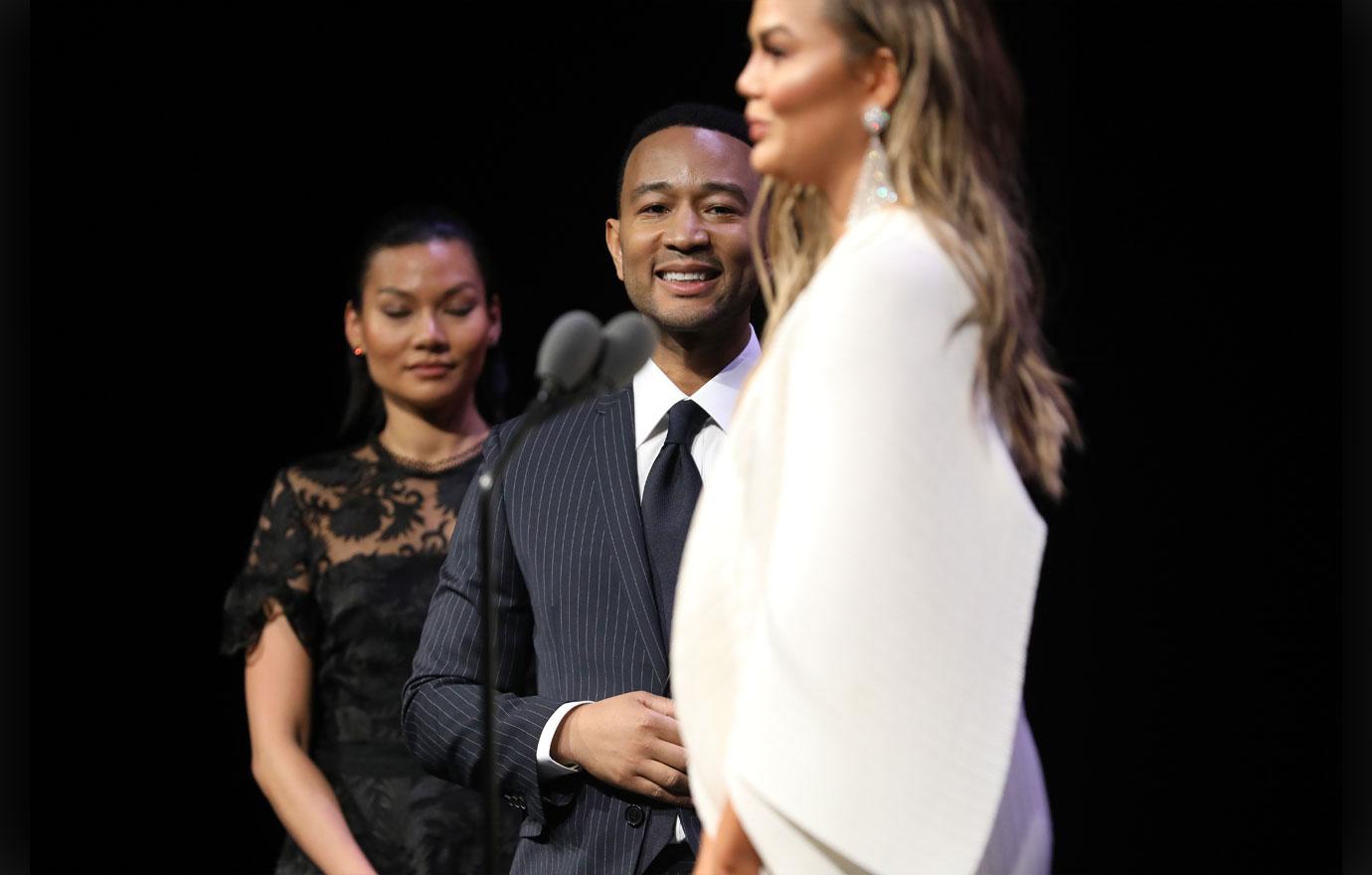 After the 39-year-old gave a speech introducing Chrissy, explaining all the reasons why he loves her and jokingly talked about being her "trophy husband," Chrissy took the stage to accept her award. "I joke about it a lot, but I truly have the most incredible husband on the planet," the star said, looking visibly emotional. "You are our everything."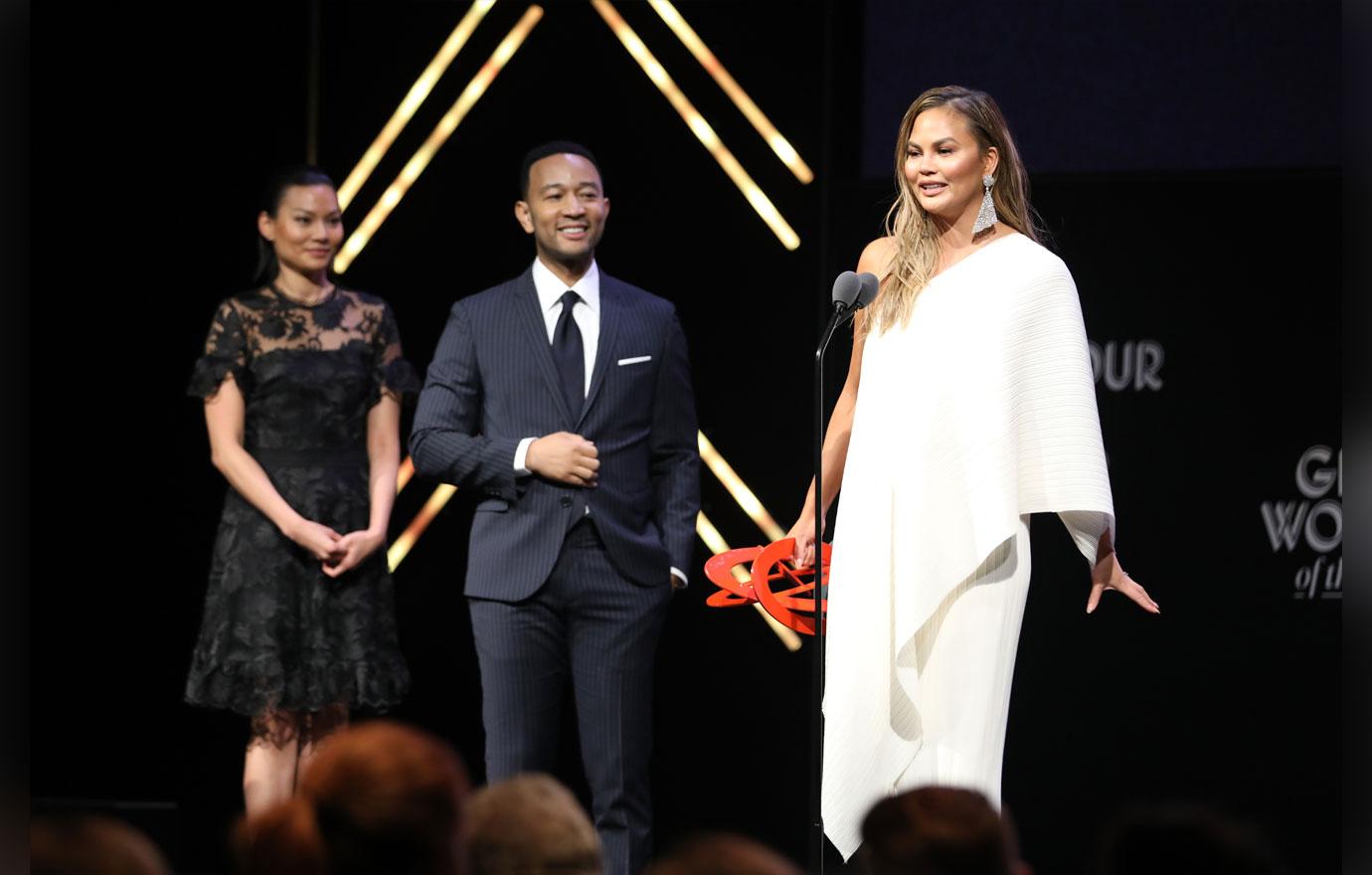 She then went on to reflect on her relationship with the "All of Me" artist, whom she married in 2013, saying, "You completely made me a woman. We've grown together. Our family's grown together. Our careers have grown together." The couple has two kids together, Luna, 2, and Miles, 5 months.
Article continues below advertisement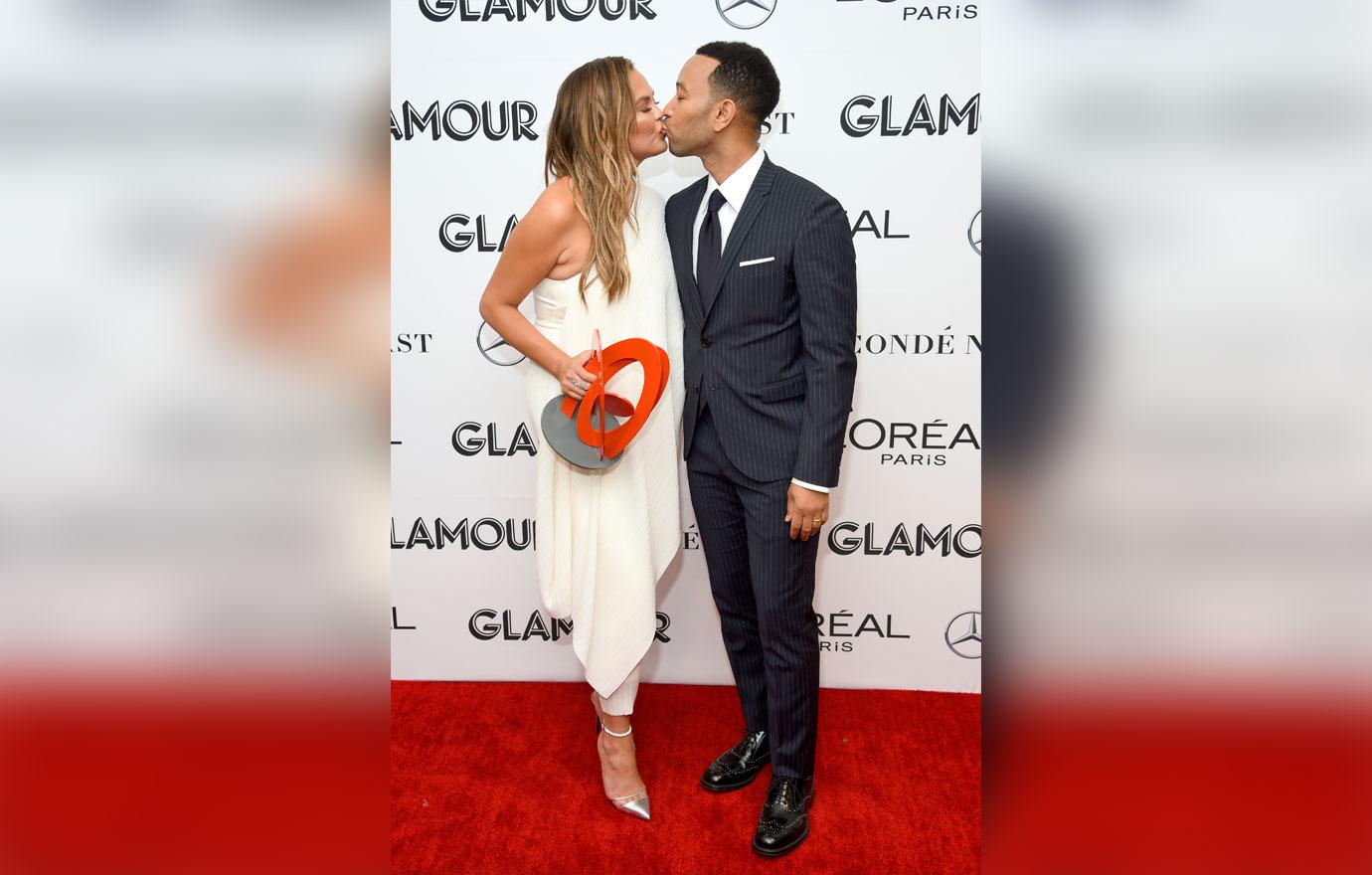 "This is so sappy. I'm sorry. I hate it. I didn't cry during our wedding. I hate you, John, I really do," Chrissy said as she wiped away tears.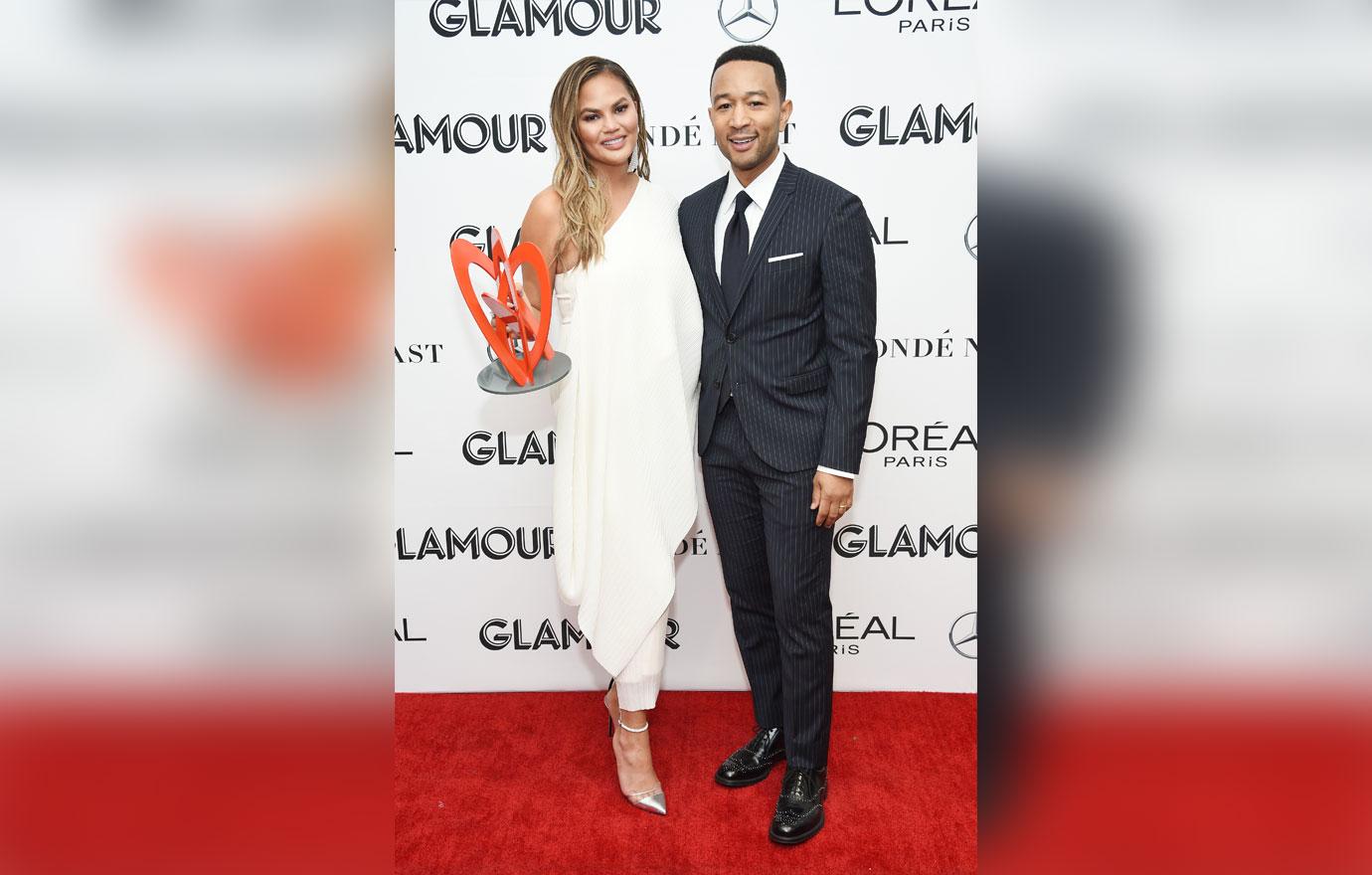 Despite being a New York Times best seller and becoming a successful TV host, John and Chrissy both brought up an emotional story where Chrissy did not feel like she belonged in a room full of successful people. "In her Glamour profile, she talked about a time when we were at this big event and she was crying in a dressing room because she felt so overwhelmed by the illustrious company she was in," John said as he got choked up.
Article continues below advertisement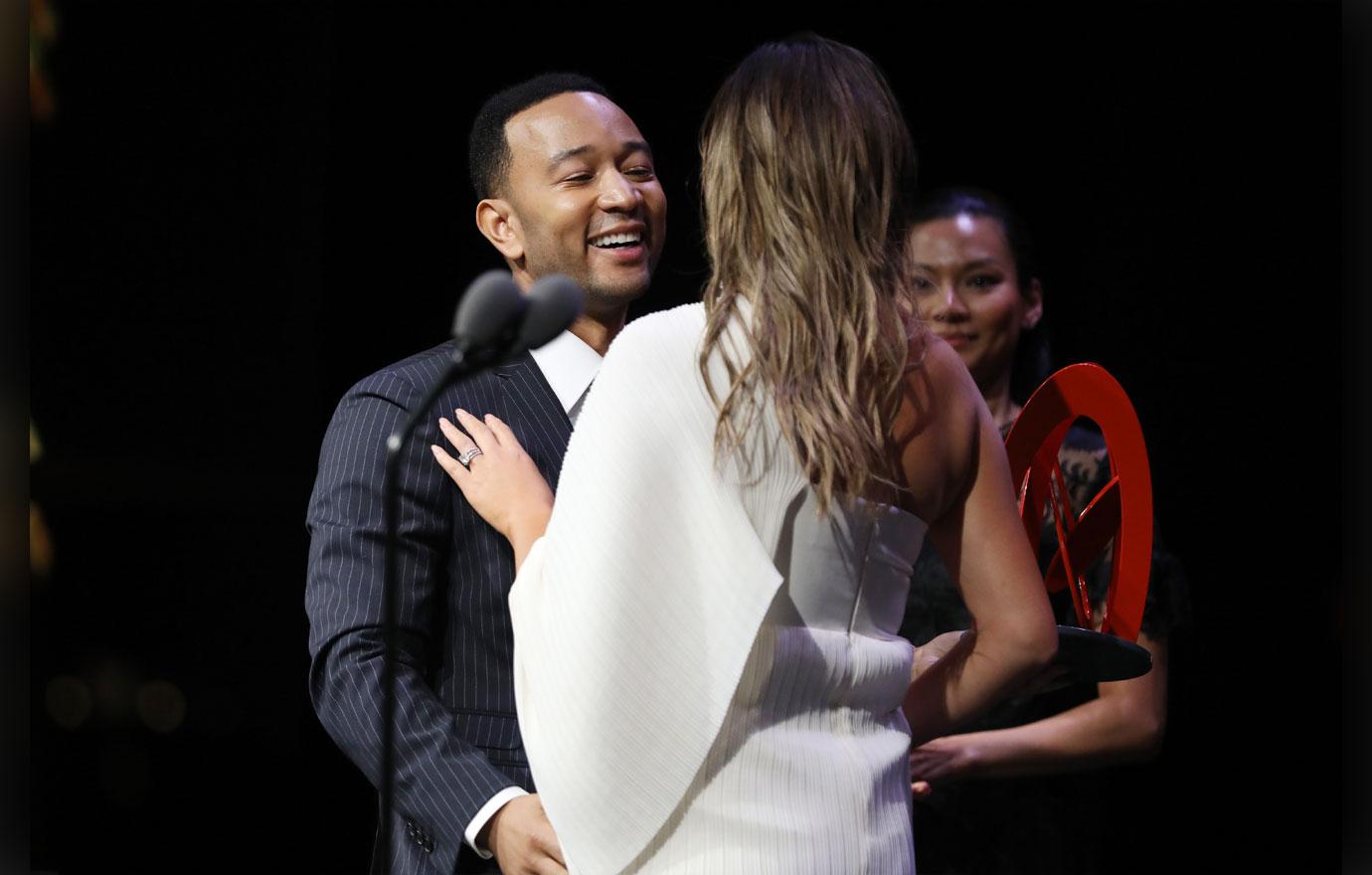 "We were celebrating the TIME 100 and she felt like she didn't belong. How could she be worthy of the likes of Oprah, Christine Lagarde, Michelle Obama?" John continued. Holding back tears John gave the crowd and his wife his undivided attention as he said, "Well, I'm here to say that you belong here. I think it has become very clear to Glamour magazine and to many millions of people around the world that you are more than worthy of this honor tonight."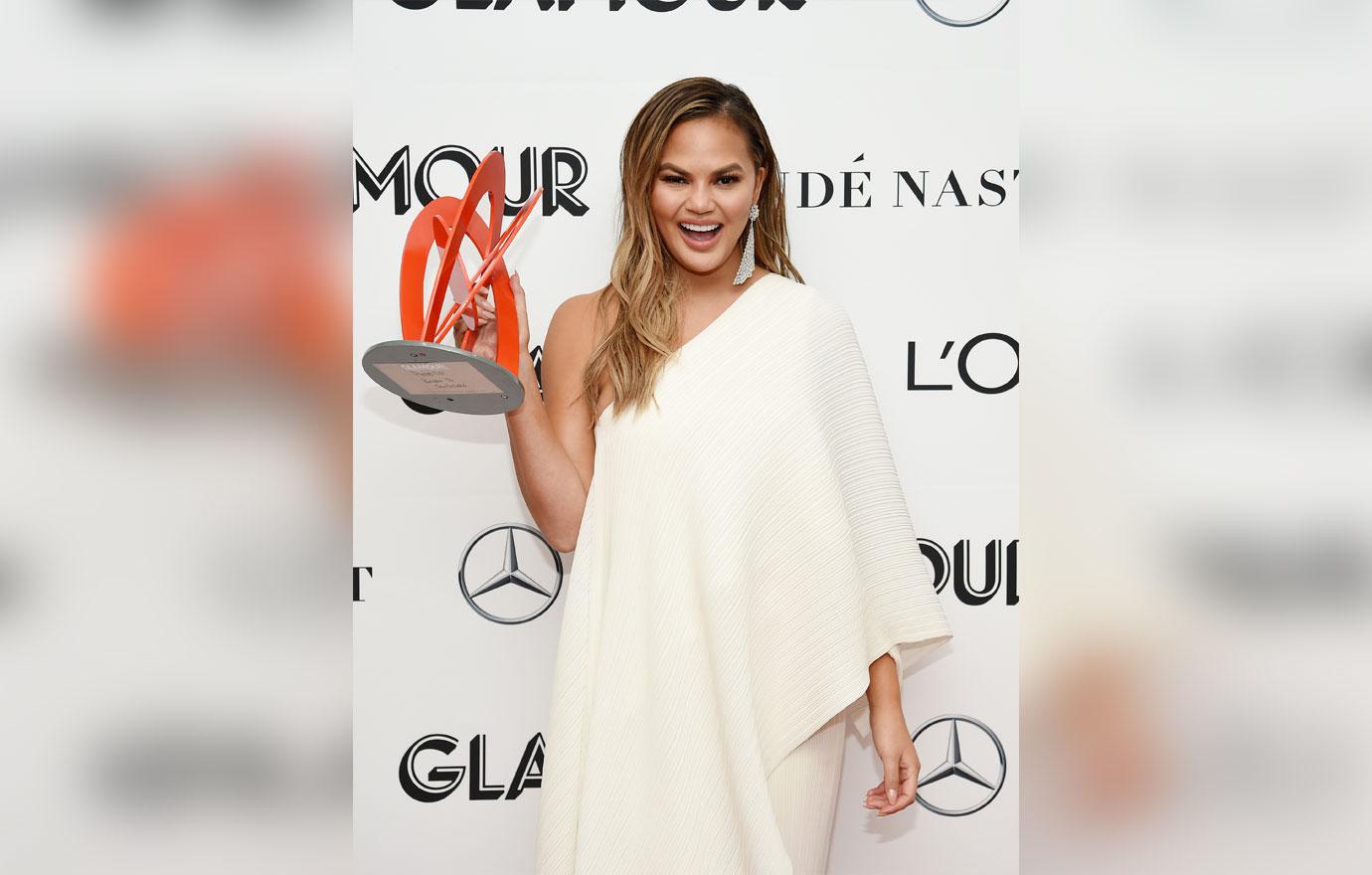 Prior to accepting the award, Chrissy spoke to Entertainment Tonight on the red carpet, saying, "Really it is an honor, and I see John accept these things all the time. You know, he has a whole shelf full of them, so now I have one too, so I'm very excited."
What do you think of the couple's emotional speeches? Let us know in the comments!