NEWS
Dude, Where's Natalie's Beverage?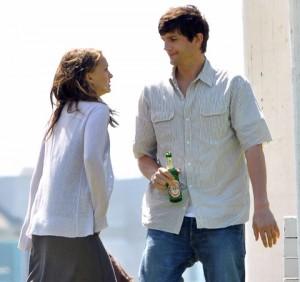 "Pleeeease Ashton, can I have a sip of your beer? "No way, Natalie, this baby's all mine!"
We thought this was supposed to be a movie about pals but it looks like Ashton Kutcher was being a bit withholding when it came to sharing his beverage with Natalie Portman on the set of Friends With Benefits yesterday in Chula Vista Beach, Calif. How rude!
Okay so maybe that's not really what was going on, but we can pretend right?
Article continues below advertisement