PHOTOS
EJ Johnson Suffers Nip Slip In Plunging Leather Dress – See The Wardrobe Malfunction!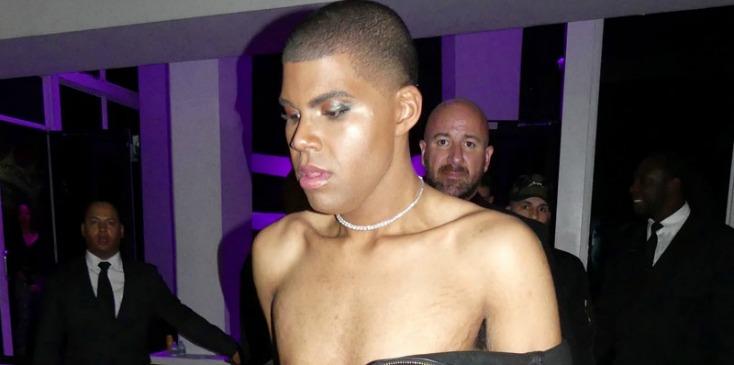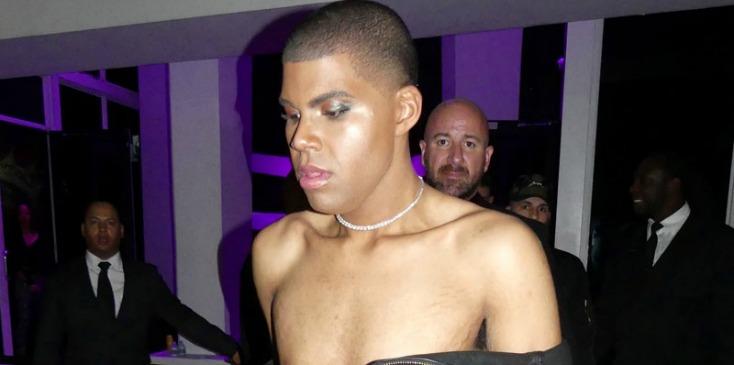 Not even EJ Johnson is safe from a wardrobe malfunction! The Rich Kids of Beverly Hills star bared his nipple during a night out in Miami Beach.
Article continues below advertisement
ag_159782_002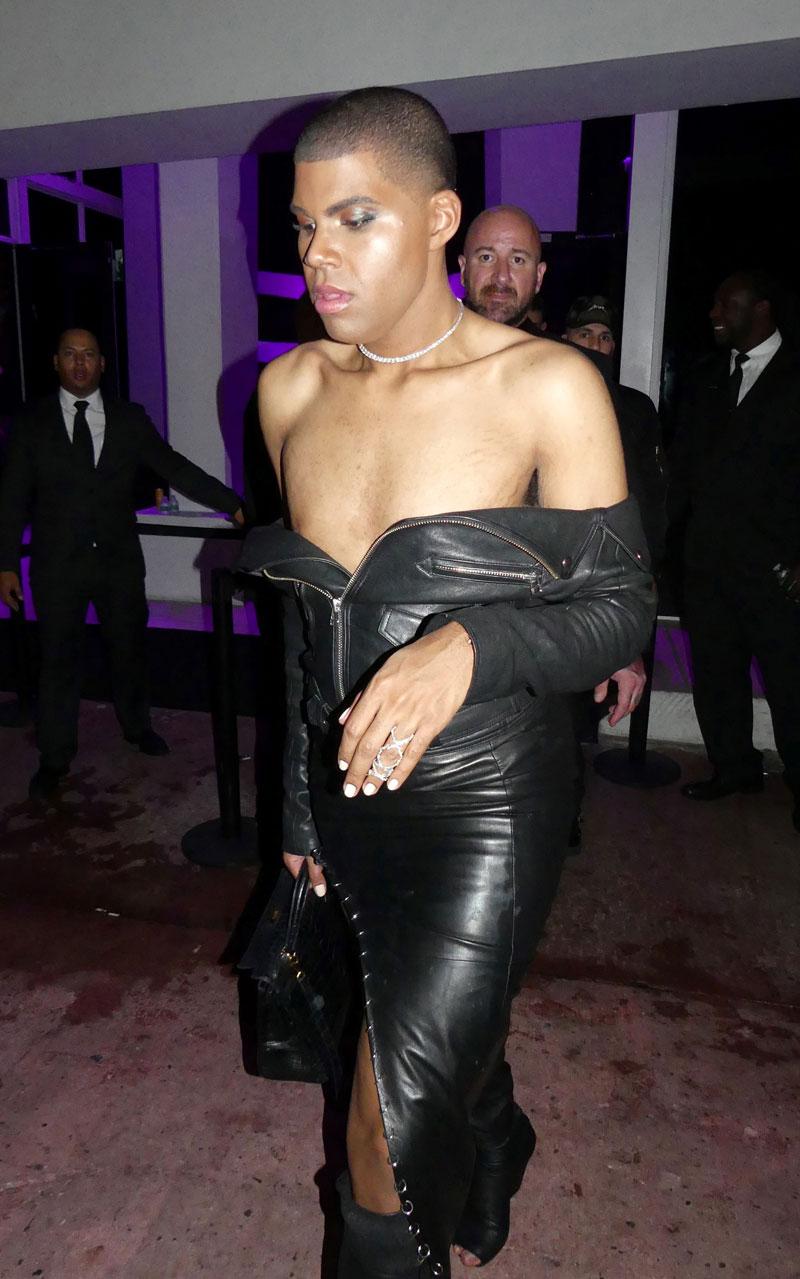 How low can you go? Magic Johnson's son worked it in a plunging leather dress while leaving Rockwell Nightclub.
ag_159782_001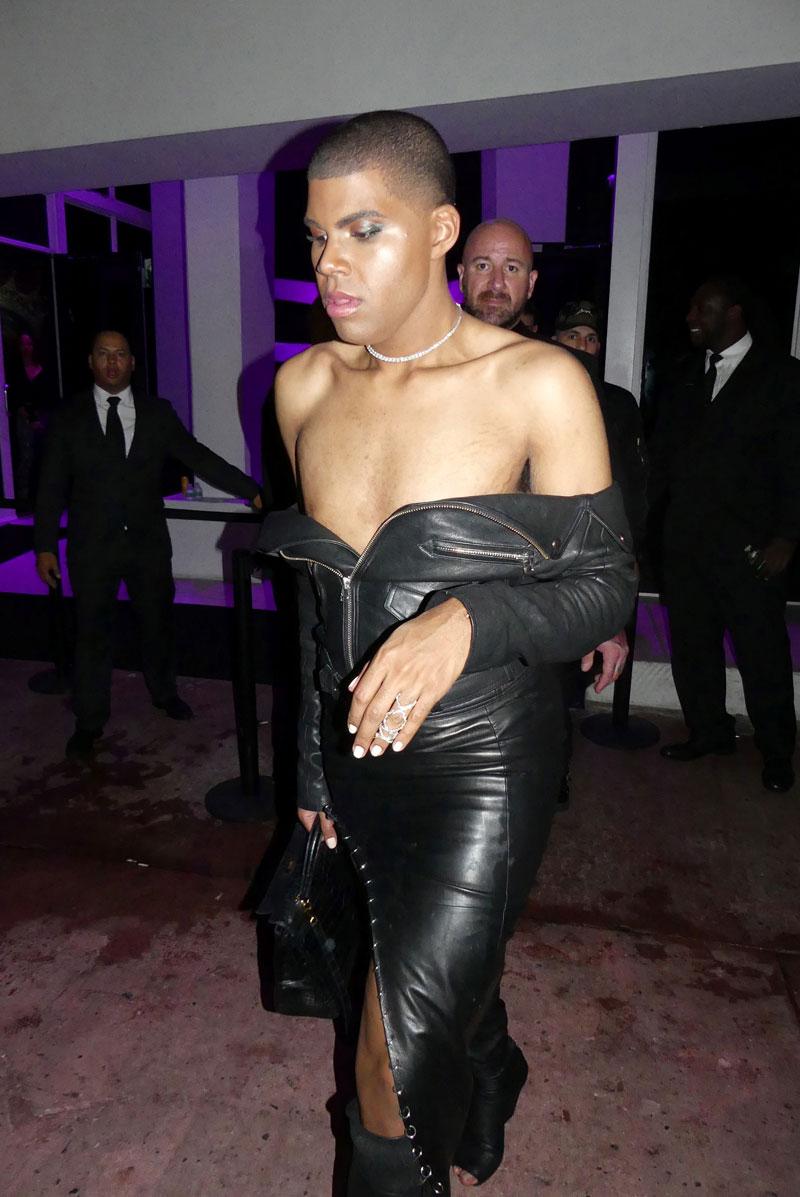 But his fashion statement proved to be too much of a risk, as he suffered a nip slip!
Article continues below advertisement
ag_159782_004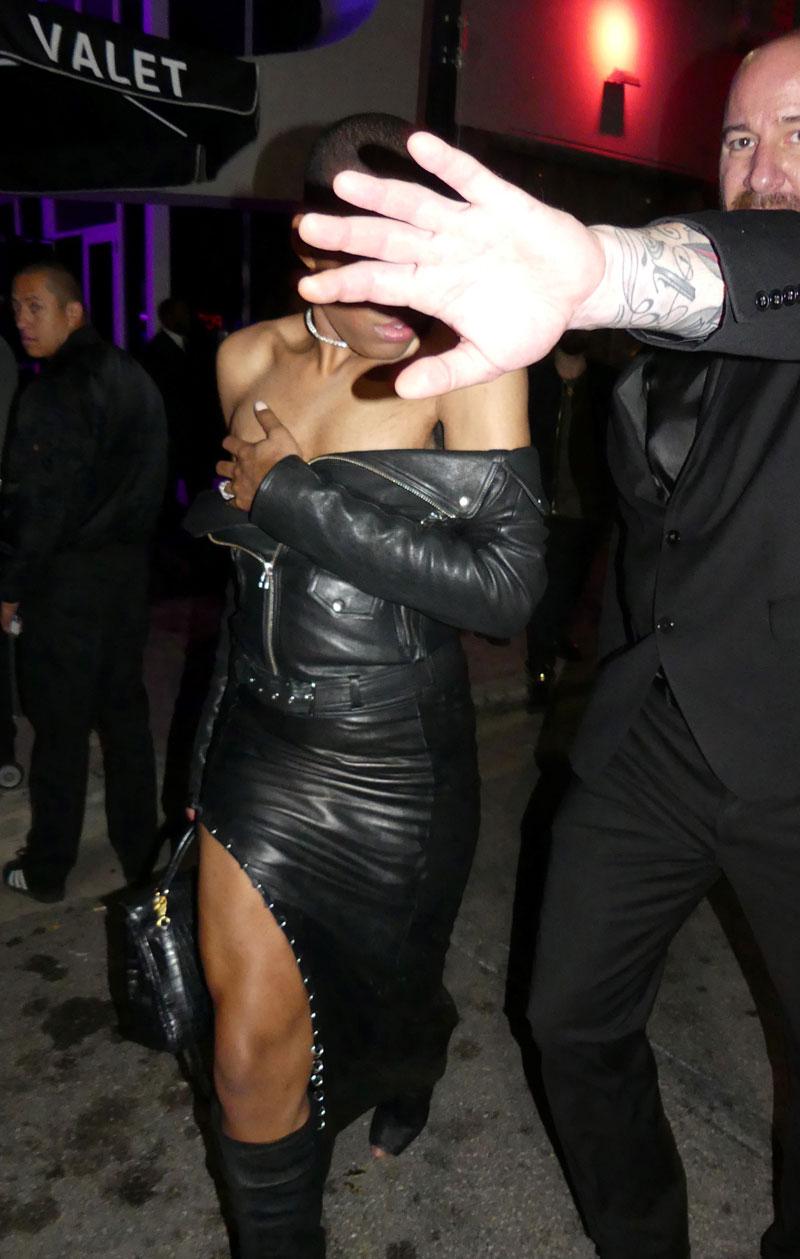 The reality star quickly placed his hand over his nipple for the cameras. But unfortunately for EJ, the damage was already done!
Article continues below advertisement
ag_159782_003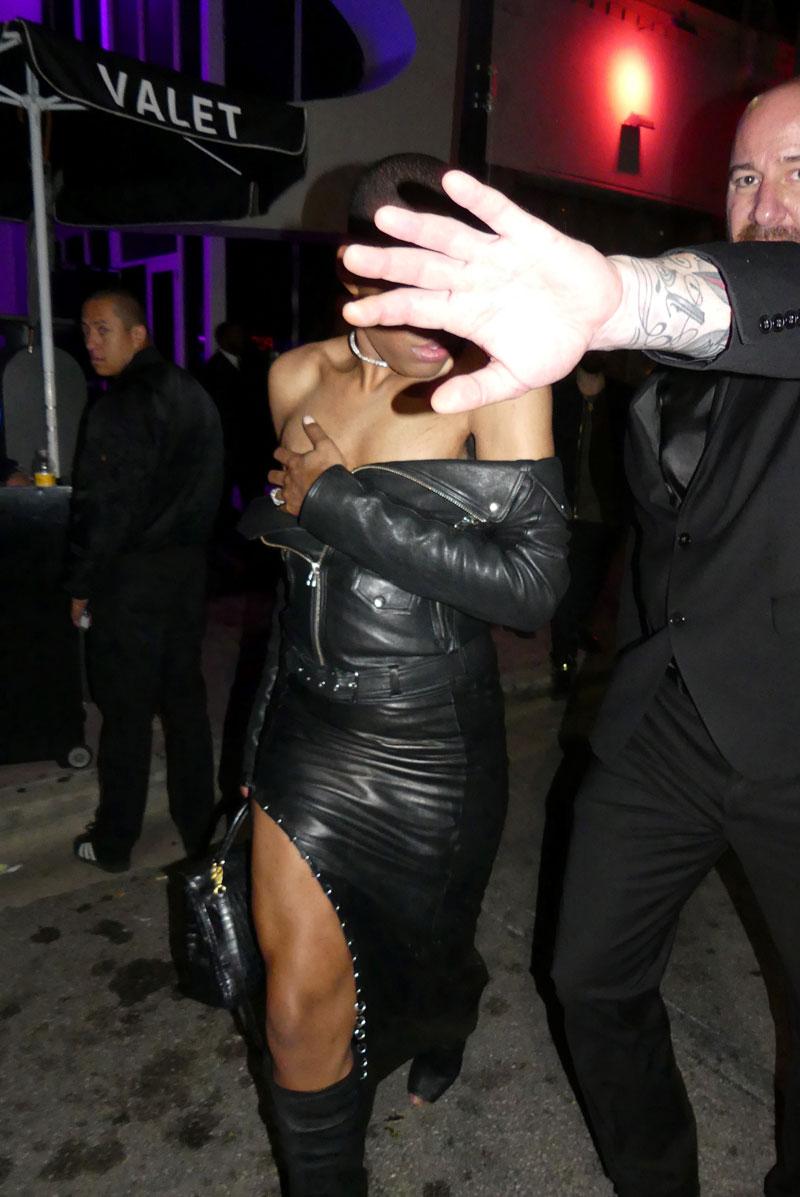 Despite his feminine attire, EJ does not plan on transitioning at the moment. "I've always definitely mixed men's and women's fashion in my life, but I never thought that it would raise so many questions about my own gender," he said on the E! show. "I never really thought it was under investigation."
Article continues below advertisement
ag_159782_005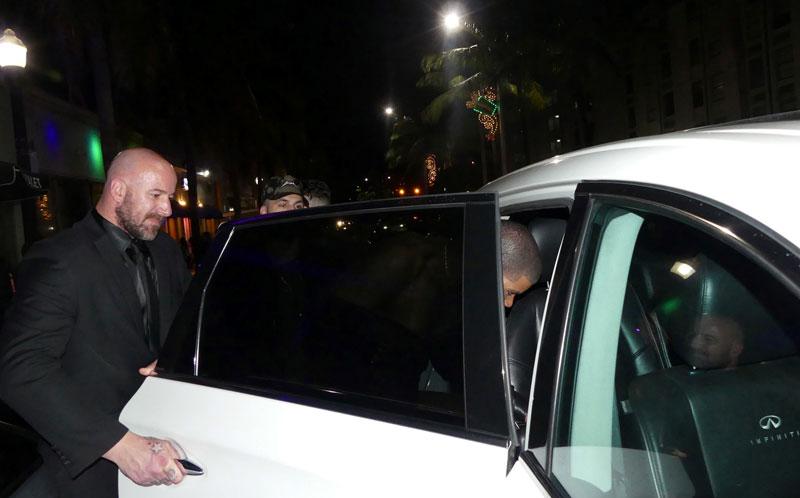 EJ explained how he did think about transitioning after Caitlyn Jenner came out, but decided not to go through with it. "I don't feel incomplete in that way," he said. "I don't feel the need to do that."