PHOTOS
Ellen Degeneres Dresses Up As Busty 'Bachelor' Contestant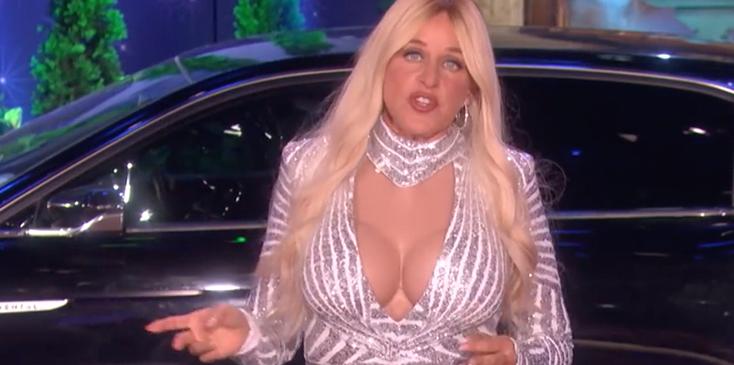 Article continues below advertisement
Wearing a flowing blonde wig, large plastic boobs, and a sparkly silver gown, Ellen gave the audience her Bachelor spiel. "Listen ladies, I didn't come to make friends, and I didn't come to make toast," she said. "I came for two things: to get a man and to drink tequila. And I'm out of tequila."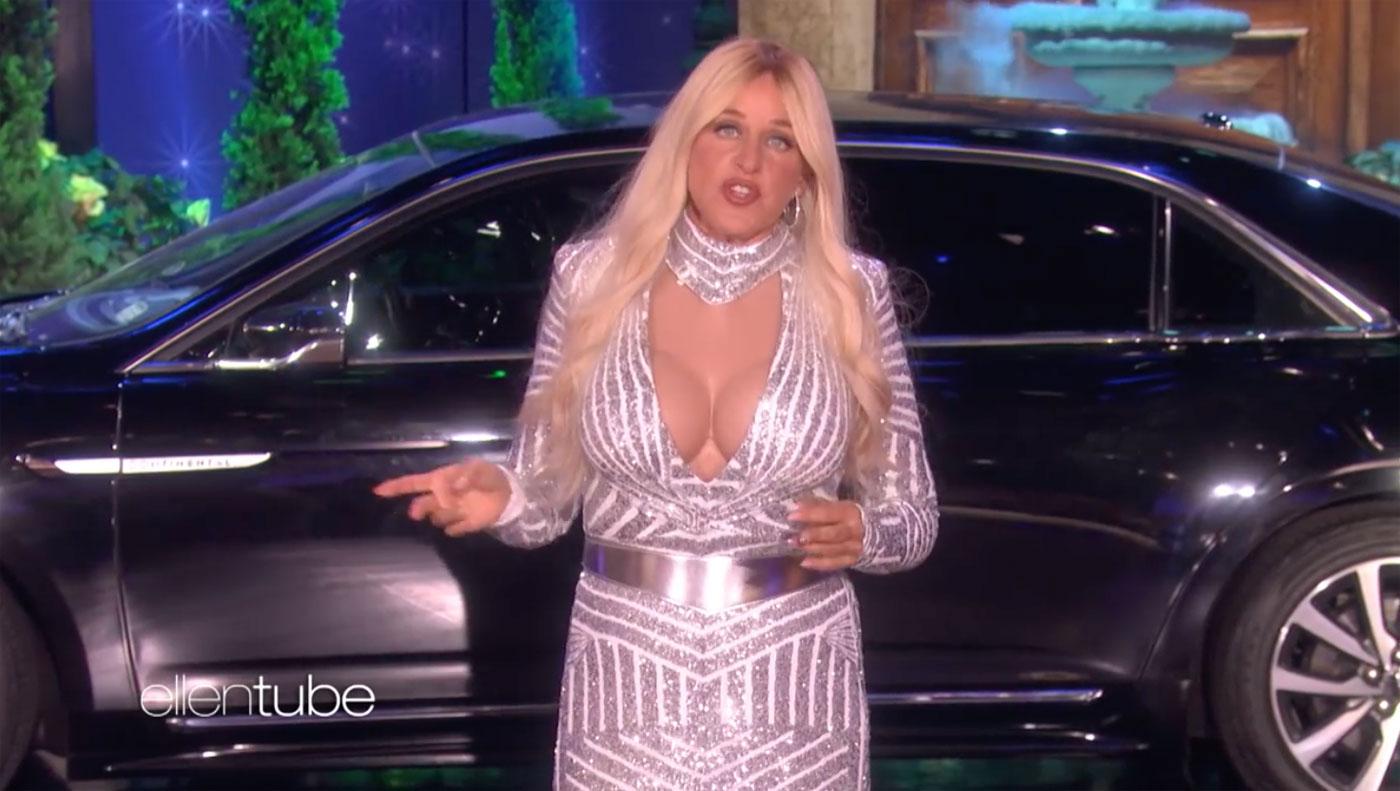 She promised her fictional episode of the Bachelor would be the "most dramatic and most drunk episode" in the show's history. After slugging some tequila and stumbling out of a black car, Ellen fully introduced her character.
Article continues below advertisement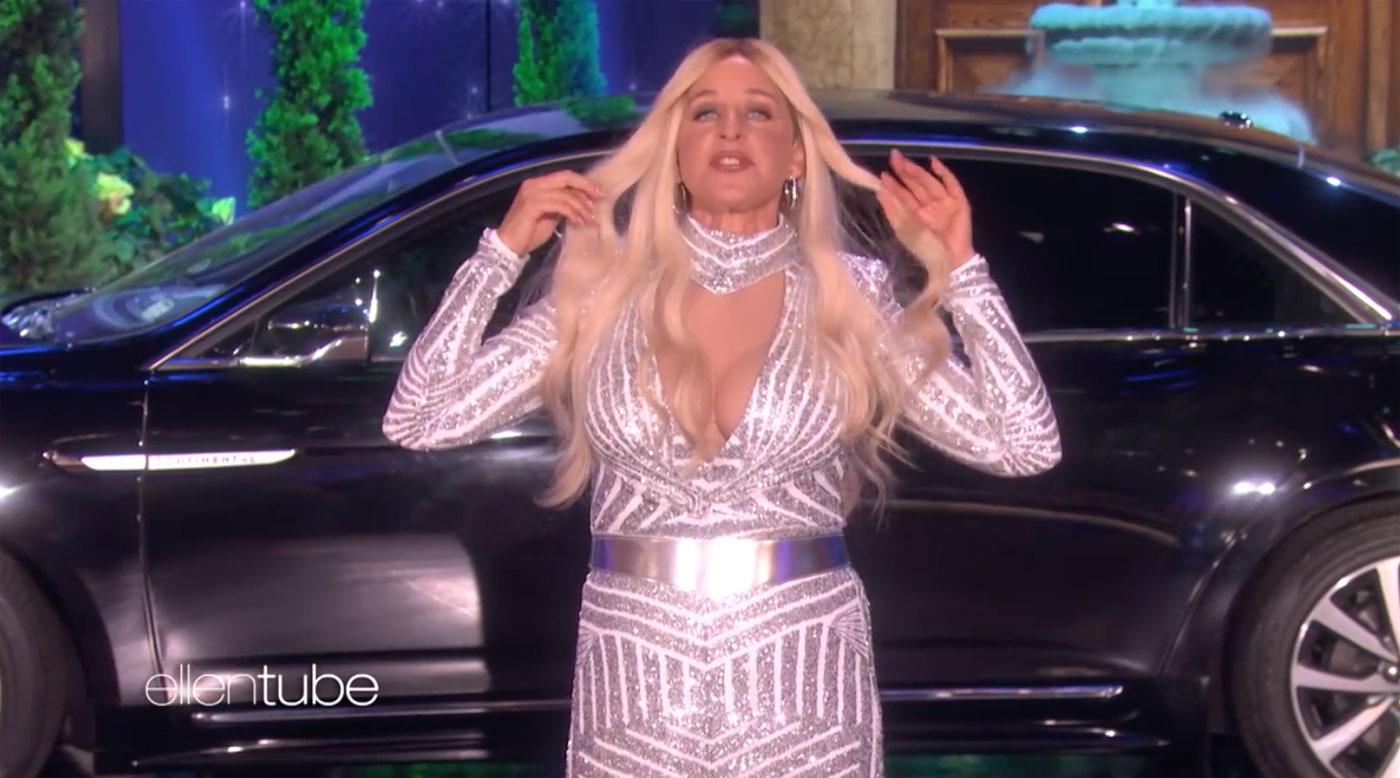 "My name is Kelllly — with four ls 'cause there are six other Kellys on the show, so this season you can call me Kelllly D! But that's not my initial, as in breast size," she joked. "My dress is from Versace, and my boobs are from Mattel. I'm a dental assistant from New Jersey. People ask me what's the difference between a dental hygienist and a dental assistant, and it's simple. A dental hygienist wears a white coat and cleans the teeth, and a dental assistant puts out on the first date."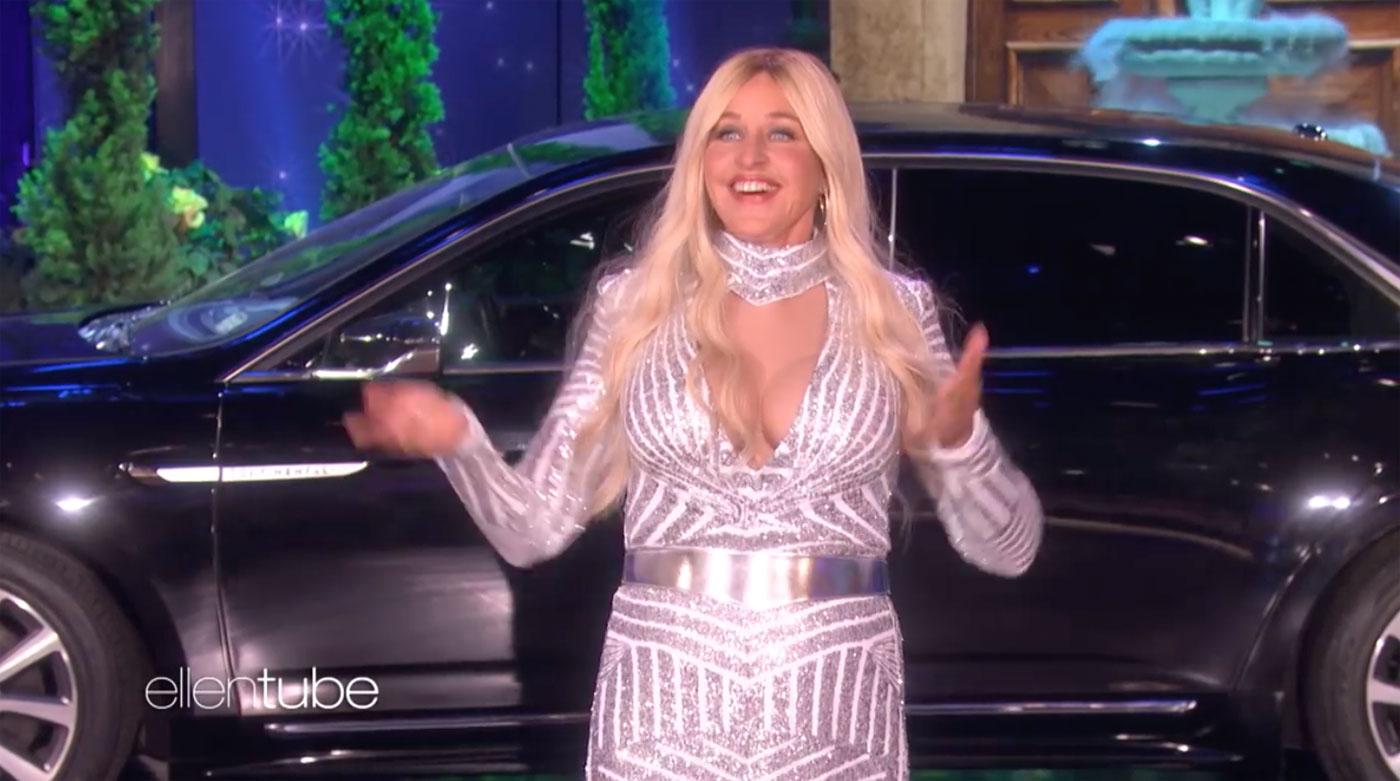 "This show is my one shot to find love — unless I lose, and then I can try again on The Bachelorette, The Bachelor Pad, Bachelor in Paradise, Bachelor in Paradise After Paradise," she continued.
Article continues below advertisement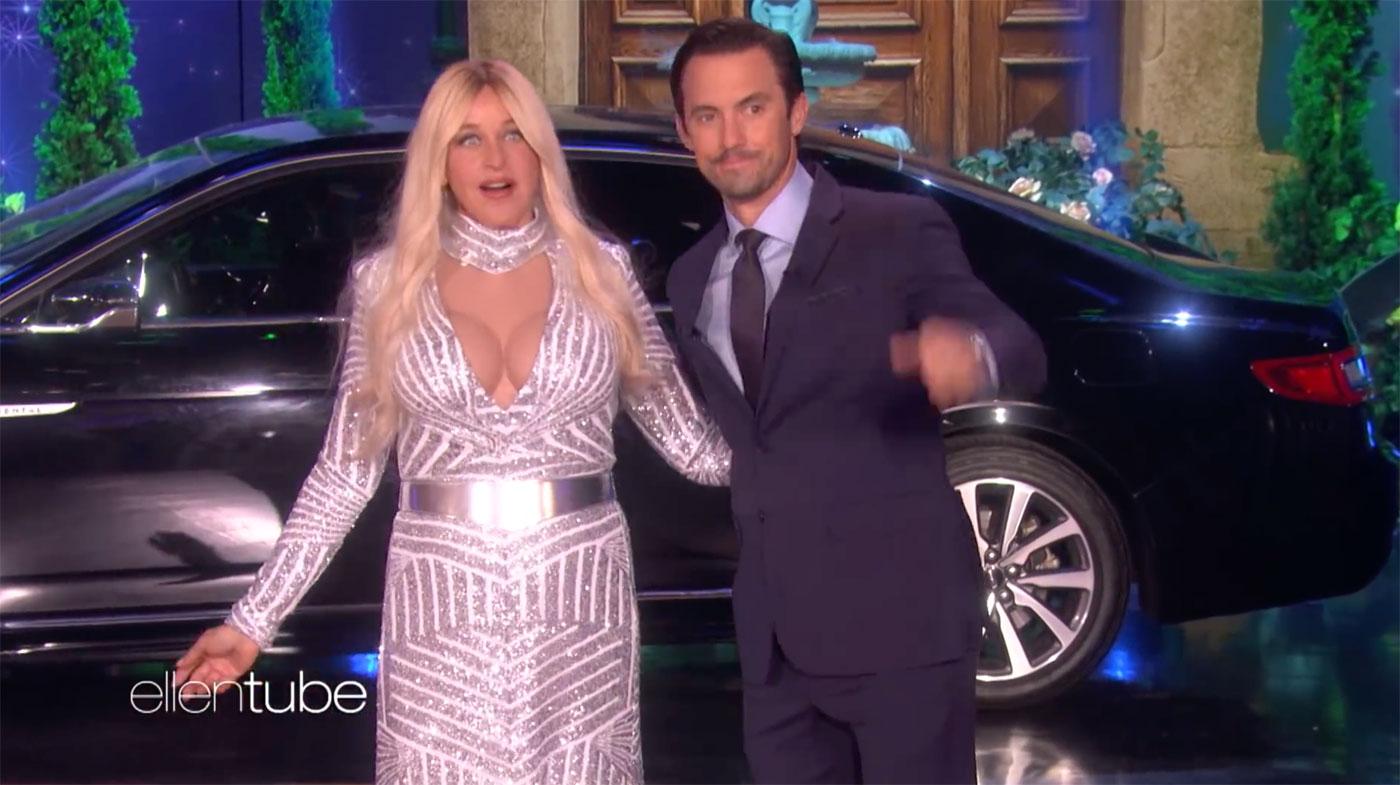 Then, Ellen, aka Kelllly, introduced the Bachelor himself, played by This Is Us star Milo Ventimiglia.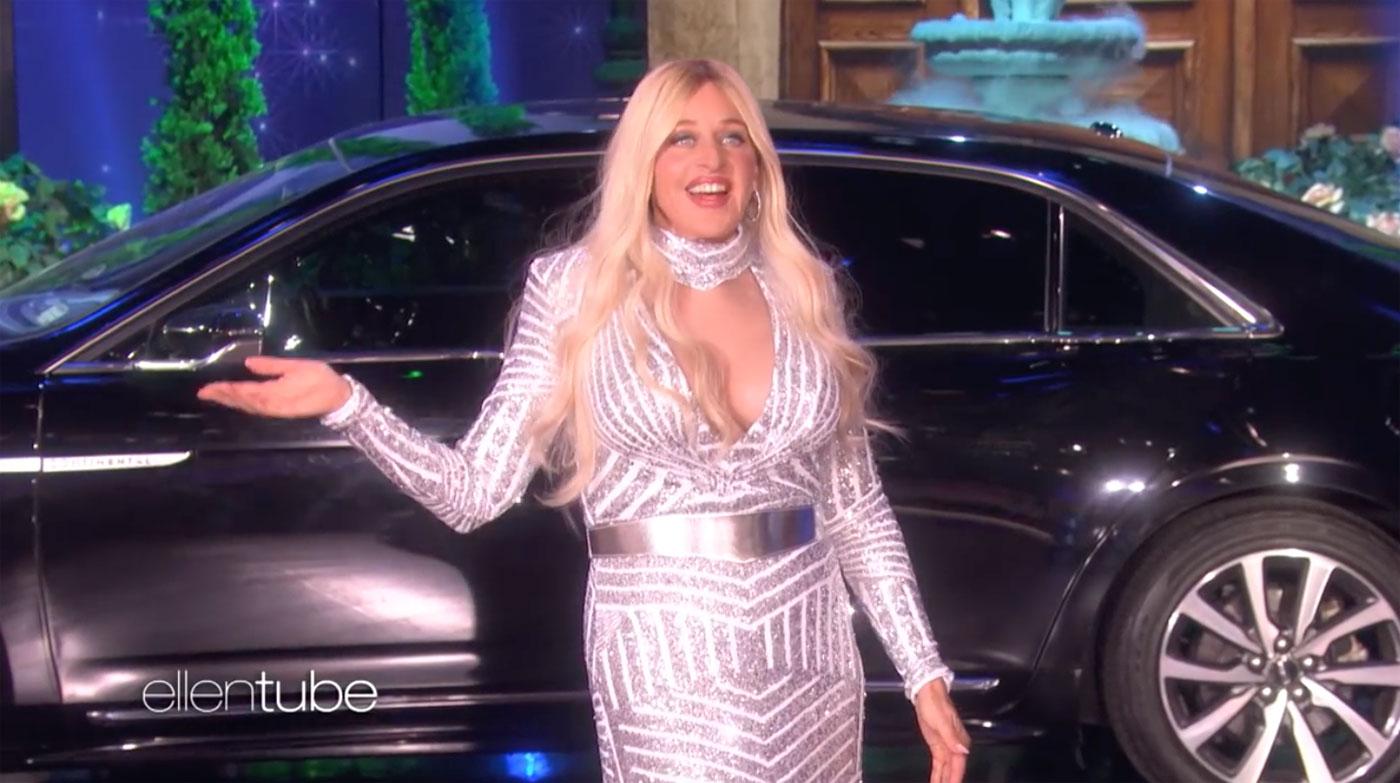 What do you think about Ellen's Bachelor character? Let us know in the comments!