PHOTOS
Jennifer Lopez & Alex Rodriguez Throw An ADORABLE Birthday Pool Party With Their Kids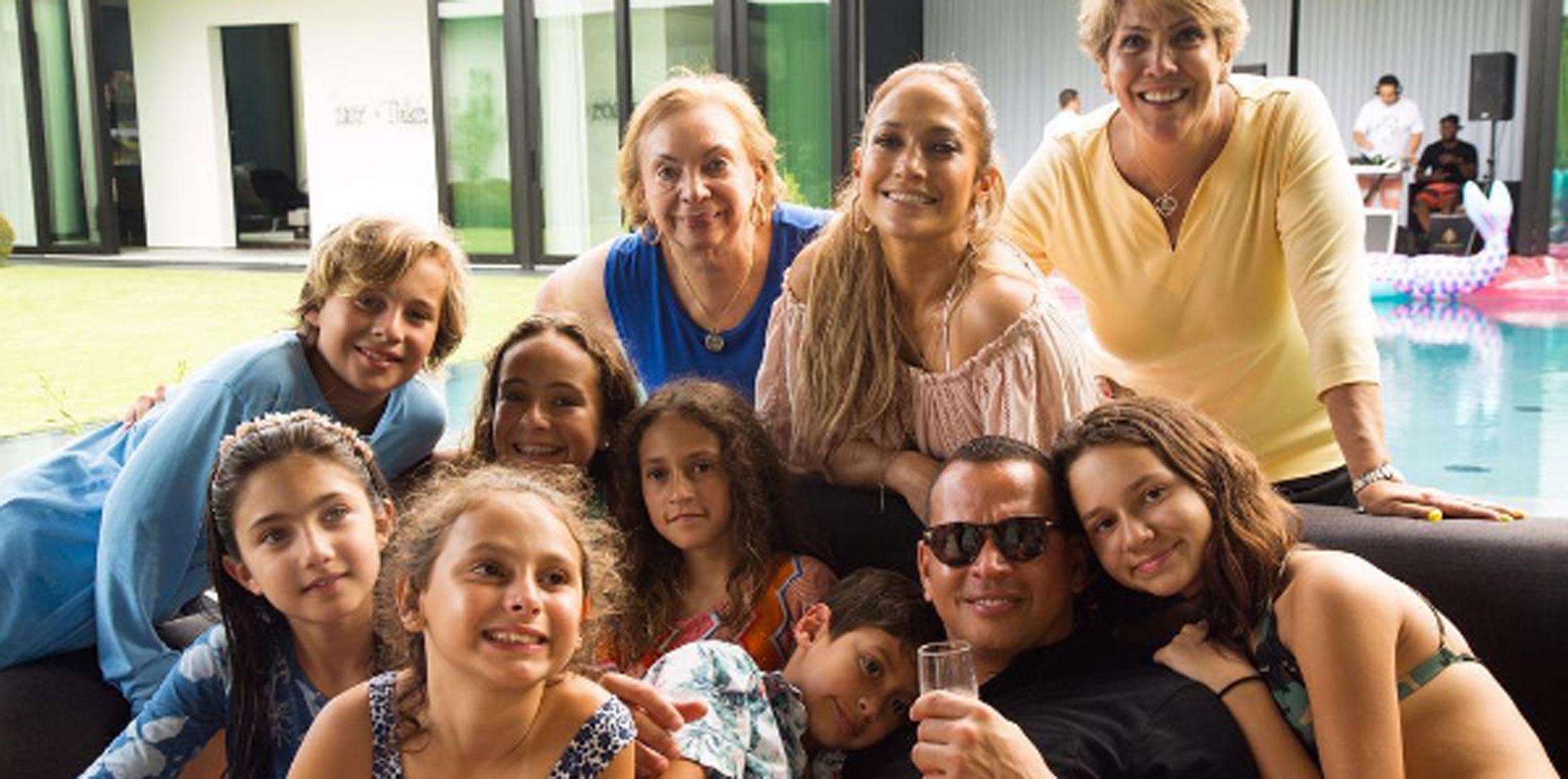 Jennifer Lopez and Alex Rodriguez joined their families together this week to help them celebrate their birthdays! The two are both July babies — Jen turned 48 on July 24 while A-Rod turns 41 on July 27. And naturally, the couple is going all out to commemorate their joint birthday month. Over the weekend, the two celebrated with an epic joint birthday party, and yesterday, they enjoyed a fun-filled pool party with their kids! Although they've only been dating for a few months, Alex, Jen, and their kids are already turning into one big happy family! Click through to see the adorable photos of Jen and Alex at their birthday pool party.
Article continues below advertisement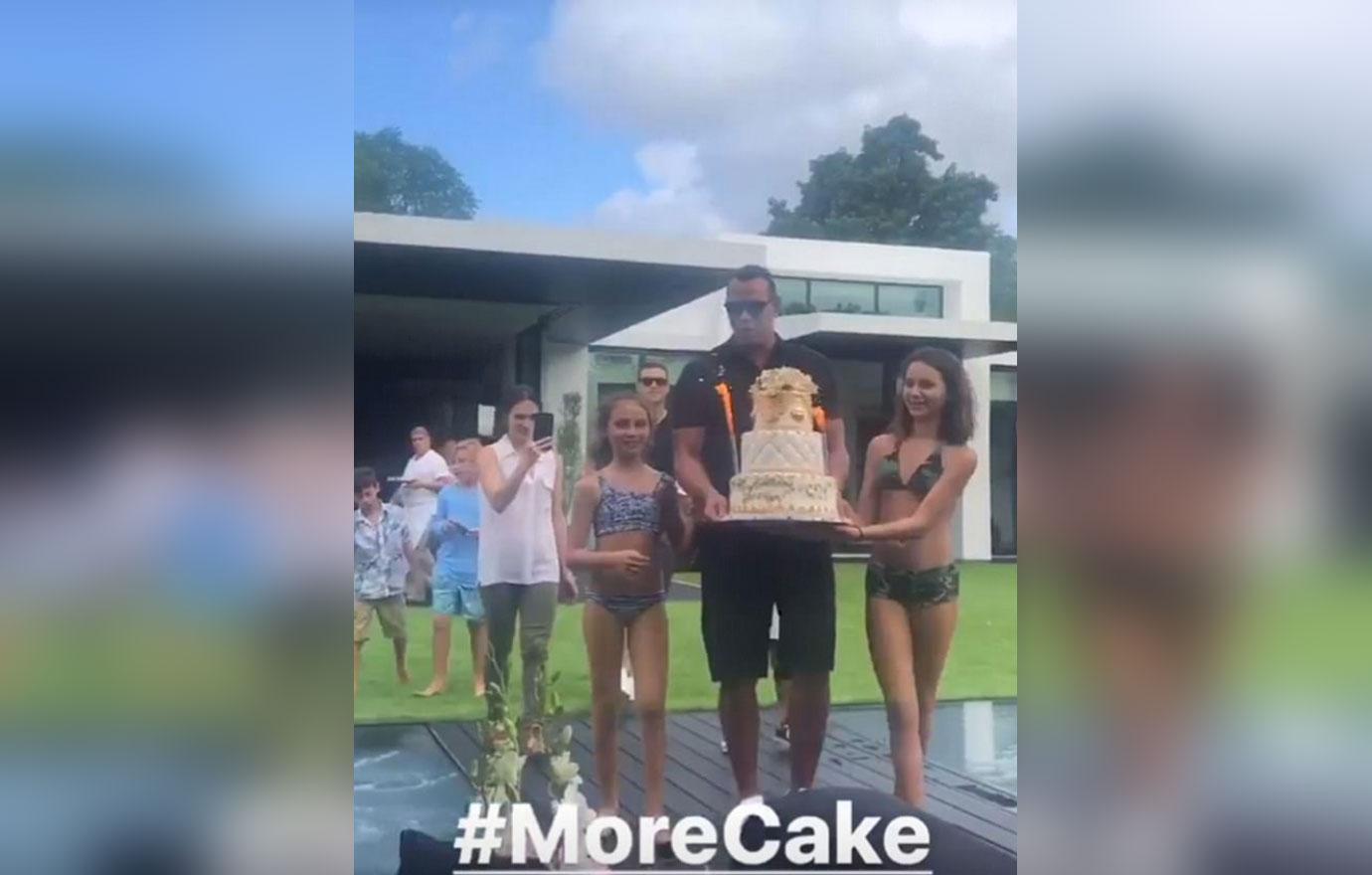 Alex shared a video of him walking this huge cake out to Jen. He got some help from his daughters Ella and Natasha.
Jennifer already got one massive cake over the weekend at her first birthday party.
Article continues below advertisement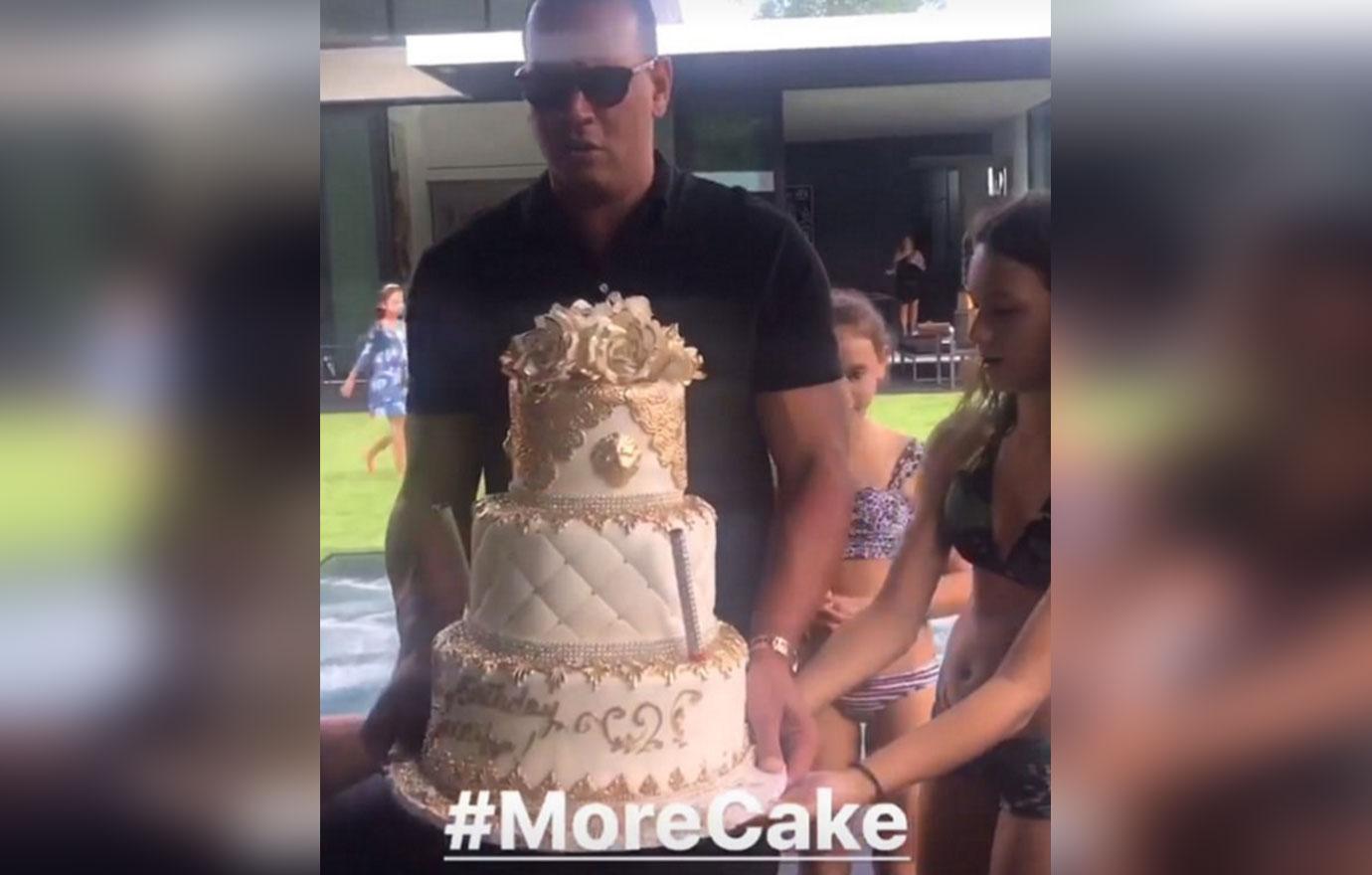 And apparently A-Rod saw the humor in presenting his girlfriend with yet another giant, multi-tier cake! He captioned the video #MoreCake.
Alex also shared this sweet photo of him and Jennifer surrounded by their children and families at the backyard bash.
Article continues below advertisement
This isn't the first time Alex and Jen have brought their kids together. Jen posted this cute picture of Alex's kids Ella and Natasha bonding with her children Emme and Max in June.
A-Rod also shared this sexy photo of Jen in honor of her birthday. Beneath it he wrote, "Wishing a happy birthday to this amazing human being who lights up my world every day. Te amo muneca!!"
What do you think of Alex and Jen as a couple? Sound off in the comments below!