PHOTOS
'Jersey Shore' Star Deena Cortese Tells All On Her October Wedding!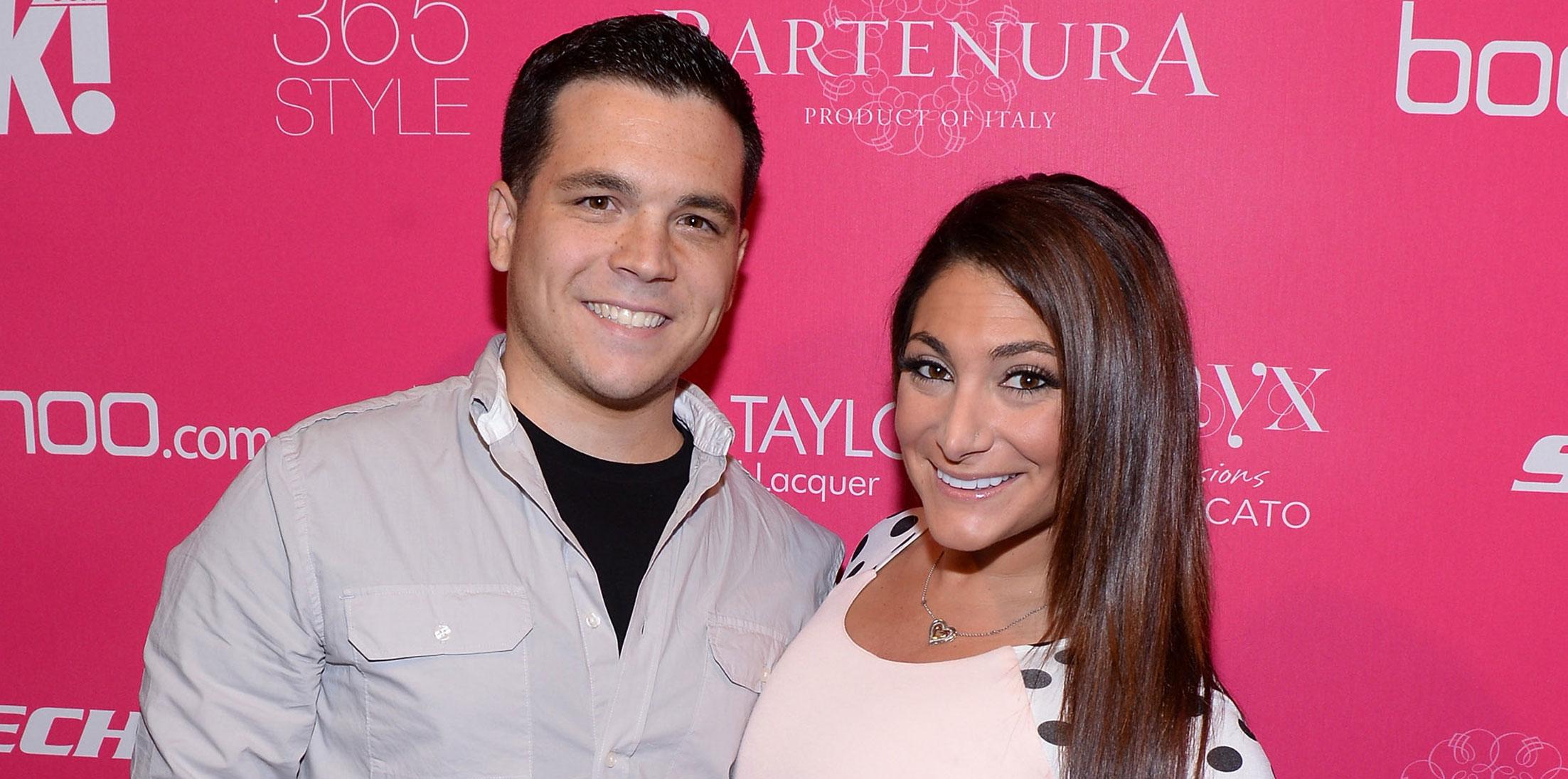 Jersey Shore star Deena Cortese is getting married, and she's sharing all the details of her big day exclusively with OK! Deena became engaged to her longtime boyfriend Chris Buckner in November 2016 after dating for five years, and now their wedding is just months away. Although Deena is also gearing up for a Jersey Shore reunion on the new E! docuseries Reunion Road Trip, she isn't letting planning and filming stress her out. Find out how Deena is keeping her wedding jitters under control, and click through to learn what she has planned for her big day!
Article continues below advertisement
"Planning is going awesome," Deena shared with OK! exclusively. "I see all these brides stressing and having panic attacks. I don't want to be them."
Deena revealed that the death of her father, who passed away in June 2016, is helping her keep things in perspective. "The last thing I want is to have a bad year," she explained, while crediting her fiancé Chris with keeping her grounded. "Chris has been supportive and involved," she said.
Article continues below advertisement
With her October 28th wedding date just around the corner, Deena admits the time "flew by," but "it hasn't been stressful." Plus, she already made the biggest decision, picking out her dress!
"My dress is not what I expected to get. When I tried it on, I just started crying and said, 'This is it.' I tried 20 dresses and it was the second," Deena revealed, adding, "It was what my mom wanted me to try on. That type of dress fit my body the best."
Article continues below advertisement
So will her famous meatball sidekick, Nicole "Snooki" Polizzi and the rest of the Jersey Shore gang be by her side on the big day? "The entire cast will be invited," she shared. However, don't expect any of them to be in the bridal party!
"They're not in the wedding," Deena told OK! "I didn't have bridesmaids. It's dramatic and everyone will hate each other," adding that just her best friend, sister, and future sister-in-law will be her two maids of honor and matron of honor, respectively.
Article continues below advertisement
"I just want it to be happy and fun," Deena said.
Are you surprised Deena isn't stressed out by wedding planning? What are your thoughts on her Jersey Shore guest list? Sound off in the comments below!