PHOTOS
Jill Duggar's Latest Salt-Filled Recipe Is 'Unacceptable': 'You Have To Wake Up!'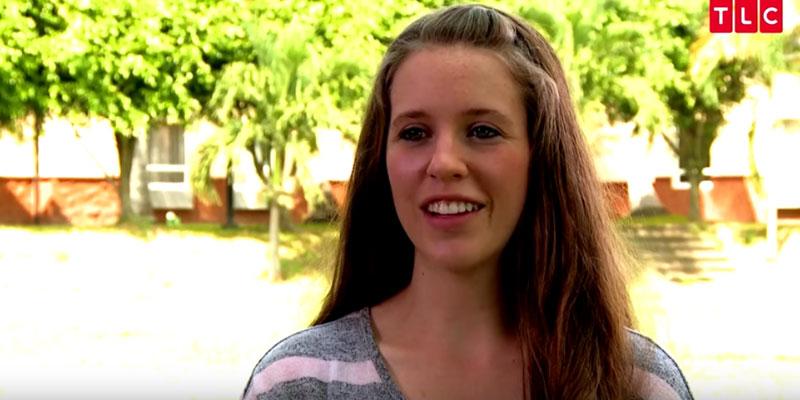 Fans want Jill Duggar to stop sharing recipes! When the former Counting On star shared a recipe for spaghetti sauce on Monday, Oct. 8, on her blog DillardFamily.com, fans were horrified by the ingredients — and warned Jill she needs a wakeup call for the sake of her family's health.
Article continues below advertisement
Jill posted a recipe for "Thalia's Chicken Spaghetti Sauce," given to her family by their friend Thalia "several years ago." The recipe requires 2 sticks of butter as well as 4 cans of various soups, including cream of mushroom, cream of chicken, and tomato.
The recipe also calls for 2 teaspoons of chicken bouillon and 3 cans of chicken. Fans were horrified. "It is really easy to make a lovely sweet and sour dish without a lot of cans of soup. It concerns me the salt content in this," one fan wrote.
Article continues below advertisement
Another called the canned chicken "unacceptable" and warned against using both bouillon and canned soup. "Way to sic much salt, and it is harmful to your kidneys," the fan commented.
"Jill, you have to wake up, and learn to cook for real, not just throwing cans of stuff together," the fan slammed. "Your meals will be much more healthier, and will taste better also. Go check out some cookbooks at the library."
Article continues below advertisement
The fan then warned, "Don't share any more recipes, until, you have mastered decent recipes. You can make meals for your family cheaper without depending on all this canned stuff."
What do you think of Jill's chicken spaghetti recipe? Sound off in the comments below.