PHOTOS
Jon Hamm Chows Down On Bull Penis To Avoid A Very Personal Question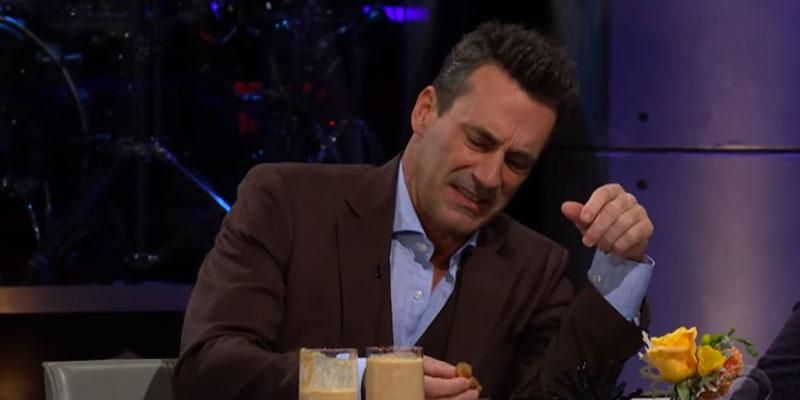 Jon Hamm appeared on The Late Late Show on Monday, October 15 where he and host James Corden had some grossed out fun with the game, "Spill Your Guts or Fill Your Guts." The game entails that celebs playing must answer super personal questions or east some pretty nasty treats. Keep reading to hear how Jon played.
Article continues below advertisement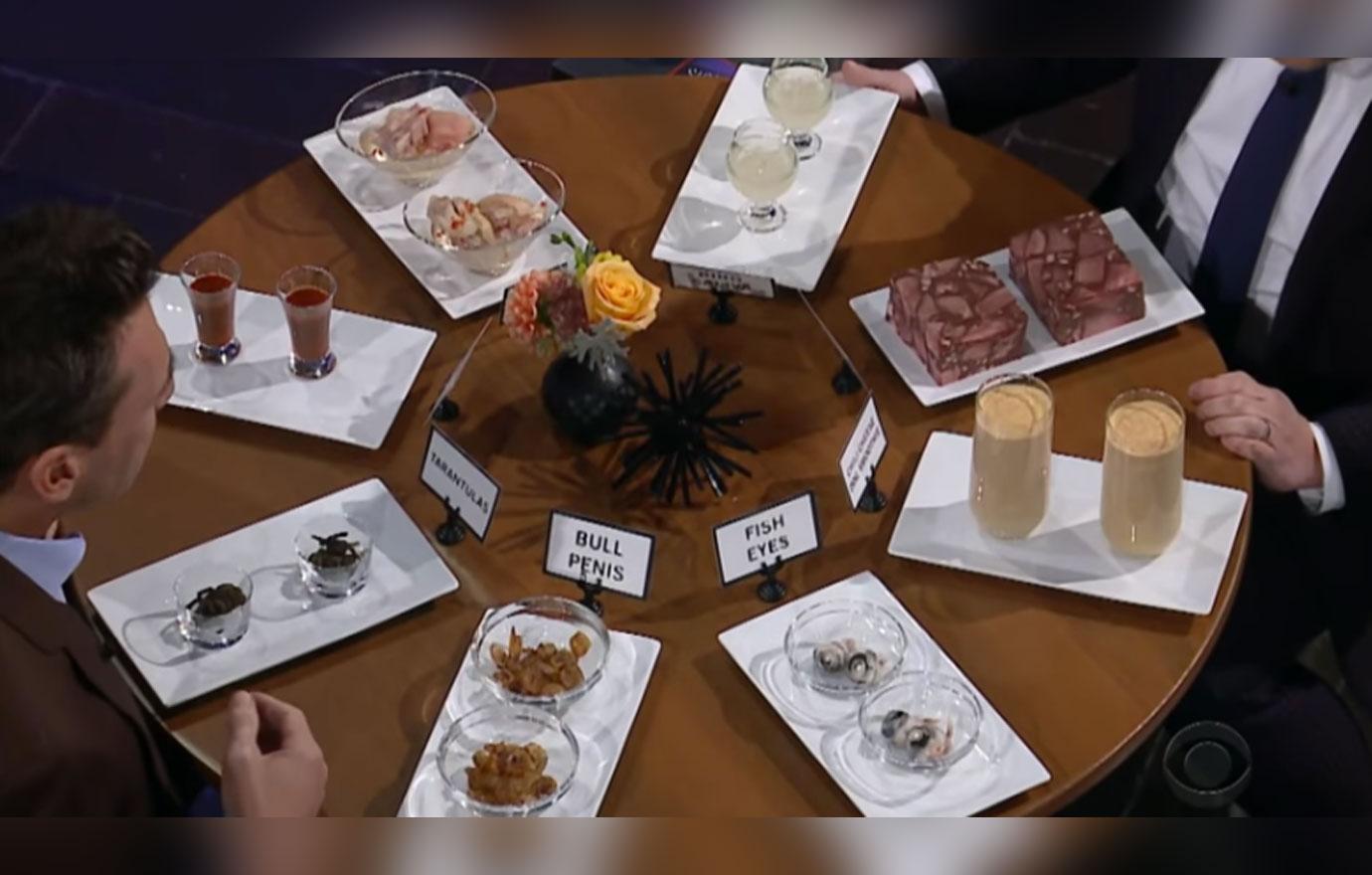 Last night's game menu consisted of delicacies like fish eyes, chili corn dog smoothies, bull penis, tarantula legs and bird saliva.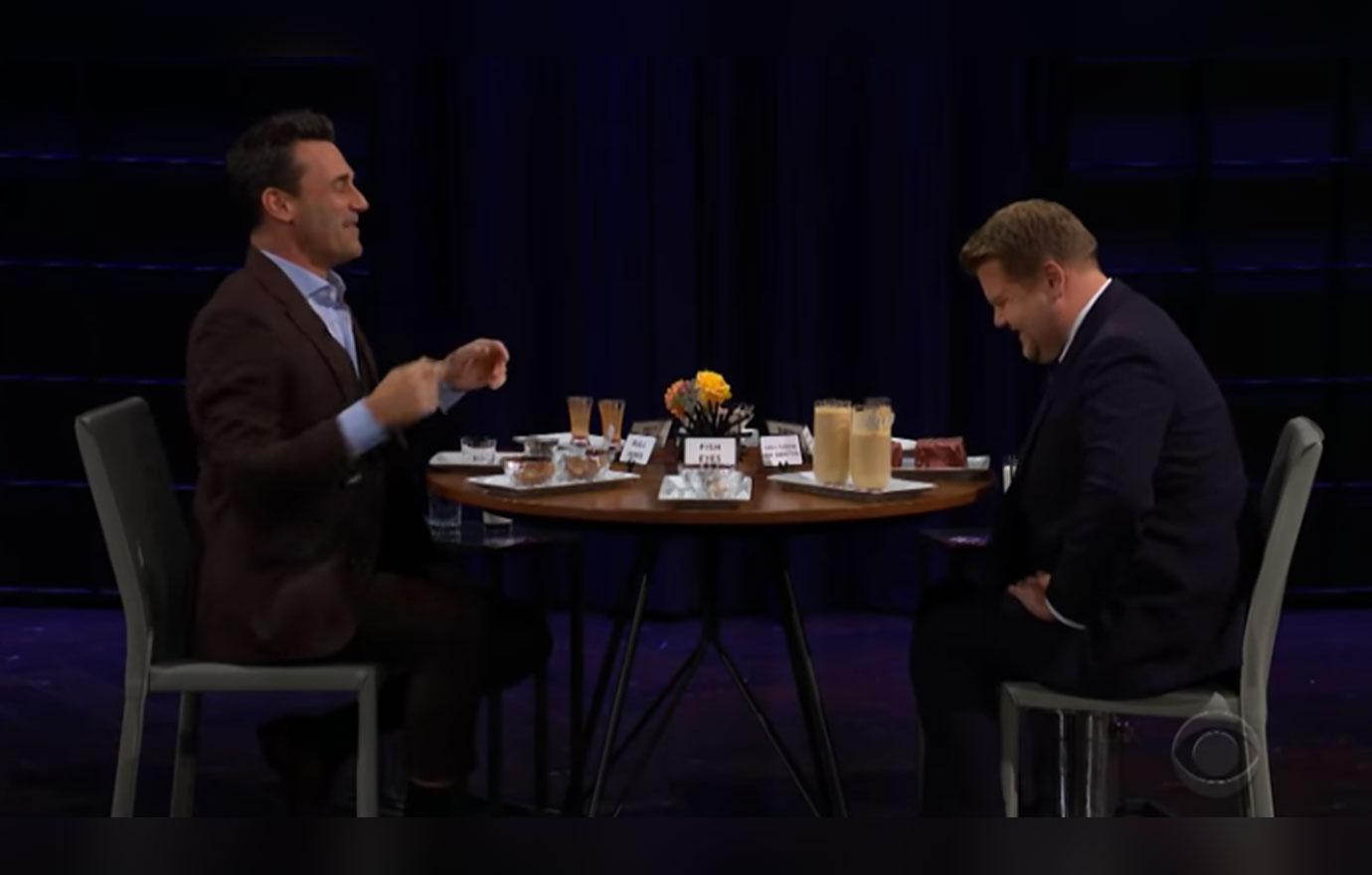 James asked Jon some hefty controversial questions like, "Rank these Batmans from best to worst: George Clooney, Christian Bale and Ben Affleck" and "Who is one person you've worked with that you never want to work with again?" The Mad Men star refused to answer them and ate some disgusting snacks instead.
Article continues below advertisement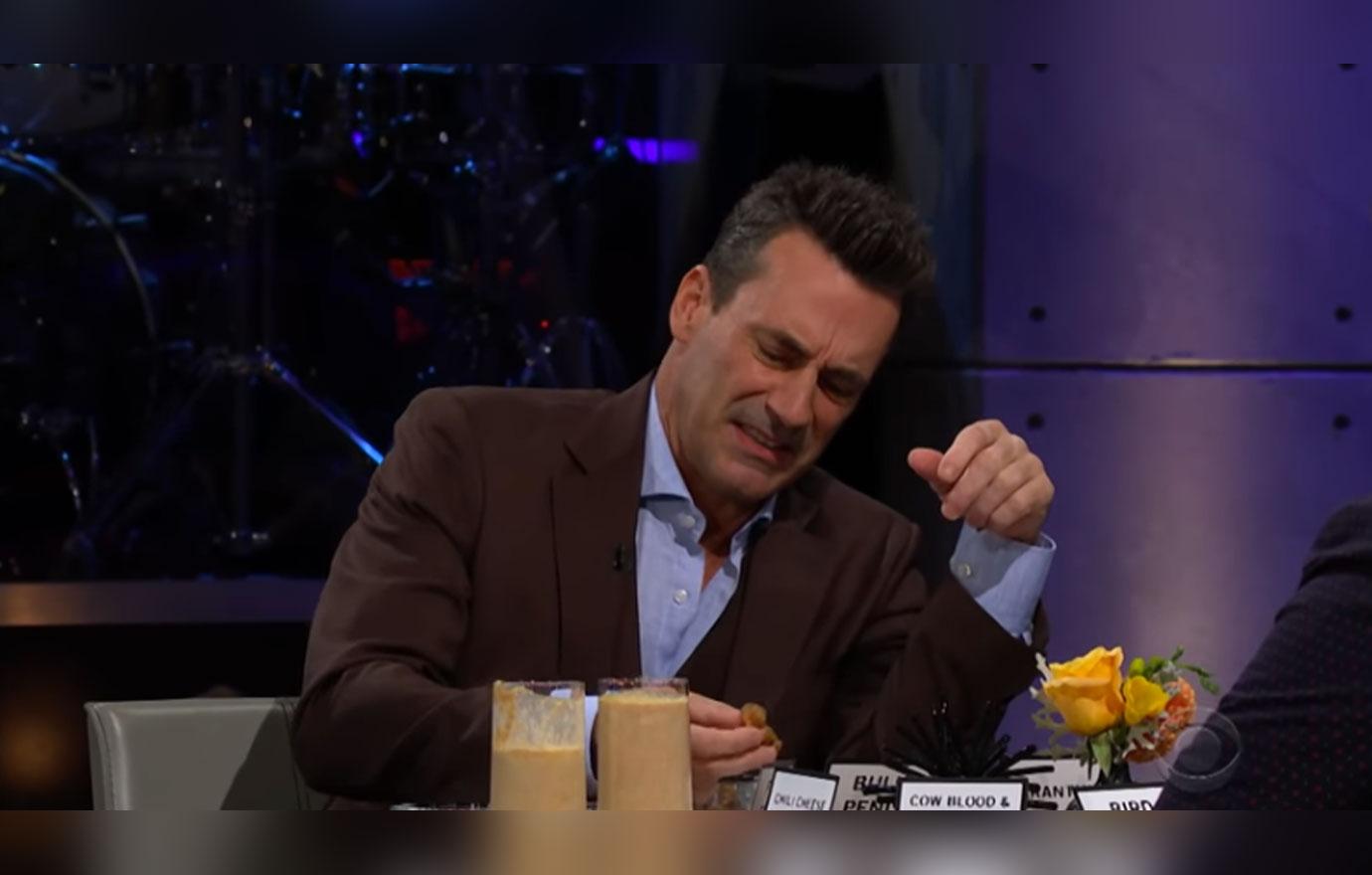 But one question got Jon and the audience doubling over with laughter. "There's been a lot of talk online about what people refer to as the 'Hammaconda,'" James said. "Show me with your hands how big the 'Hammaconda' really is."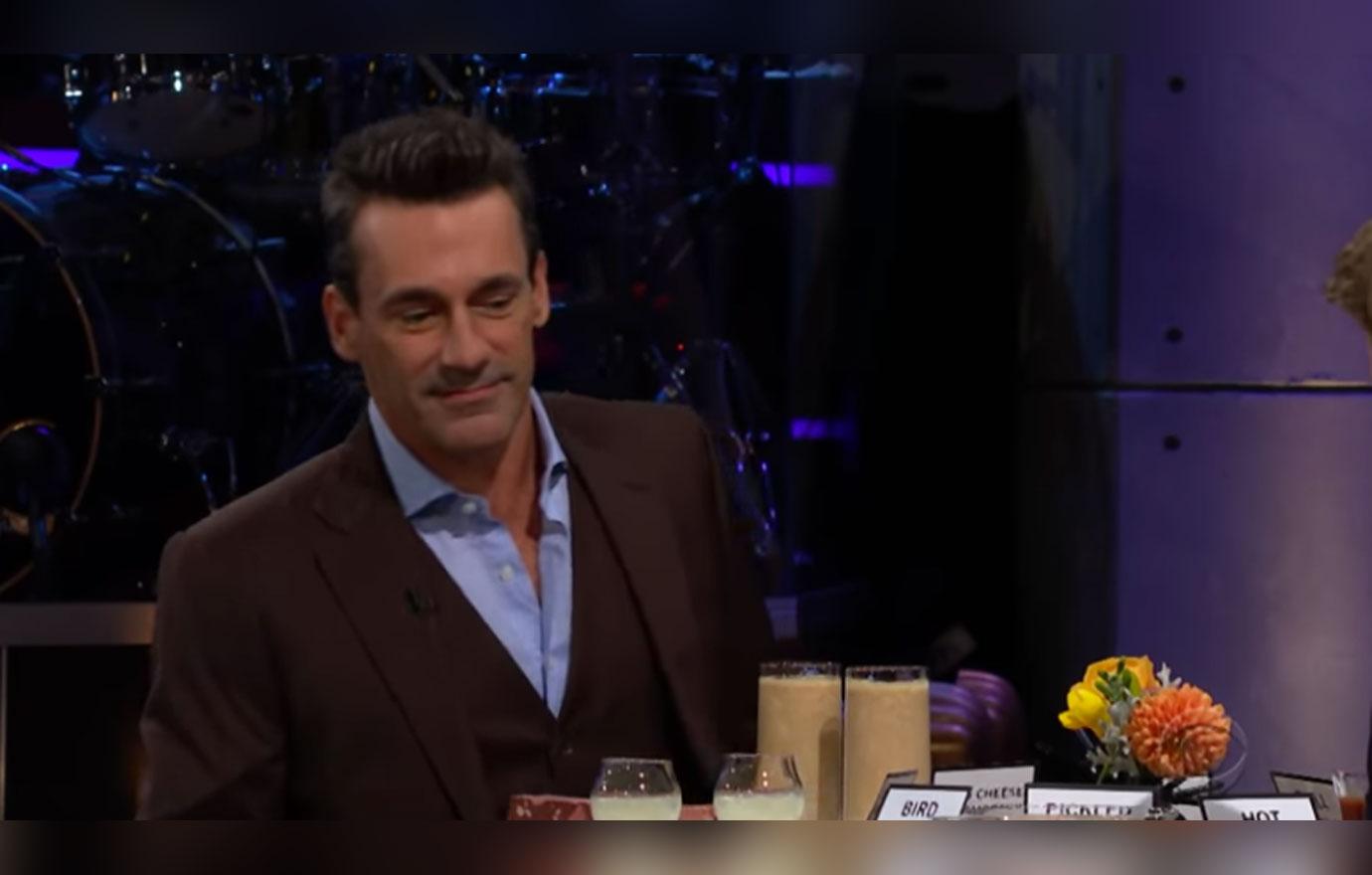 "First of all, how dare you," the 47-year-old squealed said before James popped into a parody of Nicki Minaj's hit song, "Anaconda."
Article continues below advertisement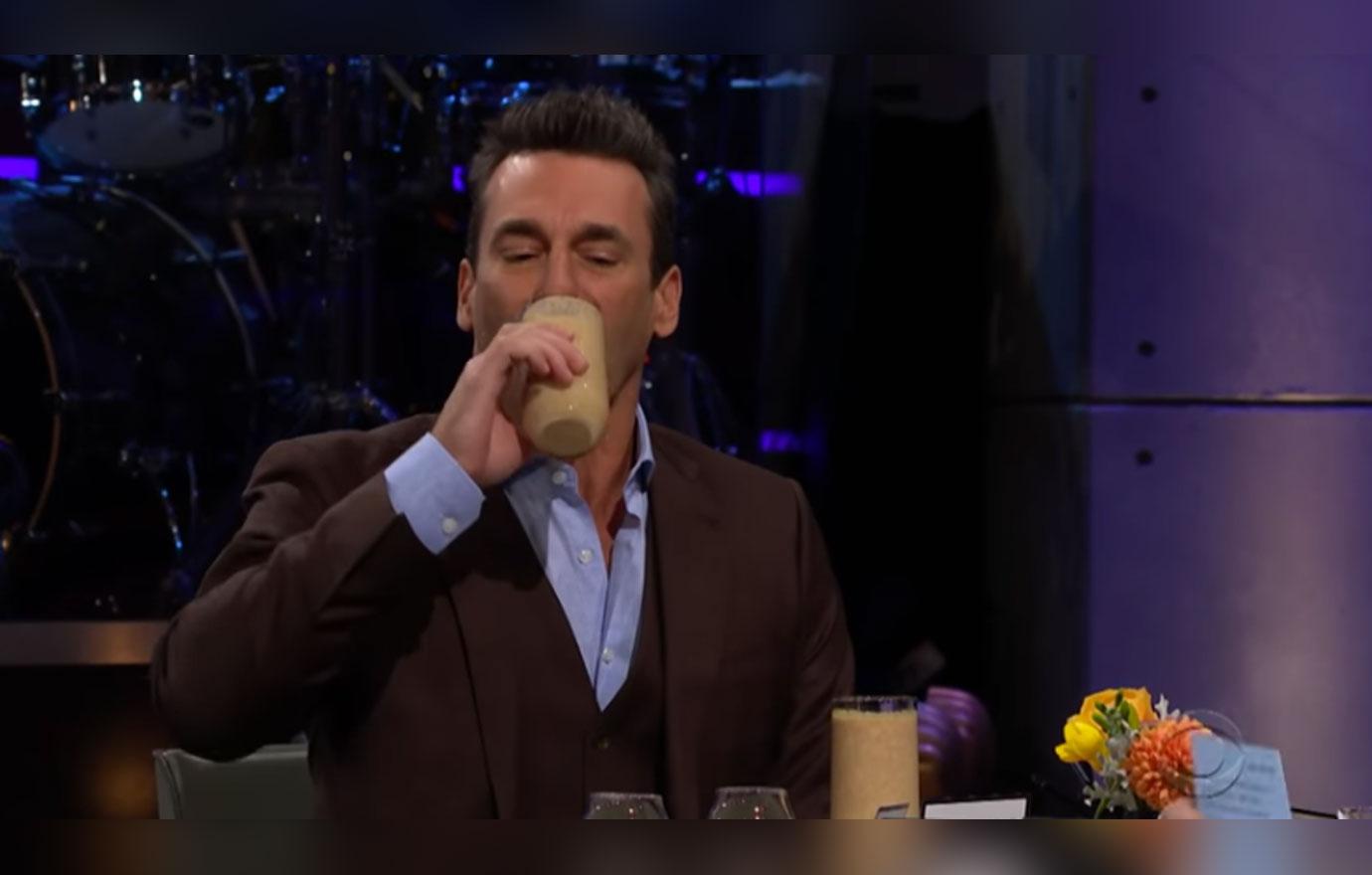 The plate of bull genitalia sat in front of Jon and he struggled with the options. Either chow down or answer the question of how big his manhood is. He chose the stomach-churning route and ate the bull penis instead.
Are you surprised Jon didn't answer the question? Sound off in the comments below!