PHOTOS
Josiah Duggar Pulls The Ultimate Prank At Joseph & Kendra's Wedding!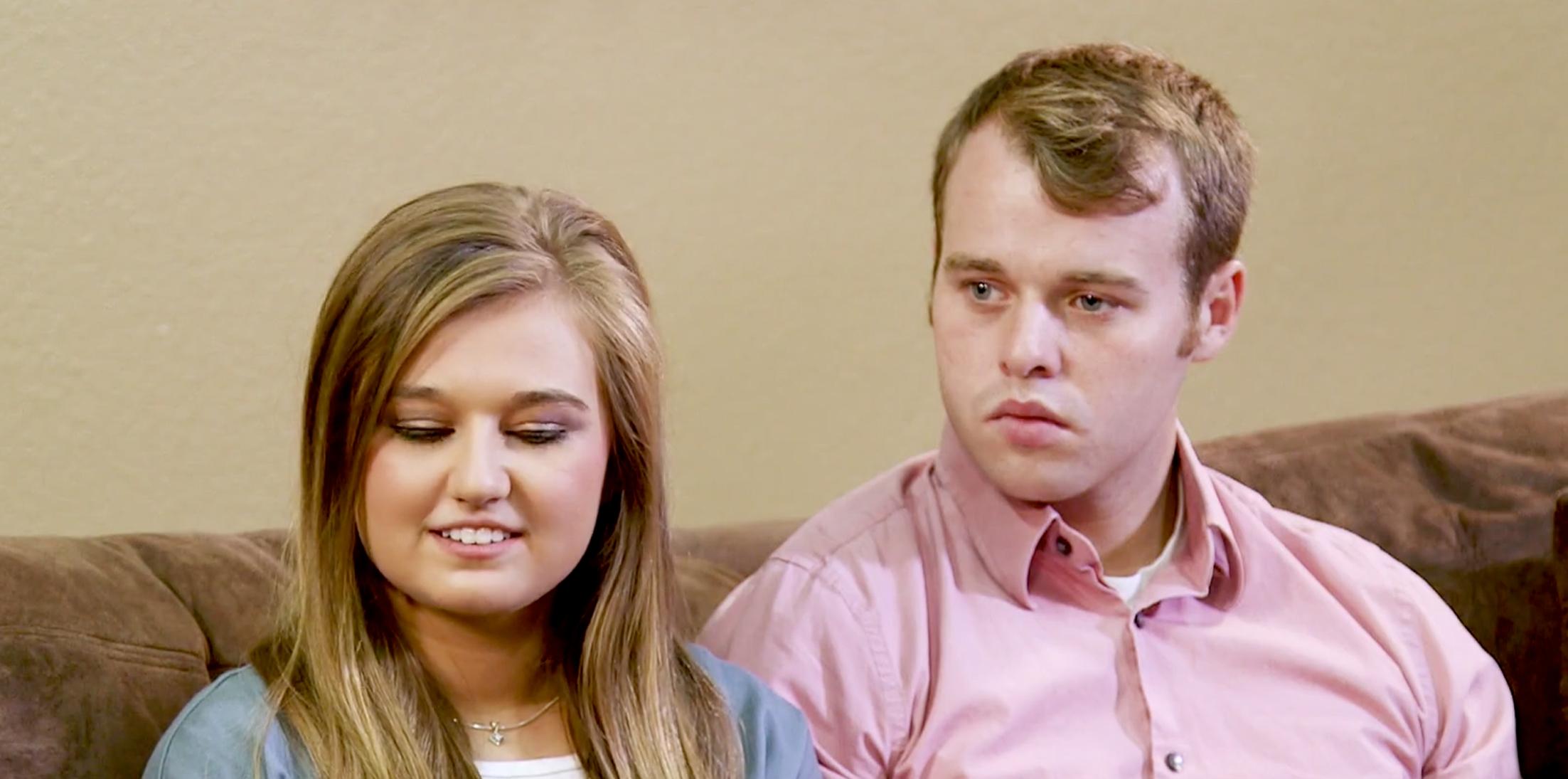 Grooms be warned: Before making your brother your best man, make sure he's not a trickster. Poor Joseph Duggar, and his unsuspecting wife Kendra Caldwell, had to learn that the hard way.
Article continues below advertisement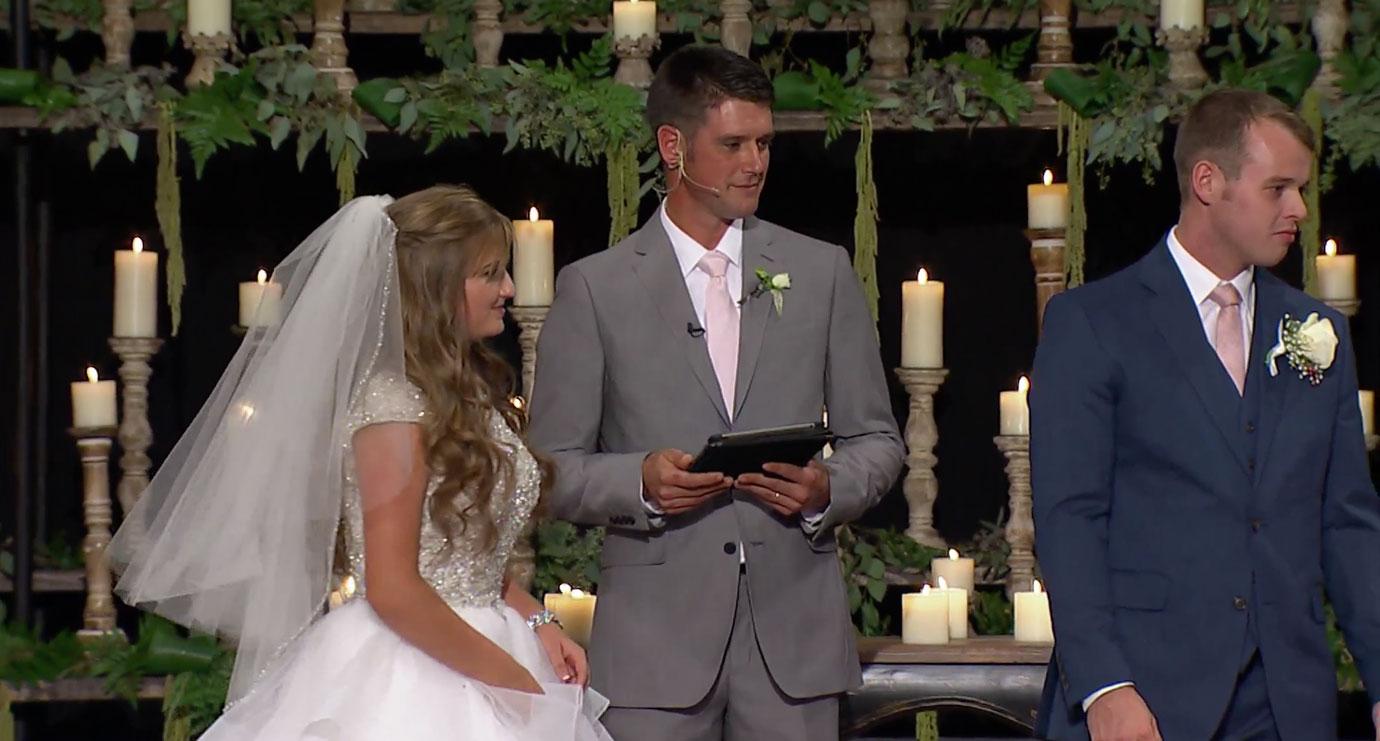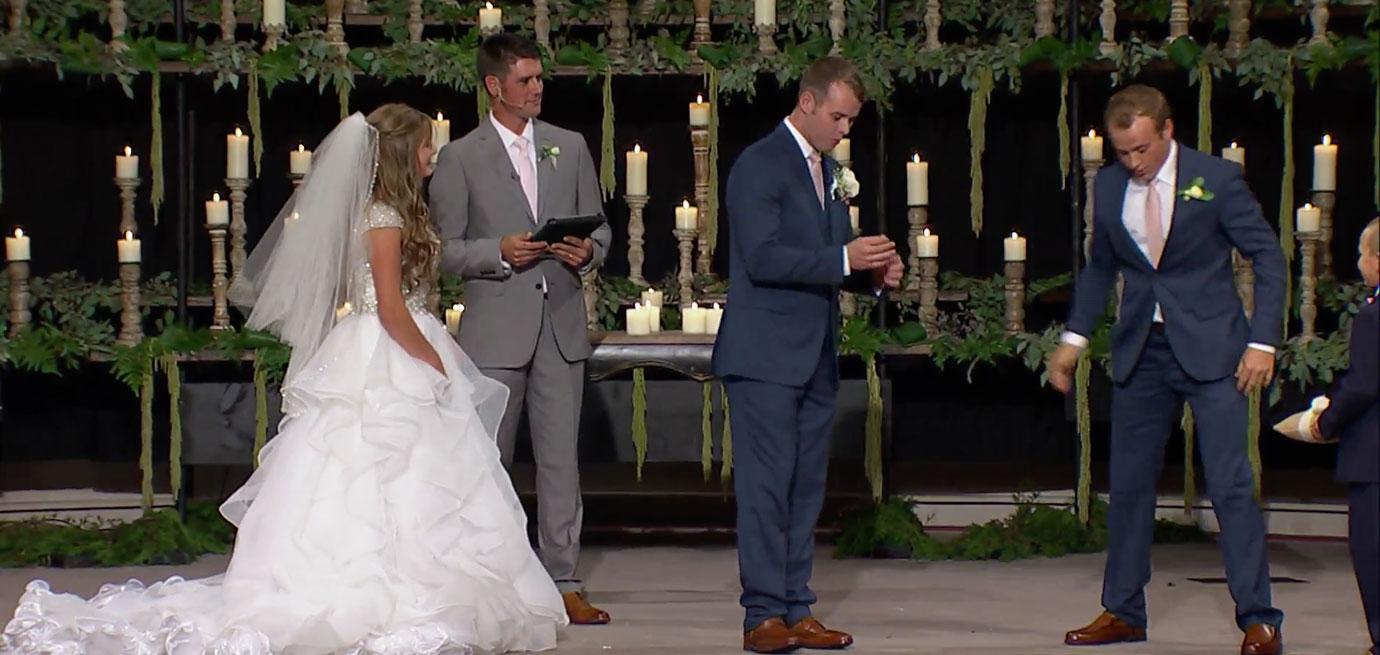 When Pastor Caldwell (Kendra's dad) requested the rings, the maid of honor, Kendra's sister, Lauren Caldwell passed Joe's ring to Kendra. However, when it was Josiah's turn to hand over Kendra's ring he seemed unable to find it.
Article continues below advertisement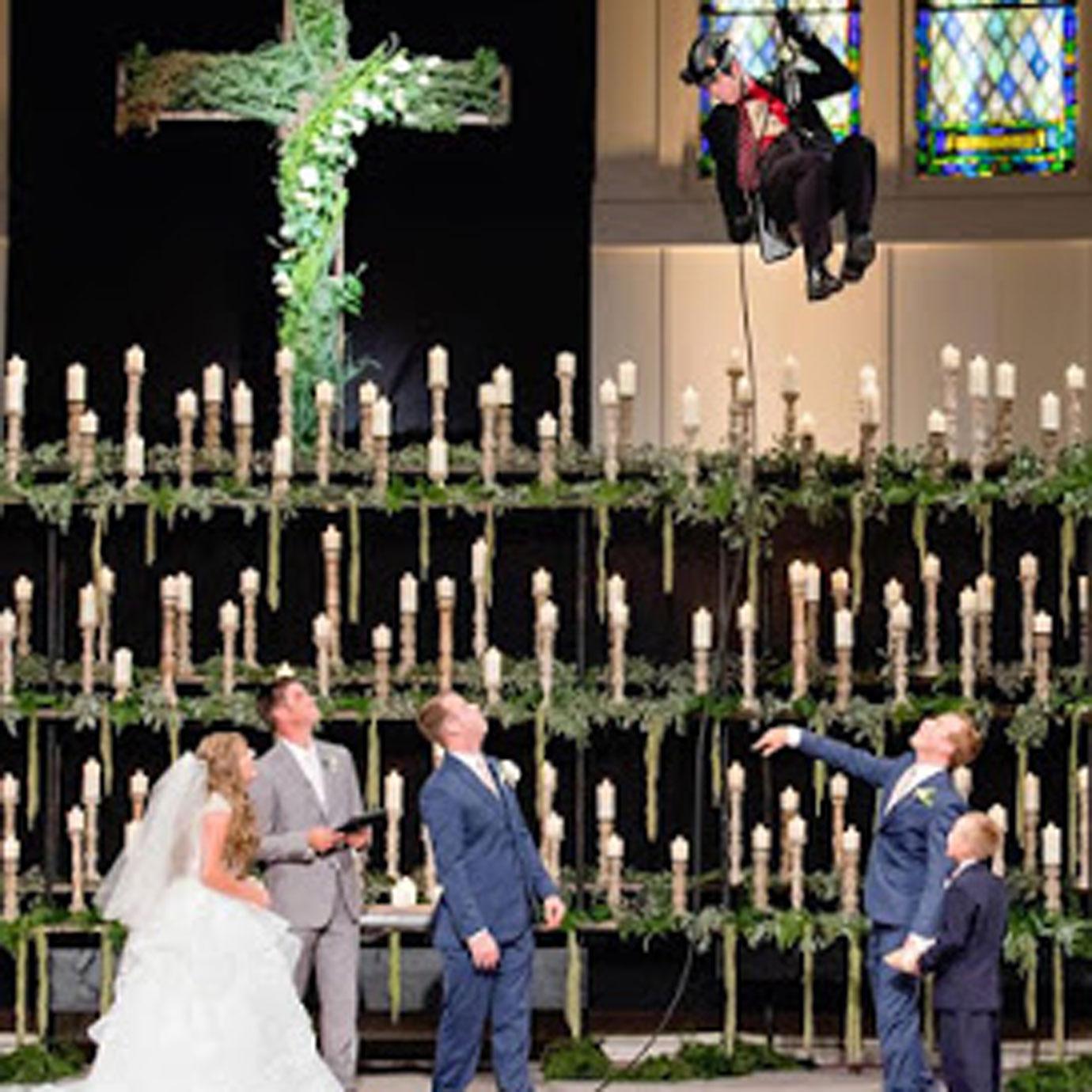 But before anyone could really freak out, a man rappelled (like, legit repelled) from the ceiling and delivered the ring to Josiah, who jokingly paid him.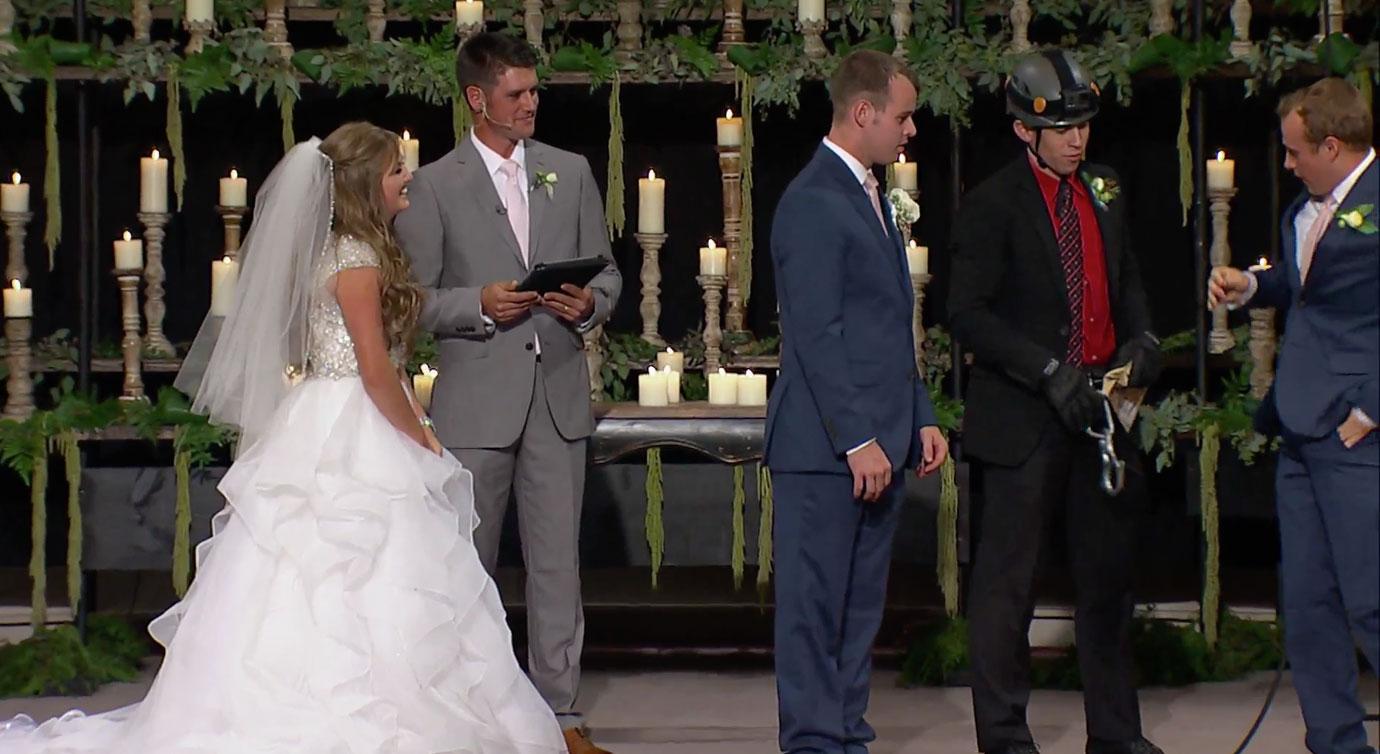 While the scary moment could have been a complete nightmare, the audience seemed to enjoy it as they cheered and clapped. Even the bride, busted out laughing!
Article continues below advertisement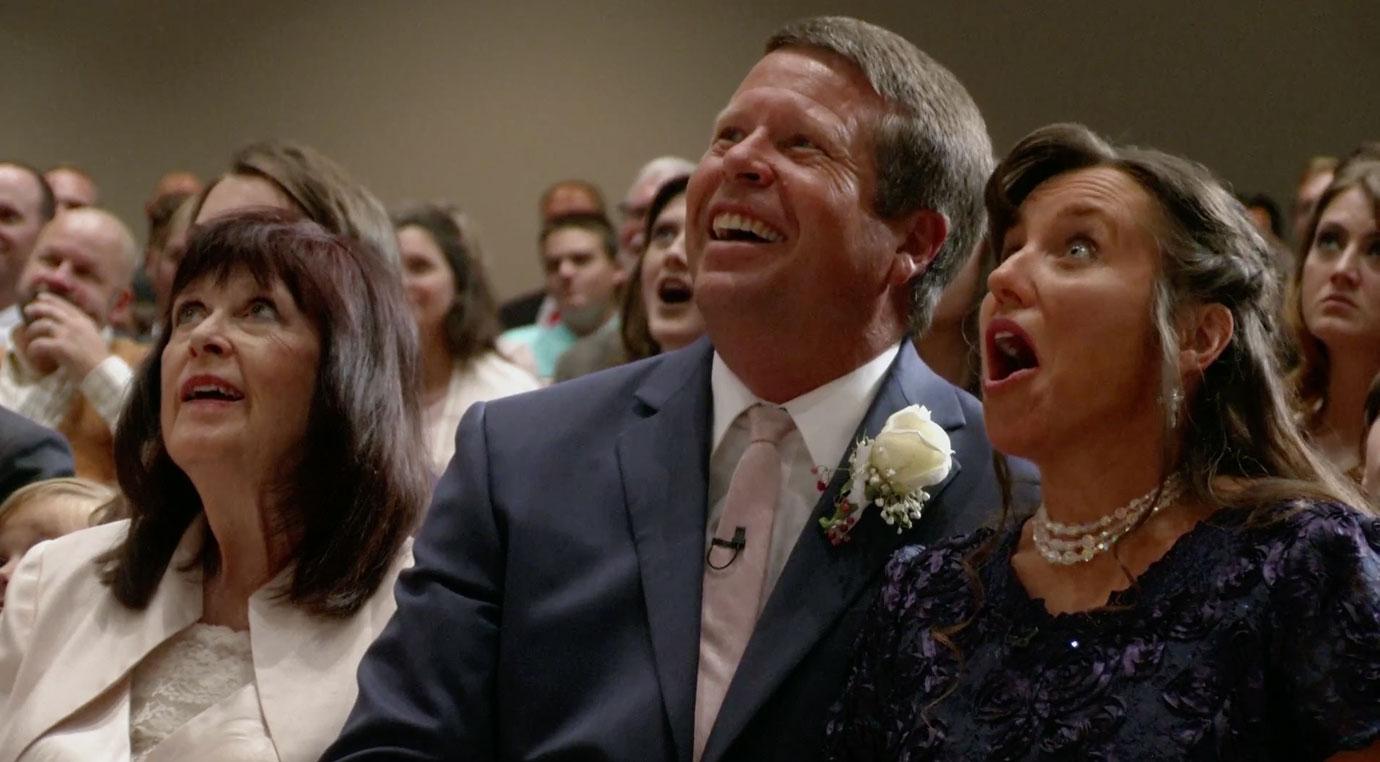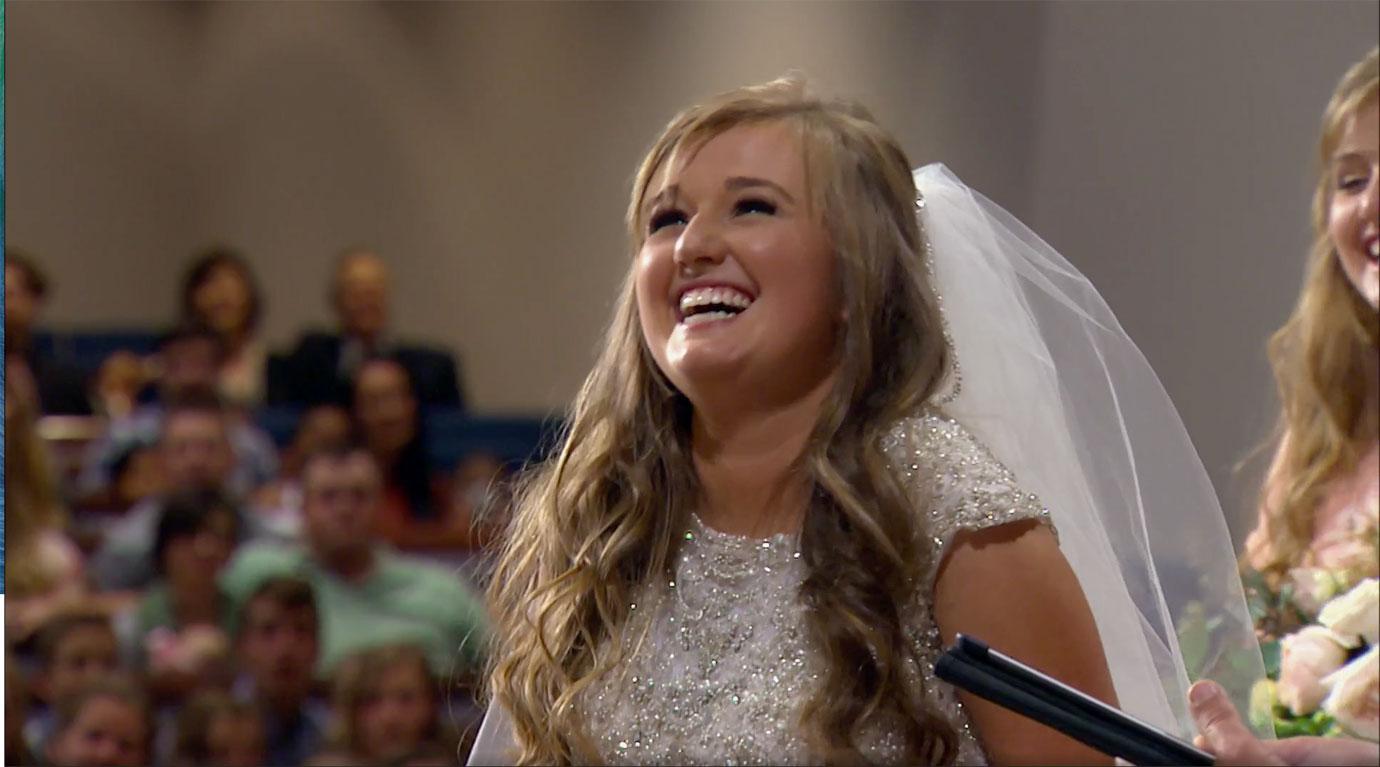 What do you think of Josiah's mid-ceremony wedding prank? Sound off in the comments!