PHOTOS
Kailyn Lowry Says She 'Would Never' Be Friends With Briana DeJesus After Javi Marroquin Fued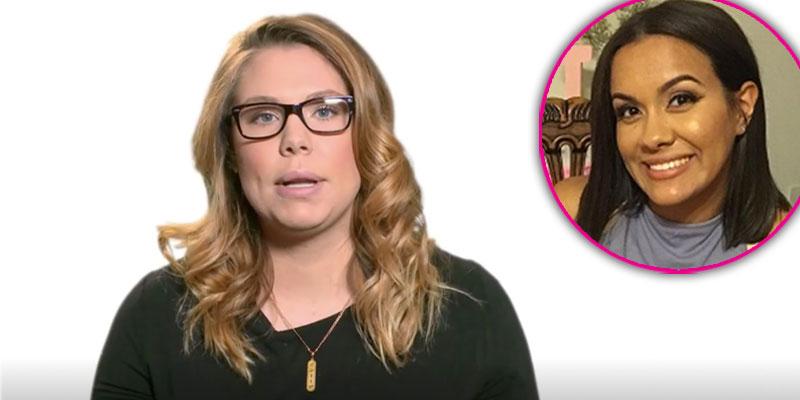 Kailyn Lowry has no interest in forming a friendship with her Teen Mom 2 co-star Briana DeJesus, she revealed on herCoffee Convos podcast. During Thursday's show, Kail and her co-host Lindsie Chrisley welcomed Kail's ex-husband Javi Marroquin as the guest. Javi spoke about the possibility of getting back together with Bri, and his hopes that the trio would get along if it happened. But Kail told Javi it "would never happen!"
Article continues below advertisement
"It would never happen. We would never get along. You allowed her to disrespect me to my face, also on camera, also in text messages," Kail told Javi. "When I said what I had to say in a nice way, you defended her and not me. We raise a son together, you don't raise a son with her."
"So basically you made it clear that she was allowed to tell me to suck her d**k and I wasn't allowed to say anything about her or to her. What I can do is only go on how she treats me. I can only form an opinion on how she is towards me as a person, how she talks about me, how you allow her to disrespect me," Kail continued.
Article continues below advertisement
Kailyn told Javi she'd only said good things about Briana and even gave her credit for leaving baby daddy Louis when he cheated on her, just like Kail left Lux's dad Chris Lopez when he cheated. "We had conversations," Kail said. "So I didn't have anything negative to say until she treated me that way. And you allowed it."
Kail said she would never sit in the same room as Briana if she got back with Javi. "No. Absolutely not. I would never forgive…You think that girl can apologize to me? Pigs will fly when that girl apologizes to me," she said.
Article continues below advertisement
Javi and Briana started dating in October, and soon after, Briana slammed Kail on Twitter, causing a rift in the Teen Mom 2 cast. Most of the girls sided with Kail, while Jenelle Evans sided with Bri. However, Javi and Briana recently split, but Javi said there's still hope for the couple in the future.
Do you blame Kail for not wanting to be friends with Briana? Sound off in the comments below!