PHOTOS
Kevin Hart Keeps Hilarious Feud Going With Dwayne 'The Rock' Johnson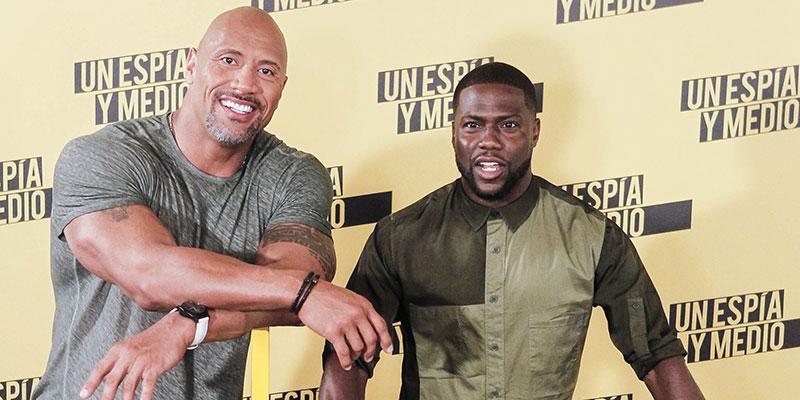 Kevin Hart isn't letting Dwayne "The Rock" Johnson have the last laugh when it comes to the hilarious feud that the pro wrestler started earlier this week.
Article continues below advertisement
This funny feud started between the Jumanji costars on Monday, when The Rock doctored a photo of him holding his newborn Tiana and swapped her head with one of Kevin's.
Article continues below advertisement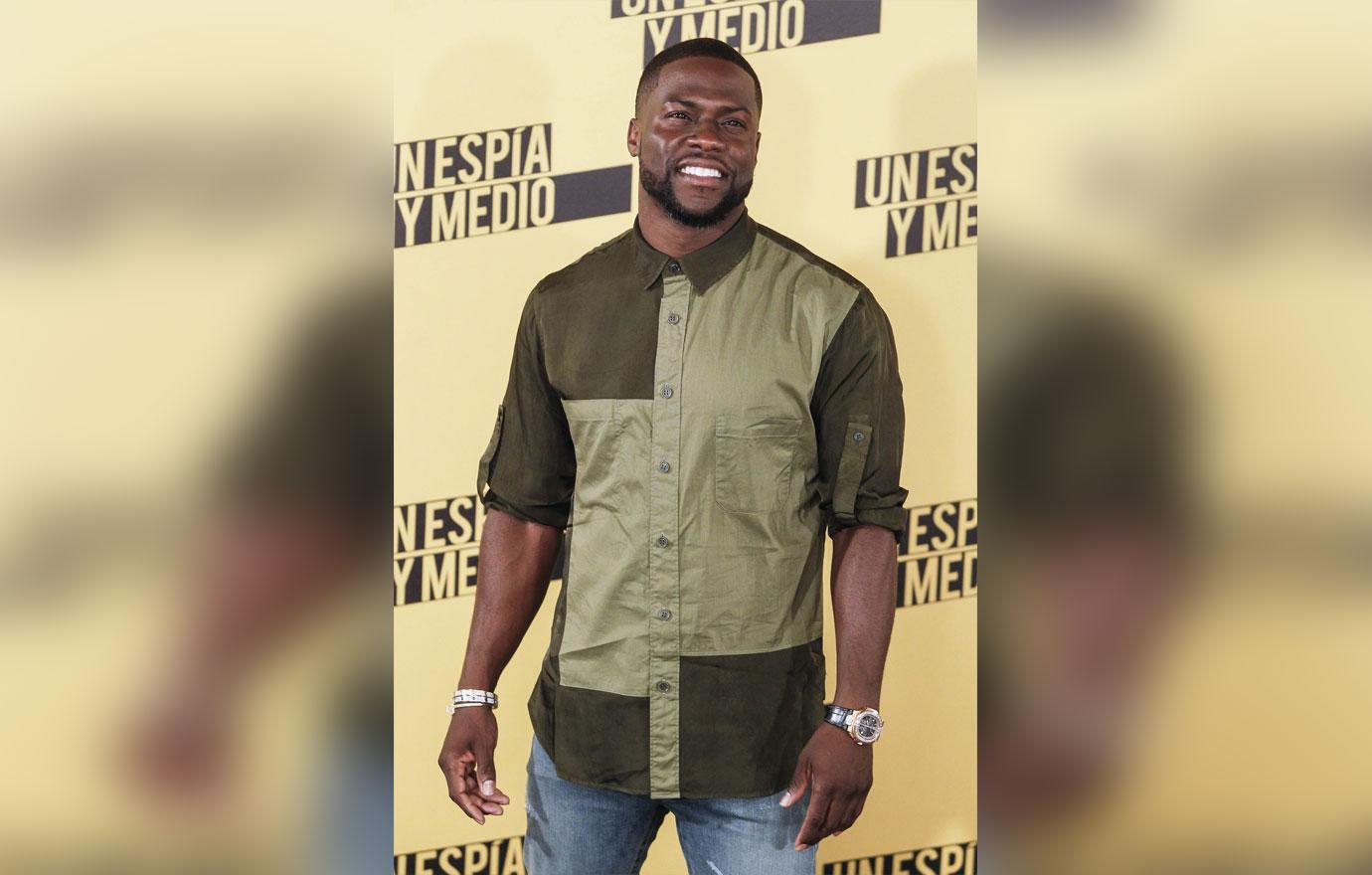 Kevin responded to his major shade, re-gramming the photo and captioning it with "The Internet will forever be undefeated ????? This is hilarious as hell ?????." But this feud wasn't over just yet.
Kevin then shared a photo of him holding onto his baby boy Kenzo Kash. "Daddy duties" he captioned the pic with. So cute. Hold on though… he then followed up with the same pic, only doctoring The Rock's face where Kenzo is, just like Dwayne did to him!
Article continues below advertisement
"Long talk with this little big jackass last night about the business & how hard we work & setting new goals for ourselves and also making 2018 possibly our biggest year year," he said. "He got so excited because we started talking about Jumanji 2 & doing another movie together that I had to pop him in the mouth and tell him to shut the fuck up! The bottom line his that Kids will be Kids....I'm taking him to Disney land today to apologize. Good morning world HAPPY Tuesday."
The caption continued as did the shade. "He's also a slobbering baby which is annoying as hell...I think it's the protein shakes ??? ....Also my post is funnier because you can tell that I just smacked the shit out of him in this photo. He's also the first baby born in the world with grey hair. We are going to make a shit load of money together #HeWontStopDinkingMilk#HisNickNameIsBabyBigHead ??? #Revenge ??." Oh snap!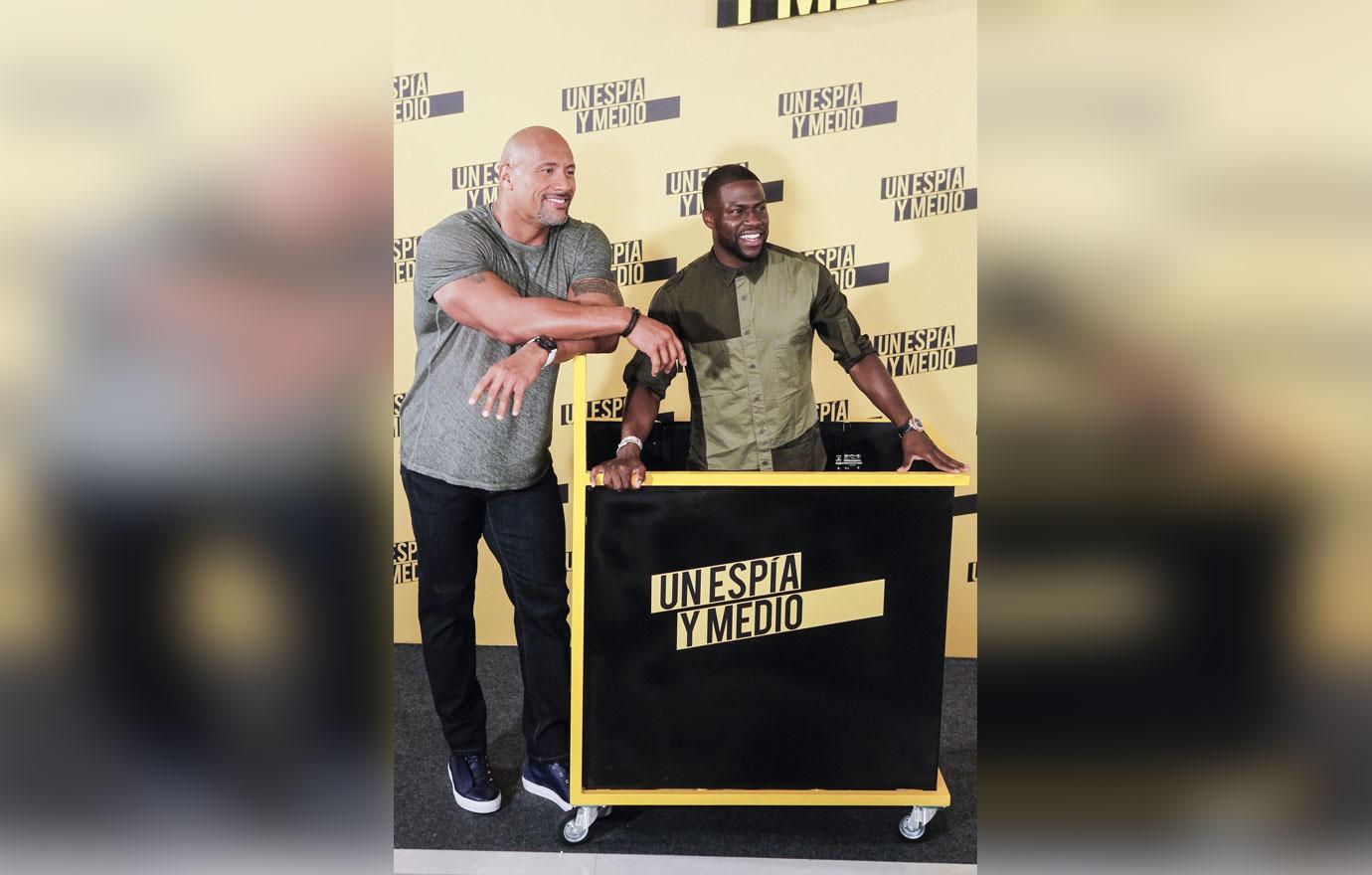 Who do you think won in this hilarious feud: Kevin, or The Rock? Sound off in the comments!