PHOTOS
What Would French Montana Say? Khloe Kardashian Posts Lamar Odom Tattoo On Instagram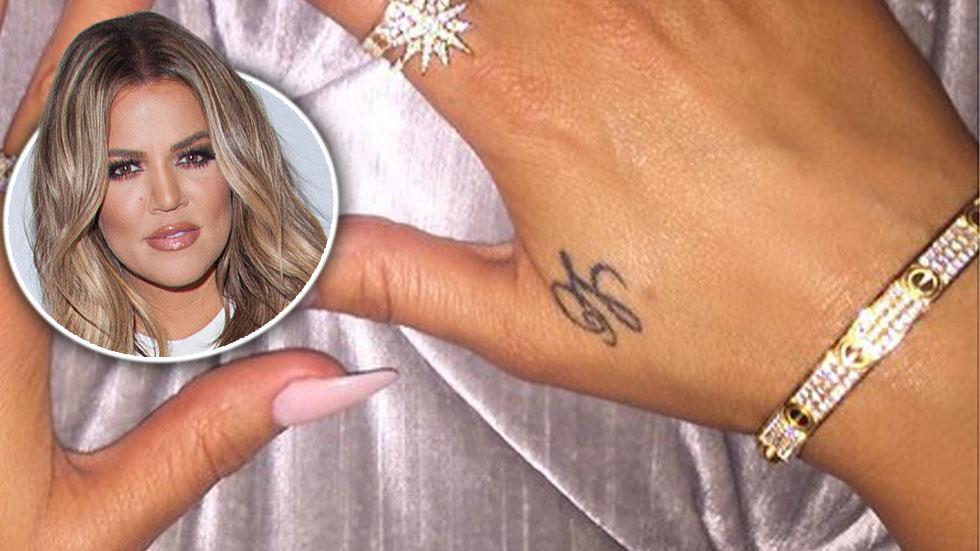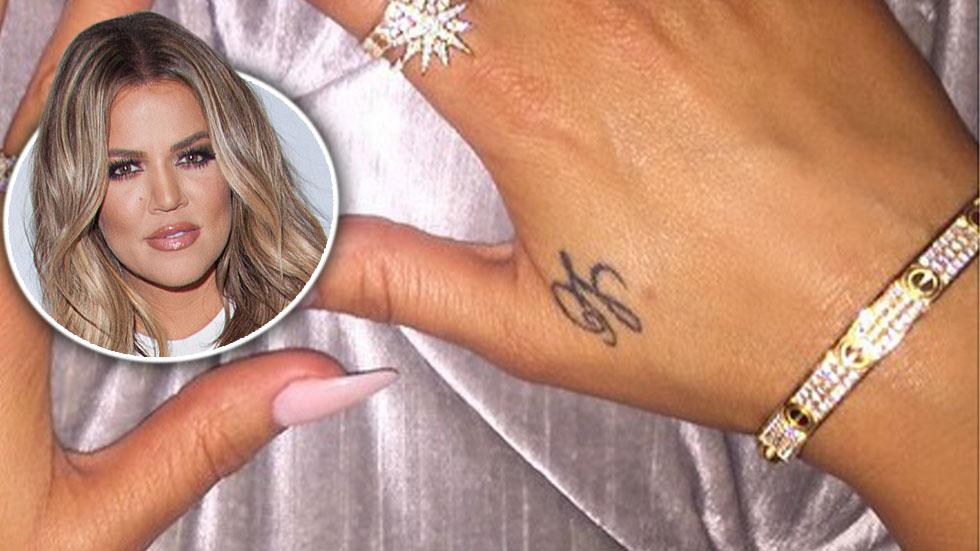 Is Khloe Kardashian missing Lamar Odom? Though the reality star has been out and about with French Montana lately, she recently showed off a special memento from her time with her estranged hubby.
Article continues below advertisement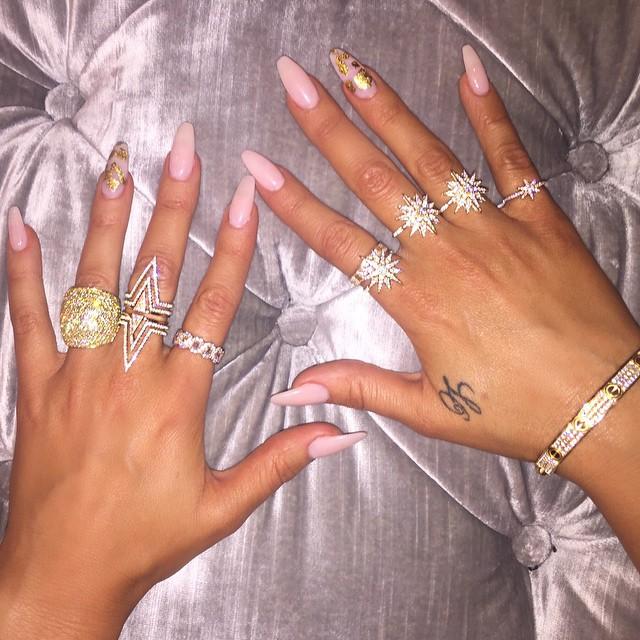 Khloe posted a photo of her hands, and while she was trying to show off her major bling, we could not help but be distracted by her tattoo of Lamar's initials.
Khloe Kardashian shows off her perfect airport chic in NYC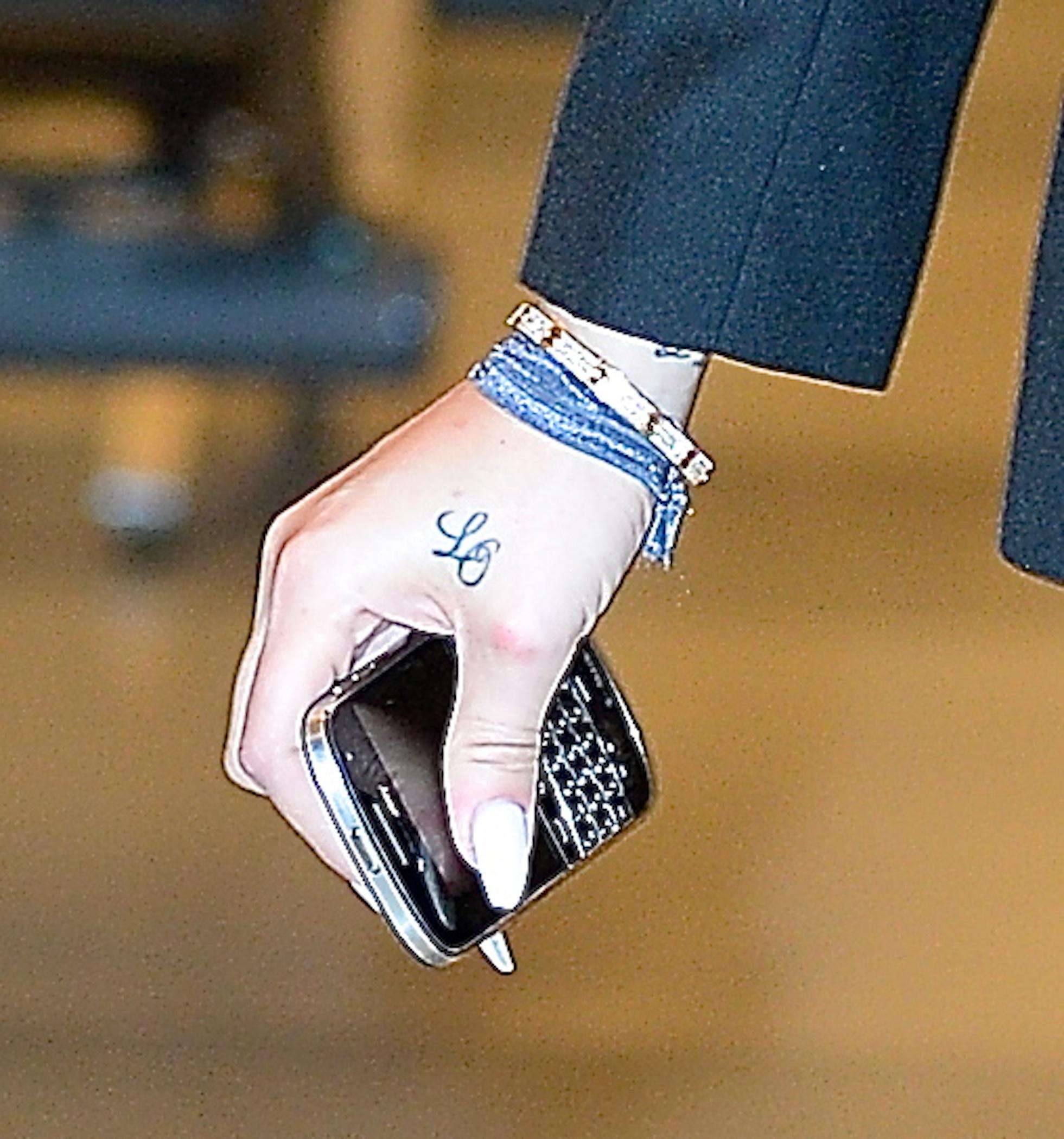 In happier times, both she and Lamar got tattoos of each other's initials to celebrate their nuptials in 2009. She wrote on her blog at the time, "When we were at dinner, I just knew I wanted a tattoo for Lamar in the web of my hand. Once we got to the shop we decided on getting each other's initials. I got 'LO' in cursive on my right hand and he got 'KO' on both hands."
Khloe Kardashian and Lamar Odom depart NYC after Lamar's custody hearing with his ex Liz Morales at NY Supreme Court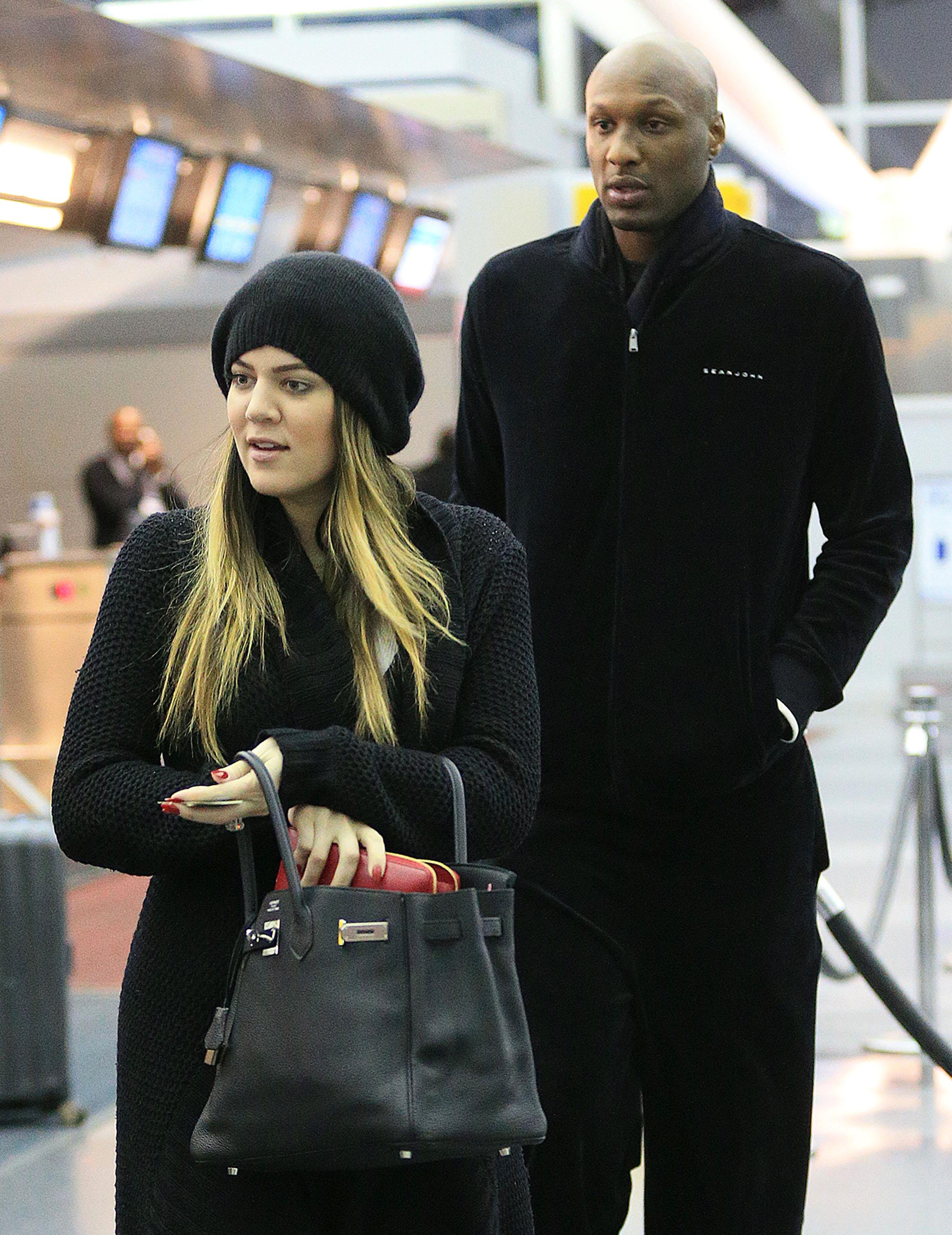 Unfortunately, the marriage did not last, and Khloe filed for divorce in 2013. She since moved on to rapper French Montana, but we wonder how he feels about her flaunting her tattoo honoring her ex.
Reality stars Khloe Kardashian and her basketball player husband Lamar Odom arrive at LAX, after a short trip to Las Vegas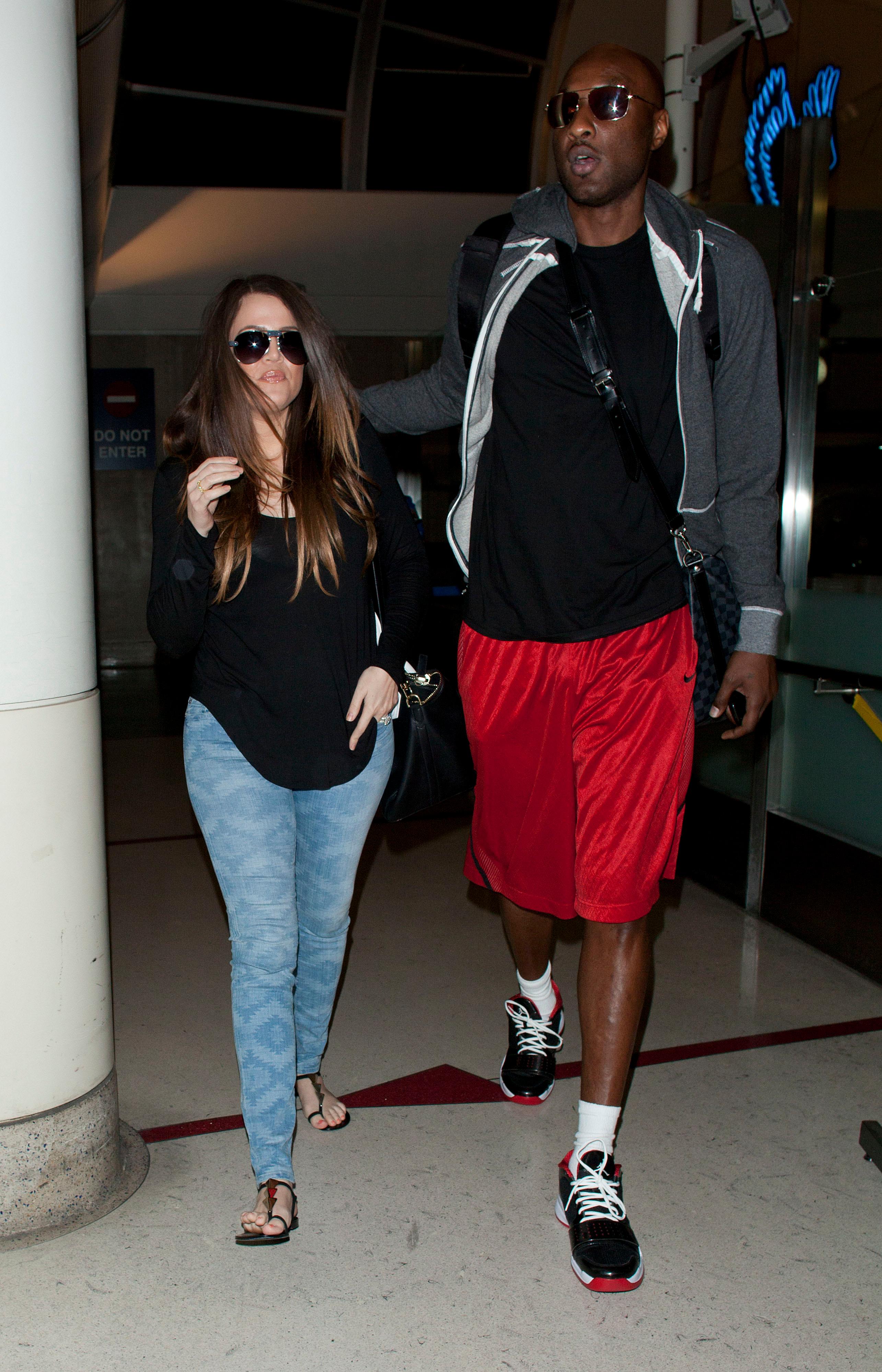 Article continues below advertisement
EXCLUSIVE: INF - Khloe Kardashian And French Montana Are Clearly On-Again As They Are Seen Showing Some PDA On A Dock While Vacationing At Diddy's House In Miami Beach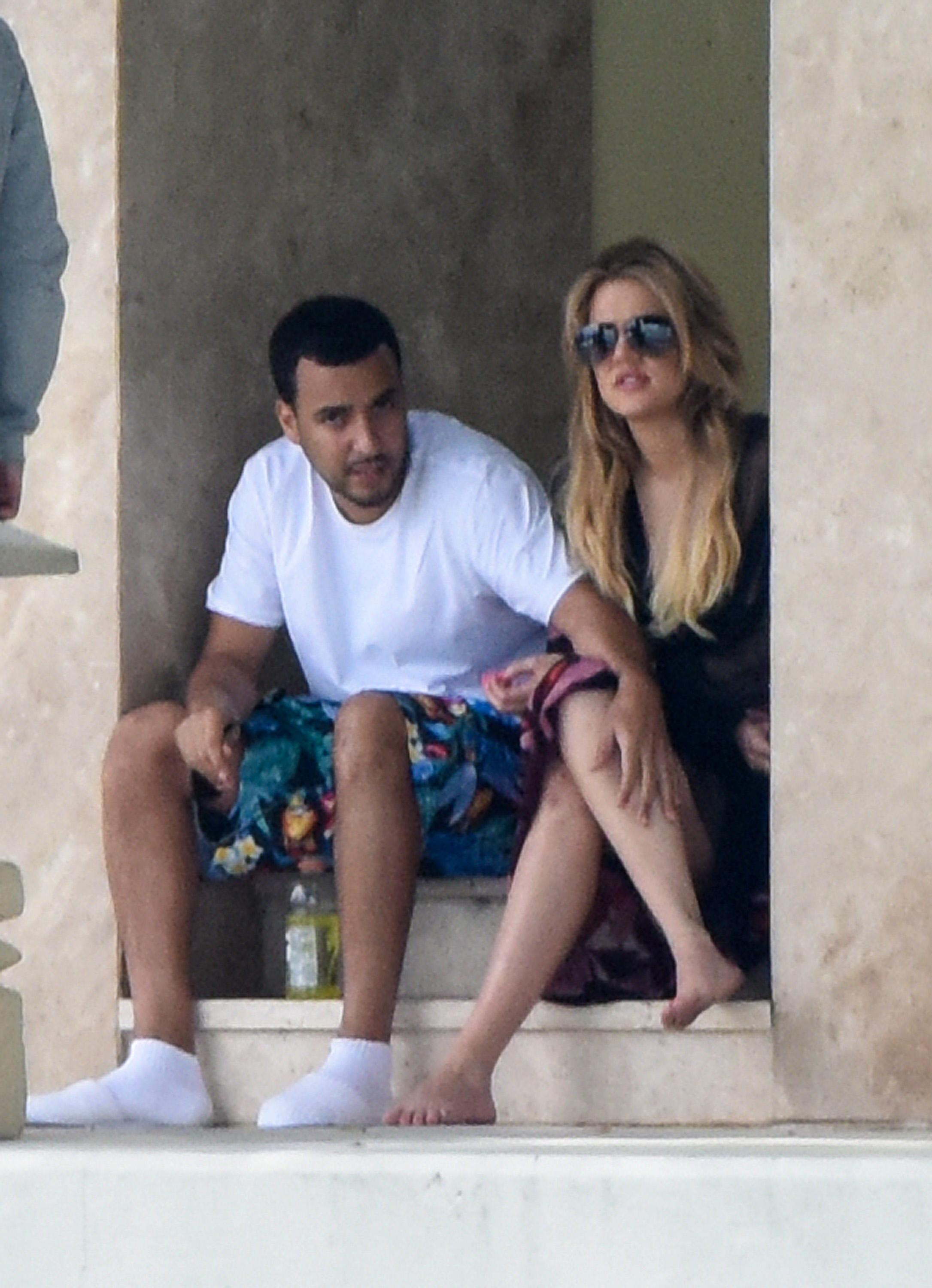 "I was so obsessed with him in a healthy way. He was my husband and I wish he still was...if I had my way I d be married to Lamar in two seconds." French Montana may not be too pleased by those comments, especially since they just spent a romantic weekend together in Miami.
Article continues below advertisement
Khloe Kardashian seen at LAX Airport