PHOTOS
Kim Kardashian Cannot Contain Her Baby Bump Any Longer And Flaunts It While Out With Her Family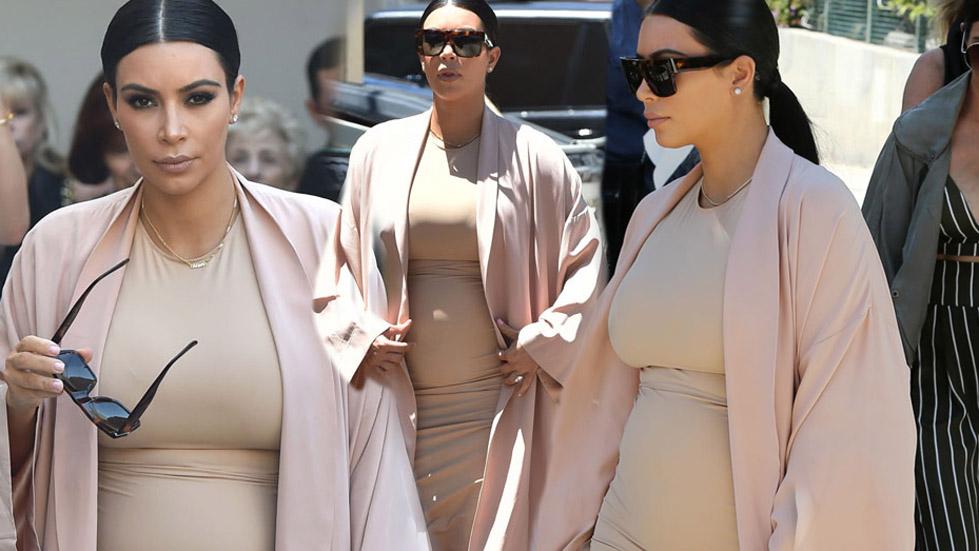 kim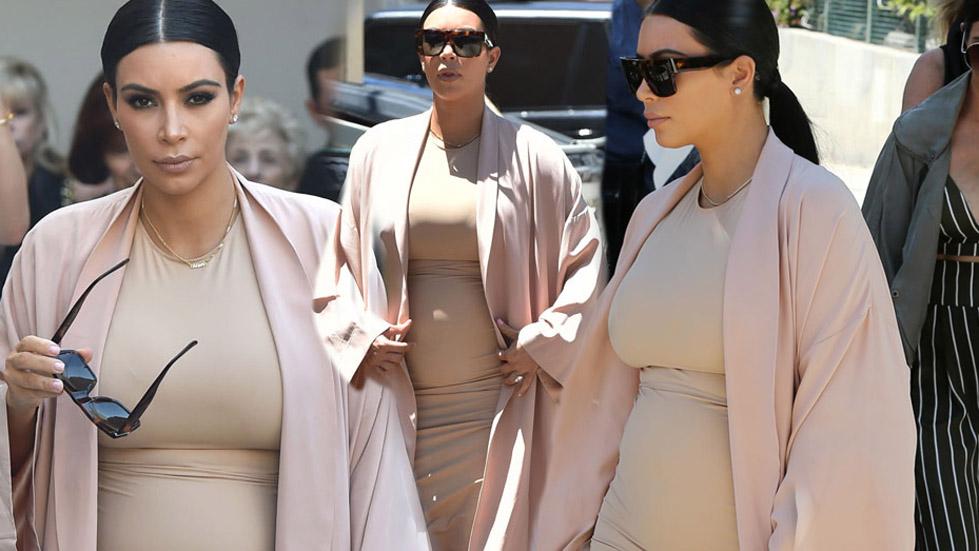 Kim Kardashian cannot hide that baby bump anymore! The beauty showed off the new curve as she and her family spent the day together in Hollywood.
Article continues below advertisement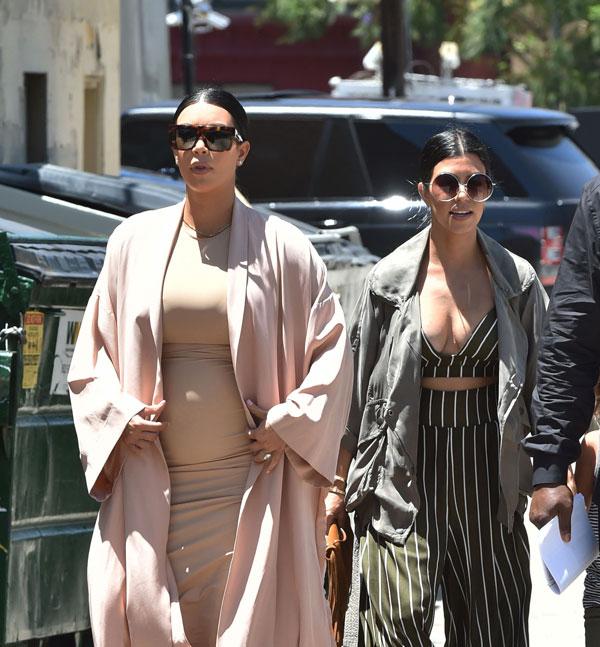 Dressed in all pink everything, Kim covered up her body in a form-fitting dress and an overcoat, while Kourtney flashed major chest. We never thought we would see this stark contrast between the sisters!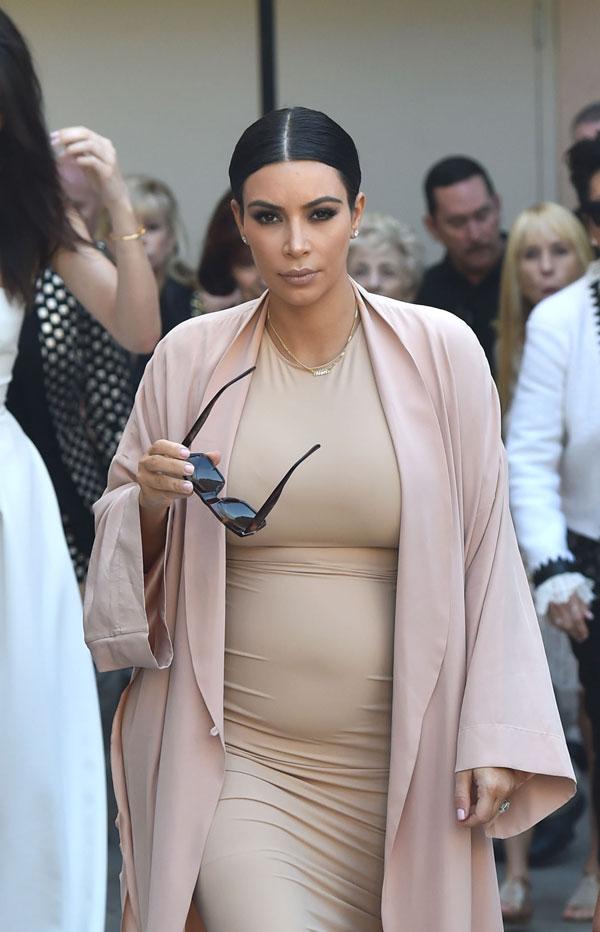 And we are confused as to how Kim and didn't sweat at all in this outfit, though we're sure it involves yet another makeup trick of hers.
Article continues below advertisement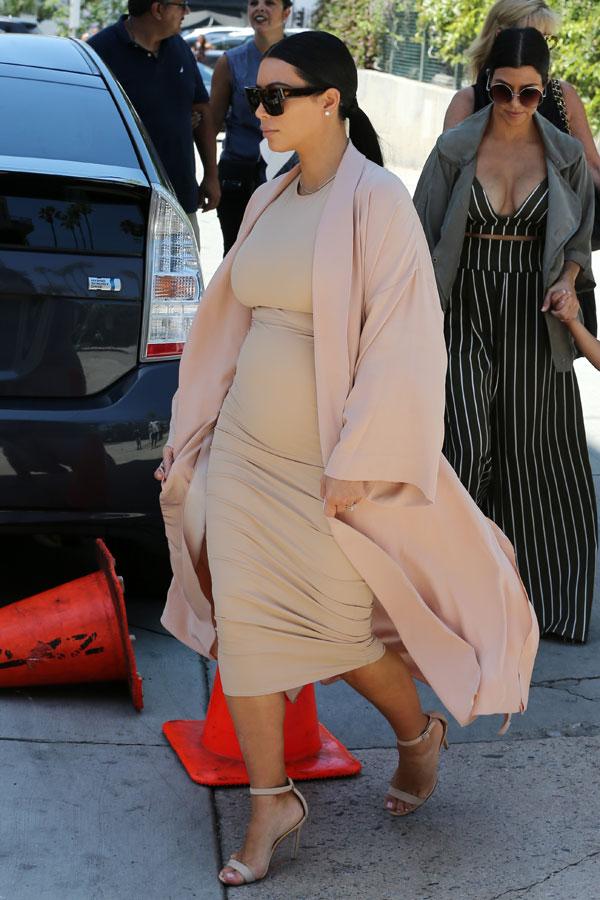 Earlier this year, Kim spoke about her pregnancy fashion choices, telling DailyMail, "I do think that tighter works a little bit better and is a little more slimming. And I don't care how hot it is, I'm going to wear like thin coats all summer. Like light, thin airy coats to kind of conceal my bigger arms…I'm going to have a strategy of just really simple this time."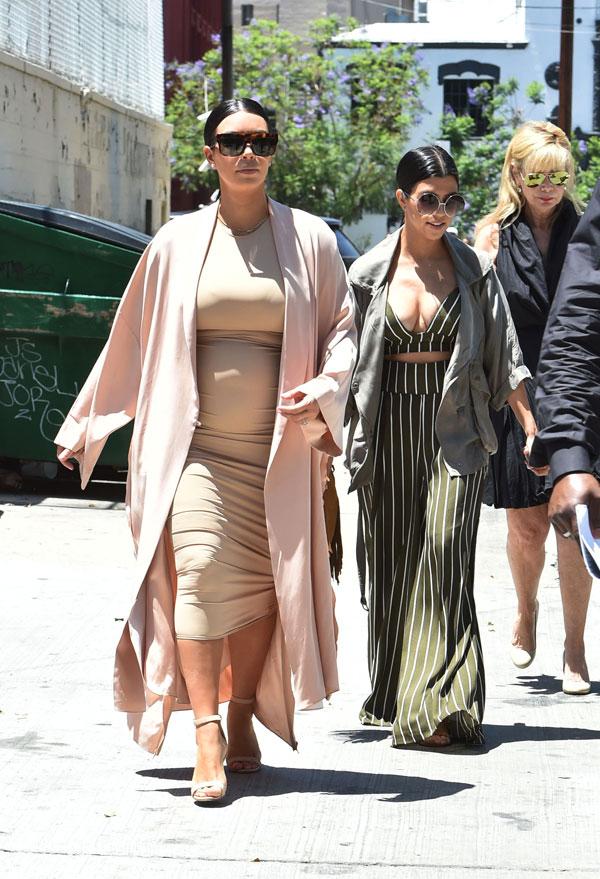 But while she may be aiming for simple, she has shown no sign of changing out of her heels just yet!