PHOTOS
Kourtney Kardashian Brings Reign Out For A Fun Weekend And North West Plays Soccer!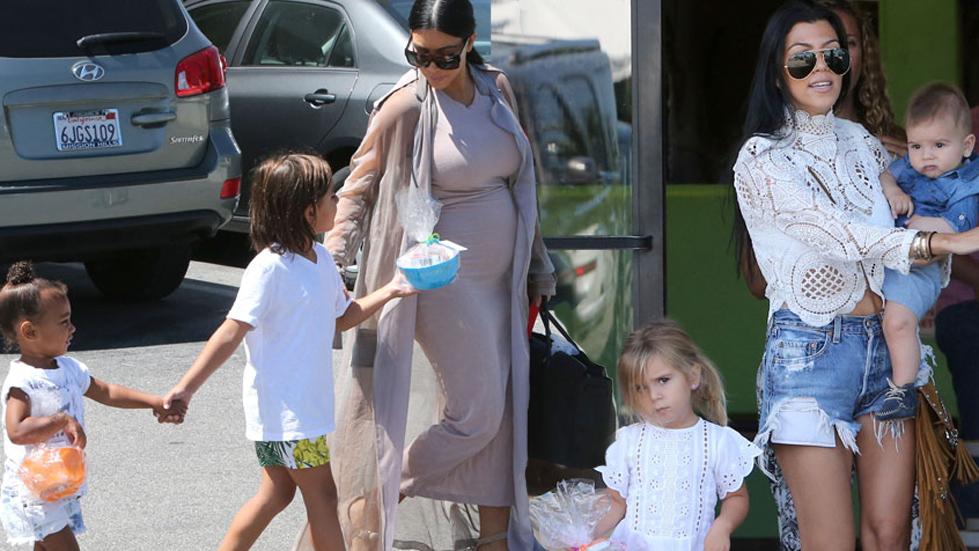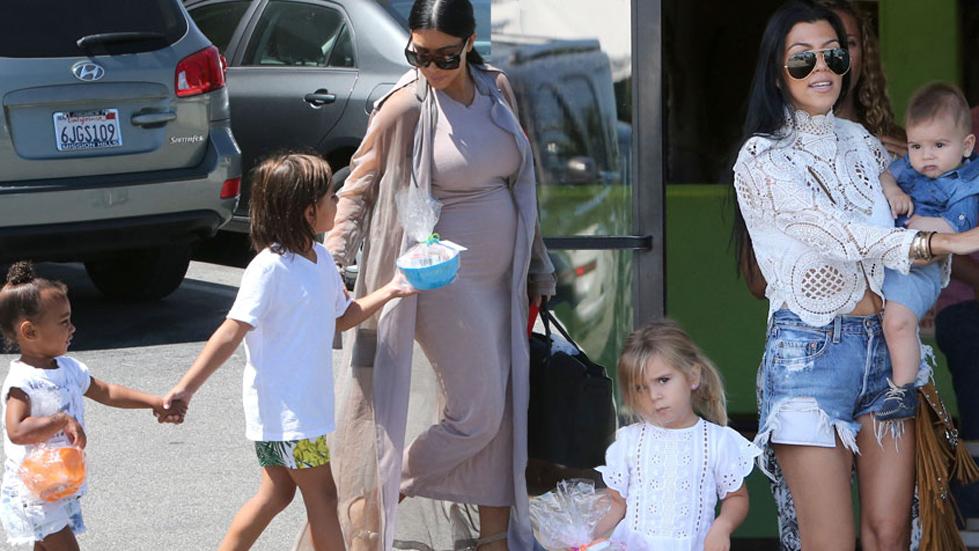 It was quite an active weekend for the Kardashian kids, and fans learned something new about North West—she's a soccer player! And it looks like she's pretty good at it.
Article continues below advertisement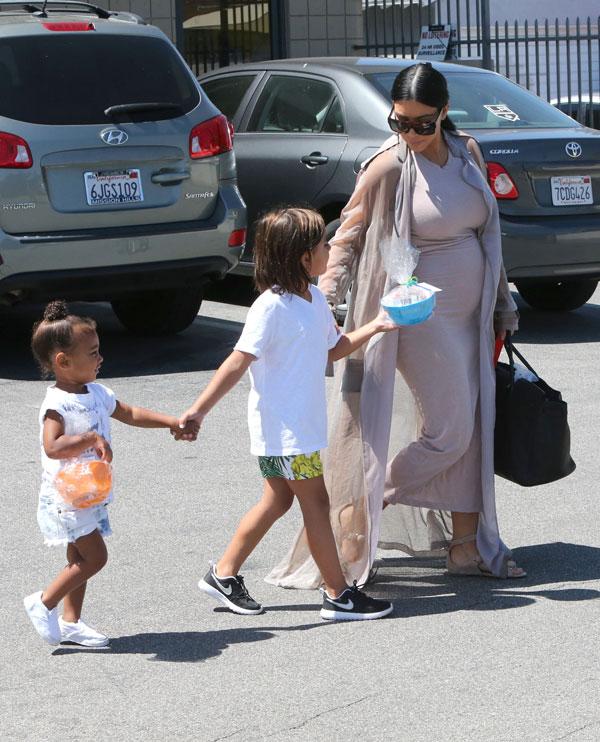 Kim seemed to have her hands full with not only North but Kourtney's kids Mason and Penelope as well as they headed to a friend's birthday party in Woodland Hills.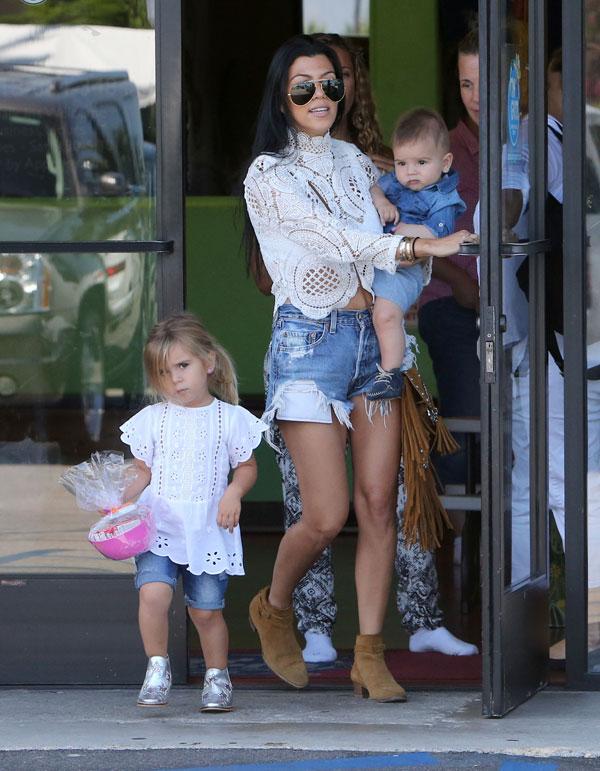 Luckily, Kourt was around and later joined in on the fun. And she even brought Reign, who has been kept out of the spotlight for too long. How cute is he?!
Article continues below advertisement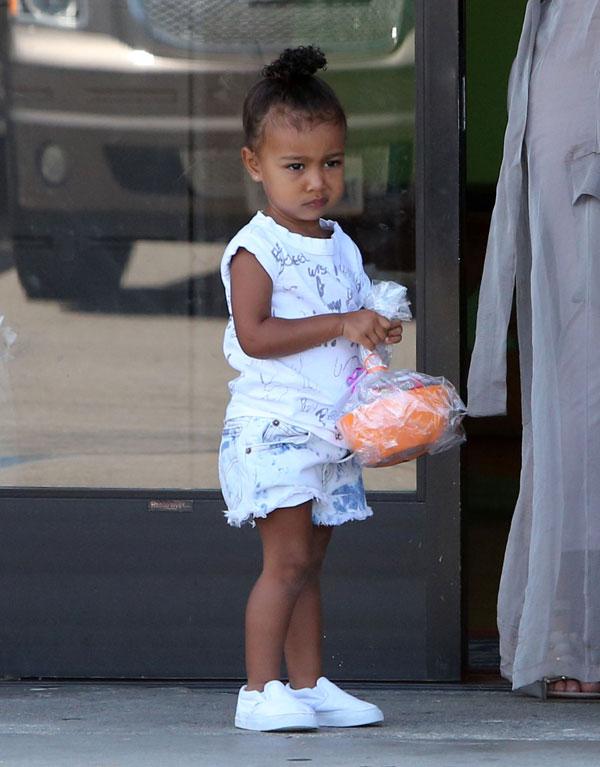 North looked adorable in a white decorated shirt and denim shorts, but based on her Kanye West facial expression, it looks like she was about ready to go home!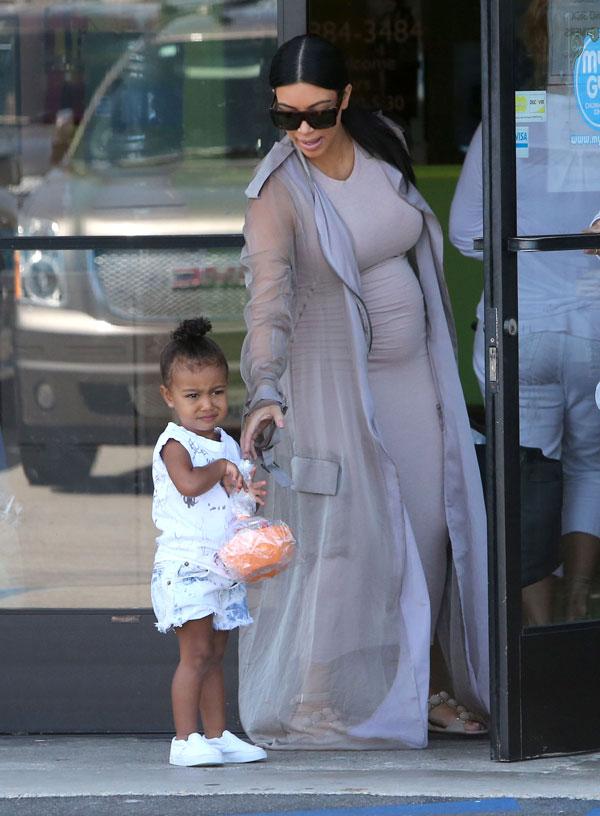 And while Kim stayed covered up in a lilac dress and overcoat, it was still very easy to see her baby bump. She is expected to give birth to her second child in December, and can we just say we are so proud of her for wearing flats!
Article continues below advertisement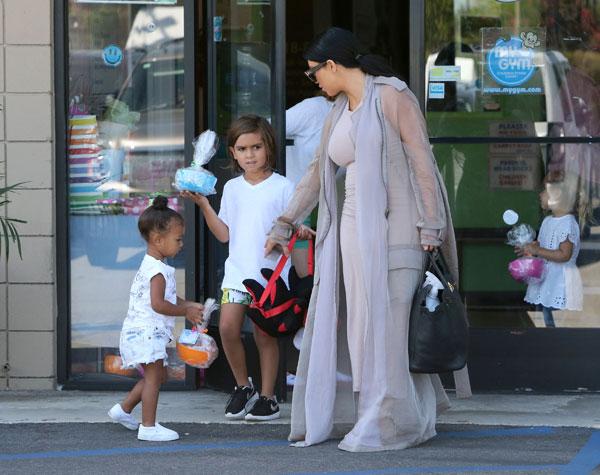 And the fun for everyone didn't end with the birthday party!
North later showed off her soccer skills, and Kim could not help sharing photos of her daughter, even stating she was "officially a soccer mom!" Adorable. And we see you, Kanye!