PHOTOS
We 'Definitely Made Mistakes!' Maci Tells All About Her Nasty Split From Ex Ryan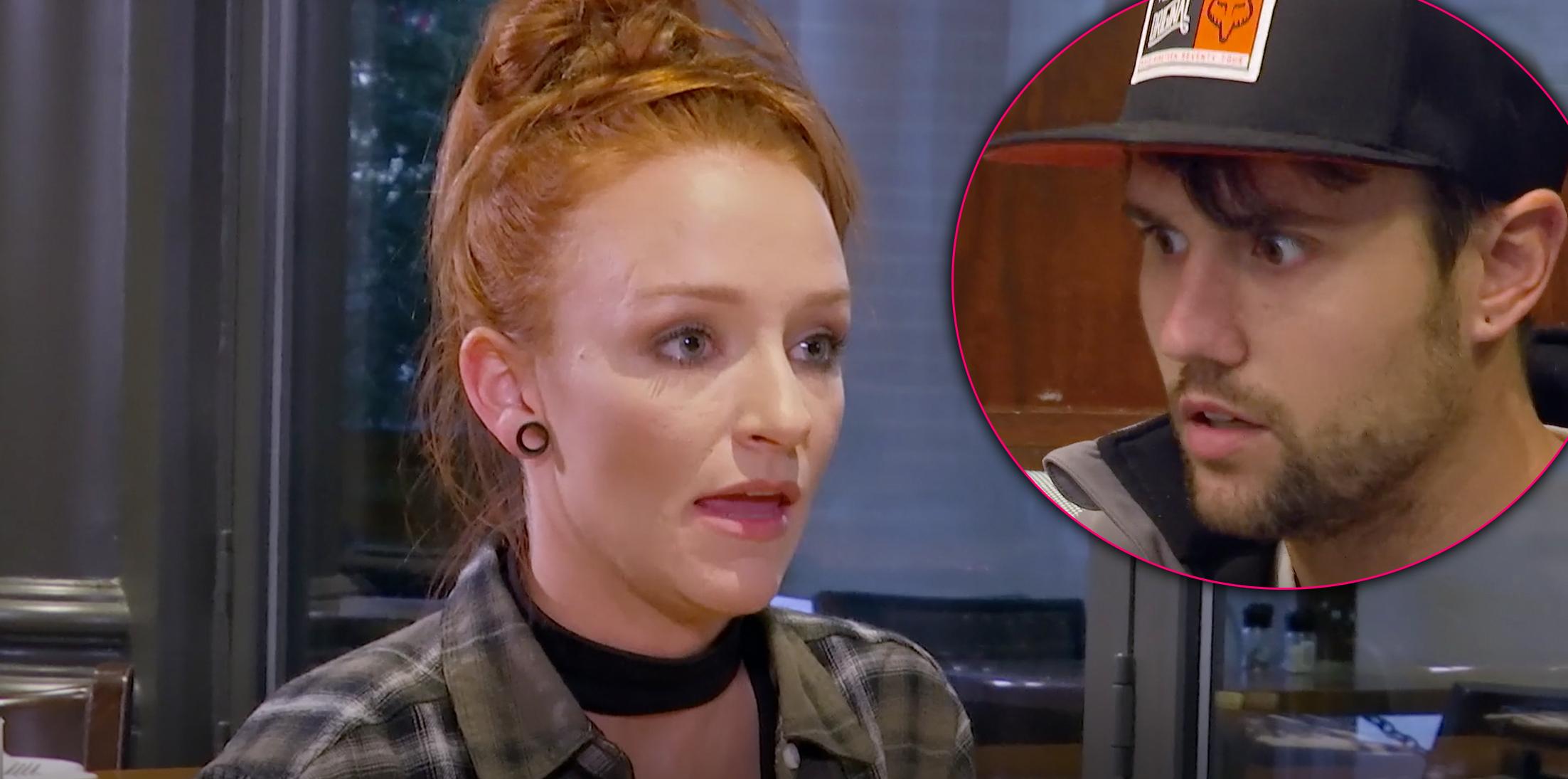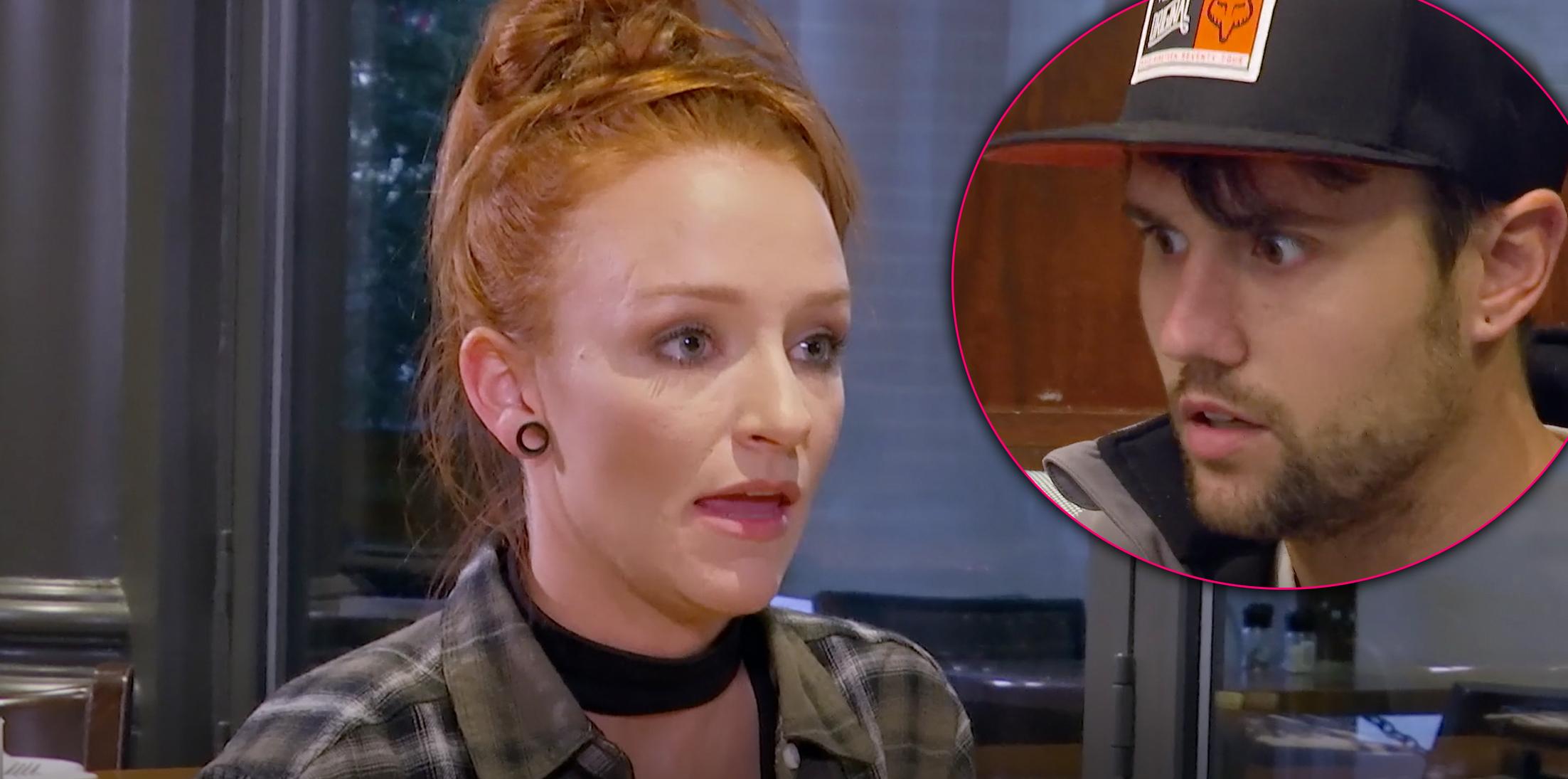 Maci Bookout is coming clean in her new book! The Teen Mom OG star shares most of her life on the small screen, but now she is giving fans even more in her upcoming book, I Wasn't Born Bulletproof: Lessons I've Learned (So You Don't Have To).
Article continues below advertisement
Over the years, fans watched Maci and her first baby daddy, Ryan Edwards, struggle with co-parenting their one son together, 8-year-old Bentley. Audiences also watched the two go from a young couple on 16 & Pregnant to now married to other people.
"With Ryan, it took a year of being disconnected, fighting, and living parallel lives before we finally split up. Because we were so young, we were focused on our own journeys. We stopped thinking about each other's needs, so the connection we had as a teen couple—and even during the pregnancy—was gone," she wrote on why their rocky relationship didn't work out.
Article continues below advertisement
Adding, "We tried for a little while because we thought staying together was the right thing for Bentley (after all my parents have stayed together through all kinds of ups and downs since they were teenagers), but ultimately we realized that being happy and apart was far healthier for our son than being miserable and together. For the children whether a breakup is amicable or ugly, when there are children involved you can't just simply walk away and move on with your life. Having a child with someone means that no matter what, you will always be tied to each other. Successful co-parenting means your kids will know that they are more important than whatever conflicts you and your partner may have, and that your love for them will not fade no matter what else changes in their lives."
Maci has full custody of Bentley and in her book she explained that "in the state of Tennessee, if you have a child with someone that you are not or never were married to, custody is automatically given to the mother."
Article continues below advertisement
Despite having full custody, Maci never wanted to get in the way of her son's relationship with his father.
She wrote, "However, as far as I am concerned Ryan is Bentley's father and that is more important than any issues he and I may have. No matter what is going on between us, or how angry I may have been at him in the past, at the end of the day it's not about me or how I feel anymore, it's about Bentley. Over the years, Ryan and I have definitely made mistakes, and a big one has been dredging up old fights. One of the most difficult aspects of co-parenting to master is not allowing the past to impact how you parent together in the present. It's almost impossible for two people to break up and not have lingering hurts and resentments, and it's easy for those feelings to flare up when sharing custody gets tricky."
Article continues below advertisement
"Keep your issues with your ex away from your children. You may never completely get over your resentment or bitterness over certain issues, but you must remind yourself that they are your issues, not your child's. Children are not leverage. The absolutely worst thing that one parent can do is to stand in the way of their child's relationship with the other parent. No matter what other problems we may have, or how angry I have felt, I would never take Ryan away from Bentley," she continued.
In the book, Maci dished on the time that she didn't speak to her first baby daddy!
Article continues below advertisement
She explained, "For a long time, Ryan and I just didn't talk because we didn't want to argue. We had been angry at one another for so long, we had forgotten that it was even possible to communicate without fighting. Eventually, we realized that not speaking was just as dysfunctional for Bentley as when we were arguing all the time. Now we are at a point where we can communicate with one another respectfully."
Maci is now married to Taylor McKinney and they share two children together. Recently, Ryan got engaged to his girlfriend, Mackenzie.
Are you shocked with the relationship details in Maci's book? Let us know your thoughts in the comments section!