PHOTOS
Mila Kunis Celebrates Being Hasty Pudding's Woman of the Year Amid Controversy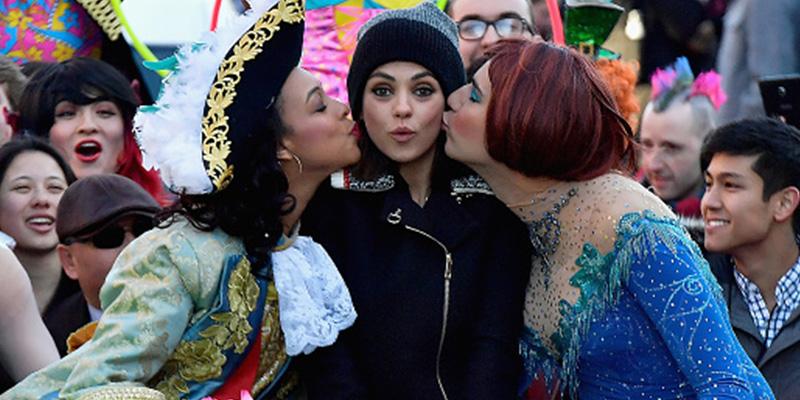 Mila Kunis was named 2018 Woman of the Year by Harvard University's Hasty Pudding Theatricals, which was controversial given the all-male theatre troupe doesn't allow women in the group. While they recently announced that they'd start accepting women, people were surprised Mila accepted the honor. Click through for details!
Article continues below advertisement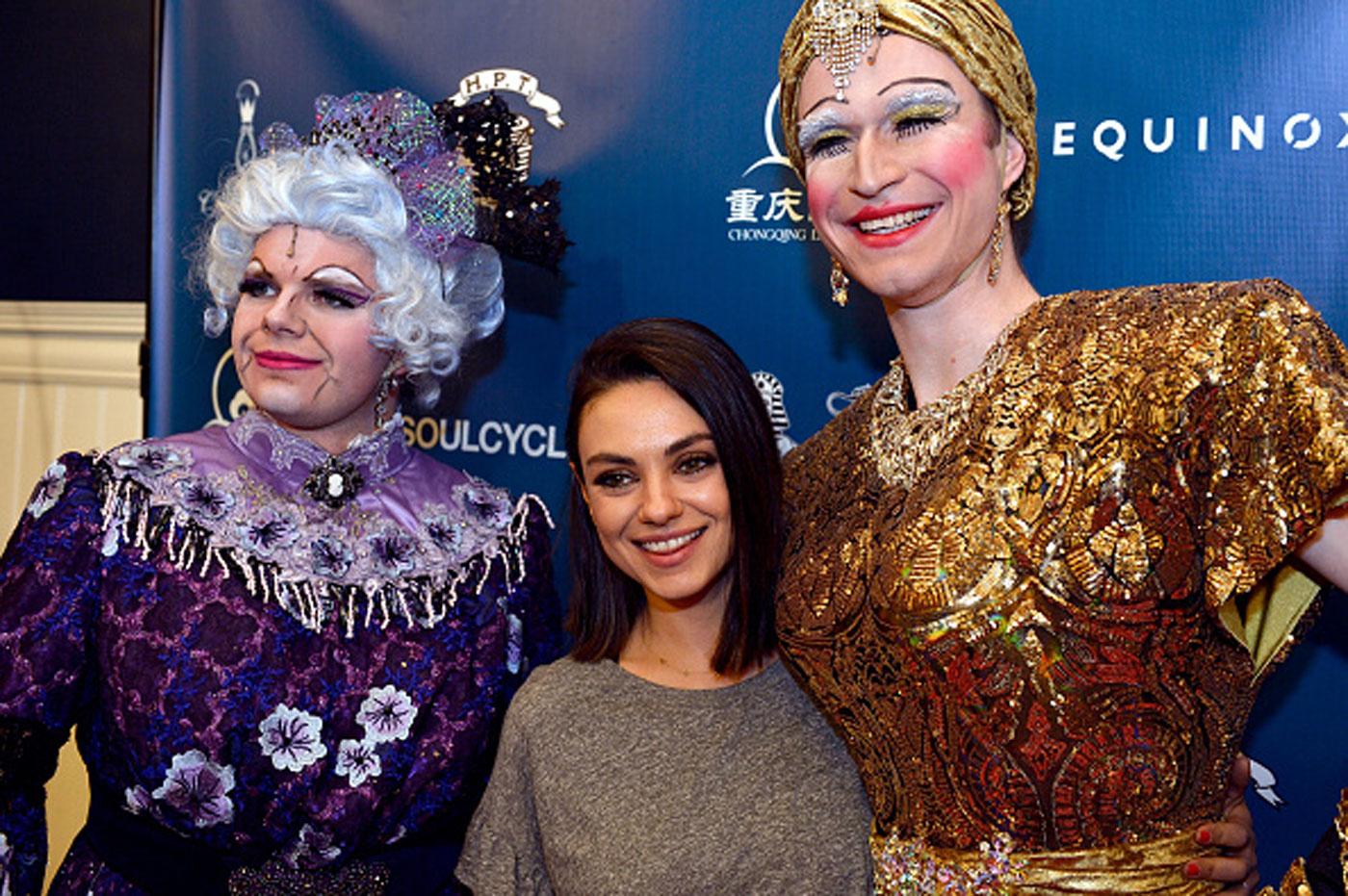 As Woman of the Year, Mila was honored with a parade through Harvard Square alongside the Hasty Pudding members dressed in drag.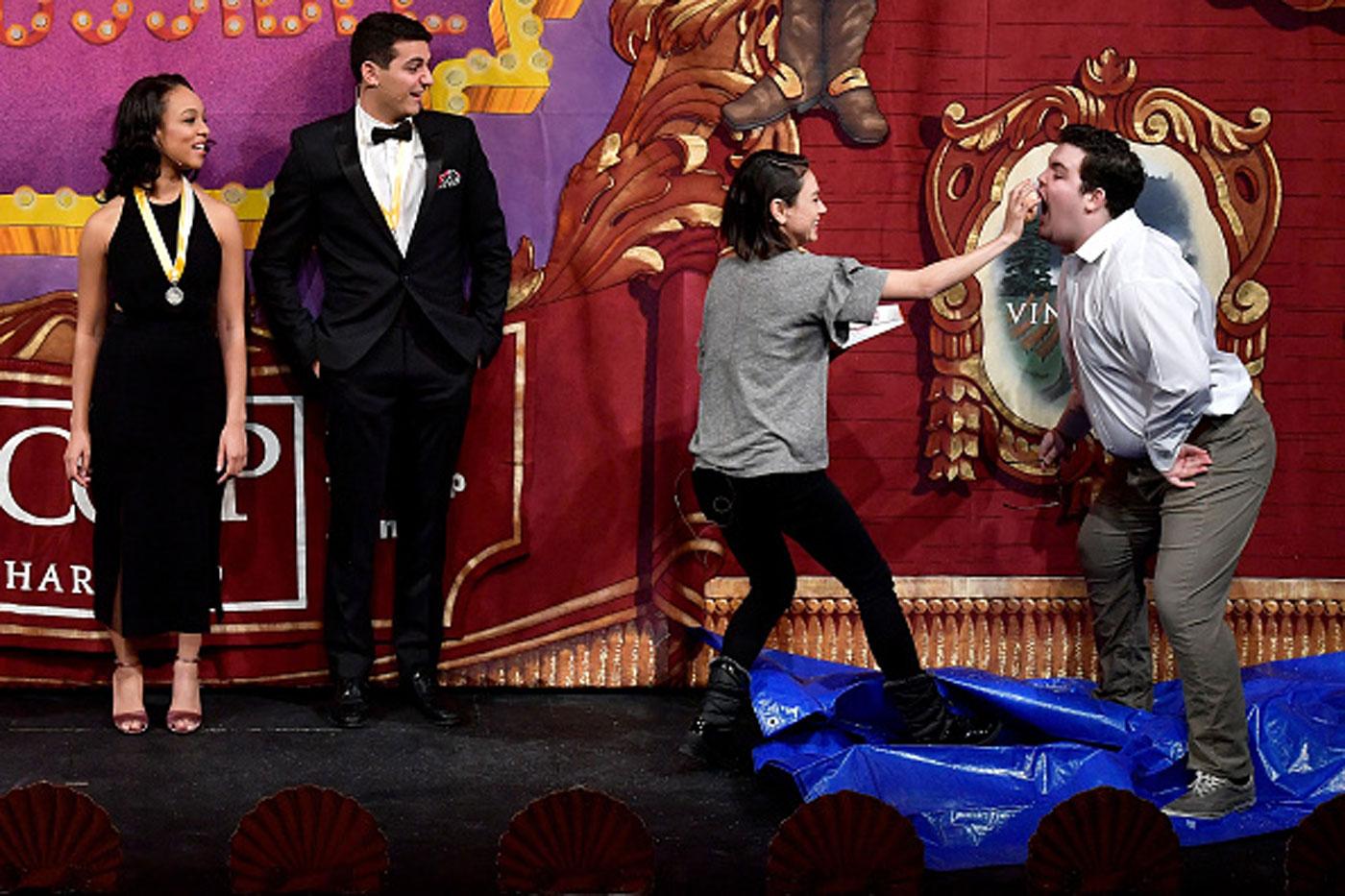 Mila, 34, performed stunts onstage with the Theatricals, including breathing in helium and rapping like her Ted costar Mark Wahlberg. "I cannot do a Boston accent!" she said.
Article continues below advertisement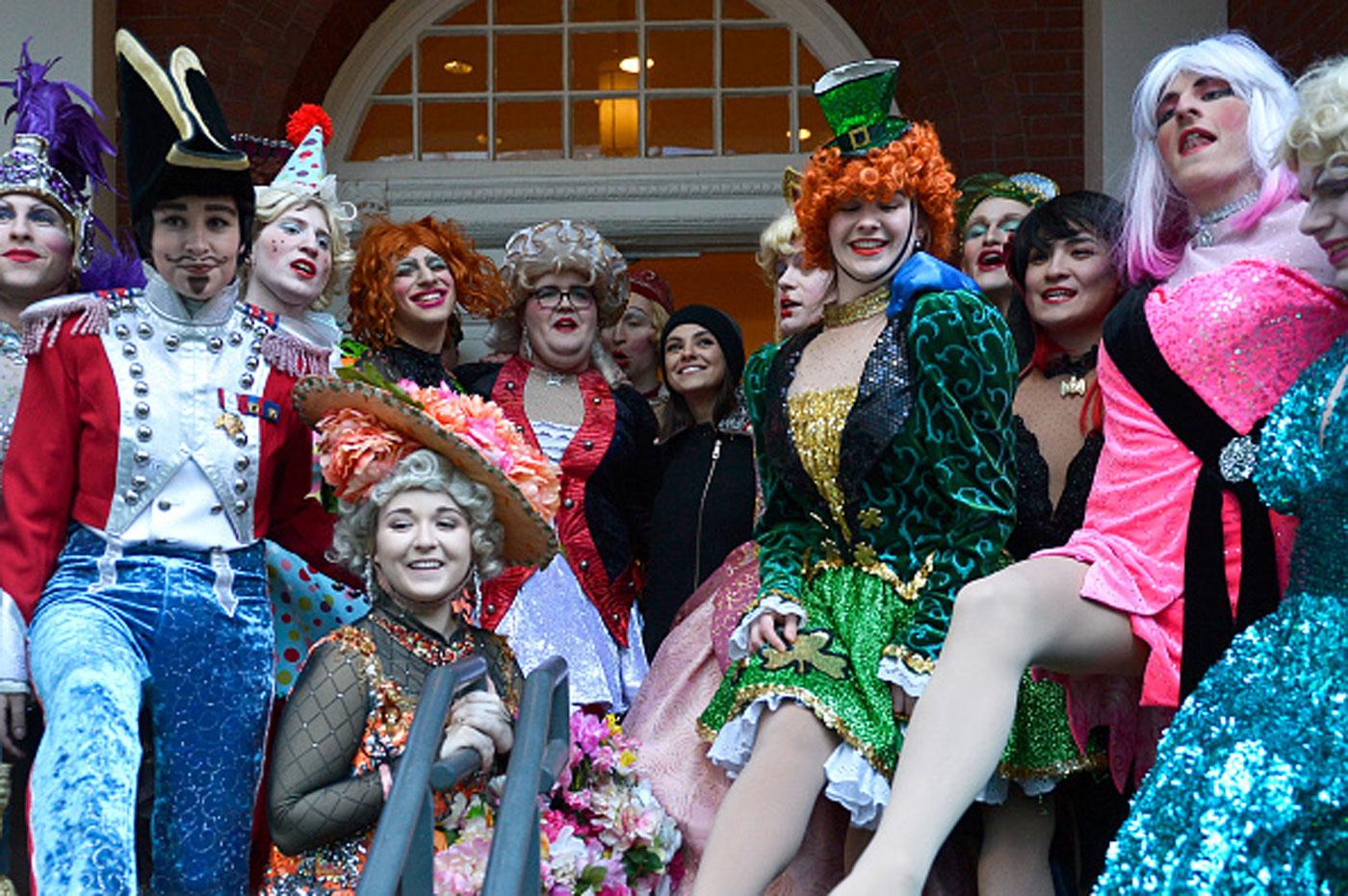 The group enjoyed a special lunch at the Parsnip Restaurant & Lounge. "She was very passionate, confident, and smart," a restaurant insider told People.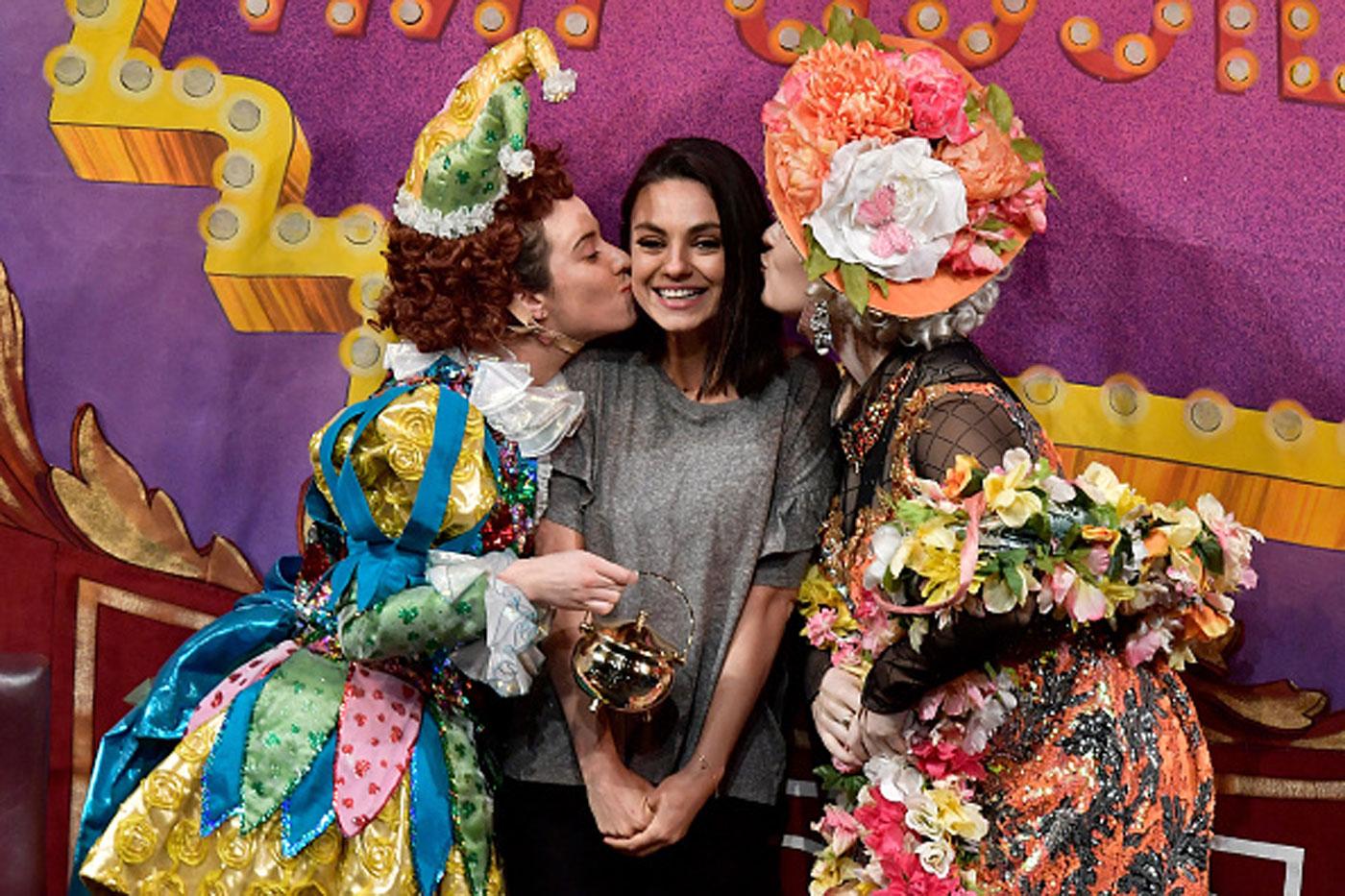 Amidst all the celebration, Mila addressed the controversy of the group not accepting women until recently, saying she was "honored" to be named woman of the year "during the year of change" for the group.
Article continues below advertisement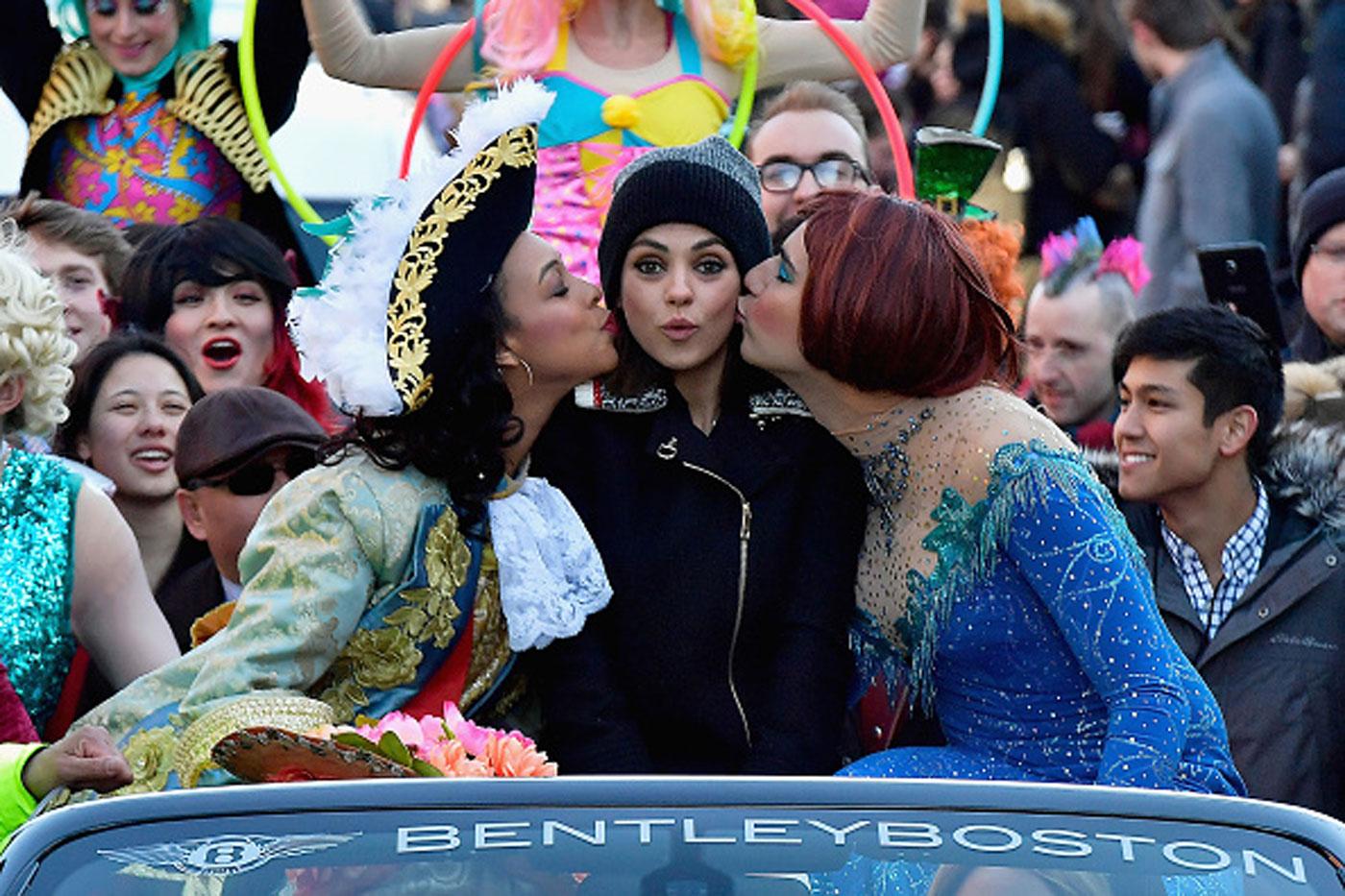 "I think its happening. I think that putting women in a higher position in the workplace will change the world," she said. "It's been statistically proven. As long as we keep moving forward with that as our no. 1 position, then everything will happen."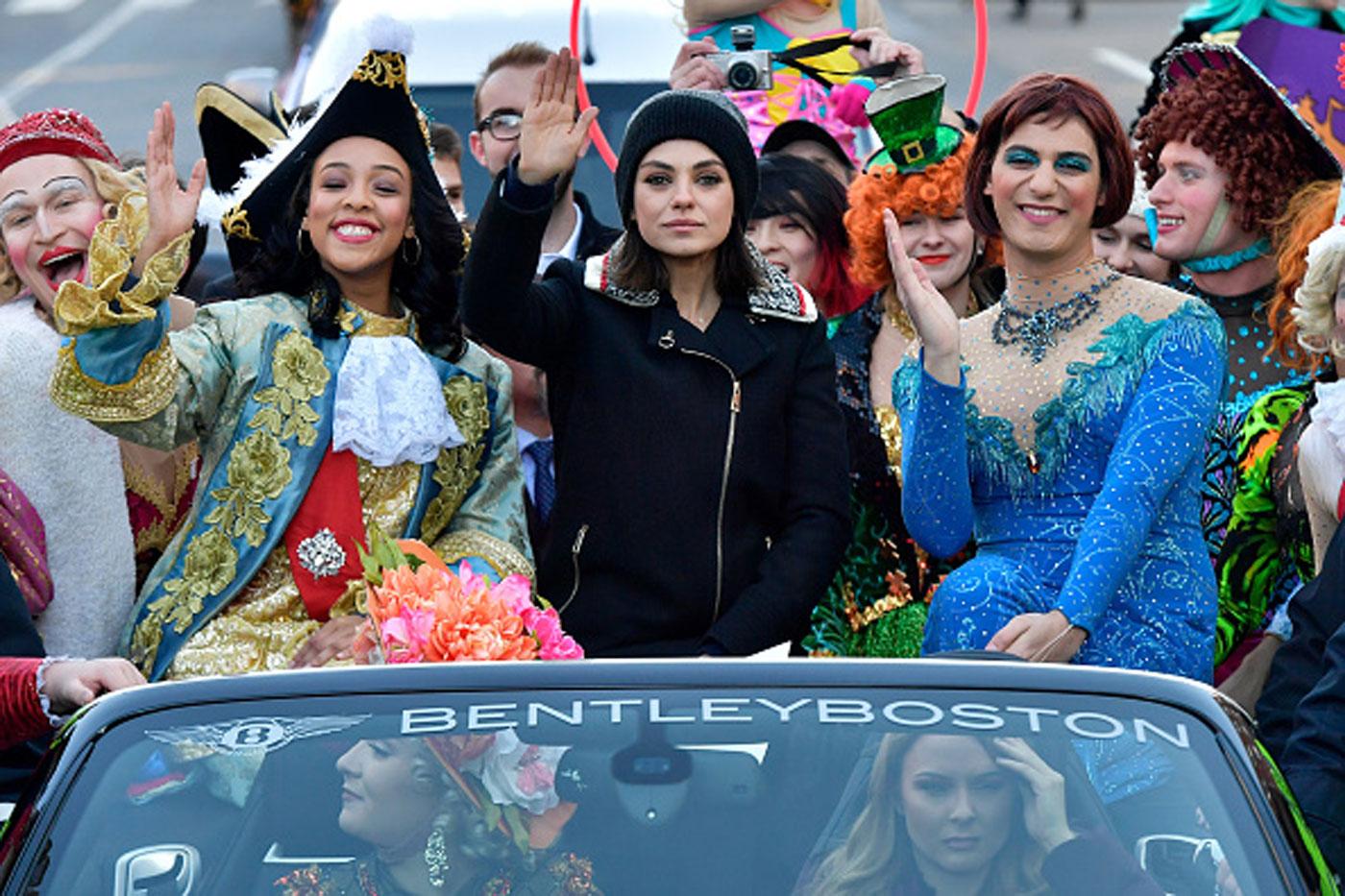 What do you think about Mila accepting Women of the Year from the theatre troupe? Let us know in the comments!