PHOTOS
Major Bling! Miley Cyrus Reveals Her Engagement Ring While Courtside!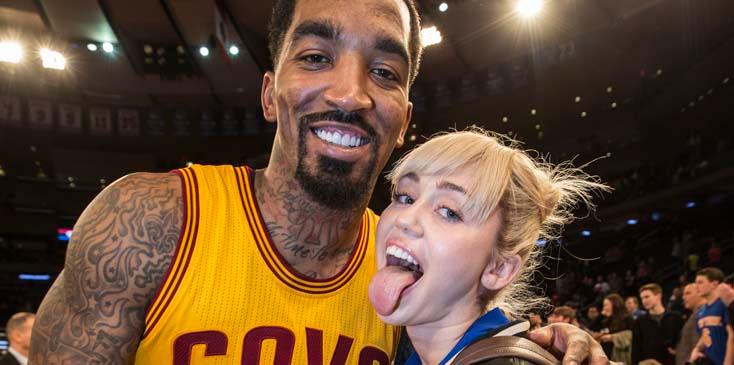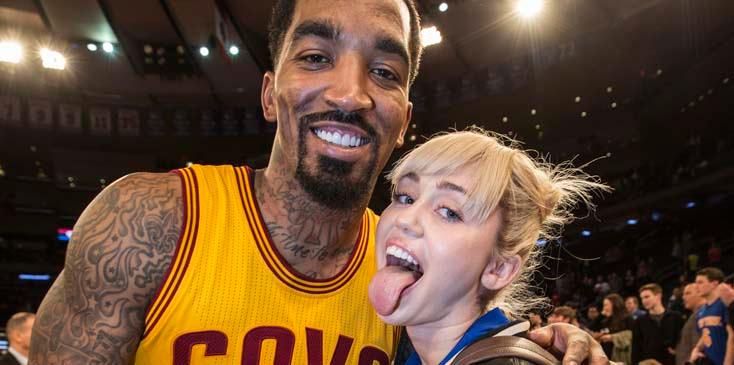 Miley Cyrus was spotted showing off a huge engagement ring while watching the Knicks versus Cavaliers game at Madison Square Garden alongside her mother and sister!
Article continues below advertisement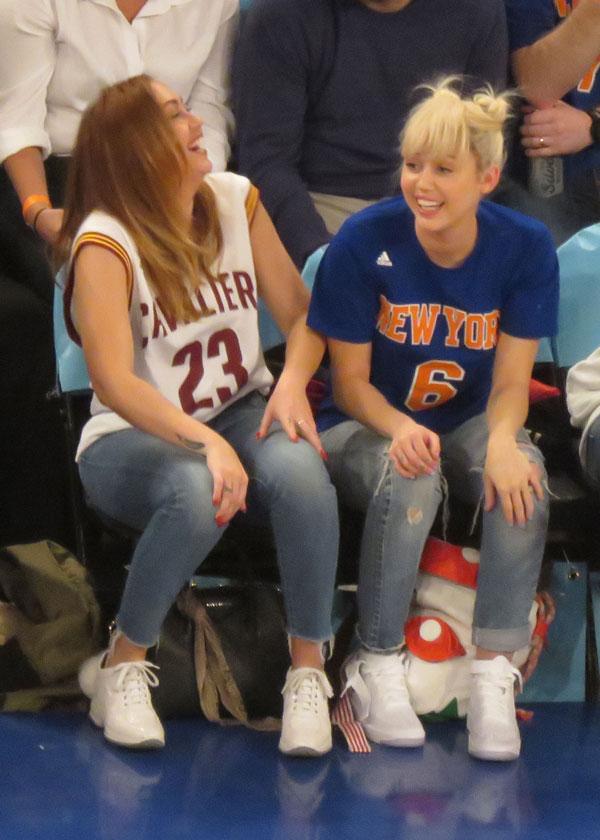 During the sporty outing, she walked arm in arm with her sister Brandi, and had a big smile on her face and rocked cute buns as she sat courtside.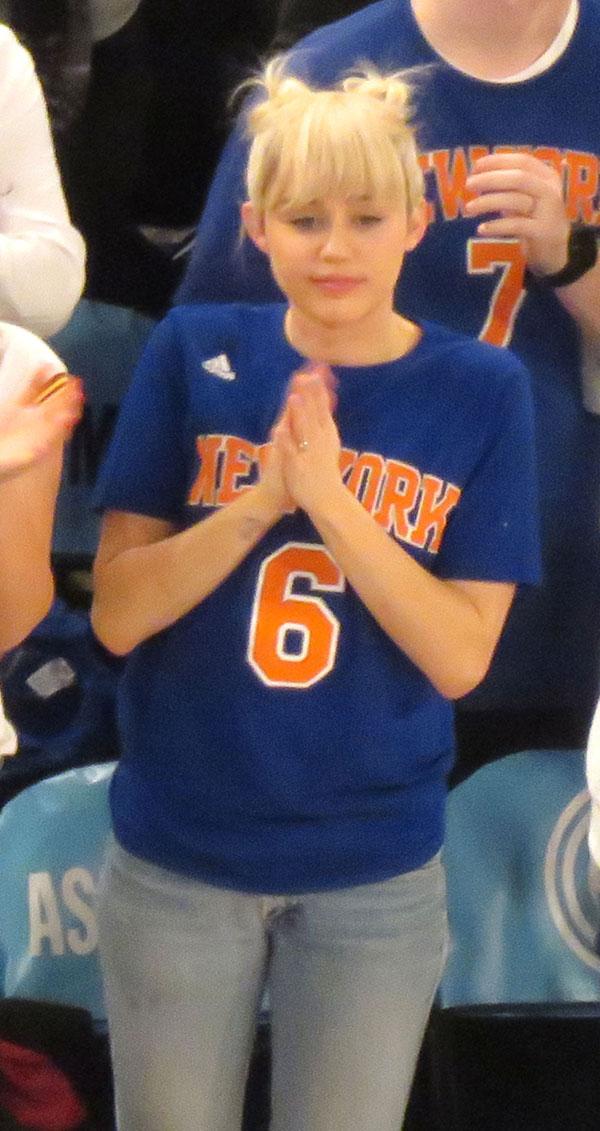 The 23-year-old is clearly loving life these days, and we do not blame her, considering earlier this year she reunited with her ex-fiancé Liam Hemsworth. What a lucky lady!
Article continues below advertisement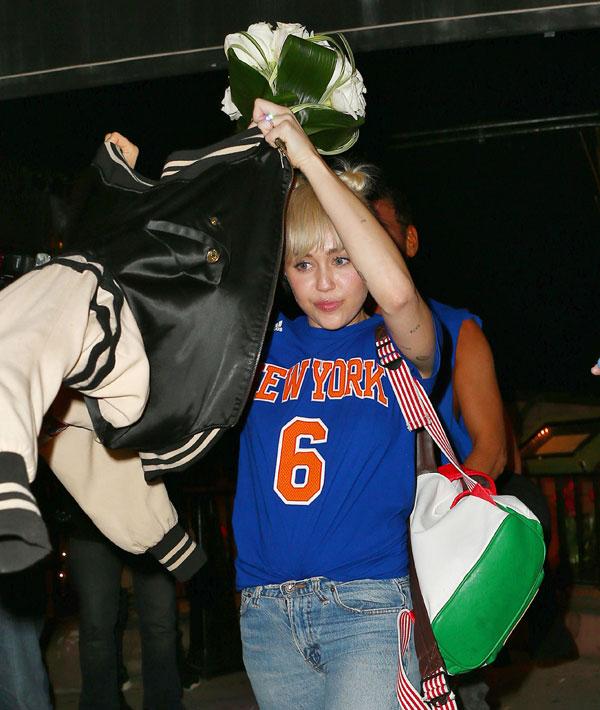 The two first got engaged in 2012 but then split a year later. It didn't look like they would reunite, but clearly, Miley did something right.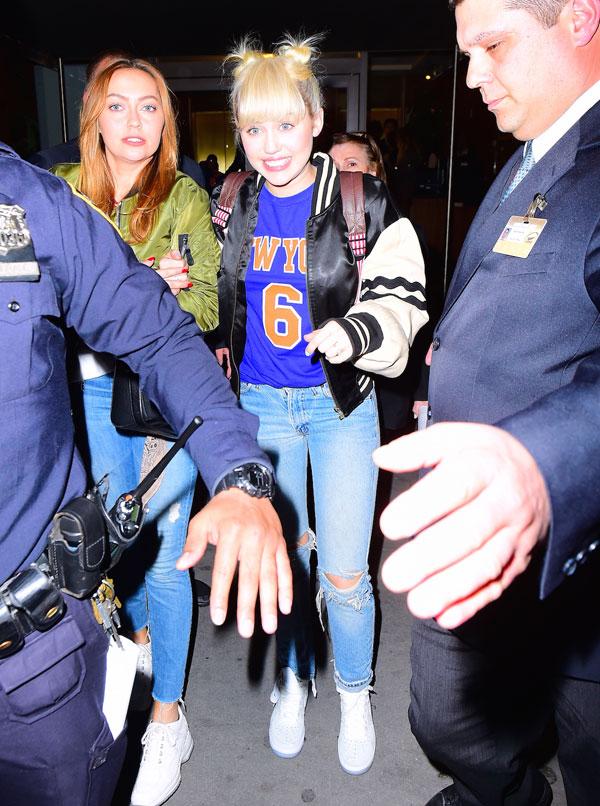 And apparently, she doesn't mind spending time in the kitchen—that just may be the key! A source told Us Magazine that she's "been cooking and cleaning for Liam, waiting on him hand and foot" during her time at his Malibu mansion.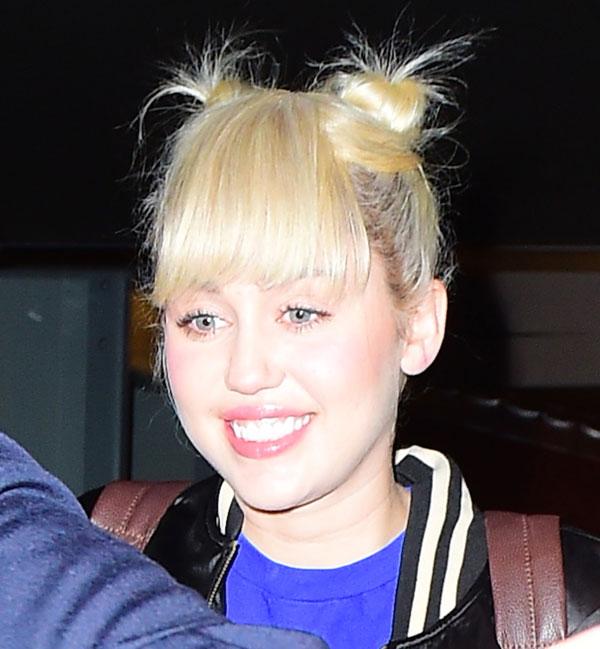 What are your thoughts on Miley's outing with her family? Let us know in the comments section.