PHOTOS
Starbucks Arrest Victims Speak Out On 'Good Morning America'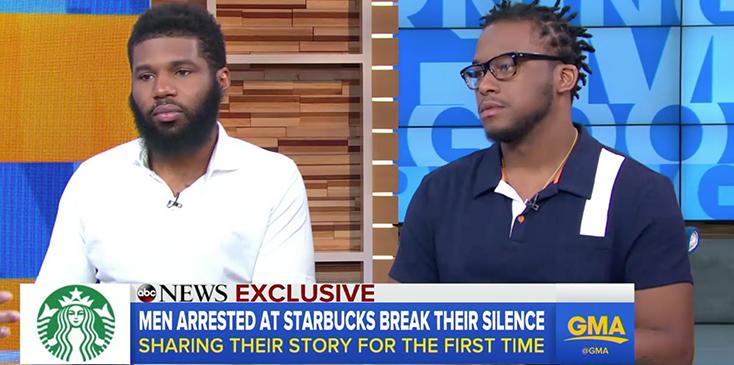 Article continues below advertisement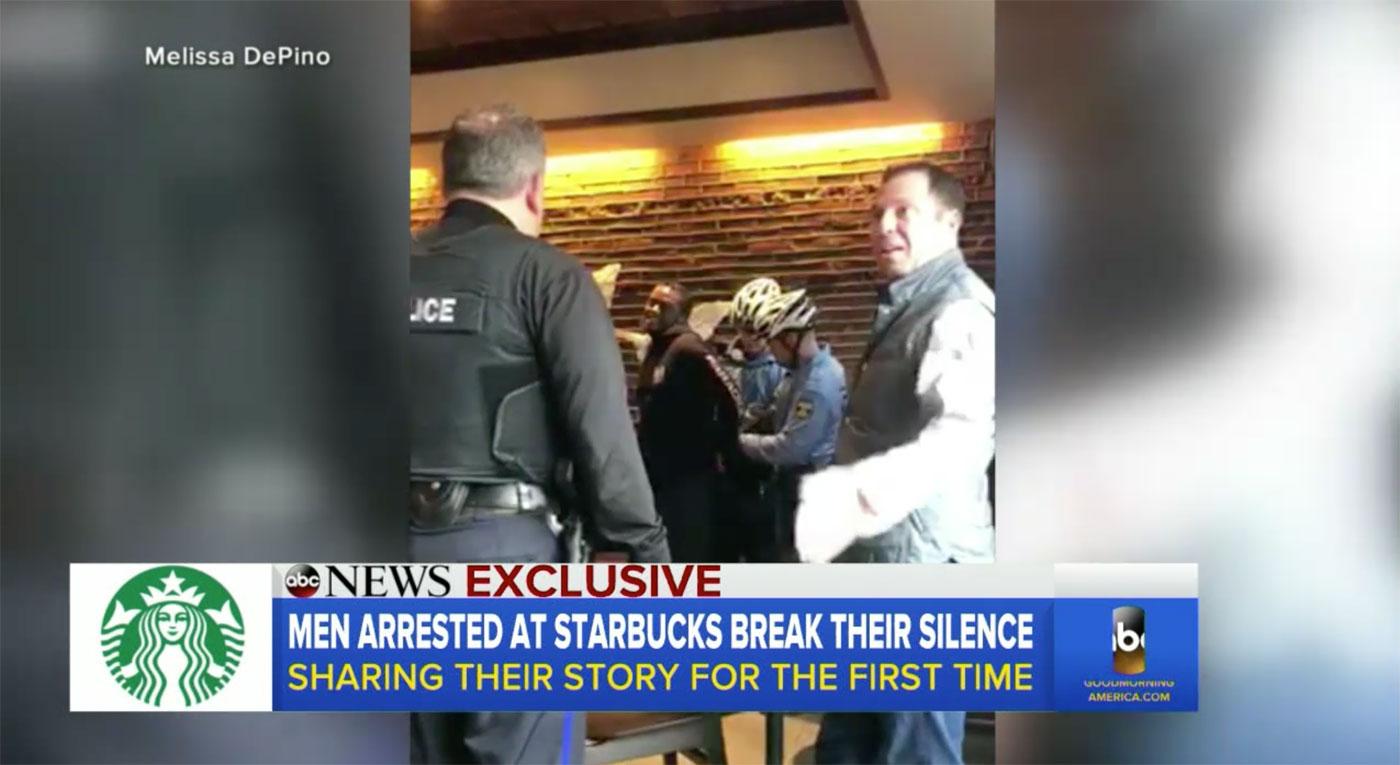 Rashon and Donte were at the coffee shop for a business meeting when they were arrested for trespassing. Video of the arrest went viral, sparking protests and boycotts throughout the country.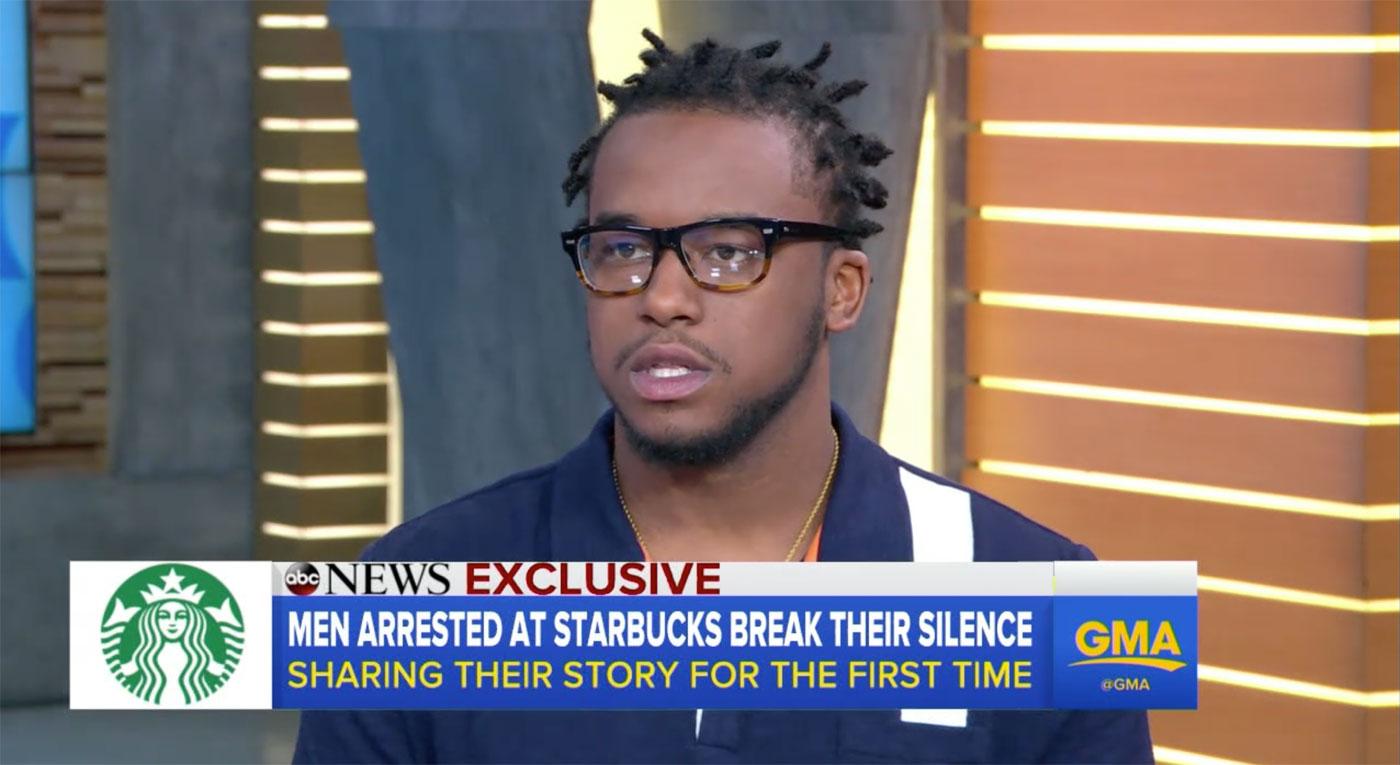 Rashon told GMA's Robin Roberts that he asked to use the restroom "immediately" upon entering the Starbucks and was told it was for paying customers only. Donte then walked Robin through the incident again, explaining that they were arrested about two minutes after arriving.
Article continues below advertisement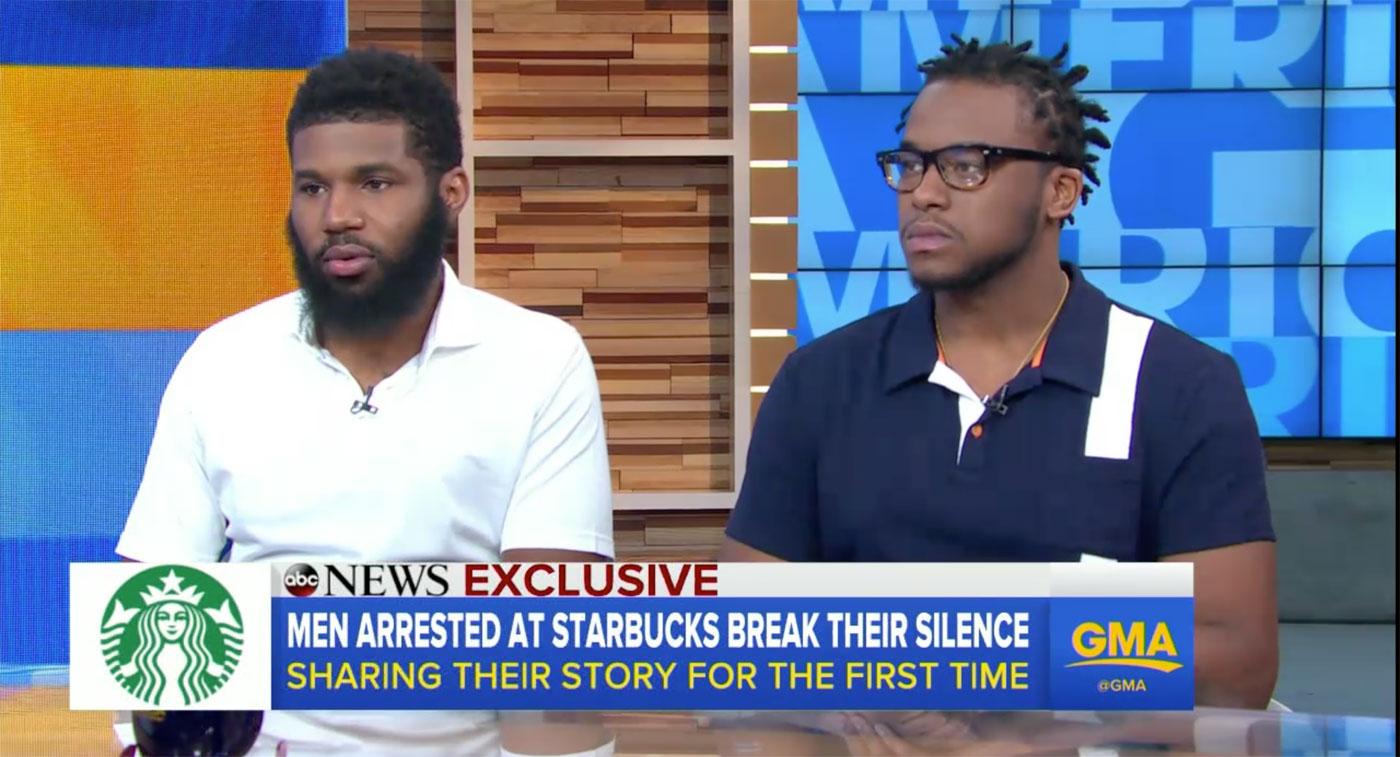 The two men were in shock when police arrived ten minutes prior to their scheduled meeting. "It couldn't be for us," Donte said of his initial shock. "We weren't read any rights, nothing. Just double-lock handcuffs behind our back and escorted out and put into a squad car."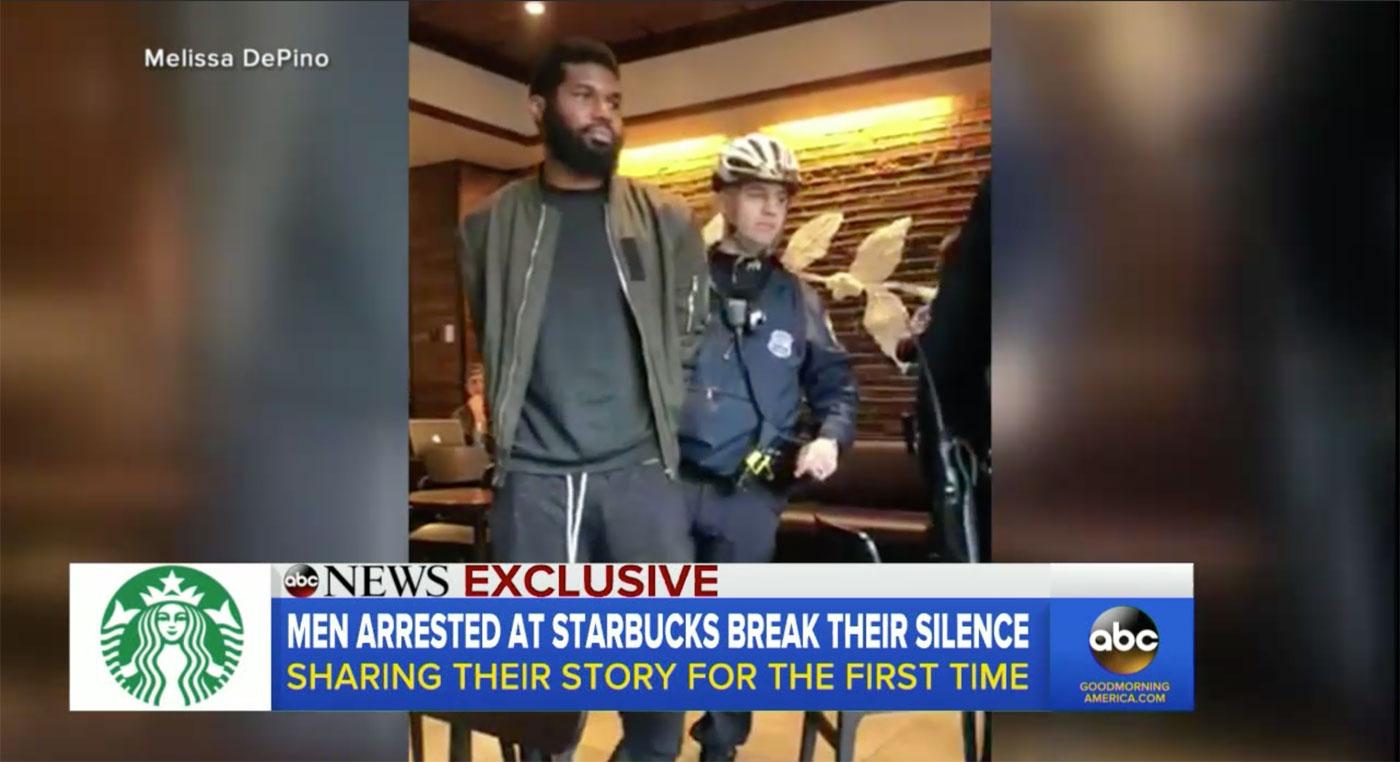 When asked about breaking Starbucks' rules, Donte said, "Rules are rules, but what's right is right and what's wrong is wrong, in any situation."
Article continues below advertisement
Donte concluded the interview by saying that he wanted "for a young man or young men to not be traumatized by this, and instead motivated, inspired."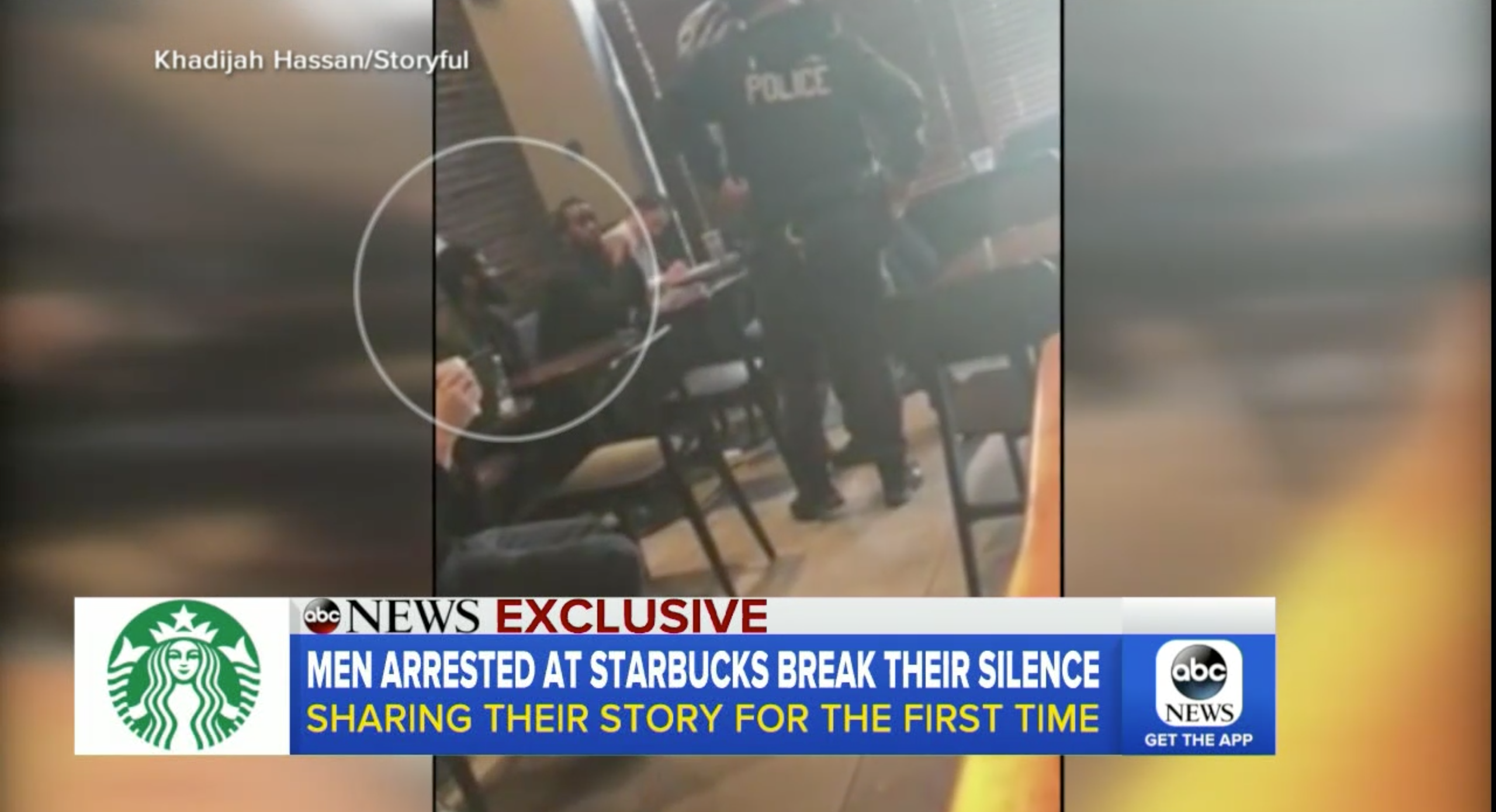 What do you think about Donte and Rashon's arrest? Let us know in the comments.