PHOTOS
Cher Rocks A Metallic Bustier And Bold Headpieces While On Tour In Australia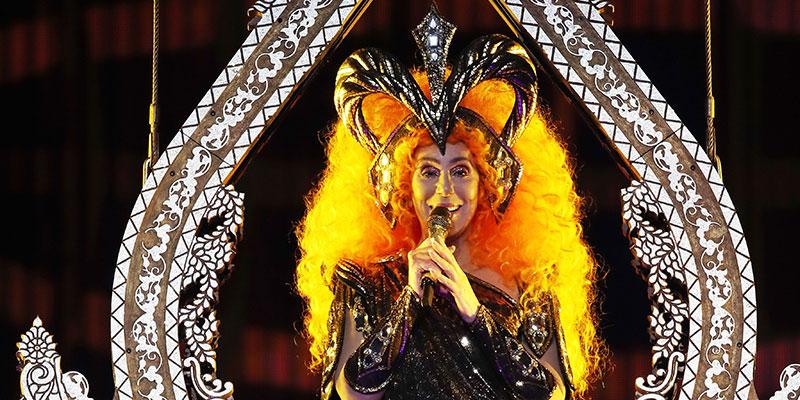 When you're 72-years-old and fabulous—and your name is Cher, you can truly do and wear ANYTHING your heart desires. That's just what the music icon proved throughout her Wednesday night concert in Melbourne. Read on for the latest.
Article continues below advertisement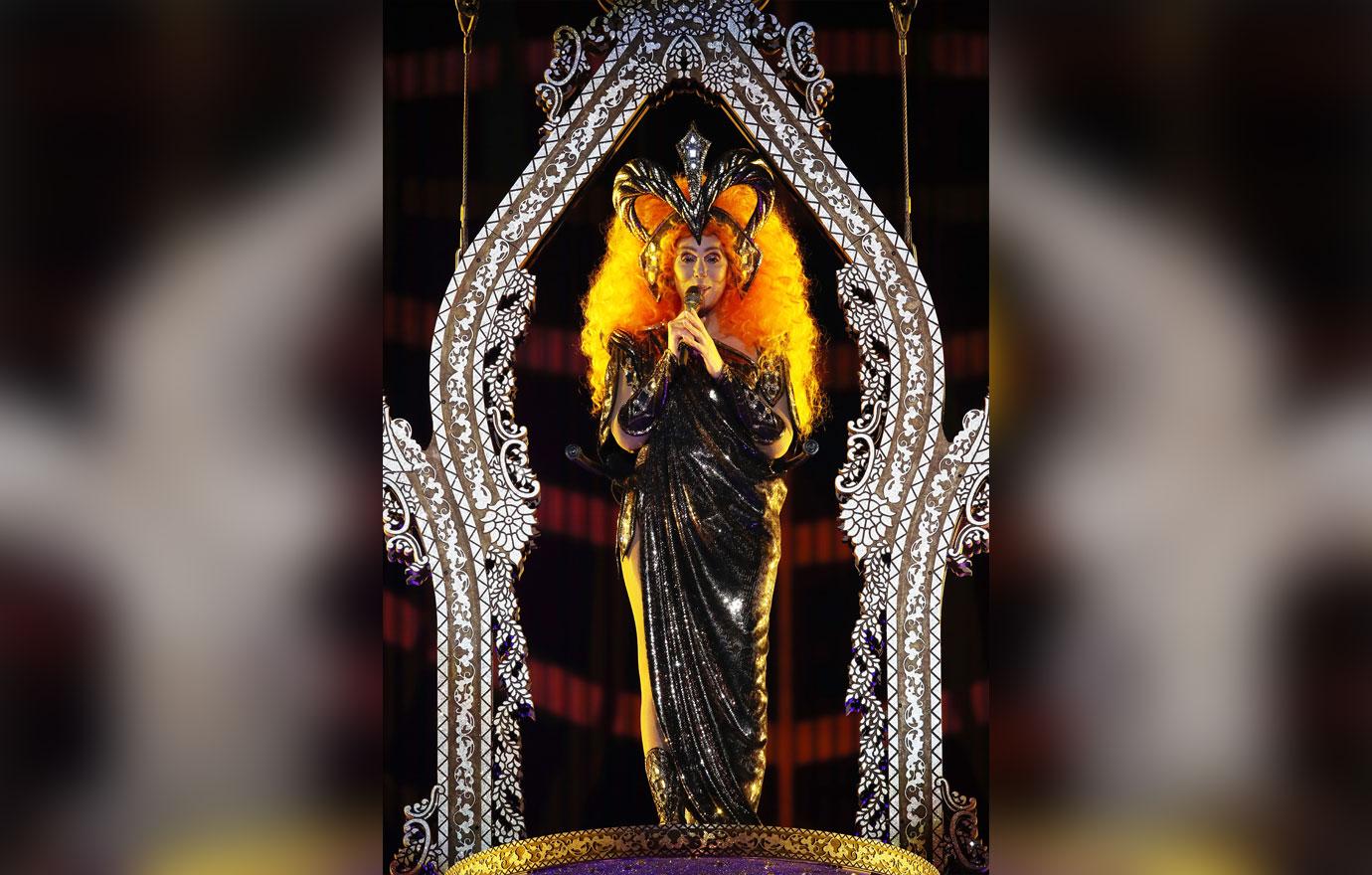 Only Cher would emerge from a silver-plated entryway on stage rocking big orange hair a long metallic cape dress and a heavy headpiece.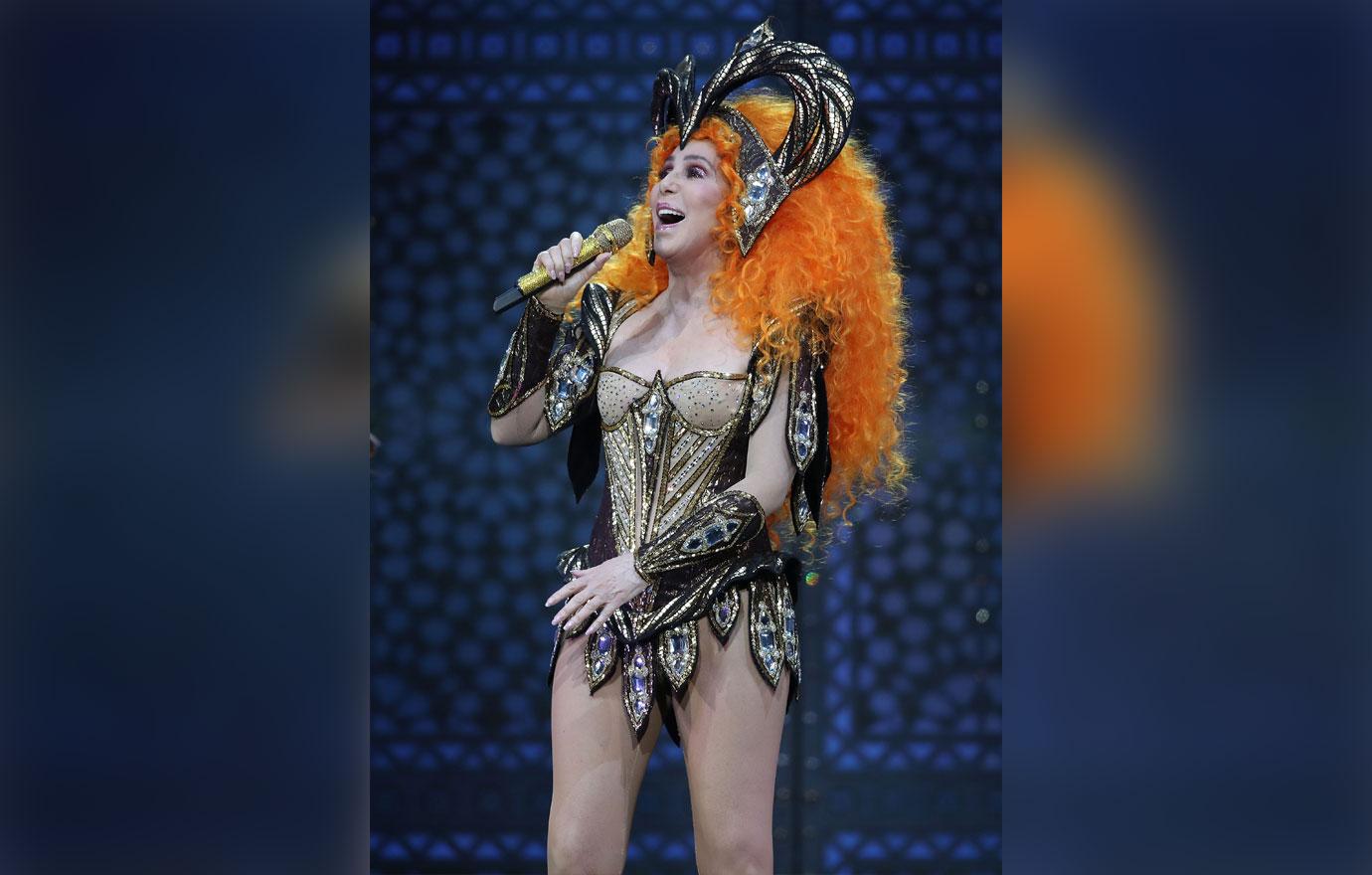 The "If I Could Turn Back Time" singer immediately gave her audience an eyeful as she rocked the crowd in Australia during her "Here We Go Again" Tour.
Article continues below advertisement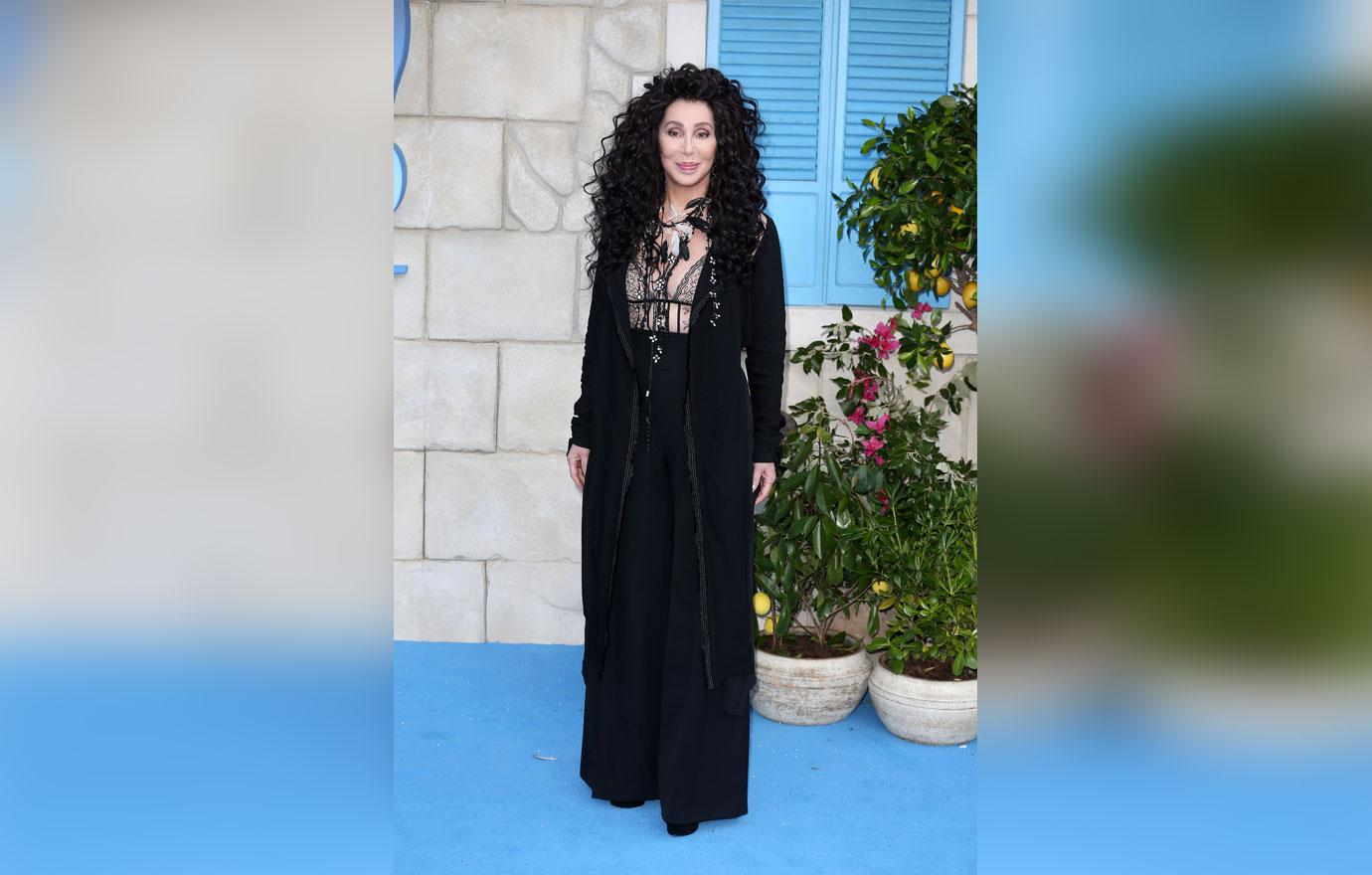 It was the latest stop on her amazing comeback tour that began earlier this year with her brief but memorable role in the Mamma Mia sequel, her first film appearance in eight years.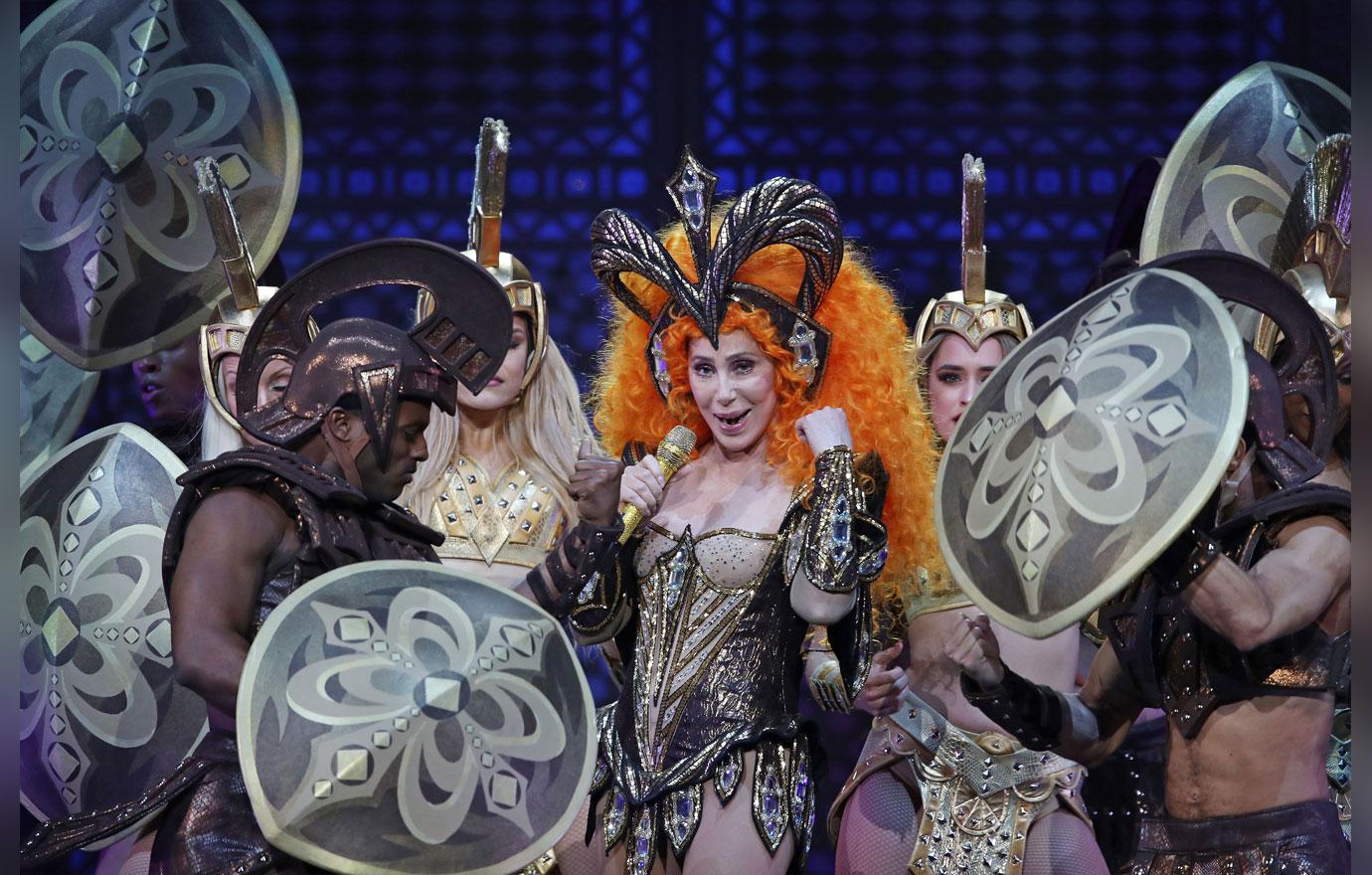 But on Wednesday, October 3, she was back in concert as she picked up right where she left her adoring fans off years ago—in skimpy attire and theatrical stage pieces. She even had her own army of men and women toting shields and similarly shimmery costumes.
Article continues below advertisement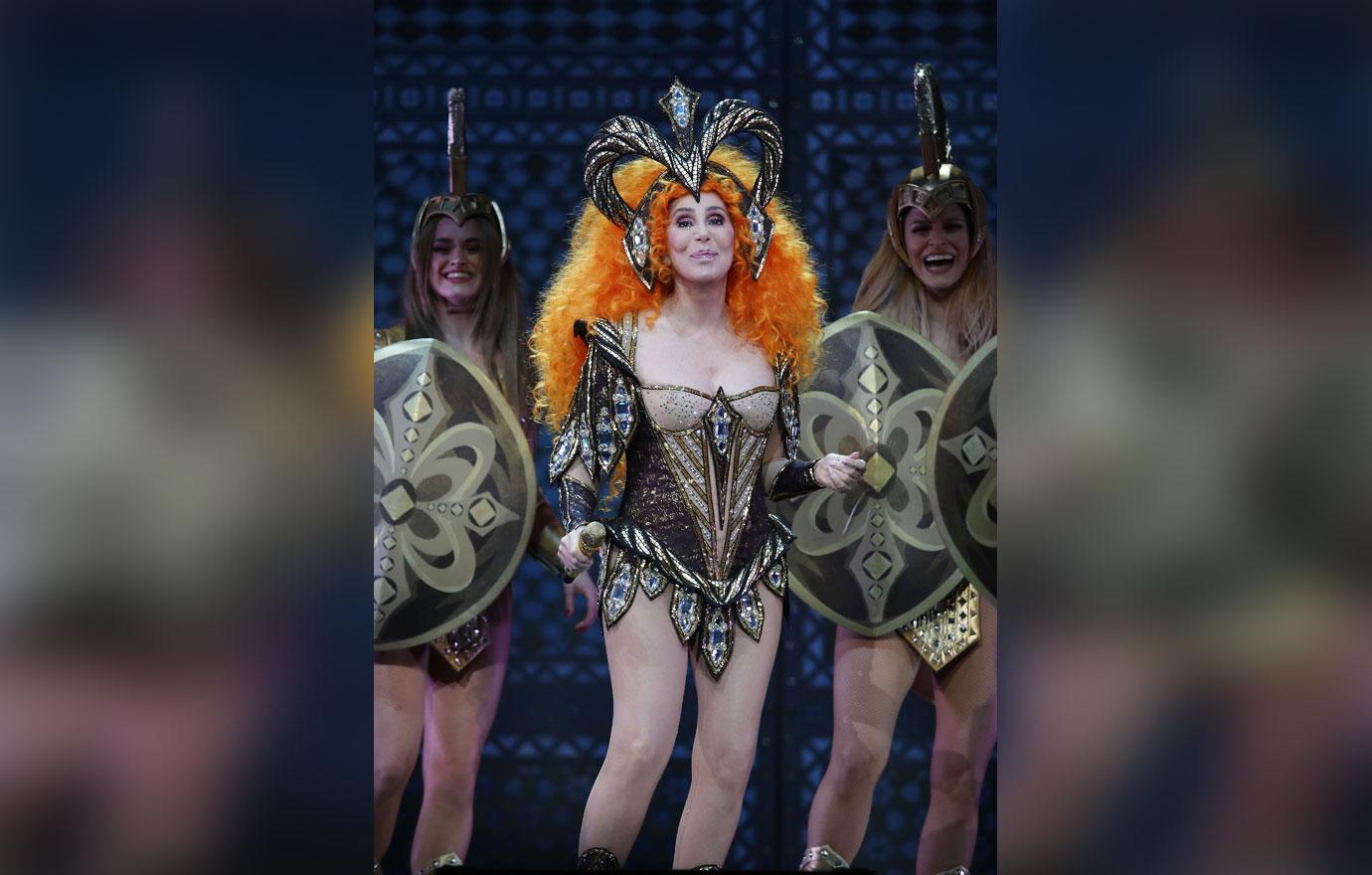 Cher was smiling ear to ear as she strutted around the stage, later shedding the cape to reveal a semi-sheer, metallic bustier.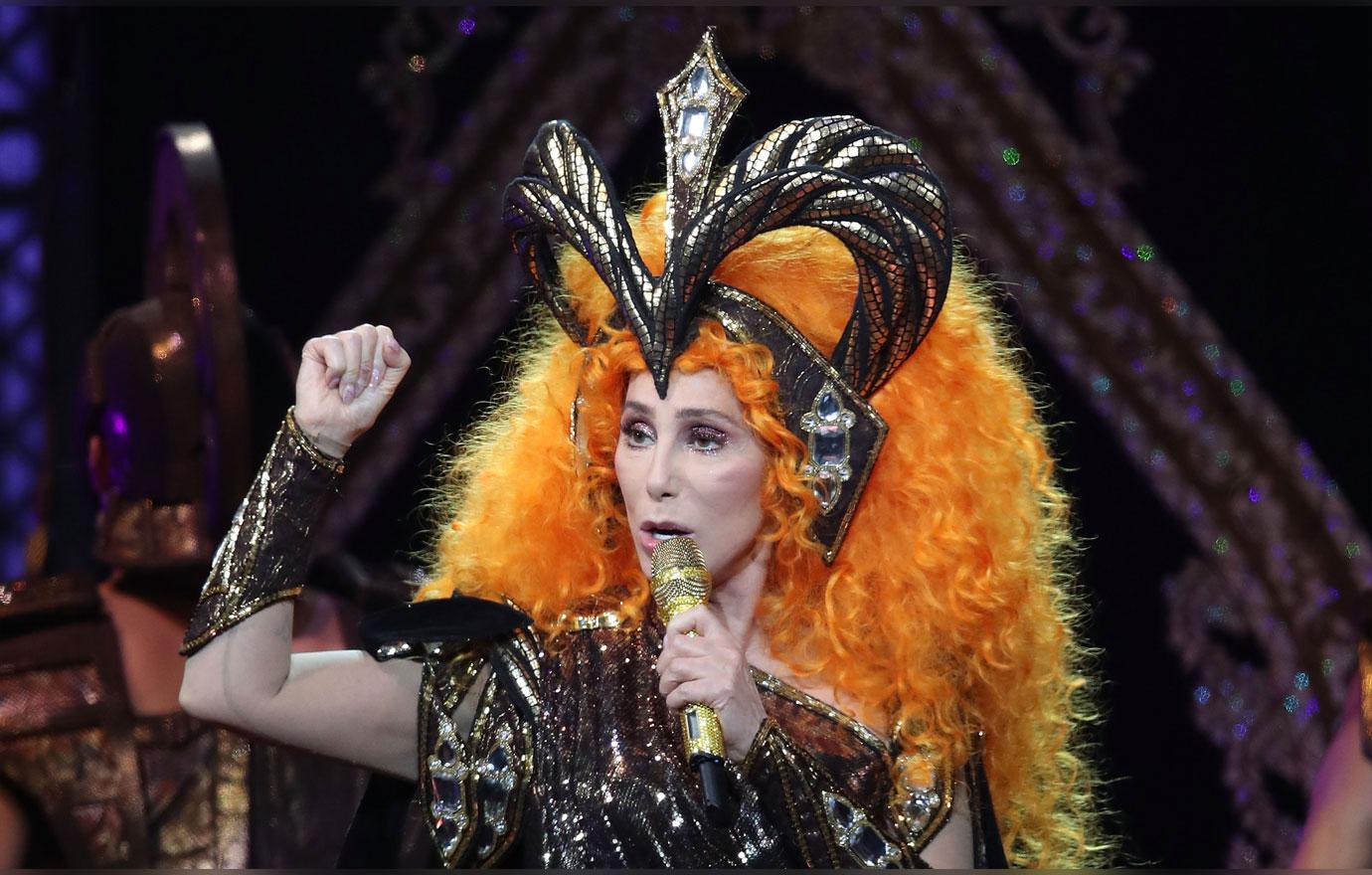 What do you think about Cher's bold concert costumes in Melbourne? Sound off in the comments!