PHOTOS
Pregnant Meghan Markle Greets Queen Elizabeth II With Two Curtsies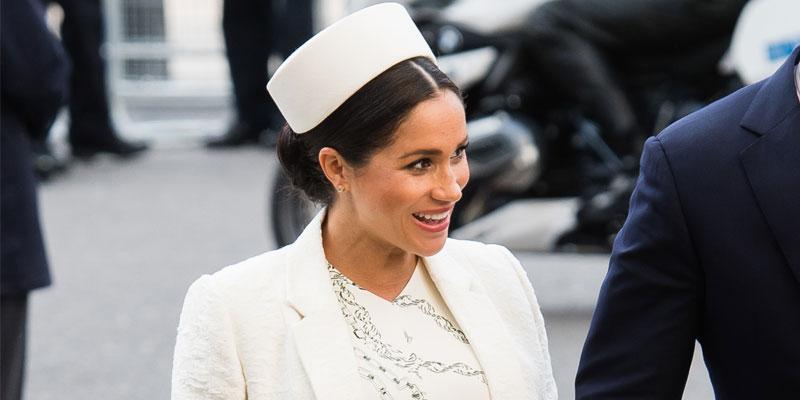 Article continues below advertisement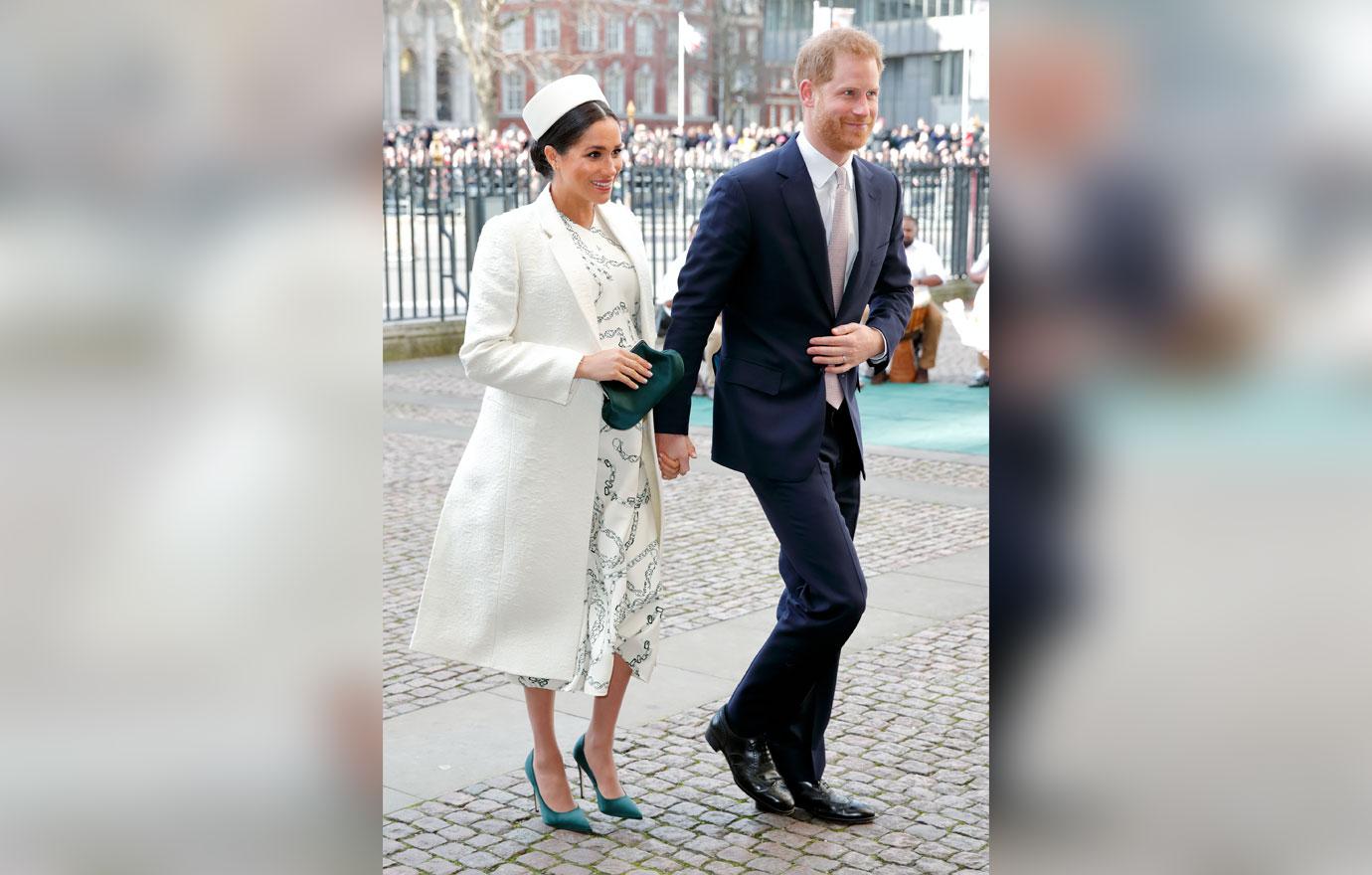 Meghan, 37, looked stunning in a white ensemble which included a matching white hat and emerald green heels. Harry, 34, was all smiles as he escorted his wife into the Westminster Abbey church on March 11, wearing a navy blue suit and a light pink tie.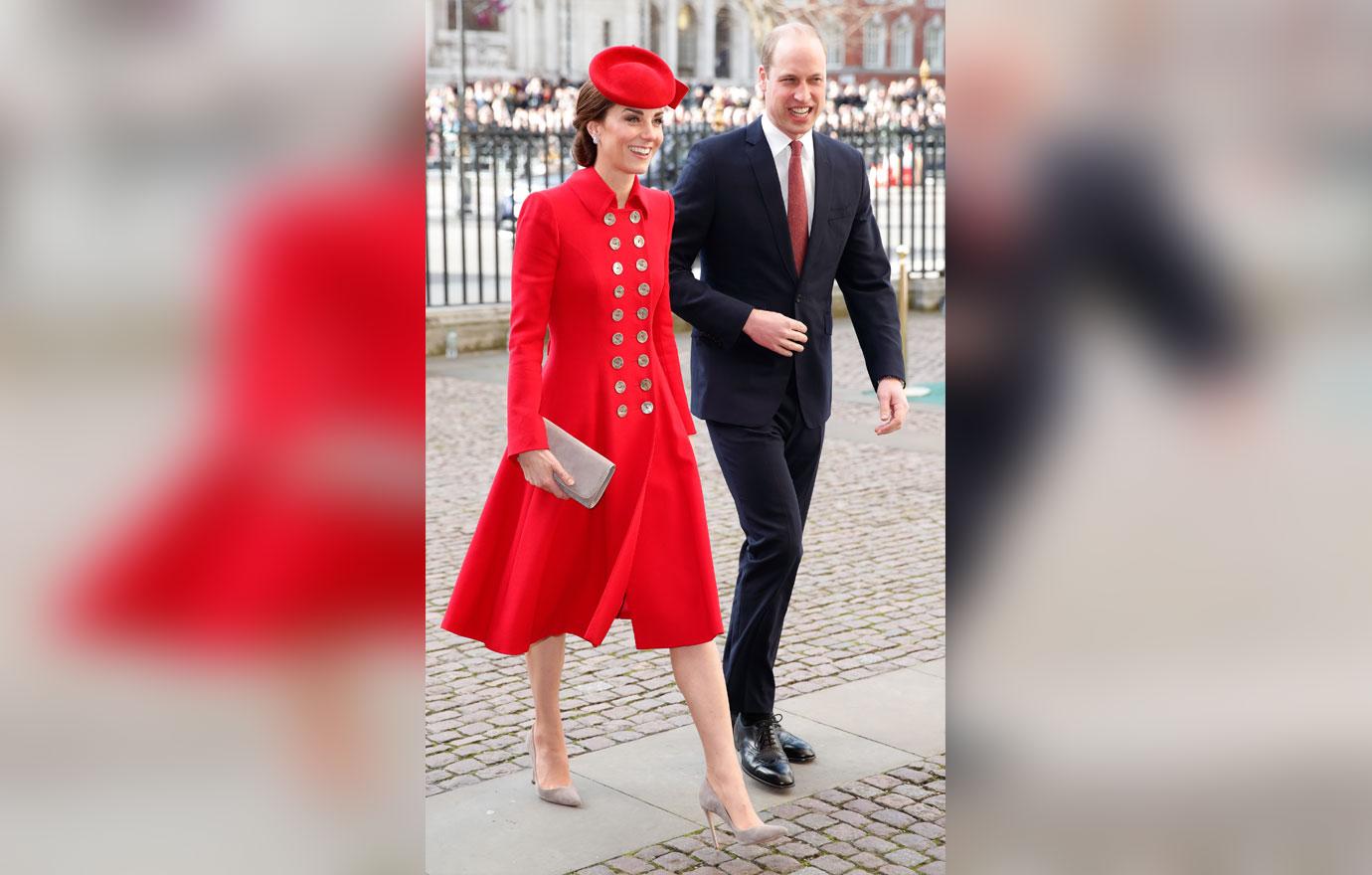 Kate, 37, wore a fashionable red dress coat, a matching hat and grey suede stilettos. William, 36, opted to wear a black suit and a red tie.
Article continues below advertisement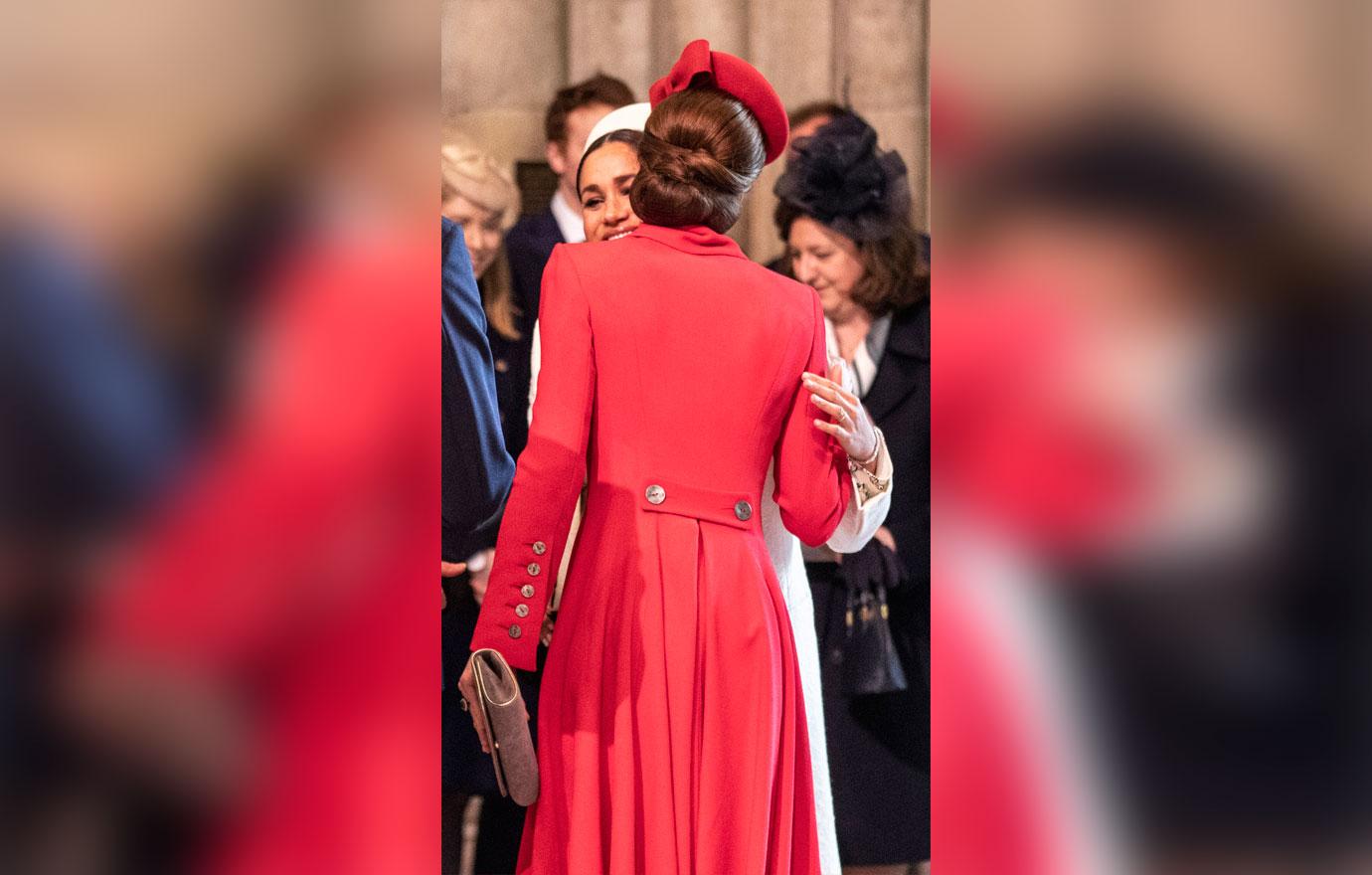 While making their way inside, both Duchesses were seen greeting each other with a kiss on the cheek while the royal brothers shook hands.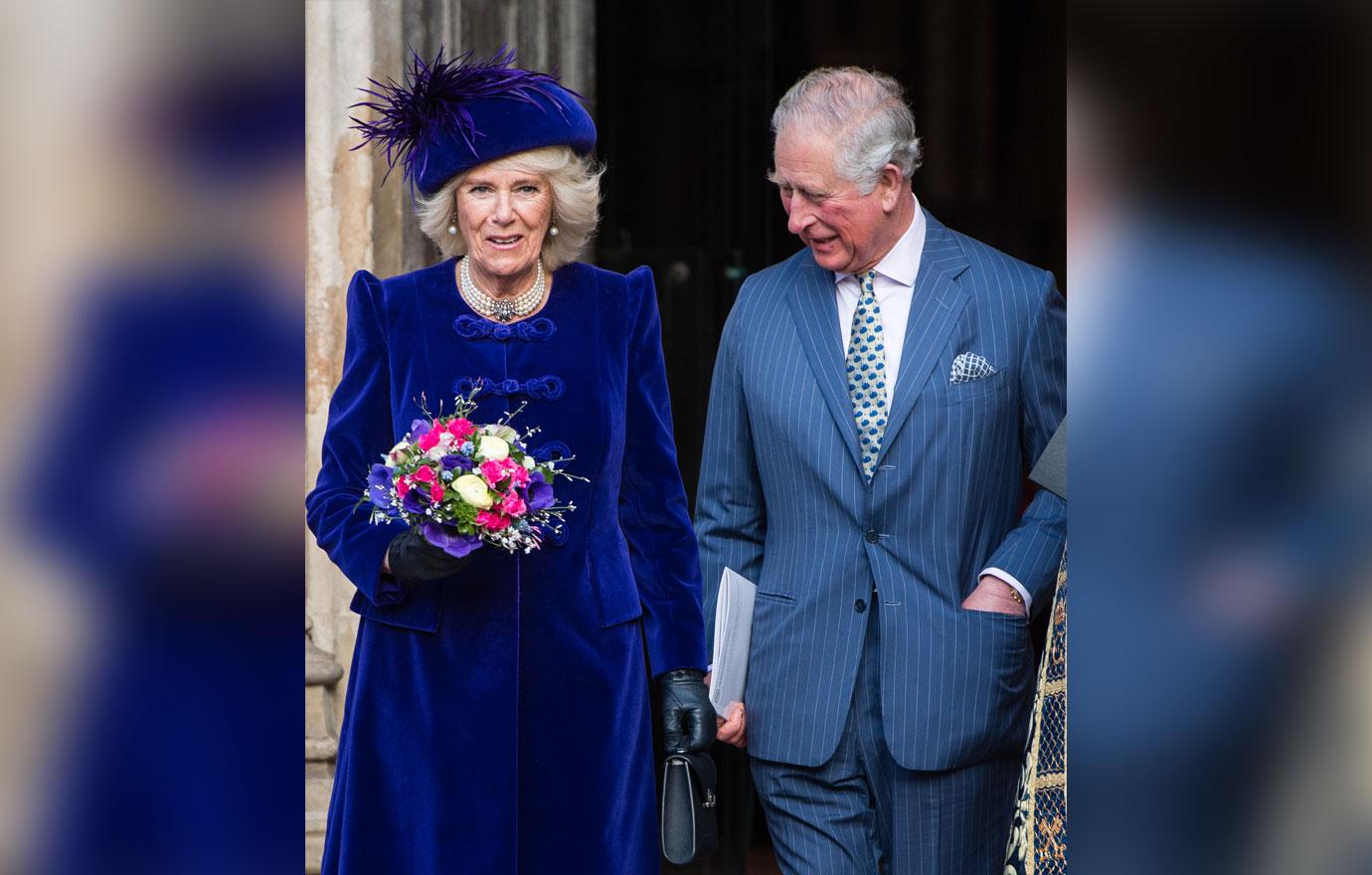 Officially becoming a part of the family since April 2011 and dating William many years before that, Kate greeted Prince Charles with a double kiss on the cheek while Meghan first dipped to a curtsey and then gave him a friendly kiss on the cheek.
Article continues below advertisement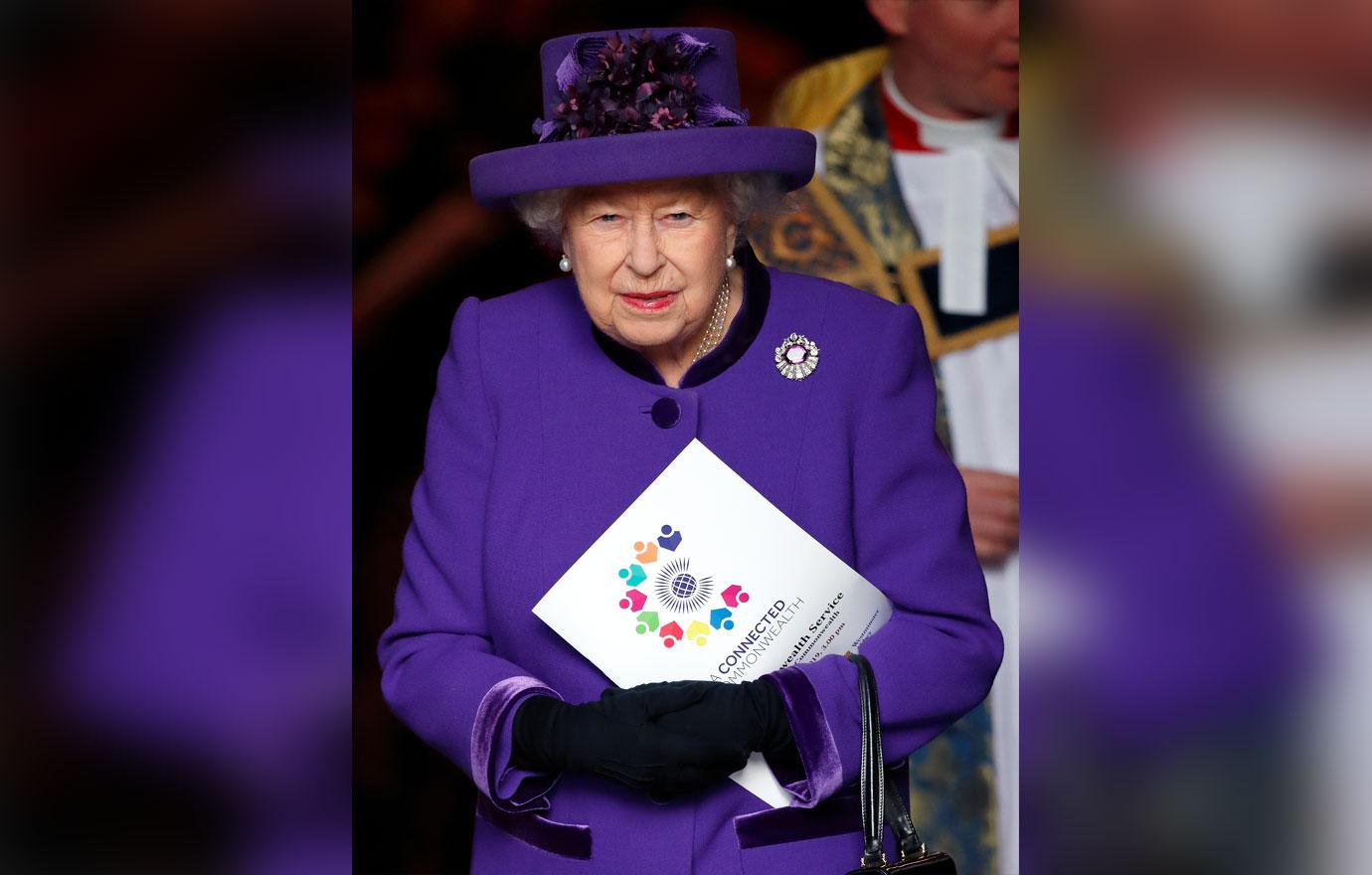 And while Kate was a bit more casual with her father-in-law, once the Queen walked into the church, Kate, Meghan and Camilla Shand all greeted the 92-year-old with a proper curtsey. They bowed again while the monarch said hello to guests.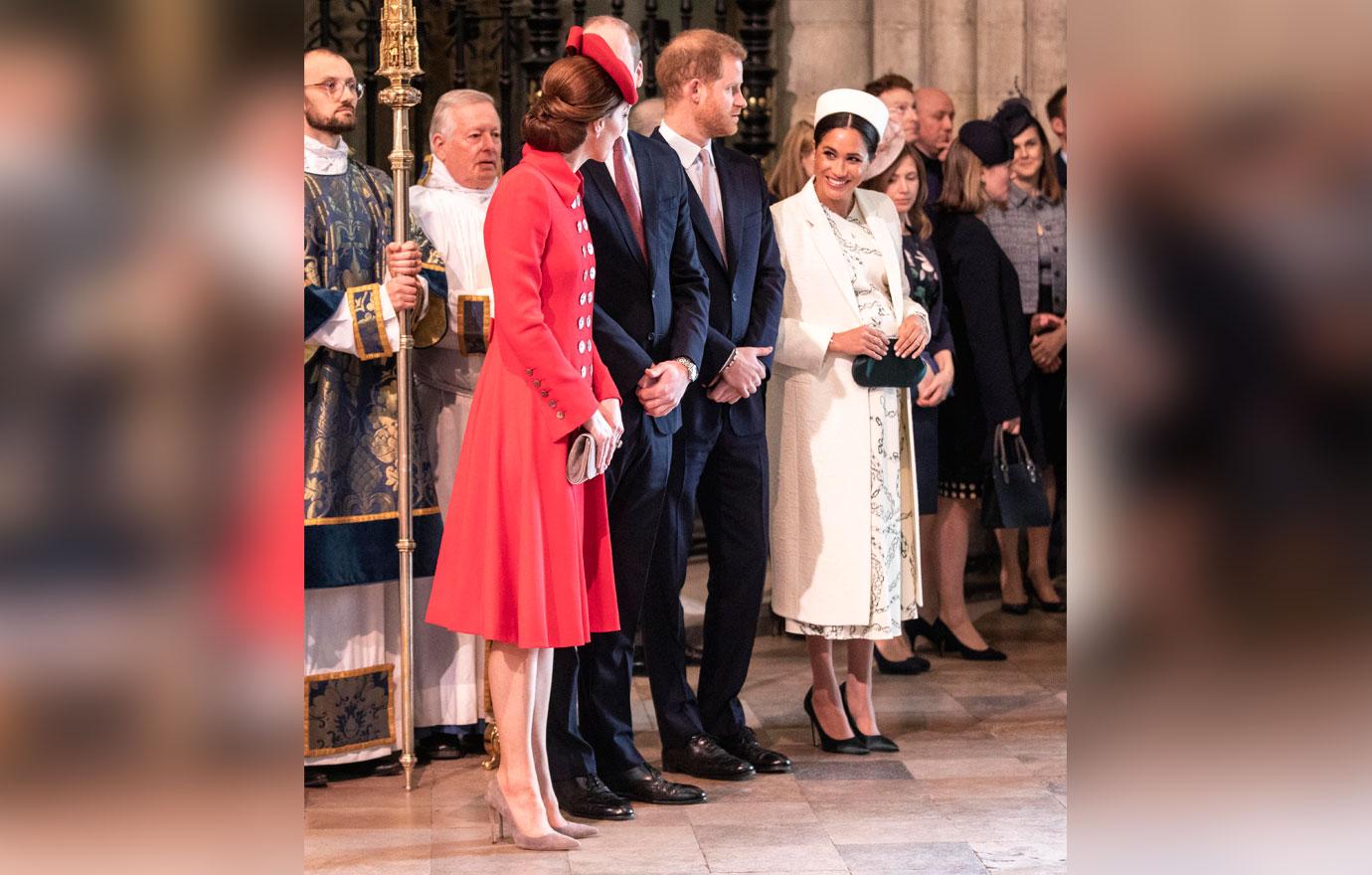 "There is no hard and fast rule about curtsying. There is such a lot of nonsense published about this. There is nothing written down about this, even for members of the royal family. People normally just do what they feel comfortable with," a palace insider told People.
Article continues below advertisement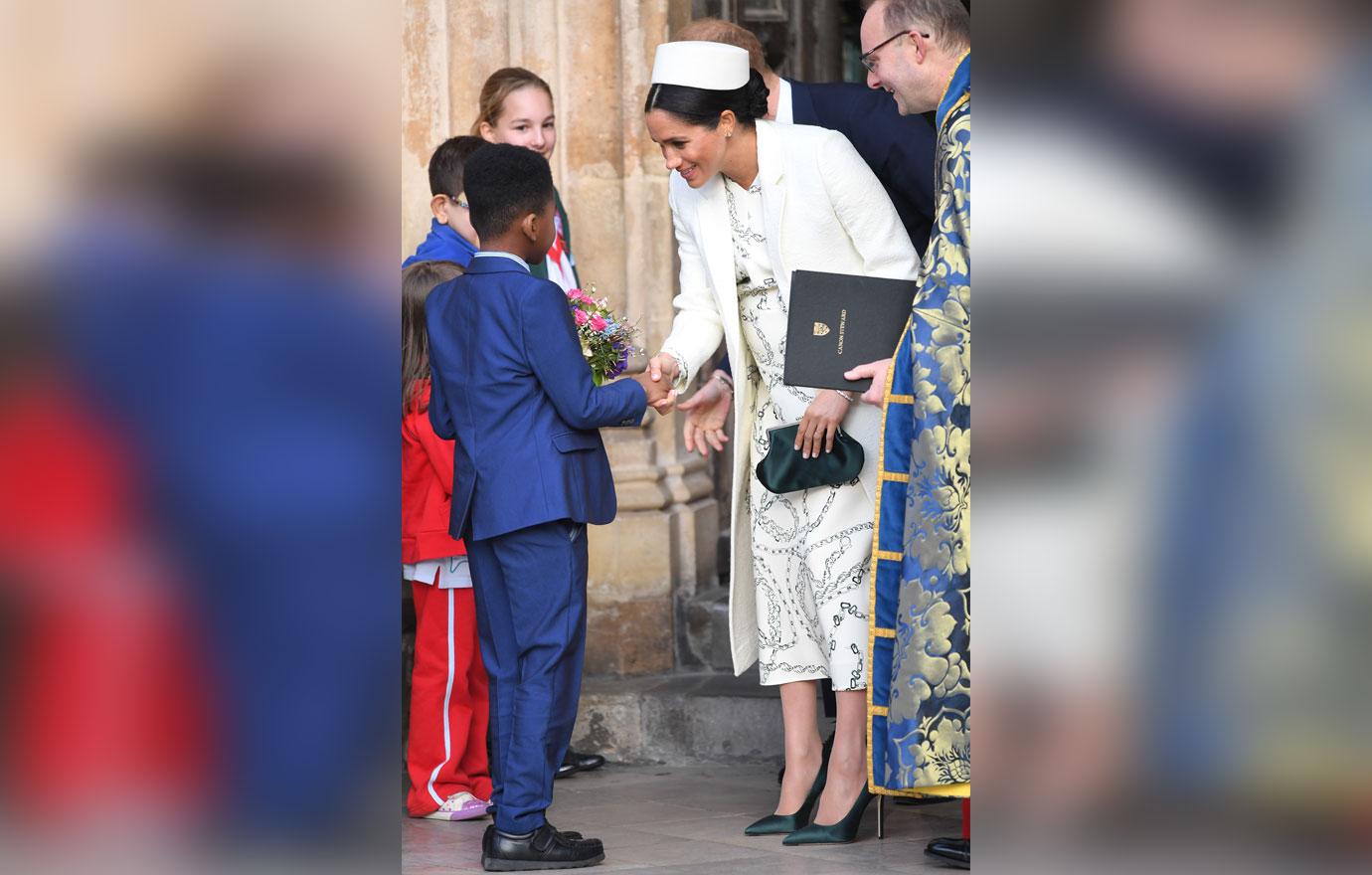 Meghan is reportedly expected to curtsy to the Queen, Prince Philip, Charles and Camilla but a source revealed that "even when a member of the public doesn't curtsy, the Queen doesn't take offense."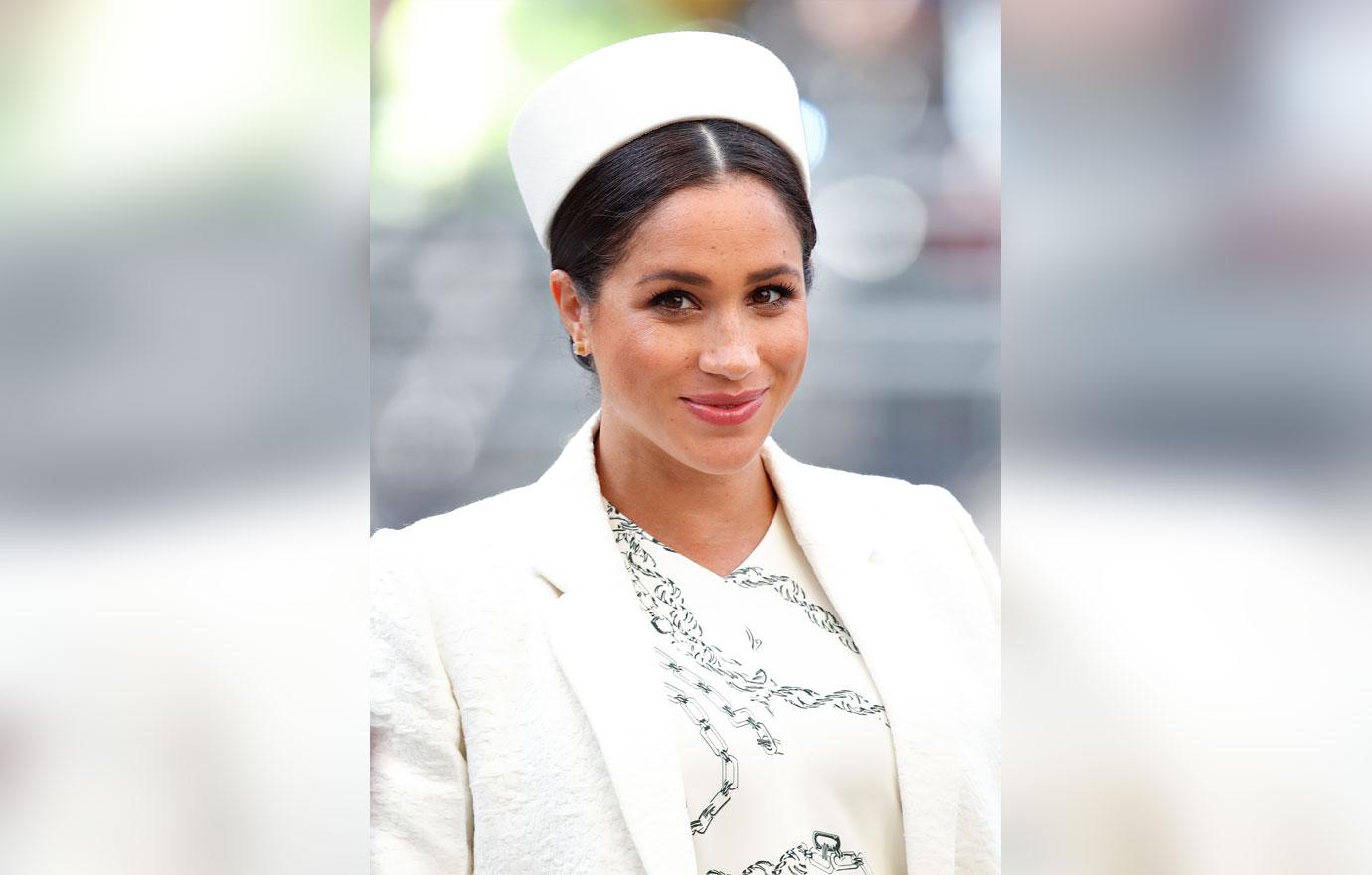 What do you think of Meghan greeting Queen Elizabeth with a curtsey? Let us know in the comments below.