PHOTOS
Slim Shady Is Back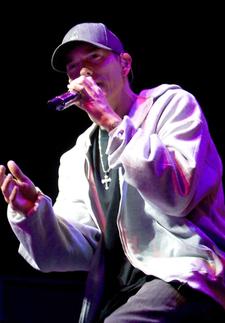 We have to admit -- we kind of thought we'd seen the last of Eminem.
But if the sales of his latest album are anything to go by, we might have to get used to having him around again.
Relapse has sold more copies in its first week than any other release this year, with 608,000 copies flying off the shelves, according to Neilsen SoundScan.
The record may have gotten a boost from the buzz that was generated when Eminem slammed celebs including Kim Kardashian, Jessica Simpson, Tony Romo, Brett Michaels, Samantha Ronson ... well, everyone, basically... on We Made You.
Article continues below advertisement
OK, we'll take him back -- but boys, no more bleach blonde buzz cuts this time around, please!