PHOTOS
Amber Blast Farrah Over 'Cocaine' Use & Drinking 'All Day'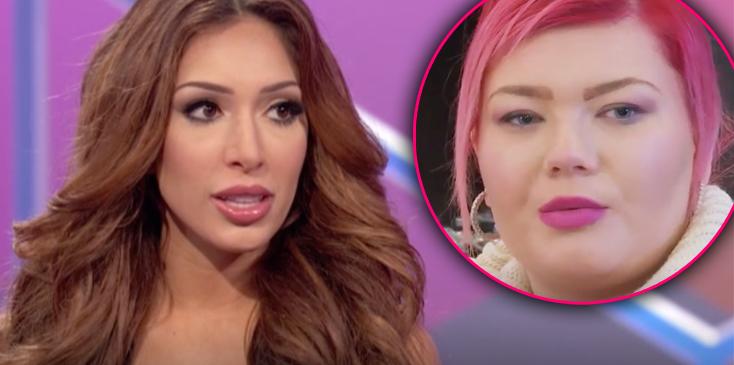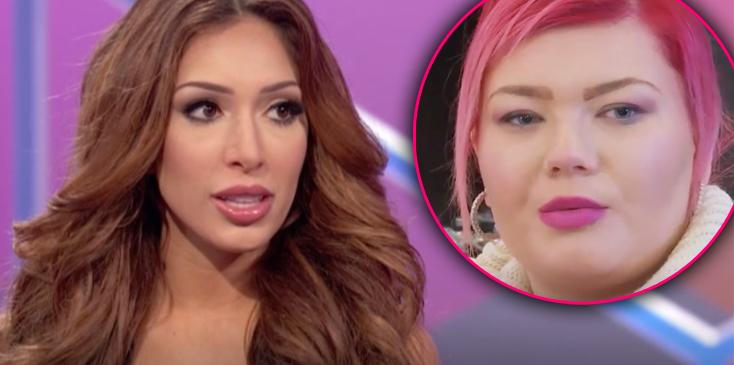 Farrah Abraham and Amber Portwood's feud is back and worse than EVER before! The Teen Mom OG stars hashed out their problems on social media and things got ugly...quick! Farrah and her on-again-off-again boyfriend, Simon Saran, were accused of copying Amber and her fiance, Matt Baier, with their new house flipping hobby.
Article continues below advertisement
The MTV stars shared behind-the-scenes photos from Simon's new web series, Being Simon, which started the social media brawl!
Farrah fired back in the comments after the accusations writing, "First off – we flip in San Fran, 2. I love everyone wealthy or not. B***h hate & watch & take notes so you can make $. Like Amber & Matt wish they could. We do it better then everyone & my friends on HGTV & all networks will agree 2 that – Enjoy!"
Article continues below advertisement
Amber didn't let her co-star's comments slide and wrote back in the comments, "Don't comment on a real woman sweetheart! I gave you family bootcamp lol and I make money on my houses. I don't lose money like your other house." And she didn't stop there! She continued, "This is why you shouldn't do cocaine and drink all the time okay honey," she ripped. "You're forgetting things like you know that guy you met online in NY? Keep it up and I will literally stop all this with one interview and text messages. Don't play with a true Queen sweetheart. Try me!"
The co-stars have been feuding for years, but the last reunion special taping ended their relationship over a physical altercation.
Article continues below advertisement
On the live after show, Amber confessed that she is willing to forgive and forget if Farrah apologizes for her part in the fight. But Farrah turned that down saying, "If I cut somebody out of my life they don't need to be in my life anymore." Yikes!
Are you shocked with the drug confession? Let us know your thoughts in the comments section!