PHOTOS
Flaunt It! Teen Mom Kailyn Lowry Goes Topless After Having Fourth Baby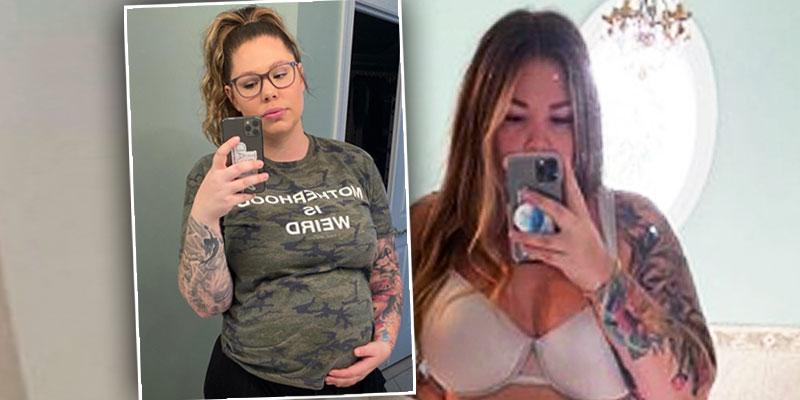 Teen Mom star Kailyn Lowry went topless to show off her post-baby body after having her fourth child.
Lowry posted the revealing snaps on Instagram, saying that she "finally" fits back into her jeans that she wore before her pregnancy.
Article continues below advertisement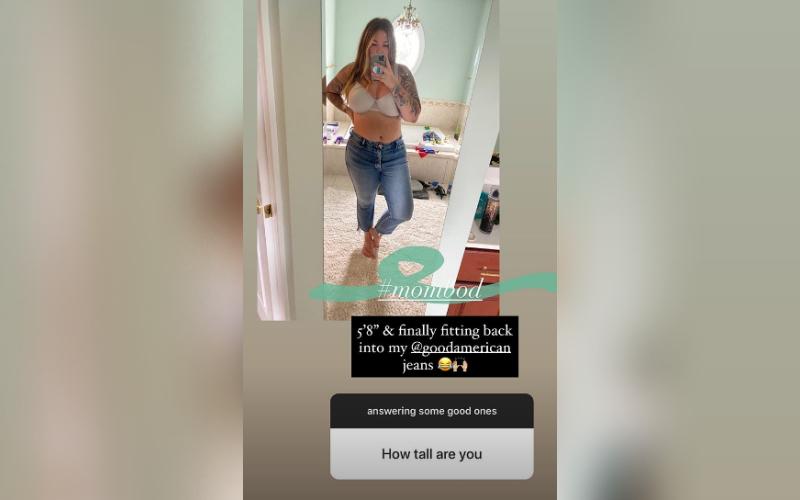 In the selfie posted on Instagram, Lowry revealed her body after welcoming son Creed with ex Chris Lopez on July 30. "5'8" & finally fitting back into my @goodamerican jeans," she captioned her Instagram post. The 28-year-old wore a grey bra and jeans, showing off the tattoos on her arm.
Lowry hasn't quite revealed the number of pounds that she lost after giving birth to Creed — but two weeks prior to the birth, the MTV personality revealed that it was the "heaviest" she had ever been.
During a July episode of her Coffee Convos podcast with Lindsie Chrisley, she admitted that she was at her "heaviest weight." She said: "I am at the heaviest weight I've ever been - before I got pregnant and then obviously now while I'm pregnant. So that's been a little hard, but also I haven't had any real complications. Like, I just haven't. My glucose is good. All my stuff is good. So I went into the doctor today and I saw a new doctor."
Article continues below advertisement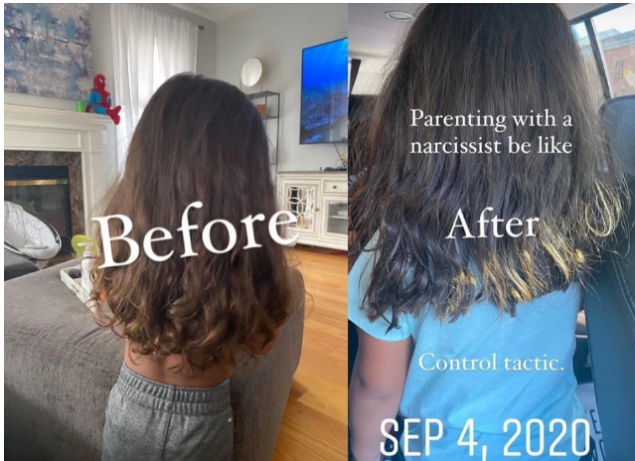 Lowry continues to feud with ex Lopez. She recently called him out for cutting the locks of their oldest son before asking him first.
She posted a before and after shot of the hair and called out her ex on her Instagram story. "Parenting with a narcissist be like…,"she captioned the second picture and called it a "Control tactic."
Lopez was having none of that, and defended his move in an Instagram Live, talking about how he had wanted to cut his son's hair.
He said to his followers: "If I want to cut my son's hair, I'll be real with y'all. I've been wanting to cut my son's hair, so the fact that I cut off a little bit of his edges, she should be happy I didn't f***ing scalp his a**, alright? That's my son, so if I decide to make a decision on my son or anybody, I can. I can."