PHOTOS
Dazzle Thanksgiving Guests With Custom Desserts From Treat House!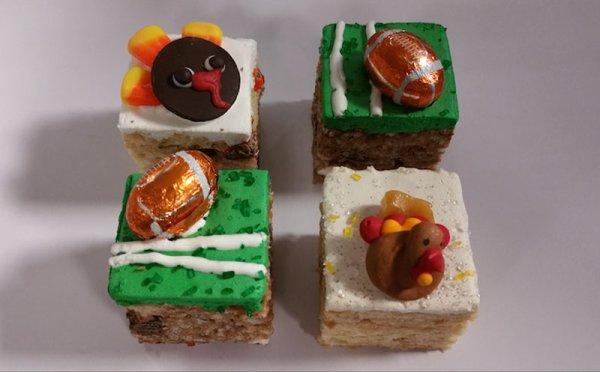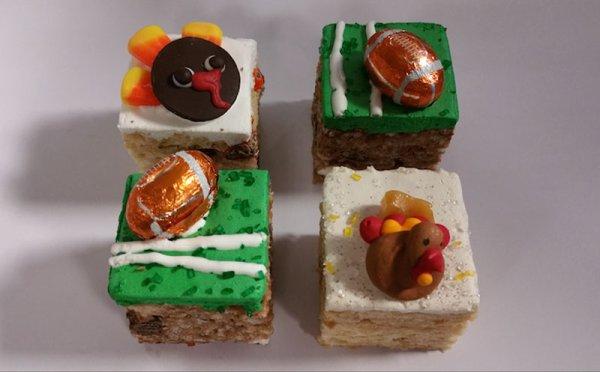 Thanksgiving is just around the corner, and between finding the perfect place settings and expertly basting that turkey, your hands are full enough. Why not leave dessert to the professionals and wow your holiday guests with custom treats from Treat House?
Article continues below advertisement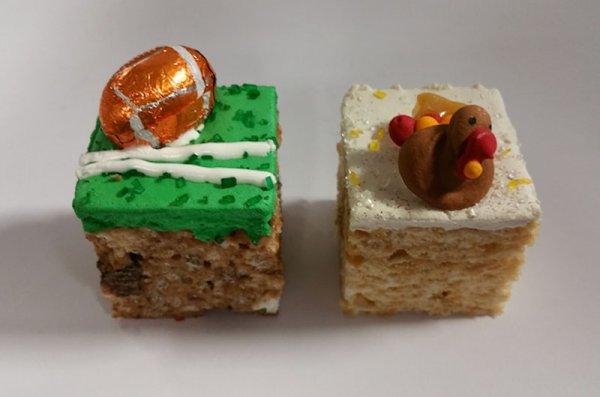 Delicious, crisp rice treats are the perfect addition to your upcoming holiday gathering.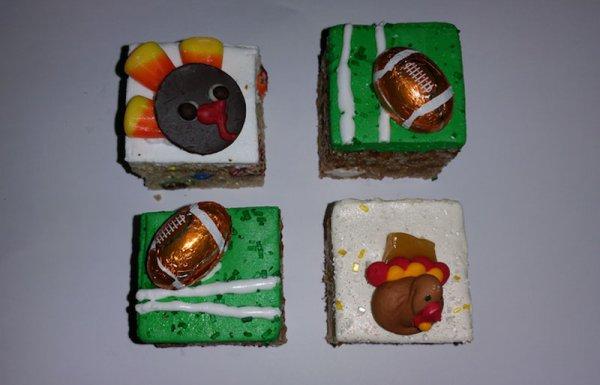 The expert bakers at Treat House can fashion desserts to your taste. Choose from designs that include footballs, turkeys, or even photos if you choose!
Article continues below advertisement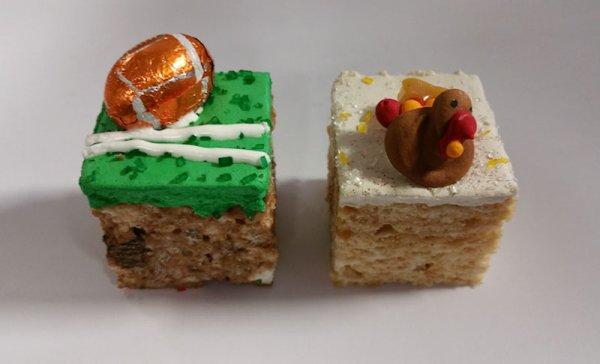 Treat House makes ordering as easy as can be --- simply head to https://treathouse.com, pick out what you like, and your delicious treats will be delivered directly to your door!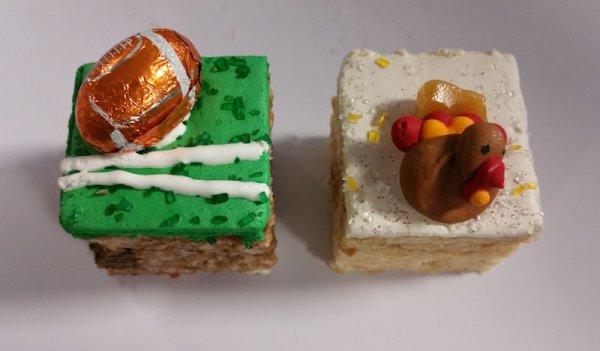 Watching your figure? No problem! In addition to being certified kosher, Treat House custom treats are nut, gluten, and dairy free. Homemade with all natural ingredients, they contain less fat and sugar than similar desserts so you can indulge without the guilt!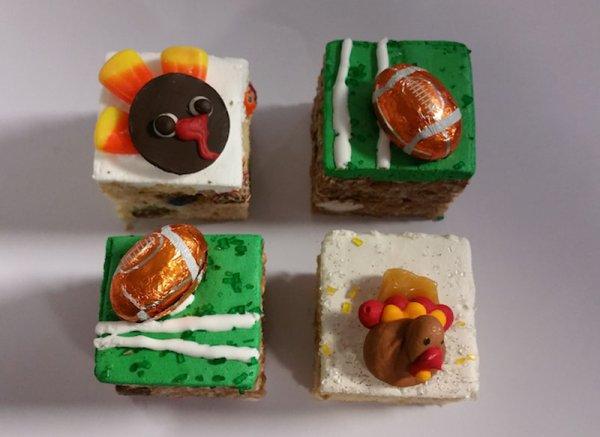 Why wait? Order your custom treats today! Don't forget to share photos and tag @TreatHouseNY with snaps of your stylish treats!