PHOTOS
Tyler Baltierra Reveals He's In Therapy Following MAJOR Backlash For Shaming Catelynn Lowell's Weight & 'Heifer' Comment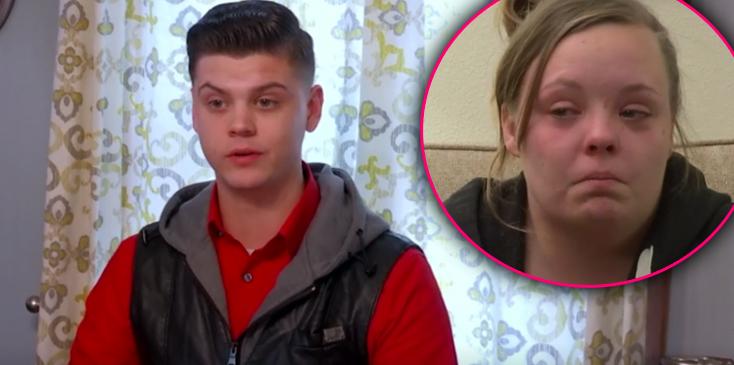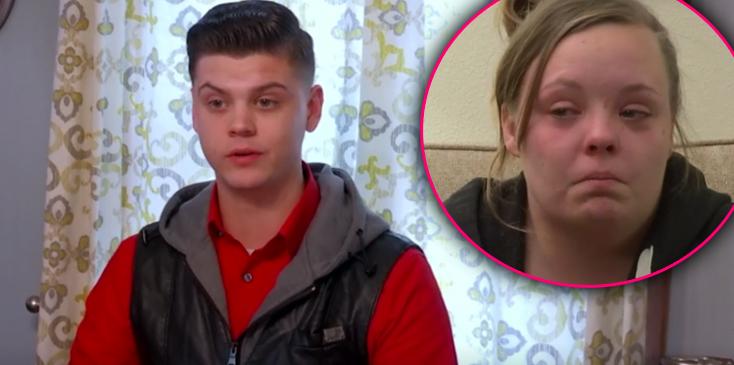 Time to backtrack! In a sneak peek clip for Teen Mom OG, Tyler Baltierra and Catelynn Lowell share a conversation regarding her weight while enjoying a meal together. However, fans aren't happy with some of his opinions.
Article continues below advertisement
After receiving some backlash for his "heifer" comments, Tyler admitted to being in therapy to better himself.
In the clip, Cate revealed that she's interested in joining Weight Watchers again, which Tyler is supportive of. However, the conversation quickly becomes awkward after he criticizes her meal choice.
Article continues below advertisement
As the two sit at their table, Tyler questions what her meal would be considered for the program and says, "That's a big a— quesadilla, it has a lot of chicken." The 24-year old added, "It's your body, you could do what you want. Obviously I don't want no heifer for a wife!"
Even though Cate laughed off the comment, it didn't go over well with their producer! Jessica, dissed him saying, "You come off so harsh sometimes!"
Article continues below advertisement
Fans began slamming him on social media, one saying, "What a prick! I would have smacked the smirk right off his face. How insensitive."