REALITY TV
Still Engaged? Amber Portwood Reveals She Cancelled Her Wedding To Matt Baier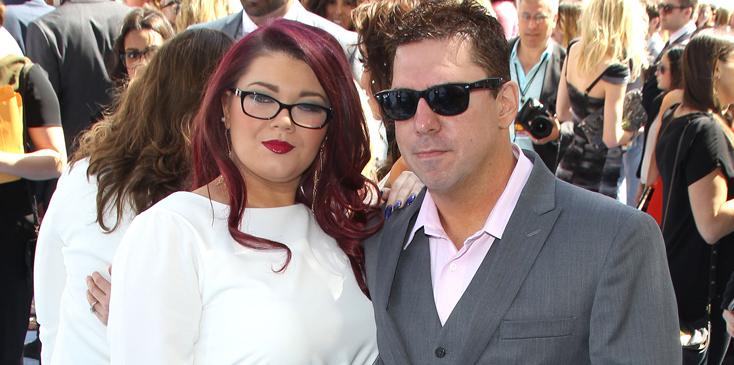 Will Amber Portwood finally get her fairy-tale ending?
The Teen Mom OG star has been engaged to her longtime boyfriend, Matt Baier, since November 2014 and a wedding was in the works until the couple faced a "really hard time" in their relationship. As seen on last season, Amber was learning a lot about Matt's past, including the amount of children he has.
"Honestly, it was a really hard time in our relationship and cause I didn't approve of anything that he did in his past, but then again I didn't want to base my decision, you know, him 5 to 10 years ago, so we went through a rough patch," Amber told OKMagazine.com exclusively. "We kind of been working through it and we are actually doing a lot better. I think our trust is starting to build again and you know it was really hard."
Article continues below advertisement
Amber and Matt were hoping to wed this October, but the plans were changed after they faced some struggles. "We don't have a set date anymore but we still want to get married," the reality star said. "There's so much going on that we postponed it."
The date might of been taken off the calendar, but that didn't stop Amber from still planning her big day! "I know for sure I want a destination wedding in Malibu. I want it on the beach," she admitted. "I do want to get married within the next year."
As for a televised wedding, Amber is all for it! "I would definitely love to share it with my fans. I have the greatest fans of all," she said. And viewers can even expect to see some familiar faces there since revealed that all of the ladies of the Teen Mom franchise will be invited.
What do you think of Amber and Matt calling off their wedding? Let us know your thoughts in the comments section!