REALITY TV
Brandi Rhodes Reveals All The Atlanta WAGS Hotspots : Find Out What They Do For Fun!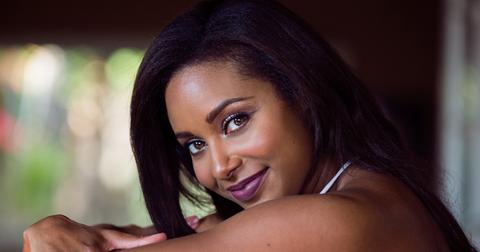 Jan. 30 2018, Published 6:57 p.m. ET
View all comments
This week on WAGS Atlanta some of the girls and I go horseback riding. Now, I have to say, I haven't ridden a horse in about a decade, so that was QUITE the experience. Took me a minute to get used to it but, it turns out to be...well, just watch and see!Atlanta is so vast, there is so much to do here. We have cityscapes and we have countryside, which begs the question, what do Atlanta WAGS typically do for fun? Where do they go in Atlanta? Where might you run into one of my fellow WAGS? Here is my list of some of the most WAG friendly spots around the greater ATL area!
Article continues below advertisement
It's no secret, WAGS love to shop. And it just so happens that Atlanta has some of the best shops in the country! Where do WAGS shop? Two great spots come to mind. City WAGS tend to shop at an outdoor shopping center called Shops at Buckhead. Here you will find some of the most posh boutiques and popular designers, like Christian Louboutin, Alice + Olivia, Tom Ford and Intermix, just to name a few. It's filled with trendy restaurants and beauty spots, making it totally convenient for a full shopping day.
Now what about those suburban WAGS? They go to a little place called Avalon. Another popular outdoor shopping center outside of the Perimeter. It's fairly new, housing great shops like Anthropologie, Madewell and Lululemon, and also has its share of fun and trendy restaurants. In the winter, they put up a great little outdoor skating rink, which really speaks to the former figure skater in me!
Fancy a libation? So do I. I tend to live by the rule that it's always 5 o'clock somewhere! And now I've said too much. Anyway, Atlanta is full of great spots to grab a drink. My WAG friends and I love spots like Gypsy Kitchen, a tapas bar with a popular rooftop deck in Buckhead. The drinks are excellent, but it does get crowded!  Right across the way from there is The Southern Gentlemen, a sister location also great for a drink. Want something a little less busy? Try Atlas at the St Regis hotel. A classy little spot to gather for drinks and girl time.
Article continues below advertisement
A good spa day is DEFINITELY a WAGS way to relax, recharge and unwind. We know the spots that you want to go! Check out the Woodhouse Day Spa in Sandy Springs (its kind of the mid point between the city and the burbs). This spa has everything you're looking for from massages, to facials to mud baths, they've got it down. AND they are attached to another great shopping center, Perimeter Mall. So you can knock out shopping and spa day in one. Genius!
Now if you're looking for a little cosmetic luxury, like a vitamin infused IV or the best laser hair removal in town, check out Southern Vein and Laser. Under the direction of Dr. Ambrozic, you can have any and all of your cosmetic needs met safely, by the friendliest most helpful staff anyone could ask for. I found myself under the weather last month right before a big trip and went in for a Vitamin booster IV and it stopped the virus that was coming on right in its tracks. I swear by it!
Next time your in the ATL for a girls getaway, I hope you'll give some of these spots a try, who knows, maybe we'll run into each other (especially if it's one of the cocktail spots *wink, wink*).
Be sure to catch Brandi Rhodes every Wednesday on E!'s WAGS: Atlanta at 10/9c.