REALITY TV
Inside Javi Marroquin's Proposal!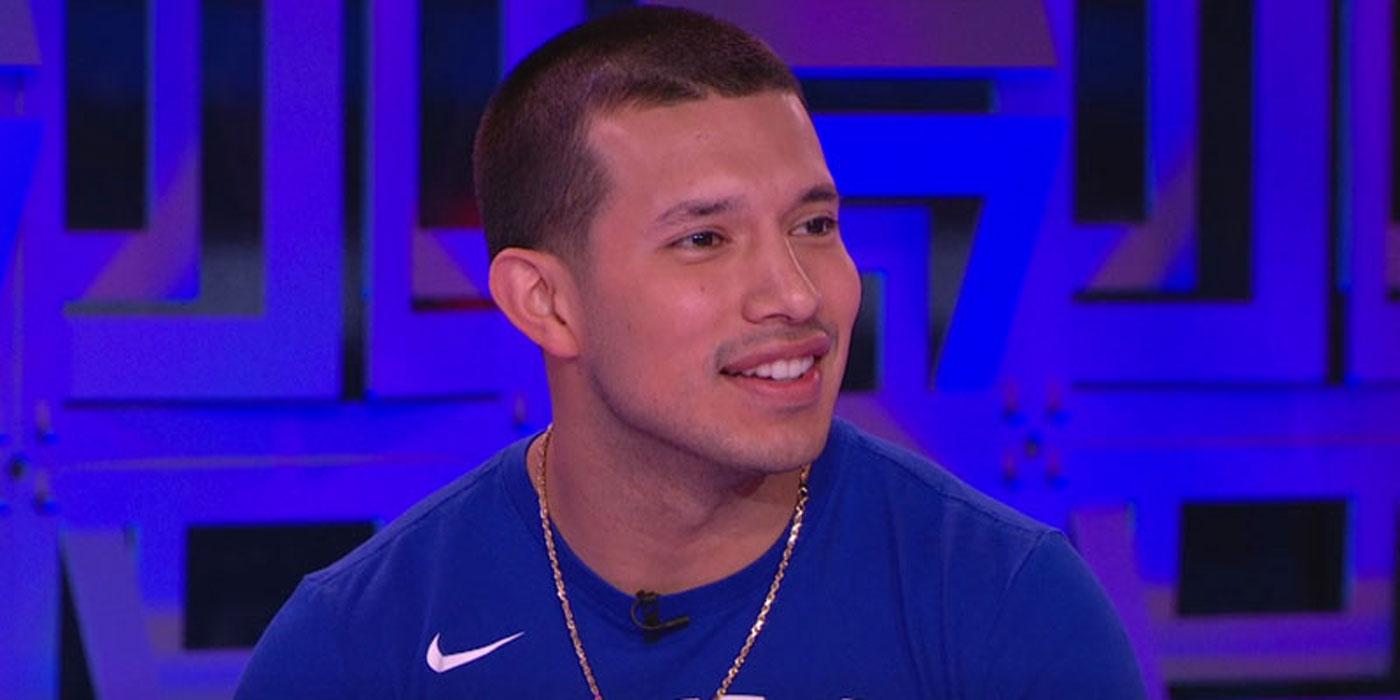 For the latest Teen Mom news subscribe to our podcast Teen Mom Time below!

Proposals, the police, and so much more! Tonight's episode of Teen Mom 2 was filled with drama.
Javi Marroquin tried to put a ring on it! Kailyn Lowry's ex-husband got a ring for his new girlfriend of only a few months, Briana DeJesus. The mother-of-two learned that Javi asked Roxanne for her blessing to ask for her hand in marriage and it left Briana speechless. She was definitely not speechless when she was talking about her dream proposal with her friend Shirley. Briana admitted that she wasn't sure what she would say if Javi proposed, but, if he does ask...she wants it to be romantic! However, that did not happen! Briana told her sister, Brittany, how the "proposal" went.  She revealed that Javi showed her the ring but didn't propose, he didn't get on one knee, he didn't ask for her to "marry" him, it wasn't romantic with flowers, and it wasn't her "ideal proposal." Despite their feelings for each other, she didn't accept the ring. Briana explained that she told him there is no need to rush. Later on, Briana finally met up with her mom Roxanne and things escalated. Roxanne slammed Javi accusing him of being "desperate" for rushing a proposal and for thinking that Briana was going to move up to Delaware with her two kids. Roxanne broke down in tears because she felt like Javi took away the value of the proposal.
Article continues below advertisement
Jenelle Evans had a lot of family drama. She had a very unexpected guest knock on her door! The mother-of-three is left confused with why a cop came knocking on her door because there is "nothing" she did. "I've been here at my house, not worrying about no one. Not doing s**t, I've hit no one, I haven't threatened no one," she told her producers. David Eason, her husband, answered the door and then he slammed it in the sheriff's face. Since the sheriff didn't leave, Jenelle opened the door and told him to leave the property and that she was sick and tired of being harassed by her exes as well as the haters on Twitter. David was furious with Jenelle for speaking with the cop. Days after the incident was filmed, David was fired from the show following his homophobic Twitter rant. Jenelle refused to film after MTV announced they were ending their relationship with David, but Jenelle's mom, Barbara, had a lot to say! Barbara admitted she was disgusted with David's views and that there must be "something wrong over at that house."
Chelsea Houska is pregnant! The mother-of-two revealed that she is expecting her third child, but her second with her husband, Cole DeBoer. The two couldn't wait to share the news with Aubree and of course, Watson, so they taped their reactions on Cole's cell phone and it was adorable. The family celebrated Watson's 1st birthday together and couldn't help but picture that in one year...they will be a party of 5!
Article continues below advertisement
Kailyn is ready to move on! The mother-of-three took some cute holiday photos with her sons and realized, she's never been happier. With the New Year approaching, she was ready to be happy and achieve a lot of success. However, she still had to head to court with her ex and first baby daddy, Jo Rivera. Everything went well and the exes decided they needed to make their decisions not in a court house and without a judge. The two even hugged it out!
Leah Messer isn't sure about giving Jeremy Calvert a second chance...just yet! The mother-of-three told her sister, Victoria, that he has mentioned and asked about getting back together but she isn't sure! Victoria suggested the two should go out on a date because she believes Leah still thinks about the "what if" when it comes to their marriage.
What did you think of tonight's episode? Let us know your thoughts!