REALITY TV
Maci Bookout's Bombshell Confession: 'We Don't Know If Ryan Edwards Is Sober Or Not'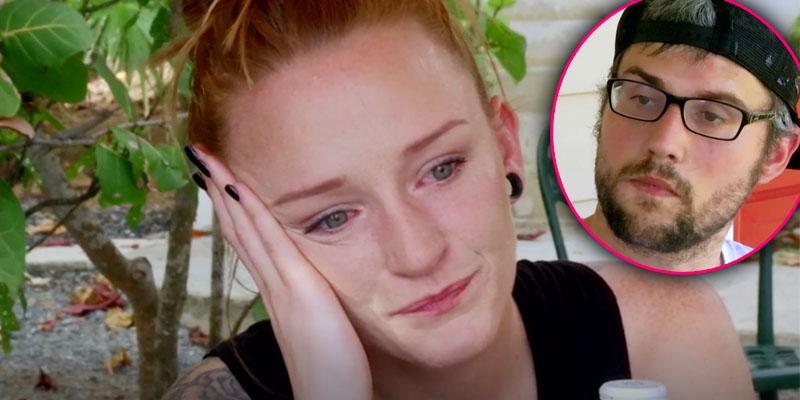 Exes, baby daddies, and more.
Maci Bookout is one worried mama. The mother-of-three attempted to celebrate her birthday, but was extremely distracted by her ex-boyfriend and first baby daddy, Ryan Edwards. Maci found out that Bentley's father was arrested once again and it left her terrified. According to Ryan's mother, Jen, the former MTV dad "violated his parole by not doing his community service." Just like Maci, Jen and Ryan's dad, Larry, admitted they are both worried about how Ryan's arrests will impact his 9-year-old son, who is fully aware of his dad being locked up. Larry told the producer, "Bentley asked me out there in the garage. I knew he knew. But I know he needed to hear it from us and I told him the truth and I told him the most important thing is, your daddy is still clean and he started crying. He gave me a big hug and I said 'buddy, he's going to be okay.'" Jen admitted that the two "worry" everyday if Ryan will have a "trigger" and relapse again. Later on while celebrating her birthday, Maci almost had the same thoughts as Jen and Larry, however, she doesn't believe Ryan is sober. "We don't know if Ryan is sober or not. In my opinion, the proof is in the pudding, I don't think he is, but we got pretty good confidence that Larry isn't going to let anything happen," Maci explained to a friend. "I just don't know why everyone is just sitting around knowing there is a problem...and still nobody is doing s**t about it!"
Article continues below advertisement
Catelynn Lowell is now supporting her husband, Tyler Baltierra. The couple headed to Texas to visit Tyler's father, Butch, at his rehab facility for some closure. As fans may know, Tyler and his sister, Amber, has a rocky upbringing when it comes to their father's past drug addictions and prison sentences. Now, the family just wants to move forward in a positive direction so they have to make "amends" about the past. Unfortunately, the "amends" moment doesn't go as planned and for Tyler, Butch left out a lot about their past that he would have loved to discuss and move forward. It disappoints Tyler that his dad didn't mention his failed suicide attempt when he was a teenager which leaves Butch in tears. As always, the family continues to fight for one another and they work past their issues.
Bristol Palin is ready to move forward...but she has a lot of awkward moments to deal with first! When it comes to her ex-husband, Dakota Meyer, Bristol has a lot to figure out such as money, co-parenting, and of course, her living situation. The mother-of-three was stressed out with all of the new changes, but was ready to take it on day-by-day. Due to the tension between her and Dakota, Bristol arranged for her oldest son, Tripp, to visit his dad, Levi Johnston, in Alaska until she figures out a living situation in Texas. During the drop off exchange, Levi and Bristol came face-to-face for the first time in years and it's safe to say...it was awkward! Speaking of awkward, Bristol FaceTimed her ex-husband to discuss co-parenting and living together...under one roof. The call leaves Dakota extremely angry and explodes on-camera about his ex-wife.
Article continues below advertisement
Cheyenne Floyd is a single lady! Unfortunately, the single mother ended her relationship with her boyfriend, Zach, after an explosive fight about...Cory Wharton! Cheyenne and Cory planned to take their one daughter, Ryder, to a fair for some family fun and due to his schedule, Zach was not able to come and he was not happy about it. After returning home from his event, Cheyenne claimed that Zach was drunk, so she packed up his bags and kicked him out. During a girls outing which was meant to be for her and Zach, Cheyenne revealed that the two are done.
Amber Portwood is loving life on the west coast now that her little Boo Boo arrived! After welcoming her second child, a son James, with her boyfriend, Andrew Glennon, the mother-of-two packed up her bags and headed for California to be with her man while he worked. Within the last few months, Amber's relationship with her first baby daddy and ex-fiance, Gary Shirley, has never been better so he decided to take Leah, as well as his wife, Kristina, and their daughter, Emilee, to visit! Amber couldn't stop smiling during a date night without the baby, since Gary and Kristina babysat, and even some quality time with just Leah.
What did you think of tonight's episode? Let us know your thoughts!