STYLE
What Does Kate Middleton Smell Like? Her Very Pricy Preferred Perfume Revealed!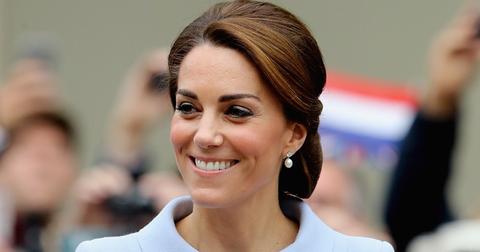 Oct. 21 2016, Updated 7:38 p.m. ET
View all comments
Kate Middleton has long been a fashion icon, since almost everything she wears from shoes, to coats, to dresses sell out in a flash. And while there are devoted blogs dedicated to itemizing her every outfit, one important part of the Duchess of Cambridge's style is a mystery: Her signature scent!
OK! has exclusively learned that her royal highness has a preferred perfume and it's nothing short of magical.
Article continues below advertisement
The 34-year-old is known to love Krigler, a historical brand made in France known for its "exquisite fragrances for privileged people."
While the stories brand is best known for custom-made fragrances highly sought after legendary stars from Marlene Dietrich to Jackie Kennedy Onassis, The Duchess specifically wears Extraordinaire Camelia 209.
With notes of bergamote, lemon, vanilla and cedar wood , it's no wonder Kate is a fan of 209, but it comes with a hefty price tag since a 3.4 oz. bottle will run up to $445! However, the brand just launched a line of soaps to match the signature scenes, which are far less costly at under $40, so you could actually pretend to be — er, smell like — Kate Middleton.
Why so expensive, you ask? As a Haute Perfumery, master at Krigler's in-house perfumers can take up to 800 hours perfecting their fragrances. No wonder it's fit for royalty!
For more information on Krigler, visit the website and shop online.