STYLE
OK!'s Diet Confessions with Tia Carrere!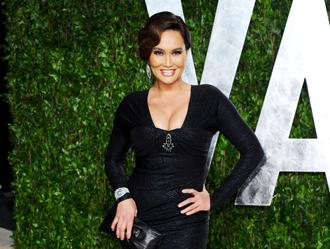 Tia Carrere, one of the stars on the current season of The Celebrity Apprentice, lets OK! in on all her diet secrets, including her love of chicken nuggets and french fries!
My eating habits in one word.
Moderation
Healthiest thing I've eaten all week.
My breakfast this morning: yogurt, granola and fresh fruit. It's filling, but you feel like you are eating dessert.
Article continues below advertisement
Last time I felt guilty about something I ate.
I finished my kid's chicken nuggets and fries.
Last time I skipped a meal.
When I'm getting my daughter to school, I'll skip breakfast and have a coffee.
Least healthy thing I've eaten all week.
I put some half-and-half in my coffee.
OK! NEWS: OK!'S DIET CONFESSIONS WITH JWOWW!
My last feast on earth would be...
"I'd like Thanksgiving dinner with turkey, gravy, mashed potatoes, cranberiies and stuffing — that says 'happy times.'