STYLE
The PhilmGuy's DVD Review: 'The Hunger Games' Starring Jennifer Lawrence, Josh Hutcherson & Liam Hemsworth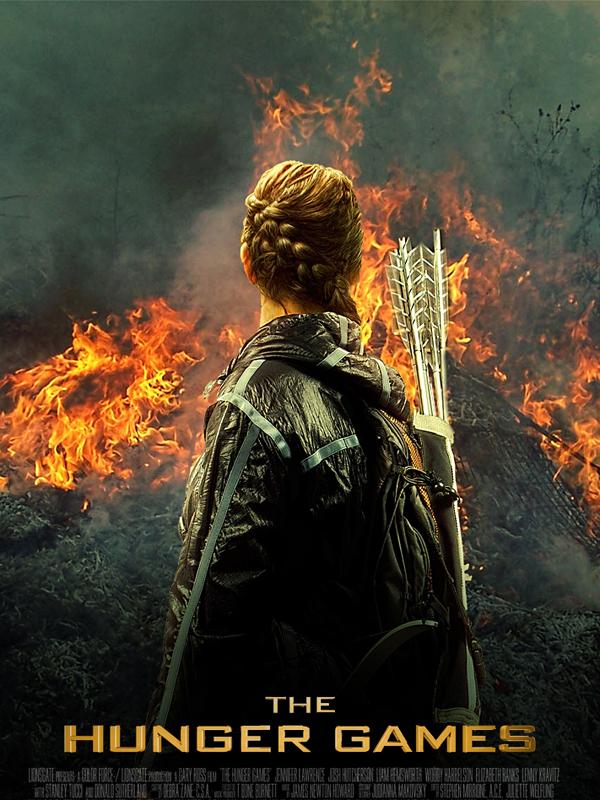 Astonishing X-Men: Torn — The Joss Whedon-penned series of graphic novels gets the motion-comic treatment once again. This outing focuses on whack-job telepath Emma Frost, who acts strangely, making life difficult for the likes of Cyclops, who begins to question his motivations for heroism, as well as his station in life. There's not much here in the way of extras, but the motion comic is preferable to the printed page for the way it adds depth and action to already superb art without forcing the experience into cartoonsville.
Article continues below advertisement
Community: Season 3 — Joel McHale, Chevy Chase, Alison Brie and Gillian Jacobs keep the innovative, almost-canceled-but-back-from-the-dead sitcom humming. Continuing to play with narrative conventions, the junior college-set pop-culture satire continues to romp, justifiably becoming one of the Internet's favorite shows. The set includes cast and crew commentary for all episodes.
OK!'S PHILMGUY REVIEWS HOPE SPRINGS STARRING MERYL STREEP AND TOMMY LEE JONES
Dexter: Season 6 — Showtime's old warhorse continues to captivate, even though it refuses to deviate from the formula it's always used. Once again, the narration-and-oversharing-prone detective/serial killer (Michael C. Hall) faces off against a bloodthirsty maniac — or in the case of this season, two bloodthirsty maniacs —who match his wits and sadism. Colin Hanks and Edward James Olmos are the capable villains, while Jennifer Carpenter remains the heart of the series, as Dexter's clueless colleague/sister. Cast interviews and episodes from the Showtime series House of Lies, The Borgias and Californication make up the extras.
Article continues below advertisement
Full Metal Jacket: 25th Anniversary Blu-ray — Stanley Kubrick's blistering 1987 Vietnam War flick boasts R. Lee Ermey as a snarling drill sergeant, and rounds up impossibly young versions of Matthew Modine, Adam Baldwin and Vincent D'Onofrio to provide a gruesomely close-up view of the hell of war. The movie has come out on Blu-ray before, and the supposedly newly remastered visuals doesn't look noticeably better than the previous release. Packaged in a 44-page tribute book, the disc's reinforcements include cast/writer commentary and a featurette that examines the movie's dark themes.
Jay and Silent Bob Get Old — Kevin Smith and Jason Mewes, who have been busting guts since their shaky black-and-white Clerks days, now do a podcast together. This three-part film captures their United Kingdom road show, hitting London, Manchester and Edinburgh for a series of riotous, gloriously inappropriate conversations about sex, drugs and the trappings of their celebrity lifestyles. Smith is a natural entertainer who could easily host a TV talk show, and he shares a palpable chemistry with the rough-hewn Mewes. While not quite as polished as the many filmed versions of Smith's solo shows, Mewes adds an extra dimension that makes the show worthwhile. Outtakes are the lone extras.
Article continues below advertisement
OK!'S PHILMGUY'S DVD REVIEW OF DR. SEUSS'S THE LORAX STARRING ZAC EFRON AND TAYLOR SWIFT
Juan of the Dead — If you didn't think the world needed yet another zombie movie, check out this smart, sassy Cuban comedy, which pits slackers Juan (Alexias Dias de Villegas) and Lazardo (Jorge Molina) against marauding hordes of the undead. Writer/director Alejandro Brugues pokes fun at the strained relationship between the U.S. and Cuba, as well as the island nation's socioeconomic struggles and contradictions, as the lovable losers struggle to survive while having some fun along the way. The subtitled, Spanish-language movie is a darkly comic treat. Deleted scenes and a background featurette lead the lineup of extras.
The Hunger Games — Due out Saturday, the blockbuster adaptation of the Suzanne Collins novel does at least as good a job at telling its ridiculous story as the source material. Firecracker Jennifer Lawrence thoroughly owns the role of teen gladiator Katniss Everdeen, who battles her way through a deadly tournament forced upon her by a dystopian society. Josh Hutcherson serves as the Edward to Katinss's Bella, stout-hearted co-competitor Peeta Mellark. Flowing with cutthroat action, superb effects and swift pacing that never lets the 142 minutes drag, the movie is a promising start to the trilogy. The Blu-ray/digital copy combo includes a profile of Collins, an interview with director Gary Ross and several background featurettes.
Article continues below advertisement
Jaws Blu-ray — Steven Spielberg's 1975 thriller is still every bit as suspenseful and exciting as it was in its day. Roy Scheider, Richard Dreyfuss and Robert Shaw play a brain trust who defend a small town against a relentless, bloodthirsty great white shark. Spielberg's movie succeeds mostly because it shows the shark so sparingly, using theater of the mind and context to build up his menace and freak you out far more than special effects ever could. Universal gave the film the treatment it deserves in lining up extras, providing a two-hour making-of doc, a look at the restoration, deleted scenes and a look at the movie's legacy.
The Royal Tenenbaums Blu-ray — Criterion has long wrapped its loving arms around director Wes Anderson's films, and one of his best efforts gets the treatment this time. The dark 2001 comedy spotlights a wealthy, eccentric clan of intellectuals, snobs and unrepentant secret-keepers (Gene Hackman, Luke Wilson, Gwyneth Paltrow, Anjelica Huston and Ben Stiller) who have fallen on rough times as they step all over one another to pursue their bizarre, usually self-defeating dreams. Anderson's zippy dialogue melds with fantastic performances to make the movie fascinating. Extras include Anderson's commentary, outtakes, behind-the-scenes footage and a tribute booklet.
Article continues below advertisement
Spaceballs: 25th Anniversary Blu-ray — The incredibly funny 1987 Mel Brooks Star Wars spoof has been released on Blu-ray before, but the anniversary edition rounds up all the old extras, adding a tribute featurette dubbed 'Force Yourself! Spaceballs and the Skroobing of Sci-Fi.' The fact that older Spaceballs Blu-rays are available for less than $6 make it tough to justify paying more than twice that amount for the new version.
Stallone: 3-Film Collector's Set Blu-ray — For some reason, three movies starring Sylvester Stallone get crammed together in the same box. Rambo: First Blood (1982), Lock Up (1989) and Cop Land (1997) are all here, each bringing back the slate of extras in previous releases. The set may be a worthy pickup for major Stallone fans who are just getting a movie collection started, but it's tough to imagine such fans wouldn't want the three other Rambo movies, as well as something stronger from the actor's resume than the middling Lock Up.