STYLE
Stars Rocking Red on the Emmys Red Carpet!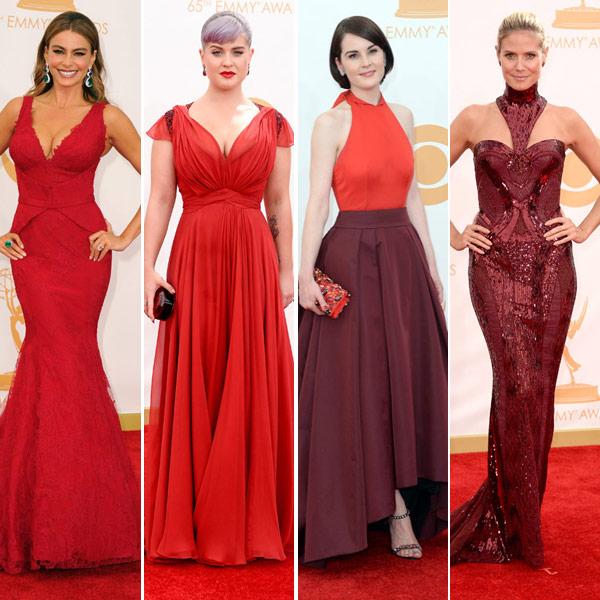 So remember when we were going on about green hues? When you're not LOLing at NPH, take a peek at the audience and another color should pop out at you. They're ladies in red. The deep romance shade is apparently the hue that the rest of the Emmy guests are crushin' hard on. Don't get us wrong, we heart it, too.
Eye up these red HOT gals in the dramatic hue. Michelle Dockery added a maroon element to her halter gown, but our Project Runway hostess Heidi Klum stuck with sequins. How could you say no to Versace? Really, gals?
Article continues below advertisement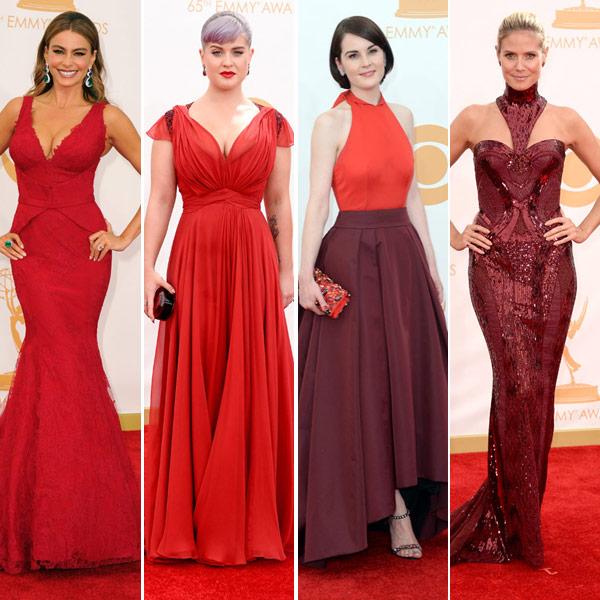 polldaddy poll=7417650
But who rocked red the best? Take our poll and tweet @OKMagazine!