NEWS
Hill Harper and Pres. Obama Go Way Back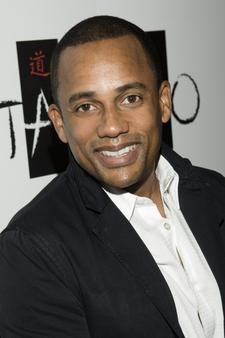 President Barack Obama's lifestyle may have changed just a bit now that he's in the White House – secret service, bullet proof suits and being Commander and Chief – but according to his former classmate, actor Hill Harper, Obama hasn't changed a bit.
"He's completely the same, completely on a mission," Hill tells OK!. "He's a hard worker and he stays on task and that's what I really like about him."
Article continues below advertisement
Hill, who graduated from Harvard Law School with Obama, has set pretty high expectations for his former law school buddy.
"I believe that if we keep him in office for eight years, which I hope we do, he's going to go down as one of the greatest presidents in the history of our country," the CSI: NY actor says. "His name will go down with Lincoln, with Roosevelt, with Jefferson, as one of the greatest presidents ever."
Hill's been an Obama supporter from the beginning, even participating in Will.i.am's YouTube sensation music video, "Yes We Can." And now that his old friend is president he's helping spreading Obama's newest message.
"First we had 'Yes We Can' and now we have 'We Are One'; and it's true, we are going to unite this country and unite the world," Hill predicts. "It's the spirit of hope and possibility. That's what people are excited about."