NEWS
Jessica: The New Pretty Woman?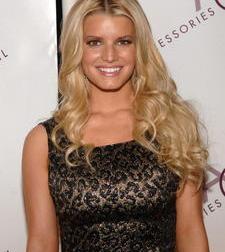 View all comments
Sad to say, but Jessica Simpson's recent film roles can be summed up in three words: "straight to DVD."
While the former Mrs. Nick Lachey tasted brief success with Dukes of Hazzard in 2005, her attempt at romantic-comedy stardom with last year's Dane Cook-co-starring Employee of the Month fell flat at the box office. And the inside word on her two latest projects, Major Movie Star, which has no firm release date and Blonde Ambition, which will only be shown in a handful of theaters before hitting the DVD bins, is not good.
Article continues below advertisement
With all that in mind, sources close to the blonde bombshell tell OK! that Jess hopes to rebound with a remake of the movie that made Julia Roberts a star — the hooker-with-a-heart-of-gold classic Pretty Woman. "She thinks this one's got 'hit' written all over it," a source close to the singer reveals to OK!. "Her father and manager Joe has been telling anyone who will listen that she's the next Julia."
Don't know about you, but that might be some people's idea of Notting Hell!
For even more details on how her father is interfering in Jessica's personal and professional lives, pick up the new issue of OK! — on newsstands everywhere.