PHOTOS
McCormick Talks Cocaine, Abortions & Syphilis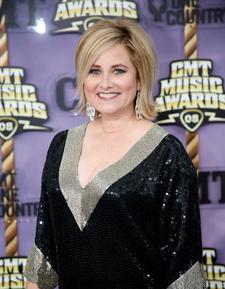 In an interview set to air Friday on The Morning Show with Mike & Juliet, former Brady Bunch star Maureen McCormick pulls some pretty heavy duty skeletons out of her closet when she talks about her new tell-all memoir, Here's the Story: Surviving Marcia Brady and Finding My True Voice.
Turns out Maureen not only had a nasty addiction to cocaine but a family history of the sexually transmitted disease syphilis.
Article continues below advertisement
"My grandmother died in a mental institution, she had contracted syphilis from her husband...he committed suicide a week after. My mother contracted the disease from my grandmother," Maureen tells hosts Mike Jerrick and Juliet Huddy. "Writing the book was really cathartic. I feel like I don't have to hide anymore."
Maureen admits to loving cocaine the first time she tried it — so much so that "I became totally addicted for five years. It was awful. They would call me "The Hoover" because of how much cocaine I would do," she says.
At one point, Maureen says her addiction was so all-consuming that she became unaware of what she was doing, including getting pregnant.
"I was 18, 19 and 20 when I had each abortion," she recalls. It shows how careless I was. It shows what drugs did to me and how far I went. I was not aware of the things going on in my life. Playing Marcia, I always had to be perfect... but I had so much going on underneath. I always felt I had to be perfect for the public. Now I know I don't — I can just be me."
Maureen says she hit rock bottom shortly after auditioning for Steven Spielberg for his then-film, Raiders of the Lost Ark. "It was one of the worst auditions of my life," she says. "I was asked to meet Steven Spielberg. I was high and I had missed my meeting with him. I was totally spaced out... been up for days. He offered me an orange...he probably thought I was sick."
For the entire interview, check out Friday's Morning Show with Mike & Juliet — CLICK HERE or check local listings for time and station.