VIDEOS
Sneak Peek! Nick Viall Torn Between Two Women Heading Into 'Bachelor' Finale: 'I'm Not Sure What's Going To Happen!'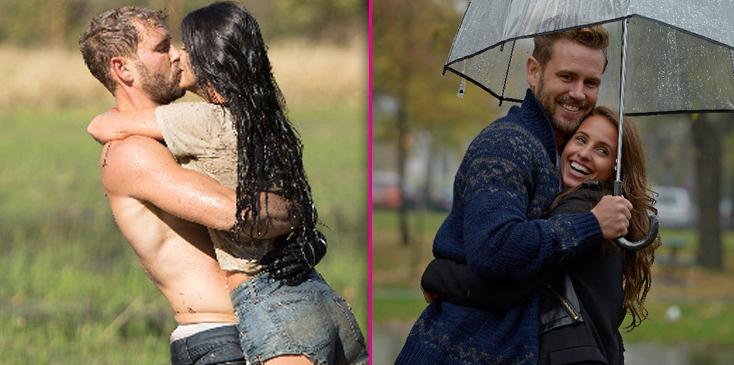 Forever a bachelor? Nick Viall is more confused than ever as he heads into his final days on The Bachelor.
"I came here to find a love that I've never felt before and a love that has the strength to last a lifetime," Nick said in the preview clip. "So now, I feel lucky because I'm in love with Raven Gates and Vanessa Grimaldi."
However, Nick's optimism didn't last too long as he started to analyze his past Bachelor experiences with love.
Article continues below advertisement
"I'm in love with these two women, but I've been incredibly terrified because I was very much in love with Andi Dorfman and Kaitlyn Bristowe," Nick admitted. "And I was really heartbroken both times. And I'm terrified that will happen again."
Nick's fears clearly continue throughout the episode as he brought up his concerns about the women to his family. "There's no denying how confident I was with Andi and Kaitlyn in the moment," he confessed. "So I think I'd be lying if I were to make some grand answer how different this is. All I have to do is figure out which one I feel in my heart is the best for me and I hope and pray that they will feel the same way once I make that decision."
"It's very hard to comprehend how strong I feel for each of these women, but I'm not sure what's going to happen and I'm running out of time," Nick continued.
The Bachelor finale airs Monday at 8 p.m. ET on ABC.